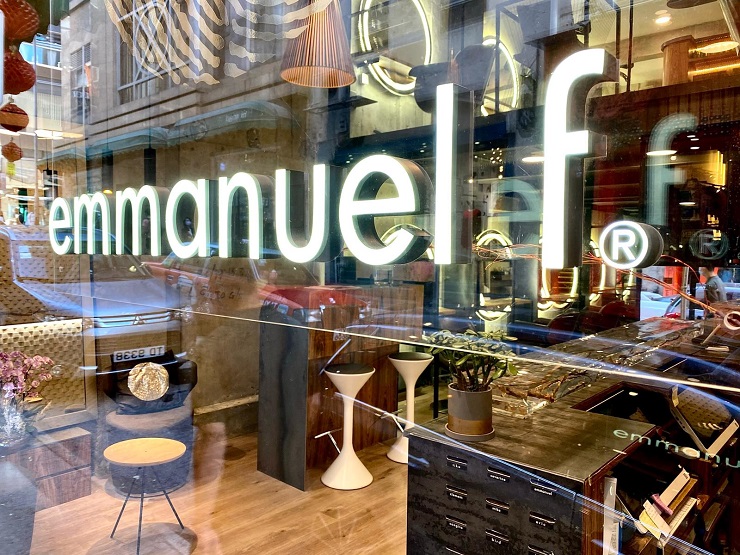 by Aude Camus
Back in May 2019,
I was interviewing Emmanuel and Séverine
, the pair behind eco-friendly luxury salon emmanuel f. for the very first time. And it won't be lying to say that 2019 feels like a lifetime ago. I've never stopped visiting them, even when I was pregnant since they only use organic or natural products that are safe for both your health and the planet, but they recently relocated from Bonham Strand to Wellington Street. A move that was directly caused by COVID-19. But also a move that comes as a breather after a few stressful, to say the least, months. Two years ago, we were discussing their plan to open franchises. Plans have changed, but maybe for the best, and I was keen on taking up where we left off and discuss their entrepreneurial journey through COVID-19.
A story of resilience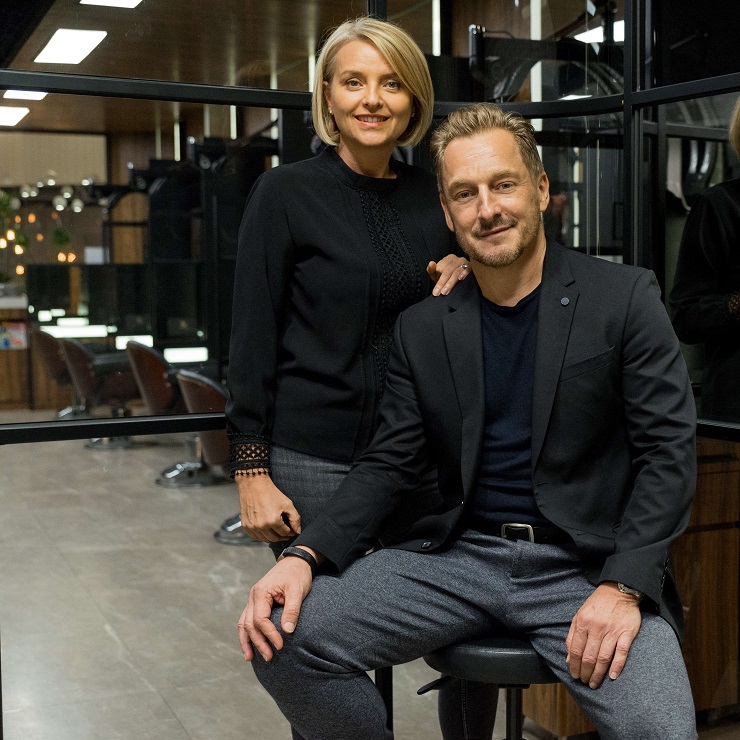 Photo credit: Sophie Bonnin-Rocher
The capacity to recover quickly and overcome difficulties, isn't it one of the quality every entrepreneur should have? Over the year, Emmanuel and Séverine have proved their resilience was one of their strengths.

They aren't joking when saying they have enough stories to write a book. They have lived so many lives, from opening a franchised Jacques Dessange salon in Taiwan in 1994 to styling country music stars in Nashville before moving to Hong Kong many moons ago. Hong Kong where they opened the first salon under their name right after the 2002-2004 SARS outbreak. Leaving me to think they might be a living-proof that "in every crisis lies an opportunity".

COVID-19 has proved to be a catalyst to what they wanted to do with their business. First and foremost, it has been the triggering event they needed to make the decision to leave The Pemberton on Bonham Strand and reopen a salon just a 100 meters away on Wellington Street. "It wasn't an easy move to do. We had invested millions in the previous salon five years ago and we hadn't yet seen the return on investment. It was not an easy decision to make but once we made it everything was done very quickly. It was all about letting go".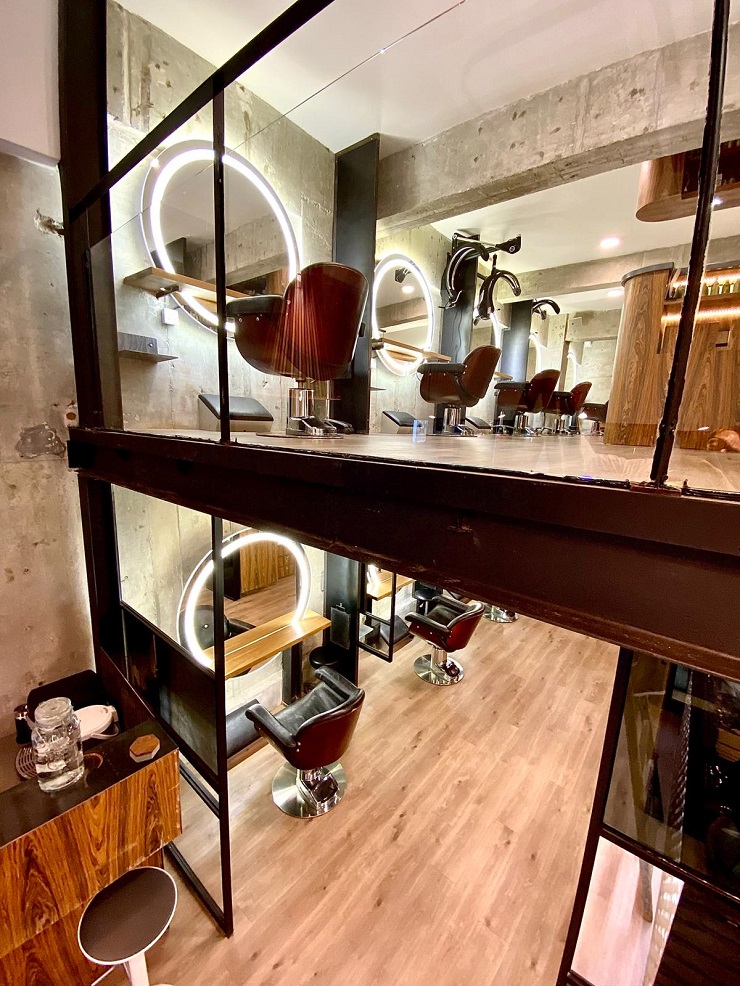 Letting go … "our biggest learning from CODIV-19". A learning that today allows them to think about the future with eagerness rather than fear. Letting go of what used to be has given them the opportunity to focus on what's gonna be, the "new normal", with a new salon, a new concept and a new energy.


Back to basics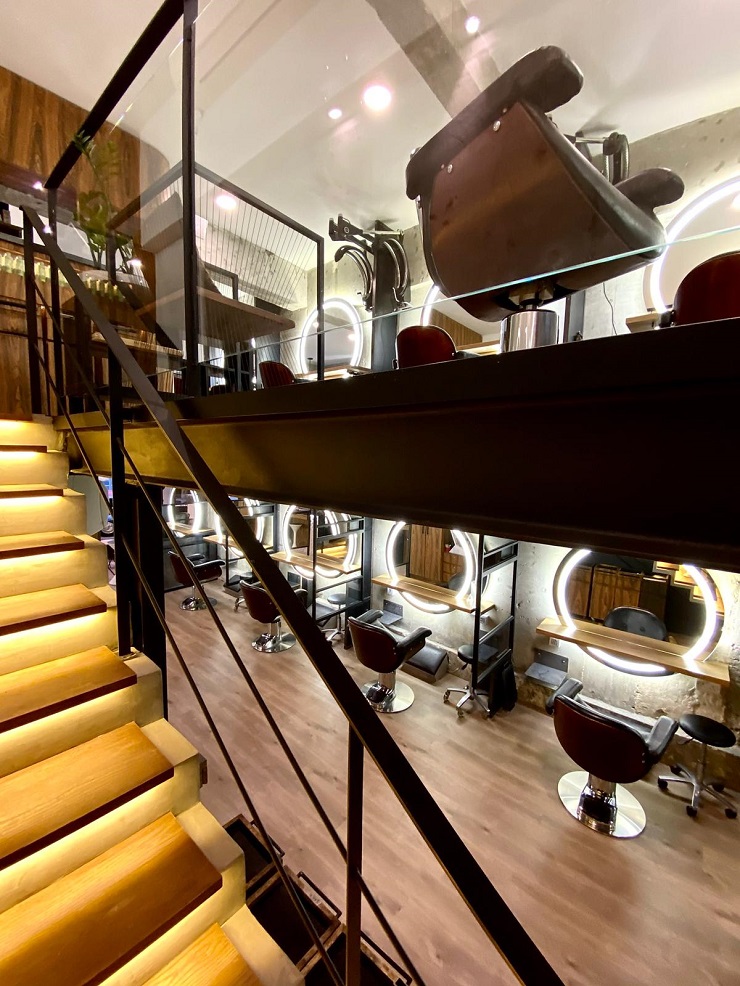 I am a big fan of the new salon. Less luxurious, more striking. This new look is more aligned with the pair's ethos. "Our clients, whom some of them have been following us since the first salon we opened back in 2003, love this new salon. At first they don't really say anything but when we ask them they all say they like this one better than the previous one. Our previous venue was beautiful but more luxurious and not cocooning enough" says Séverine.

This new salon doesn't only look more like Emmanuel and Séverine, there is truly more of them in it since they both been hands-on to renovate and open in just a few weeks. It's also a perfect example of upcycling, something that is not yet often seen in Hong Kong but nothing surprising about it, Emmanuel and Séverine have been pioneering eco-friendly initiatives in Hong Kong for a long time. Because yes, if 176 Wellington Street feels very different from The Pemberton, most of the furniture here come from the previous salon. Of course, the signature black shampoo room with LED lighting in the ceiling that looks like a starry night sky has been moved to the new location.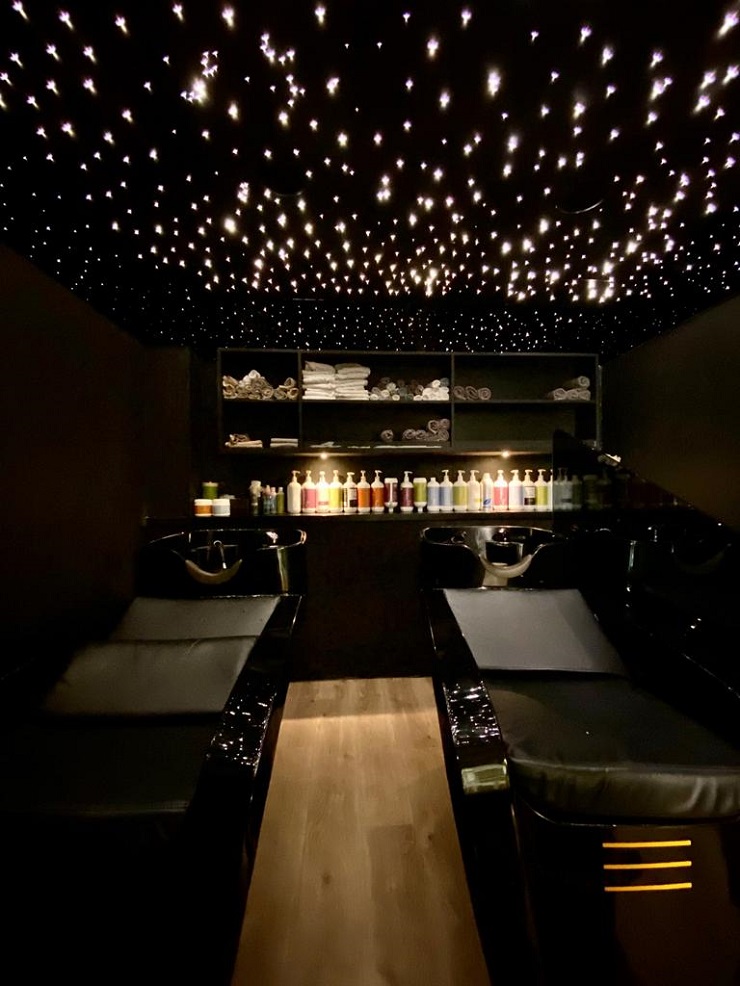 "It's been our signature since our very fist salon in Hong Kong. Every time we've moved to a new address, some clients were asking if we would recreate the starry night sky in the next salon" says Séverine. But other elements such as the styling chairs, the shampoo stations, the lighting … have also been moved from the old space to the new one. I'm quite impressed to see how the same furniture can look so different in this new space. It almost seems like they have been designed just for this space, they just fit so well with the "New-York loft" vibes. Aren't you loving the bricks reception desk and wall behind it?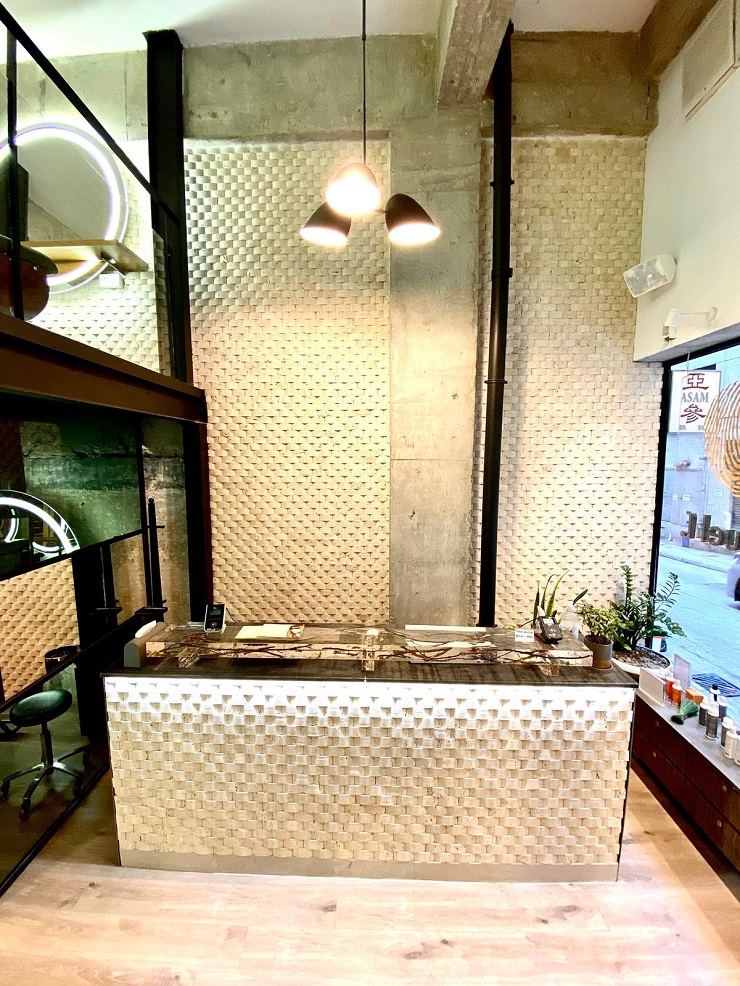 These bricks are from what used to be a wall in the former space. "This salon is a true reflection of who we are, what we believe in and what we do".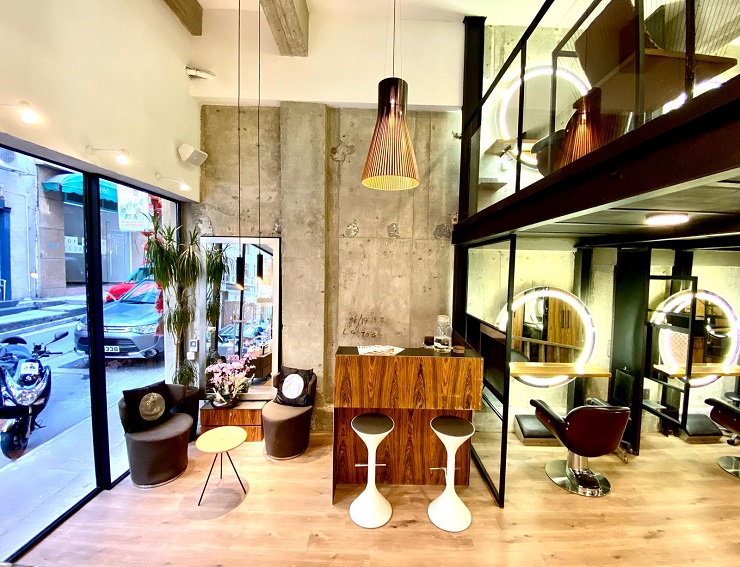 What's new is that they now have a wide floor to ceiling window allowing people passing by to see the interior of the salon. "It definitely makes a big difference because we now have walk-ins". People aren't afraid of pushing the door and asking about the services and prices. The new salon also attracts new clients who are younger, trendier, than before and would probably have feel a bit disconnected in the very luxurious previous salon. "We are back to the basics of who we truly are and it is a most welcome breathe of fresh air".
emmanuel f.
G/F, 176 Wellington Street -Central