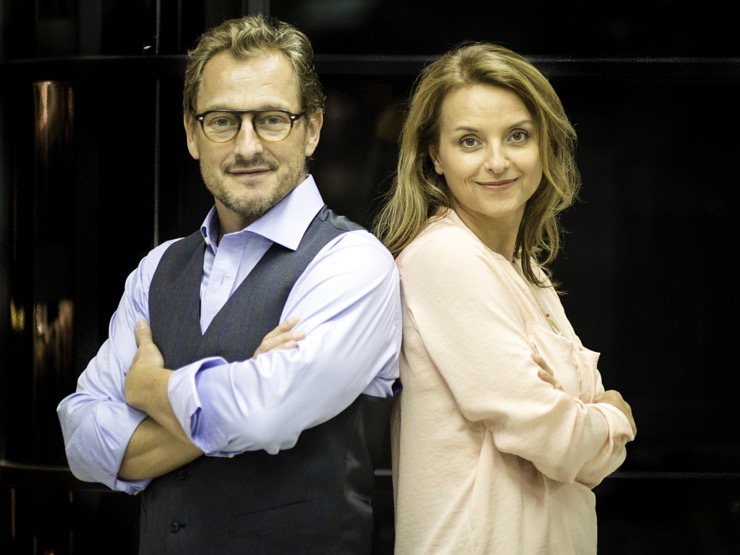 by Aude Camus
If you've been reading my monthly
beauty hits
column (which you can find
here
), you may have noticed that I am slightly (completely) obsessed with my hair. Why so? Well, I basically have a long love-hate relationship with my hair. Actually, more of a hate relationship than a love one. Going to the hairdresser has always been a painful experience for me, knowing that most of the time I'd be disappointed with the result. And never daring to say, "I hate it" or "it's not at all what I wanted" when asked "so, how do you like the result?".
Am actually so obsessed with my hair that I even ended-up doing an internship at L'Oréal, working at the Professional Products Department which is the department for all haircare products used in hair salon …
When moving to Hong Kong, I gave a go to 2 or 3 salons … not a success.
But, last year, I decided to give I another go. I had been wanting to go polar blonde for a few months and decided it was about time to take the leap. Miracle … I found a salon –
emmanuel f.
- which gave me what I wanted and even more (they gave me my perfect polar blonde and gave it to me only using natural products … you can find more about my perfect experience with them on
this article
). I have now been going back to this salon on a regular basis and love it even more each time so thought it would be a good idea to have a little chat with the power couple behind it.
The emmanuel f. story started in 2003 when Emmanuel and Séverine opened their first salon on Pottinger Street. But they only came up with their all-natural eco-friendly salon concept few years later when moving to Nexxus Building in 2010 before finally finding their home in Sheung Wan in 2016. Not an easy bet at that time. Eco-friendly wasn't a trend back then and there was no demand at all from the clients for more natural products. Imagine going somewhere on a regular basis, loving the products and services there and overnight they tell you that, even though you didn't ask for it, they've decided to swap all their usual products for new ones which are better for you even though you don't know it yet. Quite a risky move, wasn't it? But a move they did, firmly convinced that your health and their health was a priority. A move also strongly influenced by their personal story as Emmanuel had to face cancer many years ago, encouraging them to change their lifestyle.
How did they convince people that they were doing the right move? "By educating them" says Séverine. And by showing them that the results were the same as those you would obtain witch chemical products. Emphasizing on the natural aspect of things has been a strong marketing asset from the very beginnings for them because back then finding natural products wasn't easy and they wanted people to know that they could provide those products. But it was also very important to keep the glamourous imagery of hairdressing. "I am a hairdresser before anything else and I want people to also know me, and come to me, for my savoir-faire" says Emmanuel. I believe it's fair to say the gamble paid off knowing that, today, their eco-luxury hair salon is frequently mentioned among the top hair salons in Hong Kong.
But clients were not the only people to convince. They were not even the hardest one to convince. Staffs were. They both agree that convincing hairdressers to let go of the chemical products was a challenge. Why so? Until today, hairdressers do their trainings with chemical products, not to mention natural products do require a bit of extra creativity and a strong knowledge of colorimetry if you want to obtain a perfect result.
What's next for them? Probably the opening of franchises. A move that would totally make sense now that they have a solid reputation and a clear, competitive, concept. Watch out Hong Kong and Asia, natural eco-friendly beauty is coming your way!
emmanuel f.
22-26 Bonham Strand East, The Pemberton - Sheung Wan