Translated from French to English by Aude Camus
It's not a secret, I'm a foodie. I love food, I eat food, I read about food, I follow foodie accounts on Instagram, I interview chefs … One source I love, when it comes to satisfying my foodie news cravings, are the Instagram accounts of my favourite chefs. Seasonal news, recipes, inspirations … I have also noticed than more and more chefs like to showcase the products they are using and the producers behind those products. Which is great because it gives you access to a world of chef-graded ingredients, which you can often also order yourself, even though you are not a professional. This is how I first heard of
Food Origin
. Chef Franckelie Laloum from Louise posted about them quite a few times and it was enough to trigger my curiosity. I went on to do a quick search to find out more about this responsible online shop delivering the best products, sourced from traditional producers, and its founder. Claire Viaggi: a French girl in her thirties, who moved to Hong Kong seven years ago and describes herself as "gastronomy oriented" … does it remind you of someone? Obviously, we had to meet for breakfast!
Hey Claire! So nice to finally meet you in person. Can you start with telling us a bit more about yourself? What brought you to Hong Kong?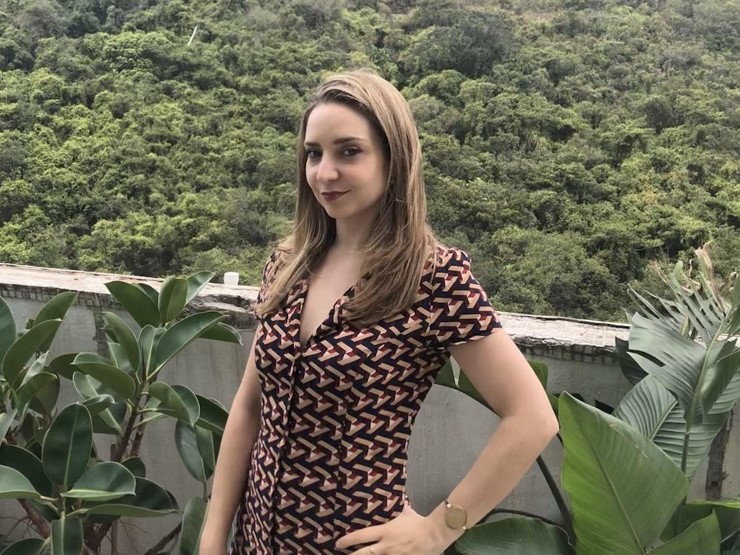 I was born and I grew-up in Nancy (North East of France) before moving to Paris, India and Shanghai for my studies. When I first came to Hong Kong, I was only supposed to stay for a short period of time. I was waiting for my Chinese visa to be renewed. I ended up not receiving immigration approval. Because I couldn't go back to Shanghai, I started to look for a job in Hong Kong and was pretty lucky to find one quite quickly. I have been here for more than seven years now and have worked in two other FnB companies before starting my own, two years ago. I have never regretted staying in Hong Kong.


About your own company, Food Origin, can you give us a brief overview?
Food Origin is the shop I would have loved to have back in France. We are curating a selection of food products, carefully selected to match our strict criteria. We don't offer anything industrial, instead we focus on products from small traditional producers. Most of the products we select, and carry, are usually not yet distributed outside of their country of origin. I am looking for good things: products which taste good but also products which do good. Environmental and social responsibility are at the core of what I do.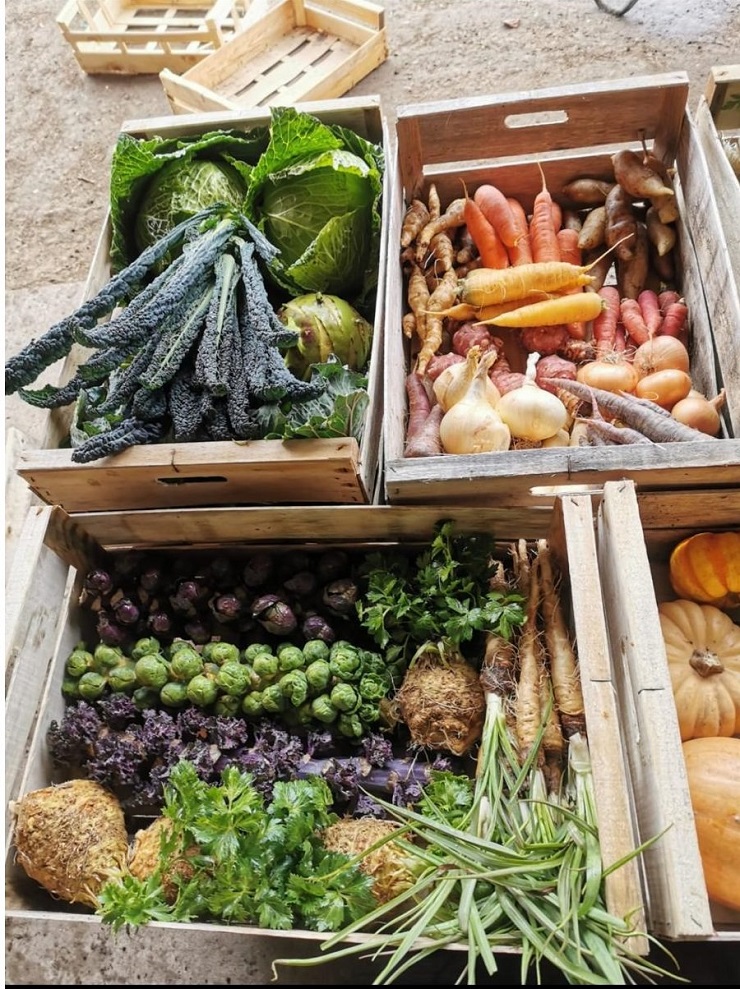 I wanted the name of my company to perfectly reflect that ethos. I wanted my clients to feel connected with my producers. I am 100% transparent when it comes to the origin of the products I sell. People should know where they money go. I want my clients to know their money contribute to support agricultural artisanship.


Food Origin currently sells exclusively online. You've just mentioned that you would have loved to have a shop like Food Origin in France. Are you sometimes thinking about opening a physical store?
Having a permanent store is not something I'm looking at at the moment. However, I do wanna do more pop-ups. 2020 has been a frustrating year because it has made it hard to have direct contacts with potential, and existing, customers. I find it important to put a face on words and I wanna know who my clients are.


Is entrepreneurship something you had in mind for a long time before launching your brand?
Not at all. The idea of having my own company came to me quite suddenly, as a way to overcome professional disappointments.


What would you say has been, so far, the biggest challenge in your entrepreneurial journey?
I am a woman, I am single, I live in the most expensive city in the world and I started my own company … Financial and mental pressure have been real. I had nobody to support me. I know understand why entrepreneurs often credit their other half as a key factor of their success. I am not gonna lie, it's been a rough ride.


And the greatest reward?
Is it very cliché to say positive feedbacks from both my clients and the producers I am working with?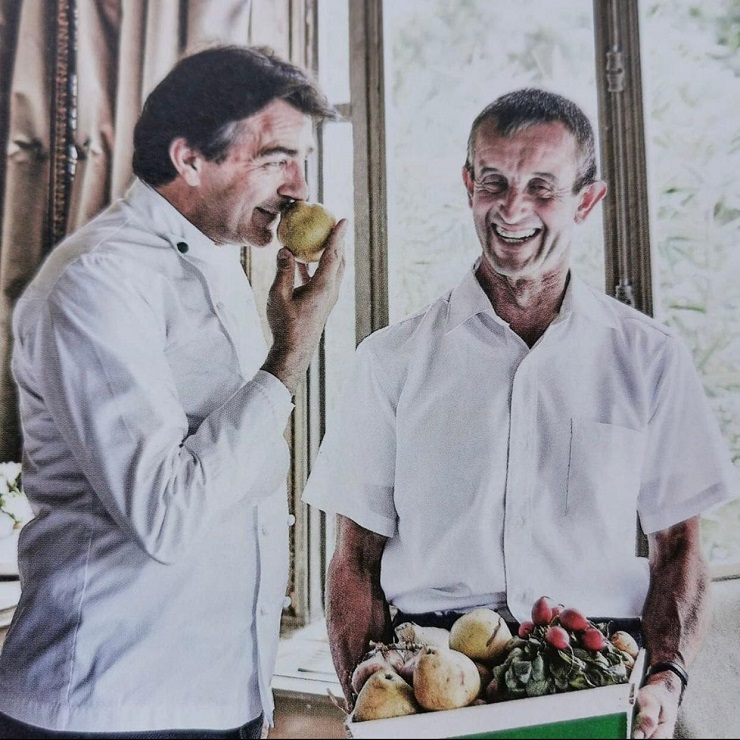 I always share positive comments from the clients with my producers. After all, they are the ones doing most of the work. I am just a third party. And I am also their biggest fan. It makes me really proud to work with them and be able to showcase their products.
Are there any other entrepreneurial journeys that you find inspiring here in Hong Kong?
I love hearing about entrepreneurs outside of the food industry. I wanna be inspired by people who do something different than me. I am a bit of a podcast junkie. I also love to hear from female entrepreneurs, especially when they are based in Hong Kong because I have been there myself and I know what it takes. This is why I feel particularly inspired by podcasts such as Les Nouveaux Toqués by Emma and Holi Brand by Candice, two power women based here. I am also quite close to Jo Soo tang, co-founder of Cookie Smiles, and she truly is an inspiration to me.
REDISCOVER OUR INTERVIEW OF JO SOO TANG
Who does a typical day in your life look like those days?
There is no typical day. This is how you keep the fun going! But one thing for sure, it is most often crazy busy. I spend a lot of time on the phone and at my desk, having to deal with logistic and administrative matters. It can also be a rather physical job when it comes to preparing all the orders. A task that also challenges my mind, having to fit all kinds of products in a standard-size delivery box. I also make sure to dedicate some time to employees training. I find it super important for them to know our products. How can you properly sell something if you've never seen it and taste it before? Which means we also do quite a lot of tastings at the office. Don't mess with our lunch break! It's the most important time of the day!
One last thing, what are your favourite places in town when it comes to treating yourself?
Well, my problem is, I am now very picky with what I eat. I don't like the idea of going out if it means the quality of the ingredients I am gonna have is not up to what I could eat at home. But I do love
Louise
! I also had a great time at
Le Bistro du Vin
and
Bouillon
lately. I regularly visit
Levain Bakery
as I need my weekly fix of their sourdough bread with roasted flour. And for a drink, I love both the cocktails and the atmosphere at
The Diplomat
.