by Aude Camus
I have been running Hong Kong Madame on top of having a full time job for over 3 years now and I thought that my life was crazy busy. Well, that was before I had a baby. Two jobs and a baby, now I'm crazy busy. But that's nothing compare to how busy Jo Soo Tang, mum of three, philantropist and entrepreuneur used to be. But when COVID-19 hit in 2020, she finally took the time to sit and realised that being so busy with board meetings and fundraising events, she was missing what she loves the most: having an impact at the most basic level.
Jo didn't think twice when she saw an opportunity to enjoy a fresh new start with partnering with Agnes Chin to launch online fundraising platform
Cookie Smiles
. Now in charge of marketing and business development for the social enterprise, Jo is no less busy than she used to be but she does something that truly speaks to her heart, supporting the disadvantaged with the greatest comfort food ever; cookies!
Hi Jo. Thanks so much for taking the time to answer those few questions, I know your schedule is quite tight. Let's start with quickly introducing yourself to our readers, shall we?
Sure. I was born in Hong Kong to parents of Japanese, Shanghainese and Polynesian descent and grew up in HK, UK and Australia. I first started my career as a paralegal for PwC which was still Coopers and Lybrand back then. Then moved on to a marketing role at AT&T and returned to Hong Kong with the company. After working with several PR firms, I started to work as a consultant as I was looking for a more flexible schedule to spend more time with my kids. I now resides in Hong Kong with my three children and my husband and I am the Co-Founder of Cookie Smiles and Strategic Advisor of Food Made Good Hong Kong.


Can you tell me a bit more about Cookie Smile and Food Made Good Hong Kong?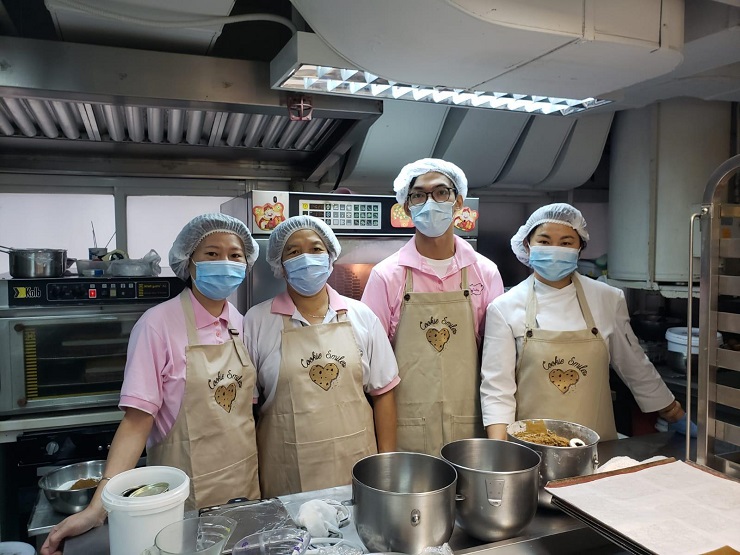 Cookie Smiles wasn't planned at all. When COVID-19 hit Hong Kong back in March, things slow down and it gave me the time to realise I wanted to do something of my own, not just be involved with foundations set up by others. Pretty much at the same time, a friend of mine Agnes shared with me her idea of launching a social enterprise supporting the disadvantaged by selling cookies and I knew I wanted to be part of it. The funny thing being that, believe it or not, Agnes and I first met over cookies a few years ago when I ordered cookies from Complete Deelite, the cake shop Agnes co-founded in 2004, for a charity I was involved in. We have now come in a full circle!

I am passionate about food. And I also believe that food being such an important part of our everyday life, we should look at it from a sustainability angle from where and how you buy the food to the person who cooks it and to where go the leftovers. This is why I have decided to support Food Made Good Hong Kong and getting involved because this membership community, a chapter of the UK's Sustainable Restaurant Association, is dedicated to making every meal served out of home as sustainable as possible.

In the end of the day, it comes down to what I am passionate about these days. Eating and cooking!


Cookie Smiles is currently selling online but Hong Kong is a city of food pop-ups. Have you considered having a temporary counter?
Yes, we have! We've planned a couple of pop-up at several of our partner locations but had to postpone it due to Covid-19. But the good news is, we are also in the middle of planning the next few at a large retailer and hopefully we will have 2 to 3 this year. This will be a great milestone as we're just a less than a year old!


What is it like to be both a busy mum and an entrepreneur? I imagine your schedule must be pretty hectic.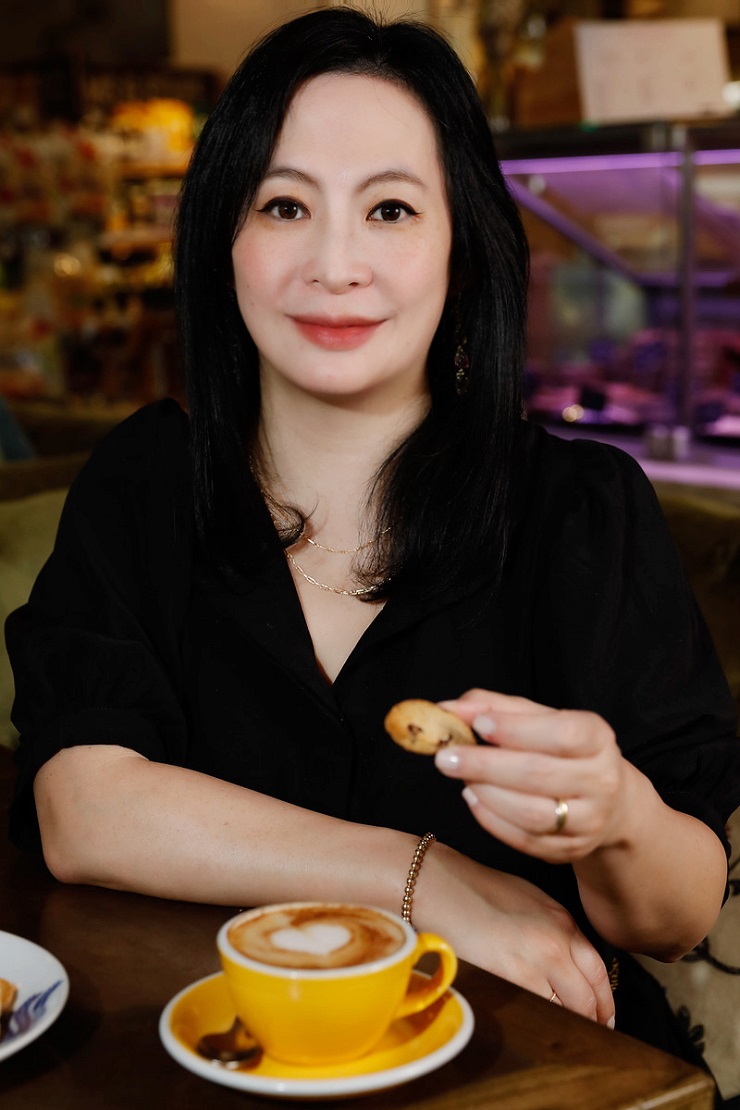 It keeps me on the move, but is quite relaxed these days, as the kids have gotten a bit older. This time round, I am much happier than I have been in the past as I am doing something I am truly passionate about. Cookie Smiles has been growing organically and it has been such a nice journey (considering the year we've started) as everything has been within our reach.

A day in my life is basically many calls, many emails, and a lots of tasting. In between business agenda, I make sure to find time for my kids and for some cooking.

I'm not the only working mother in Hong Kong, and it really is the city that allows us to really thrive. There are plenty of people who have crazier schedules than me!


I understand that you are never out of ideas when it comes to growing your business and/or supporting a cause close to your heart. What's keeping you busy those days?
It is no secret that Asians have had a long love affair with crunchy snacks, so we at Cookie Smiles are delighted to launch our very first savoury product under a new line titled Munchie Smiles.

Similar to Cookie Smiles, the narrative behind Munchie Smiles stems from a mission to provide support to those most in need. With the uprise of COVID-19, agricultural farmers were in dire need of aid and needless to say, Agnes wanted to help those from her hometown, Kuching, by any means necessary. Without a blueprint on how to scale up volumes and export handmade keropoks (prawn/fish crackers in Indonesian), Agnes stepped into unchartered waters and bridged the gap from local farmers to international markets.

Paying homage to the classic cracker, we are thrilled to re-introduce this traditional Asian favourite with a modern twist. The Munchie Smiles version is called Golden Crackers or in Chinese, Siu Har Har – an endearing name that was coined by my husband and ties in neatly with the Cookie Smiles brand.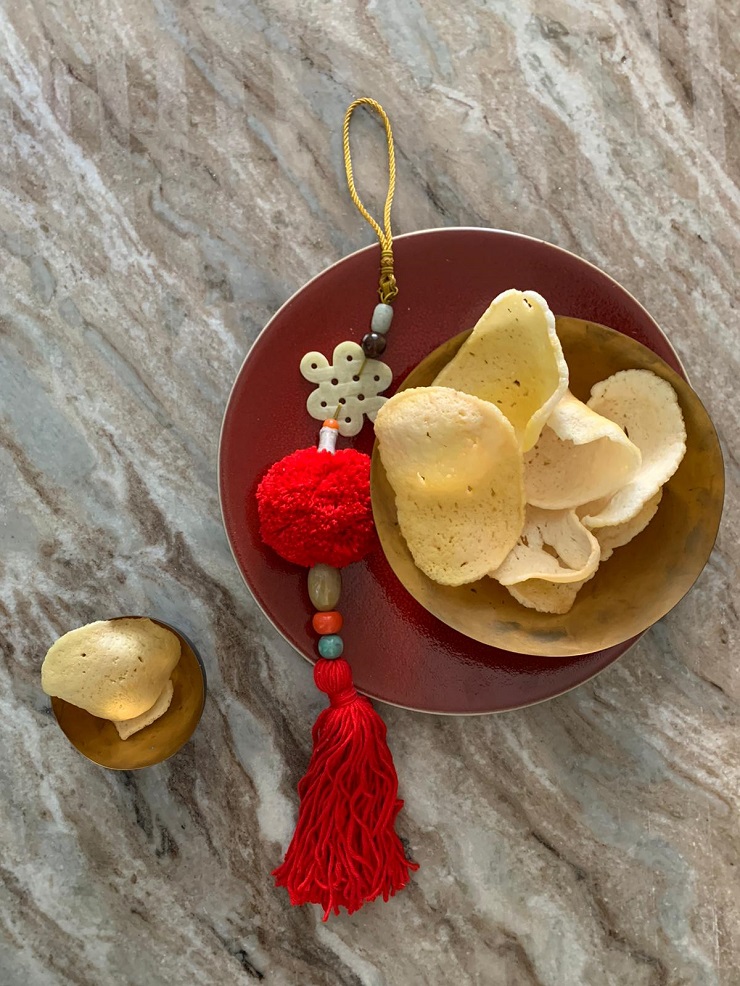 These delectable savoury treats, sprinkled with specks of edible gold, will be ready just in time for Chinese New Year. So as we enter the year of the Ox, we hope you can join us for some cracking good Siu Ha Ha times as we come together over a love of great snacks.


What about supporting other female entrepreneurs? Anyone you'd like to give a shoutout to?
That would be Heidi Spurell, CEO at Food Made Good HK, Punam Chopra, founder of SpiceBox Organics and Janne Poulsen founder of Janne Poulsen Jewellery who are all my dear friends on top of being successful entrepreneurs.


With your passion for food and cooking, you must be quite a foodie. I would love to know what are your favourite places in Hong Kong for:
A family brunch: I have a passion for dim sum and love dim sum brunch at Parkview's Ming Yuen
Drinks with friends: MO Bar at The Landmark, Mandarin Oriental
Date night: Petrus at Island Shangri-La
A business lunch: the Hong Kong Football Club