by Aude Camus

Any mums or future mums out there? I am the latest and have to say I'm slightly lost when it comes to buying baby stuffs. What should I get? Where to find it? What are the cool local brands? Being an expat doesn't make it any easier I feel because most of the brands I already know are actually French brands but living in Hong Kong I would be keen on supporting some local designers and also infused my little girl's room with some local vibes and locally designed accessories (don't get me wrong, there will also be a lot of French stuffs … you can take the girl out of France but you can't take France out of the girl). Instagram has definitely been my best friend and greatest source of inspiration in my search for cool cute local brands. I'm literally spending hours browsing at adorable accounts and recently came across the cutest picture of a little baby wrapped in an organic dim-sum-printed swaddle.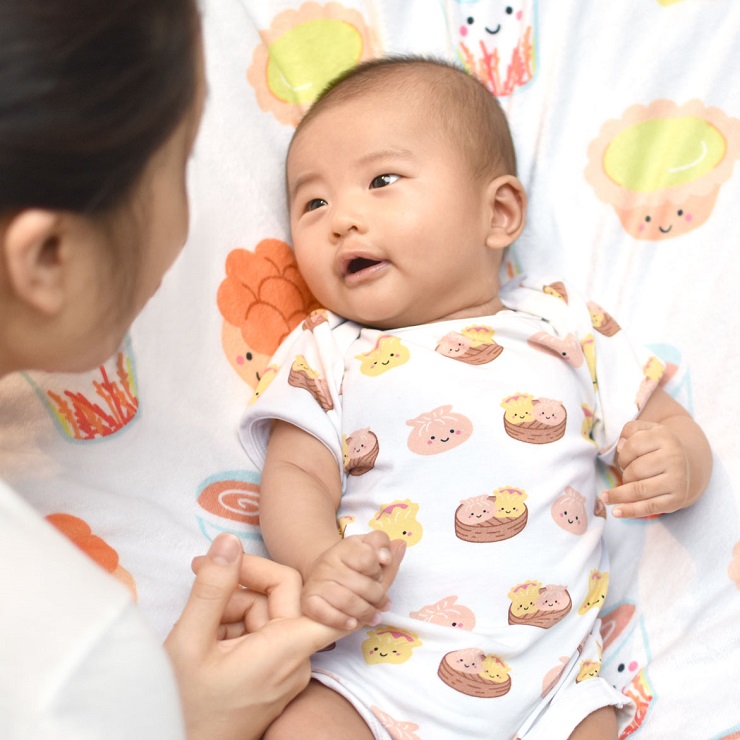 How cute? This cute little dim sum was born early January and his Amy Tang's, founder of
The Wee Bean
, second kid. You know me, I had to know more about the lovely mama using her two little kiddos as inspiration to design the most adorable all-natural, super soft and hypoallergenic organic baby gifts.
Hey Amy, thanks a lot for taking the time to answer a few questions. Let's start with a little intro. Who are you? And how did you launch your company, The Wee Bean?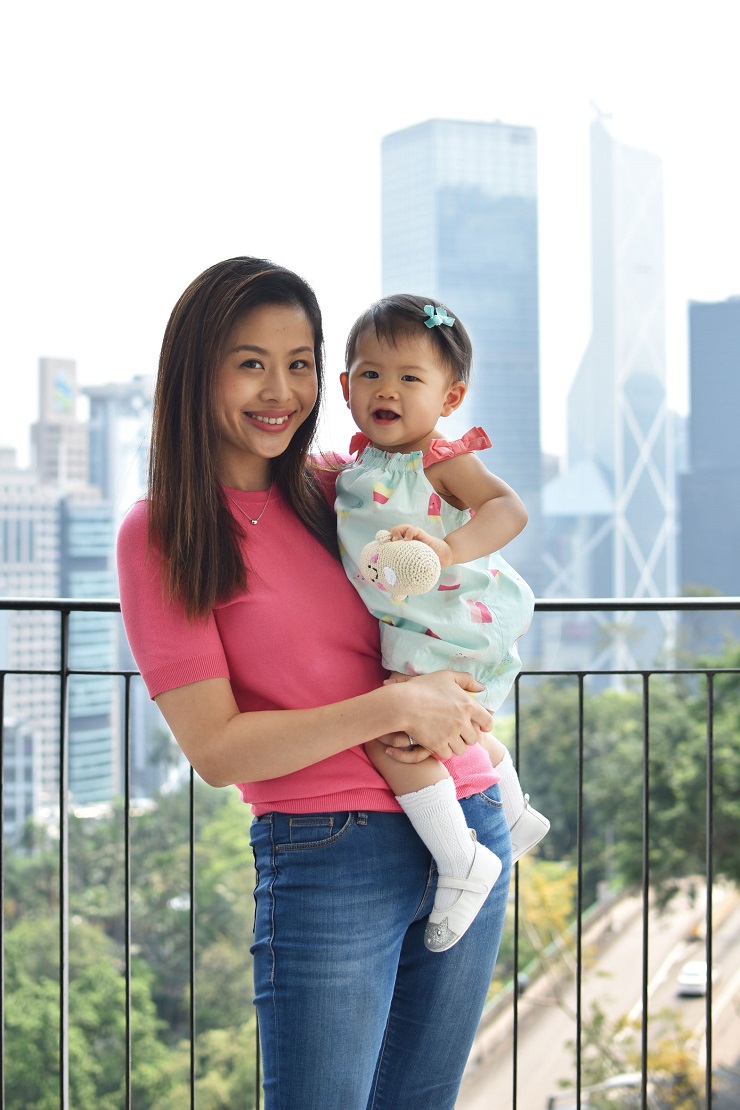 I was born in Hong Kong and my family immigrated to Canada when I was 3 along with my two sisters. During my freshman year, I went back for a summer to visit my sister who had moved back for a job and needless to say, I feel in love with the city and made the move after graduation. My other sister at the time had also moved back for work and I joined her company, starting as a Recruitment Assistant and eventually worked my way in-house as managing the APAC recruitment activity for a large asset management firm. I was working long hours with travelling involved and my dad was very sick during that time. Just so happened, I also found out I was pregnant and so I made a very hard decision at the time to put my career on hold and move back to Canada to take care of my parents. When my daughter was born, she developed severe eczema with raw patches in her folds and on her face and it was very painful to watch. Her doctors was only able to offer us steroid creams to treat it but it didn't feel right to me starting a baby so young with all these chemicals – it was almost like plastering a band-aid over a problem rather than fixing it. Baby skin is super delicate and sensitive and it turns out that 60% of newborns experience eczema before the age of 1, and 30% more will develop it before the age of 5! I still remember how upset I was, and how helpless I felt, seeing all the raw patches on my baby girl's skin without being able to do anything about it. I wanted to take things into my own hands and went down a rabbit hole researching on all-natural remedies to eczema and had changed to using natural laundry detergents, baby wash and ointments. Eventually I started to look into textiles as babies are constantly swaddled and I realised that the wrong fabrics can aggravate eczema. It led me to the creation of organic essentials which are hypoallergenic, breathable, and gentle for babies' sensitive skin. The Wee Bean was born.


Can you tell me a bit more about The Wee Bean?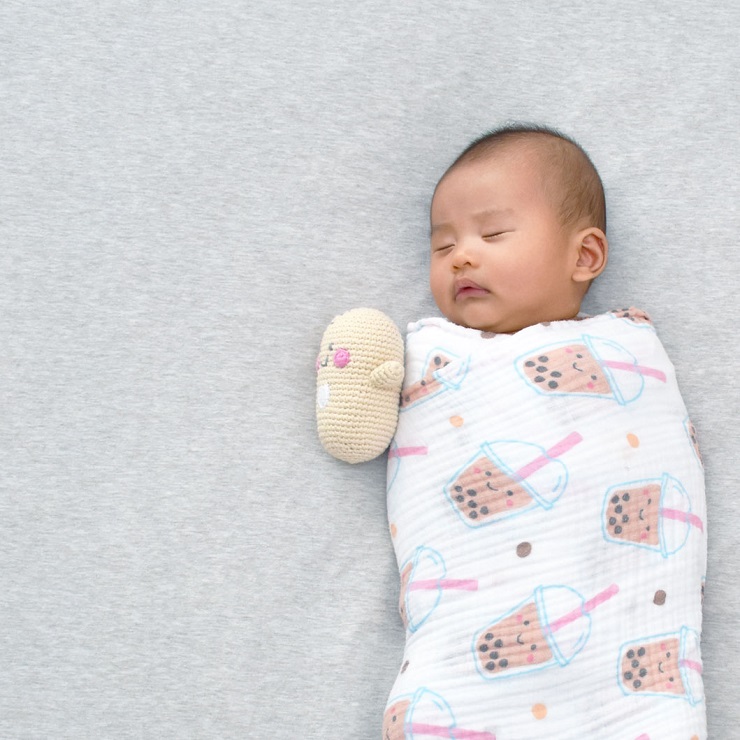 What started as a simple swaddles collection has now turned into an organic essentials collection ranging from swaddles, bandana bibs, hooded towels to wood teethers. We have also expanded to creating practical and fun gift sets for new parents. Our focus is on natural materials but also practical items that can grow with your baby. We also feel that parenthood should be fun which is why we love cute and cheeky prints designed for the modern mom in mind and we also have items like our milestone blankets so parents can enjoy documenting their baby's first year.
Oh and by the way, The Wee Bean was named after our daughter! Her name is Sophie Bean and wee means little, so it's basically after our Little Bean J


The Wee Bean is a local brand and you have recently launched the Taste of Hong Kong Collection recreating nostalgic memories from Hong Kong's iconic food culture. Is the Hongkongese identity of your brand something important to you?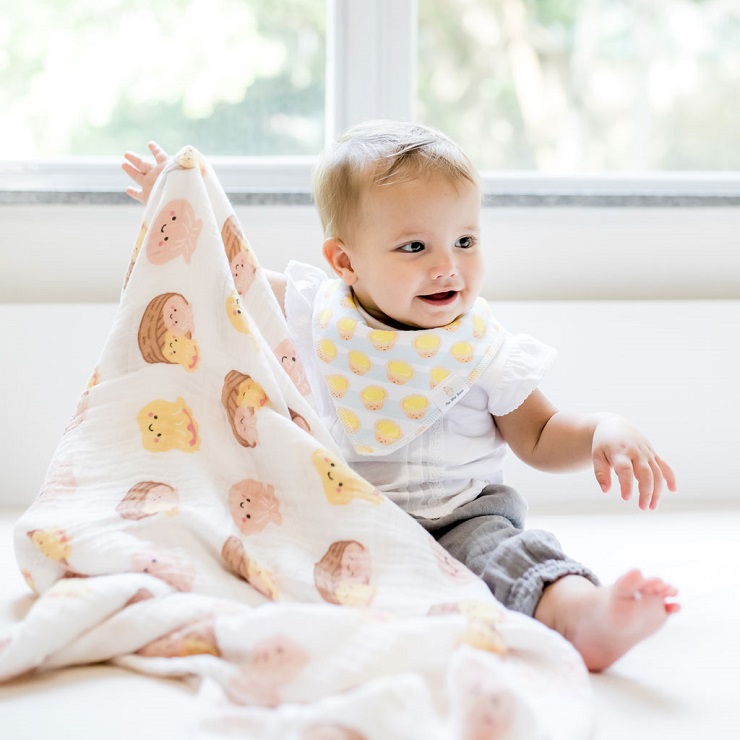 Definitely! Even though my husband and I both grew up in Canada, we are still very much connected to our Hongkongese roots as this is where we were born. Even though we grew up in a westernised environment, the traditional foods from home was really what we remember most. Sundays were always family days where we would go for dim sum lunch religiously, sharing stacks of shrimp hargows and siu ma's with our cousins and aunts, uncles. One of my fondest memory as a child was having a But Jai Go (which is essentially a pudding rice cake made from white or brown sugar with red beans, eaten on a stick) with my dad and we would just sit there watching people from the sidewalk. My dad wasn't a man of many words but we shared a love of food together. We decided on creating a collection inspired by Hong Kong's food culture because food is ultimately what brings people together and it reminds many people of time spent together as a family, which is what we wanted to bring to The Wee Bean. We are currently working to continue expanding this collection so there's more to come!


Your products are organic, your packaging plastic-free and you recently won the Hong Kong Smart Design Green award for the Hong Kong Collection's sustainable design and production. Why is this sustainable and eco-friendly commitment important to you?
As a parent-owned business, we feel a strong responsibility to our environment.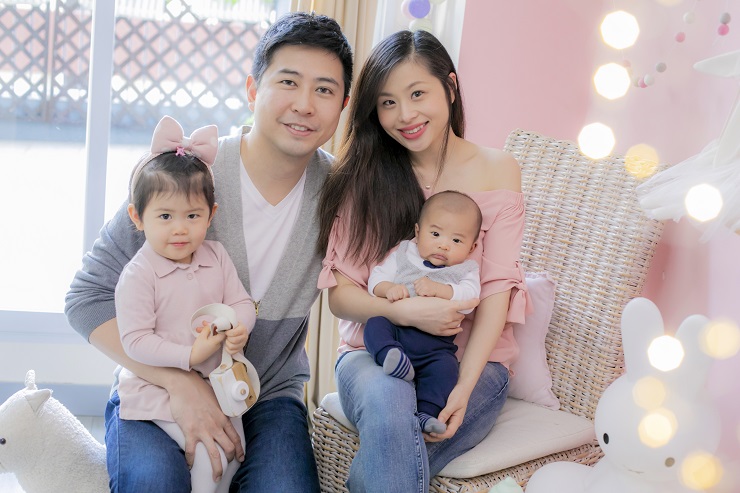 This was and has been a driving force behind our brand, as my husband and I wanted to ensure we focus on sustainability as we create, so that our kids and future generations can enjoy the world we live in. We want our products to be both kind to your baby and kind to our Earth, which is why we focus on using organic fabrics without any added pesticides or chemicals and opt for reusable packaging or recycled paper.
We were very humbled to have been awarded the HKSDA Green award, which recognises products that are both sustainable in production and design. They announced it on Christmas Eve and I remember my husband and I feeling like it was one of the best presents to ourselves ever! It means a lot to us as we feel there's a lot of industries that creates unnecessary wastage and the baby industry is one of them. We want our products to be both useful and meaningful. For example, our swaddles are extra-large in size so that moms can use it for other purposes likes a nursing cover or stroller cover and our bibs have adjustable snap buttons so that it can grow with your baby and you can avoid nasty nags in the laundry with closures like velcro. These are minor details but as a parent, every little bit helps!
You are also supporting Angels for Children: can you tell me a bit more about this?
Angels for Children
is a charitable organisation dedicated to improving children's lives in South East Asia. We share the belief that every child has a right to love, happiness, care and health. Portion of all our proceeds go towards their work with Bali Kids where they provide financial assistance to expectant mothers with HIV. Many of these moms already have to face the stigmatism from society and sometimes their own family and without the financial aid, they may pass the disease to their baby. Our funds goes toward their C-section and formula costs in order to help an innocent child from a lifetime of carrying this disease.
What would you say has been your biggest challenge as an entrepreneur so far?
I'm not going to sugar coat it: there's been many obstacles throughout my journey! It was an entirely new experience going from a corporate job where you have daily set deliverables, a structure working area and working hours and a team to discuss ideas with. When I first started, it was challenging to get used to working from home with so many distractions and one of my biggest challenge was to structure my day. In the beginning, I was always swinging on the extreme ends of the pendulum – I would either got too distracted to get anything done or I would get so deep into work that I wasn't able to find a balance between work and personal life anymore.
And the greatest reward?
The entire journey has been a reward in itself in terms of self-development. But the greatest reward has really been finding that
thing
that makes me want to wake up in the morning and start my day with and being able to achieve that delicate balance of work and family. I absolutely love the flexibility that my work brings (even though some days can be non-stop!). It's like they say, when you're having fun, it just doesn't feel like work! What I love most is that I'm able to incorporate my family into the business so it is truly a family business.
What's next for The Wee Bean?
We've received a lot of requests from our customers for organic clothing so this is our next project. We're currently working on creating the perfect onesie.
We are also working on expanding the Taste of Hong Kong collection with delicious new designs (hint: gem cookies, egg waffle!). We've received so much love since launching this collection and hopefully we will have the new designs ready close to summer time!
What does a typical day in your life look like those days?
A typical day will have me waking up to my human alarm, my baby bear, around 5am. After feeding and putting him to nap, I sit down to breakfast with my daughter and we listen to some music (Moana and Frozen on repeat!) and then I start my work around 9am. First thing would be to check my emails and have a call with Bryanna, our wonderful assistant who is in charge of customer servicing and everything else in between. After ensuring any issues are dealt with, I then focus my time on dealing with our suppliers since there's something happening every day! Whether it be testing new samples, looking at new fabric colours or working on new designs – it's also the most exciting part of my day! My day is filled with intermittent feedings since my son is only 4 months but he's usually quite happy bouncing away near me while I work! After lunch I like to spend some time with the kids in the afternoon either outside for a stroll or to the Botanicals Garden nearby our home or just a simple picnic on our balcony to enjoy some air and sun. Then it's back to work in the late afternoon, checking more emails and then a meeting with my husband on sales & marketing. We try to fit in another session together with the kids doing some product shots and dinner time is early in our household (5:30pm!) and we always make it a priority to tuck the kids to bed. Finally our home becomes nice and quiet and it's a bit more work before we can wind down our night and enjoy a nice little Neflix series.
What are your favourite places in Hong Kong for:
A date night: A nice bottle of wine and meal at Carbone! Nothing beats their signature dessert trolley
A lunch with friend: Treehouse. Love their sweet potato fries!
A family brunch: Yum Cha in Central. Our daughter loves their custard buns with the oogly eyes.