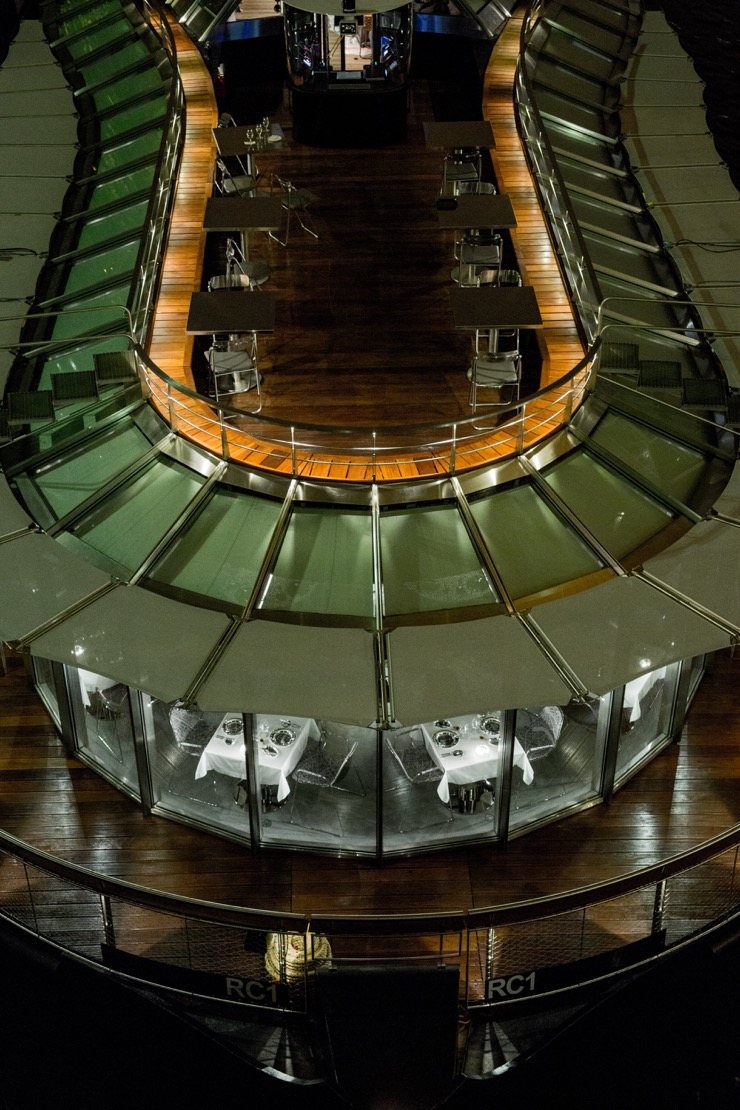 (c)pmonetta
by Aude Camus
My culinary trip around Paris and Ducasse's restaurants (which started in this first article
here
) is taking us to a new place today. But for a change of scenery, I am having you hoping on a boat. Well, not just any boat but
Ducasse sur Seine
, the latest Parisian address of the most decorated Michelin Star chef alive born from his desire to have guests discover what he calls "the most beautiful avenue in the world": the Seine. A beautiful encounter between two landmarks of French culture, don't you think?
I mean, what better way to enjoy Paris than through sailing the Seine while tasting reinterpreted Parisian cuisine?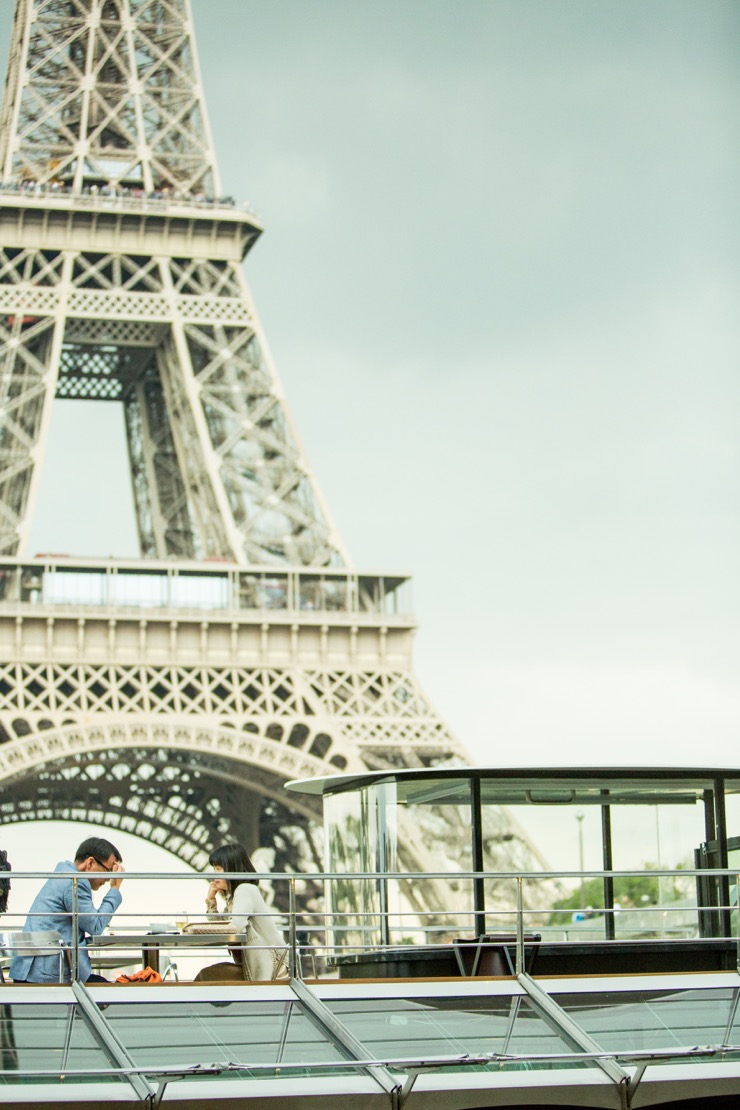 (c)pmonetta
Hop on board guys, let's not be late, that boat is going to leave soon, and it would be a shame to miss it. At lunch time, you have to board between 12 and 12.30, boat leaves at 12,45 sharps. But the sooner you board, the sooner you get to enjoy a refreshing glass of champagne and the longer you get to admire the Eiffel Tower since the boat is docked at the foot of the Paris' Iron Lady.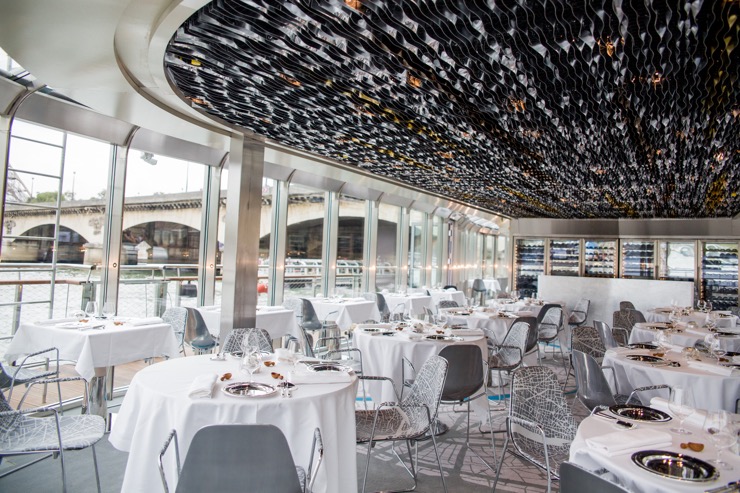 (c)pmonetta
Here we are, in a bubble. Literally speaking since the dining room features floor to ceiling glass walls offering panoramic view over the City of Light. And if it's not enough for you, feel free to stand-up at any time, leave your table for a few minutes and enjoy a bit of fresh air on the deck surrounding the ship or on the upstairs terrace. The whole atmosphere of the place is an ode to Paris such as this carpet floor figuring a map of the city. Oh, but we are already sailing! I haven't noticed before! That boat really is quiet and stable.
So quiet it is actually hard to imagine an entire brigade is working hard under our feet. But believe me, I was lucky enough to be given a tour of the kitchen, led by Chef de Cuisine
Francis Fauvel
, and this one can compete with any kitchen in a fine dining restaurant. No less than 36 cooks and pastry cooks are working there over different shifts.
Today, we are here to enjoy the lunch set,
Déjeuner sur Seine
, and I cannot wait to taste (again) Alain Ducasse's seasonal modern French cuisine. As you can imagine, it's delicious: light but tasty, modern but gourmet and with a beautiful emphasis on natural products. Very Ducasse.
After 2h sailing on the Seine, admiring the beauty of the city and enjoying great food and smart company, we are arriving back to our departure point. But no worries, you don't have to leave the boat yet. Petit-fours and coffee just arrived at our table and it absolutely not the spirit of the place to have you rush out. They do take hospitality quite seriously. If weather allows, the staff will even offer you to enjoy your coffee on the upstairs terrace soaking up more beautiful views from Paris and the Eiffel Tower. Well, let's just enjoy those lovely extra minutes!
Déjeuner sur Seine
: EUR 100 for 3 courses / EUR 150 for 3 courses with wine paring / EUR 250 for 4 courses with wine pairing
Sous le Ciel de Paris
(when the boat is docked in the afternoon, starting from 4 pm): afternoon tea starting from EUR 35
Nuit Étoilée
: EUR 150 for 4 courses / EUR 250 for 4 courses with wine pairing /EUR 190 for 5 courses plats / EUR 290 for 5 courses with wine pairing
Ducasse sur Seine
19 Port Debilly – 75116 Paris
This write-up is based on a lunch hosted hosted by Ducasse sur Seine (no monetary compensation).