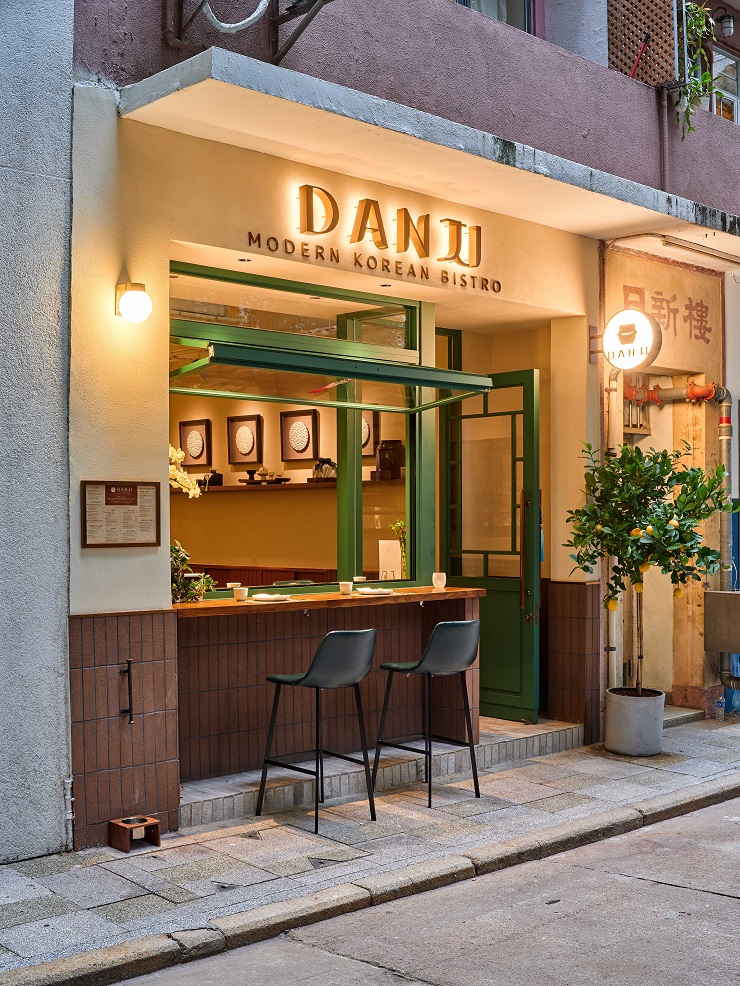 by Aude Camus

Not sure if it's because if I'm French, and it's therefore the kind of restaurants I've been used eating at growing up, but I'm particularly fond of bistros. These small restaurants, serving moderately priced food in a relaxed setting, have a unique vibe. I especially like when it almost feels like you're seating at someone's dining table or kitchen counter. And that's exactly what I felt eating at newly-opened Danji. It felt like being served owner Jennifer Kim's home-style Korean cuisine. Something I'll definitely be back for as I'm already craving more.



The Owner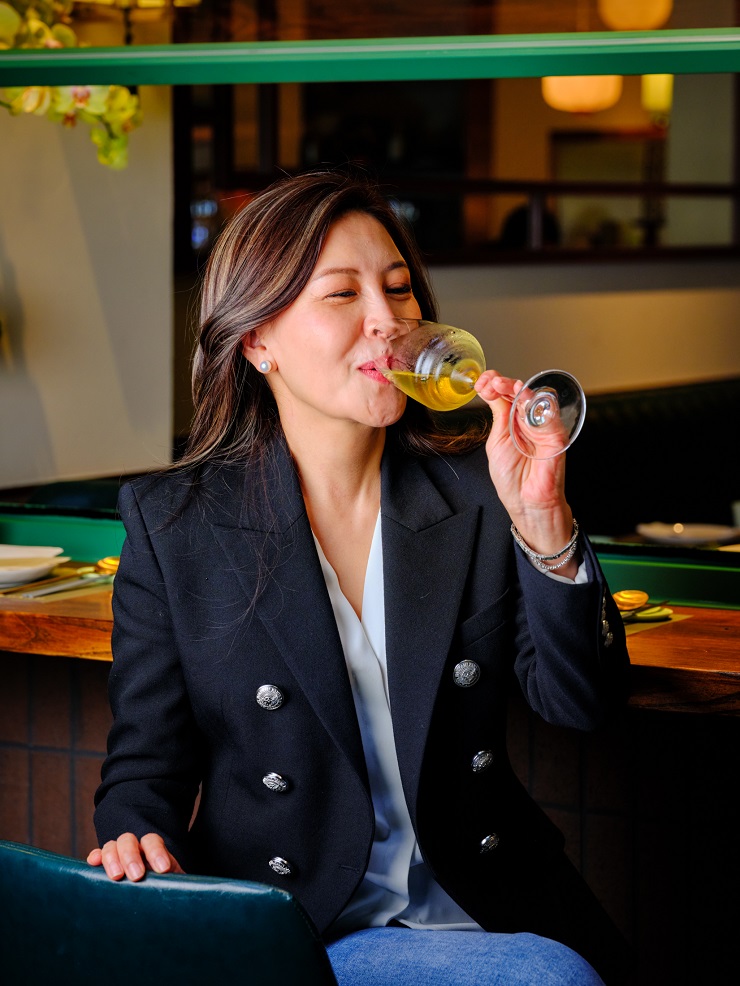 A Busan (South Korea) native, Jennifer first started her culinary adventure in 2017 with the launch of gourmet Korean food concept, Seoul Recipe. A Korean food importer, manufacturer and distributor, Seoul Recipe operates a gourmet retail shop in Lee Garden Two as well as four food counters in gourmet supermarkets and an online shop. It was born out of Jennifer's pride for her native cuisine and her realisation that fresh, authentic ingredients from South Korea are not always easy to come by in cities far from her home.

Through her consultancy company, Jennifer has also helped Korean restaurants setting up outlets in Hong Kong. At the end of 2022, she's decided to take the leap to realise her dream of opening her very own casual Korean restaurant in Hong Kong.



Food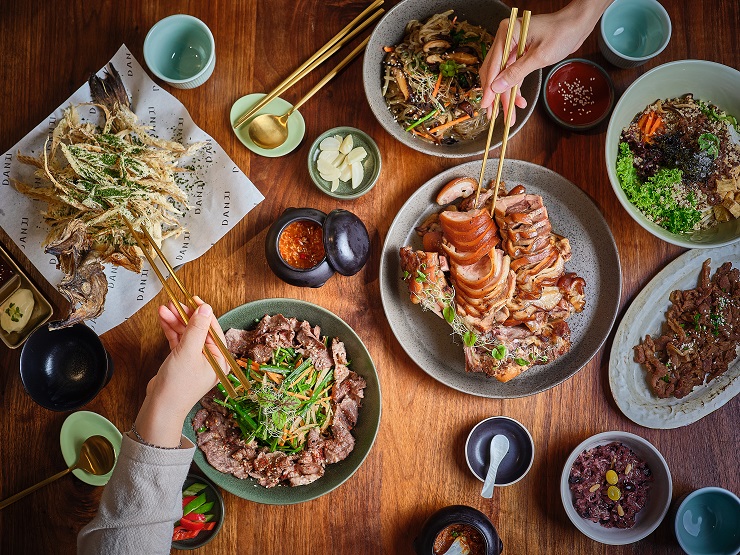 A Danji, you can expect a modern take on crave-worthy Korean casual food classics. Obviously crispy kimchi pancakes, marinated Galbi ribs and the beloved Korean fried chicken (HKD 98 for four pieces and HKD 188 for eight pieces) are on the menu but there's many more exciting dishes for you to taste your way through.

We've started the meal with a few starters to share. The dotori salad, or acorn jelly salad, was full of flavours and different textures and the perfect starter to spice things up. The buckwheat kimchi crepe (HKD 78) is a tasty take on Memil Jeon, authentic Korean buckwheat pancakes. But my fav starter of the night was the signature soy marinated crab (HKD 258 for one and HKD 488 for two). This Korean blue crab comes with seaweed rice balls and I recommend adding a couple of spoonful of rice directly into the carapace and mixing the rice and crab meat together. It's a real treat.

The fried boneless chicken is nicely tender and not greasy but I'd also recommended to order the chef's favourite oven chicken (HKD 238) which is oven-baked to perfection and extremely tasty. The spicy baby octopus (HKD 188) brought some heat to the table. It's really spicy but in a deliciously addictive way. Your tongue will burn but you'll feel like you need another serving. The soft tofu seafood stew (HKD 148) is another treat for the spice eaters out there but if you need something to cool down the eat you can always order a bowl of white rice.


Drinks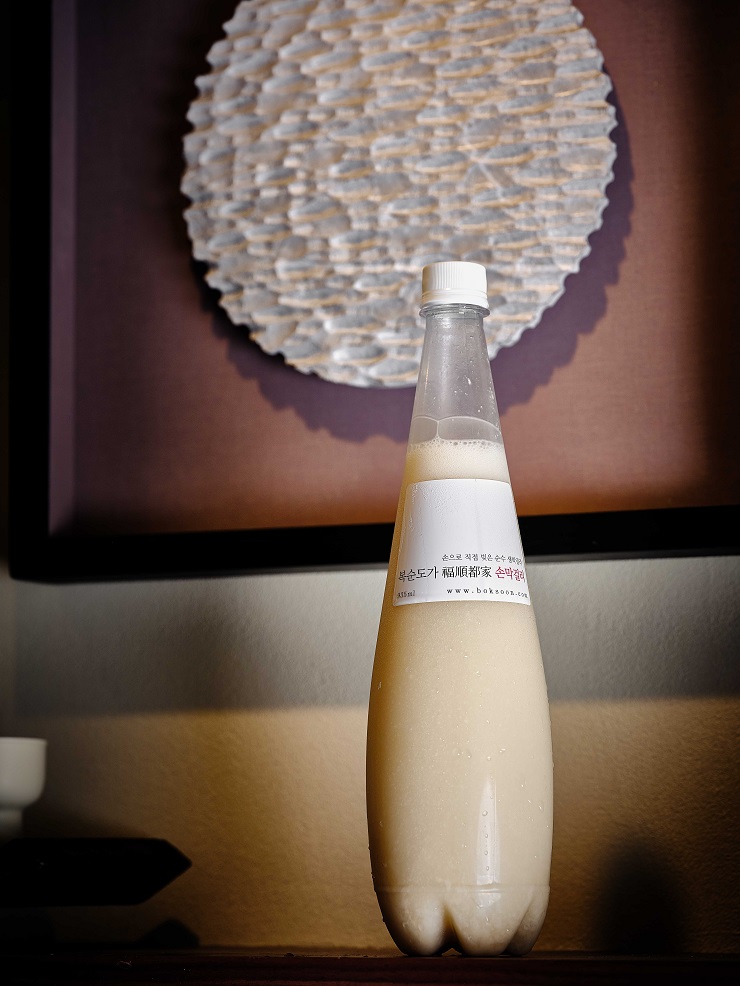 The beverage list is focused on Korean drinks ranging from Soju and Korean Sake to Makgeolli (rice wine), Koyberpunk (a natural wine from Korea), beers and traditional tea. I recommend ordering a glass of
Boksoondoga
. This effervescent rice wine has a refreshing taste and a sparkling fizz, making it a perfect pairing with some of the spicier dishes.
Danji
7 Sun Street, Starstreet Precinct, Wan Chai
https://www.instagram.com/danjihk/?hl=en
This write-up is based on a complimentary dinner hosted by Danji. No money has been paid for publishing this article which is entirely based on the genuine opinion of its author.