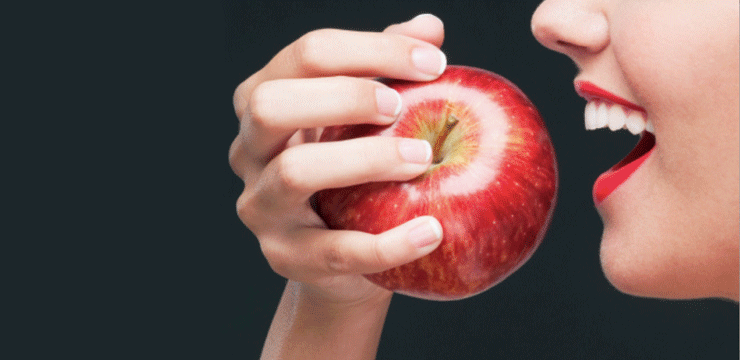 By Lily

There is nothing better than a mono-diet to achieve a complete detox, where for 1-3 days, you eat only one kind of food in all of its forms: cooked, raw or juiced.

The current season makes it easy to take it up, since there's an abundance of fruits and vegetables that you can choose from. I have decided on a 3-day mono-diet consisting of apples, the most standard mono-diet after a summer filled with drinks and rosé wine by the pool…

So how does it work? I went to the supermarket and stocked up on apples and picked all the different varieties. Armed with these, and curious to find out the effects of the diet on my cholesterol, on anti-aging and slimming, I chose three days at the start of the week to begin.

Day 1
Off to a good start! On the first morning, I ate three raw apples (with skin peeled off), followed by a cup of green tea. I was dreading my lunch break as I had four more apples to peel (my own failure to organise properly, as I hadn't taken the time to prepare the apples in advance). And in front of my dumbstruck colleague, I gobbled up my four apples one after the other, with a cup of green tea. In the evening, I really didn't feel like having any more apples to be honest, but opted for three oven baked apples with cinnamon, and camomile tea, then was off to bed!

Day 2
The day I dreaded the most. I woke up feeling miserable, with a headache. I got out my phone and began to read the experiences of people who had been on the diet. Apparently, it was normal to feel the way I was feeling. So I expected it to be a long day, same lunch as the day before, and the whole day seemed to drag on. I wasn't even hungry anymore and definitely felt my body detoxifying itself from head to toe. I stuck it out. As soon as I got back home, I ate the remaining three apples and went straight to bed. The detox stopped being fun!

Day 3
I opened one eye, and then the other. My headache had completely disappeared. It was finally the last day, and I felt surprisingly good. I bought myself a fresh apple juice composed of three apples. Then in the afternoon, I had an apple puree prepared the day before (very easily and with no added sugar). I felt no side effects all day, and actually felt good! In the evening, I was mentally stronger than ever, and was able to finish my last three apples raw. I even had a drink with friends (but of course drinking a glass of Perrier). Phew, the diet was finally over!

Note
For the next three days, I avoided eating animal protein, before slowly incorporating them back into my diet. I feel great, fit, and I even lost two and a half kilos (apparently, it is just superficial weight loss but I still feel a lot lighter). Three days felt a bit long, but it worked. It helped me to detox and lose excess weight.

Now it's your turn, are you ready to play?