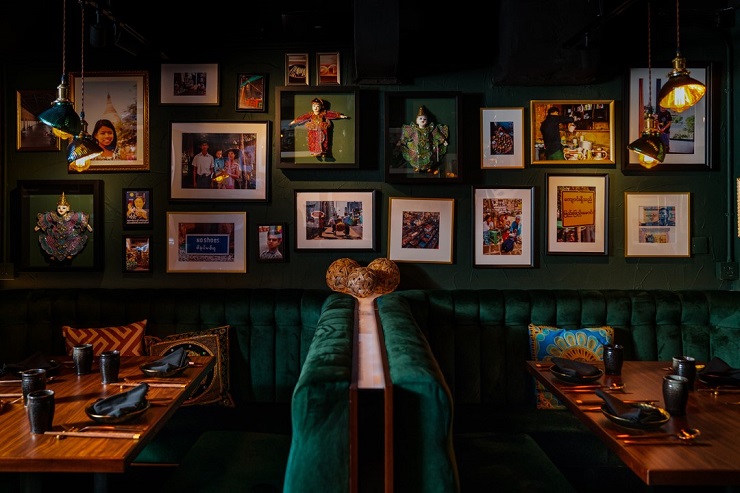 by Aude Camus

Hong Kong food scene is for sure one of the most diverse and active food scene in the world with a seemingly endless choices of places where to eat. The city literally has it all and I've personally had been lucky to already experience quite a lot. But never had Burmese cuisine until last week when I was invited to discover Club Rangoon, opened last summer.


Interior Design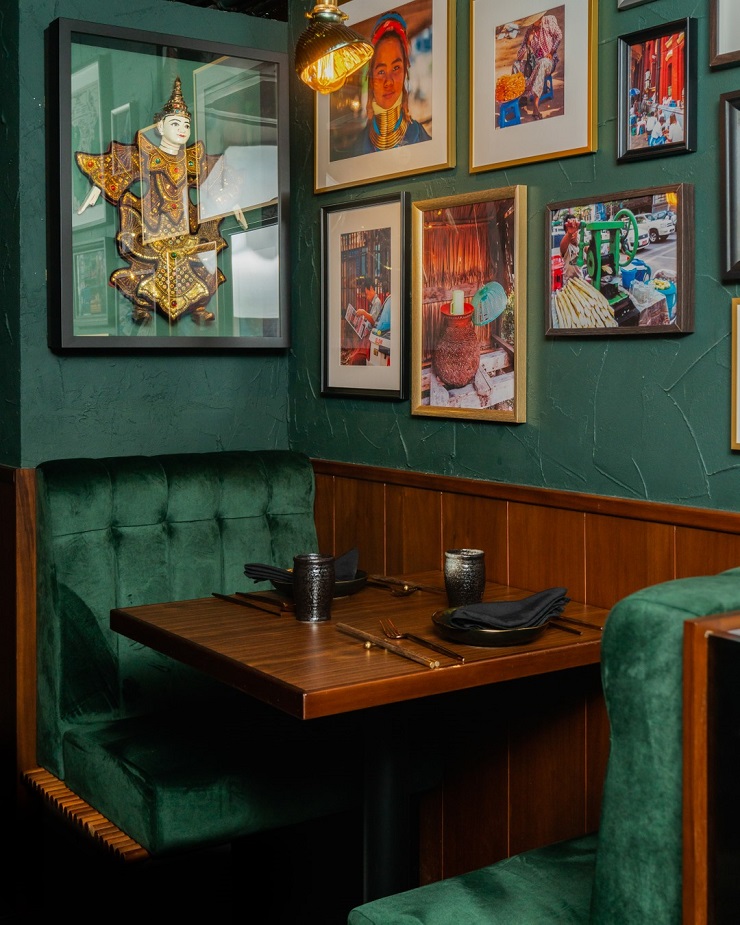 Painted in a beautiful, slightly mysterious, emerald green, and featuring dark and warm woods furniture, Club Rangoon is a beautiful cosy space. I love that it mixes a design feel with a bit of kitsch here and there and some more personal touches such as the owner's family pictures hanging on the wall alongside pictures from Myanmar.

The best table is you ask me would be the four alcove tables at the back of the restaurant with two seating two people, perfect for a romantic date, and two seating larger parties.


Drinks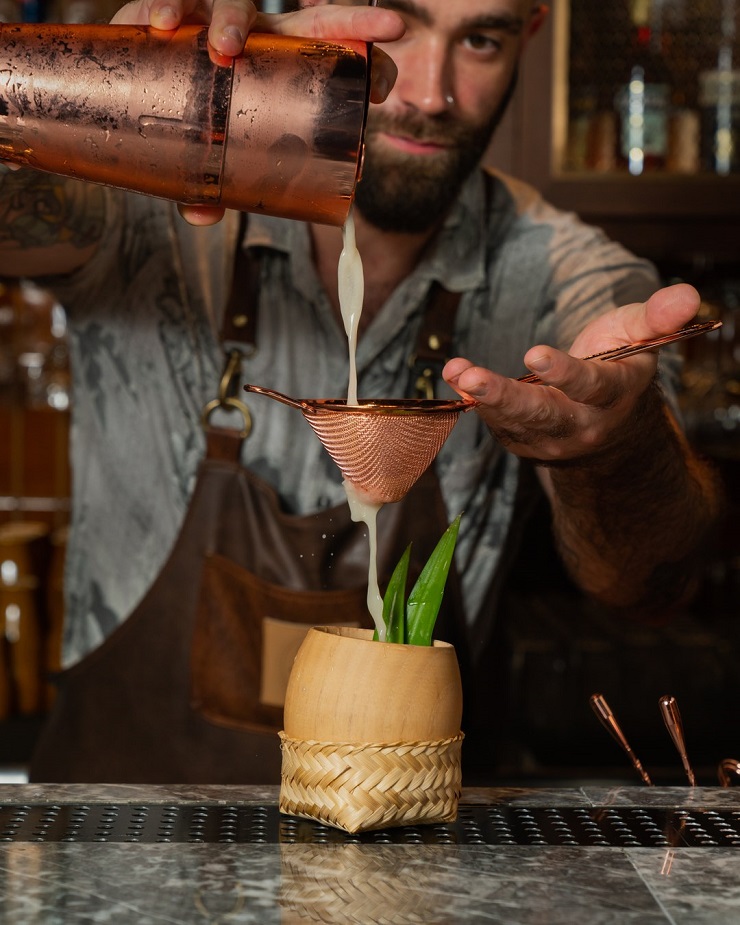 Led by bar manager Jack Byrne, who previously worked at Pirata Group's Hugger Mugger and MEATS, the bar team has crafted a short, but sweet, cocktail menu infused with South-East Asian flavours such as pandan in the Ode to Dawei (HKD 130) – pandan-infused Tired & True Vodka, fresh honeydew juice, Falernum syrup, lime juice (picture above) – or coconut and papaya in the Myo Htel (HKD 120) – coconut washed ABA Pisco, house Vermouth blend, spiced papaya syrup.


Food

Inspired by Club Rangoon's founder's, Nelson Htoo, childhood memories, the menu by chef Karisa Cheque offers a modern, yet authentic, interpretation of Burmese cuisine. Flavours such as curry or coconut and preparations such as samosa or rice noodles will seem familiar to you if you are, like me, a Thai and Indian food lover but had never tried Burmese cuisine before. Yet, expect to be surprised with the selection of smalls plates, noodles and large plates to share.


Signature dishes to try: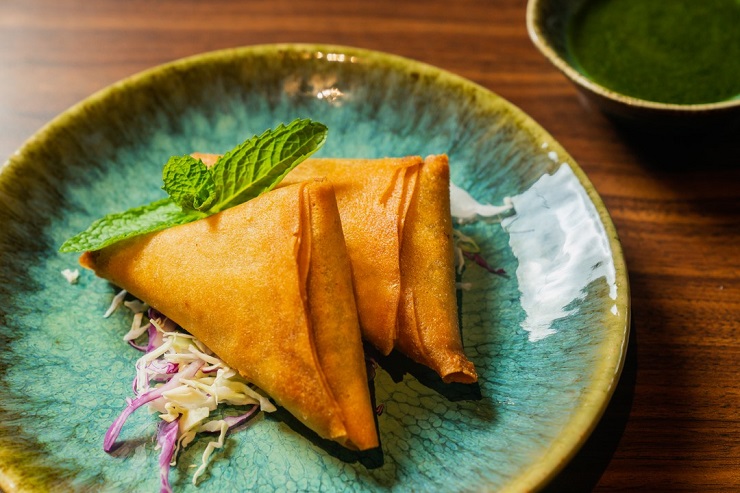 The Mutton Samosa (HKD 100 for two pieces), one of Myanmar's most popular street snacks and a tasty proof of the Indian influence in the country. The filling is tasty but without that strong taste of mutton that some, including me, may find a bit too much and the samosa is deliciously crispy being made with friend spring roll wrapper.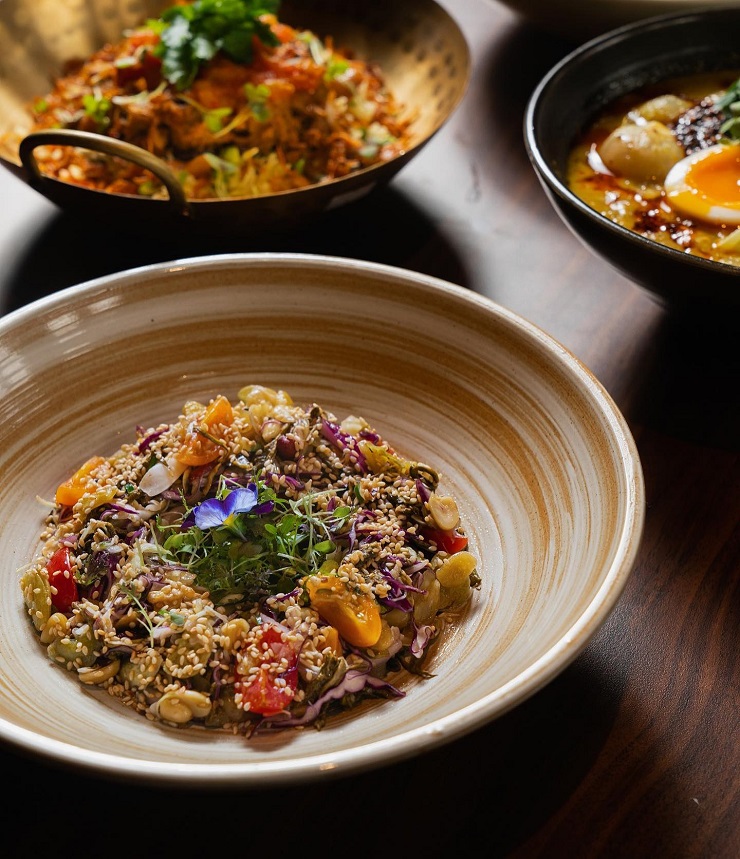 The La Phet Thok (HKD 140), a fermented tea leaves salad that is apparently the most popular dish across Burma and is deliciously fresh, crunchy and tasty but also perfectly seasoned.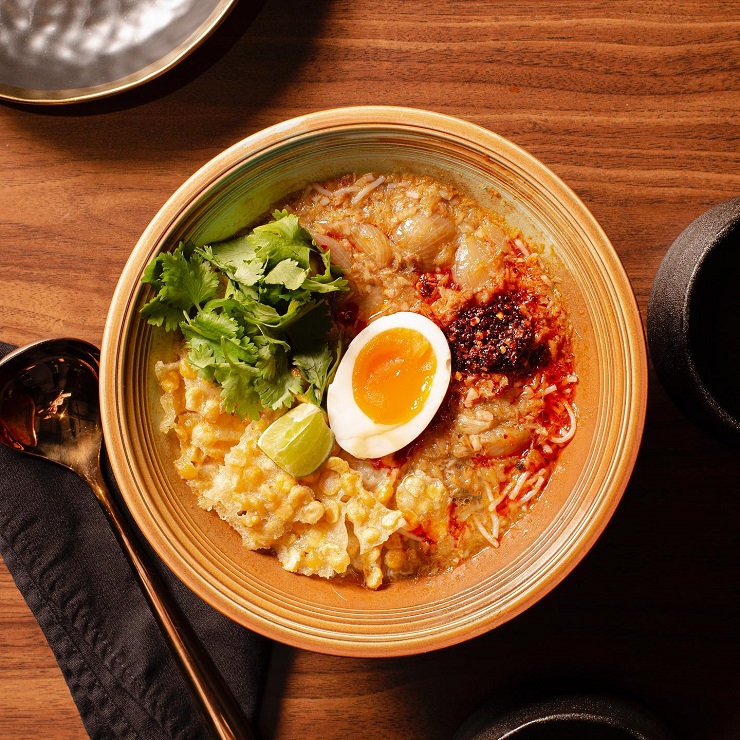 The Mohinga (HKD 170) Burma's national dish of rice noodles in a warm coriander-and-herbs-infused lemongrass catfish broth.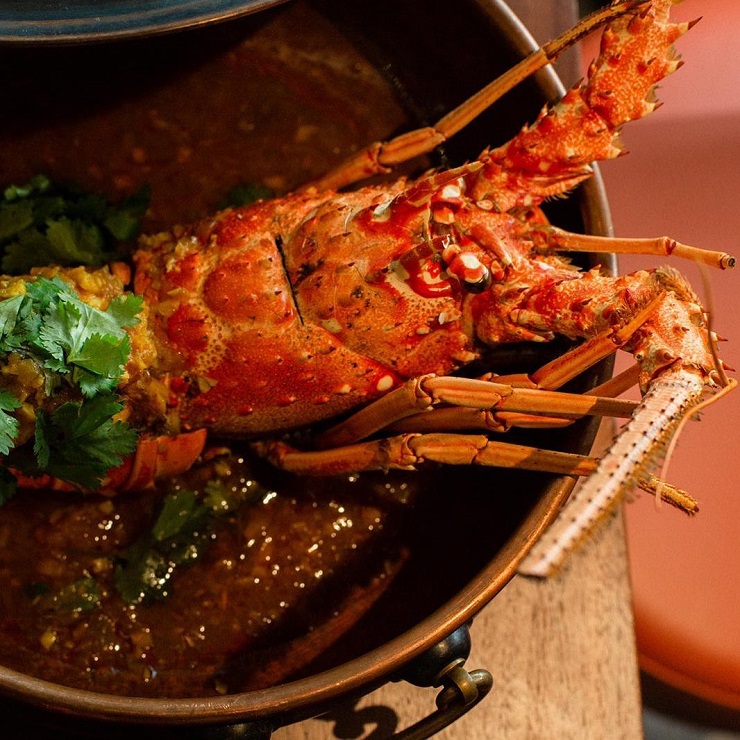 Kyout Pazun Hin (HKD 725), a Burmese style lobster curry with turmeric and ginger.
This write-up is based on a complimentary media tasting hosted by Club Rangoon. No money has been paid for publishing this review which is entirely based on the genuine opinion of its author.