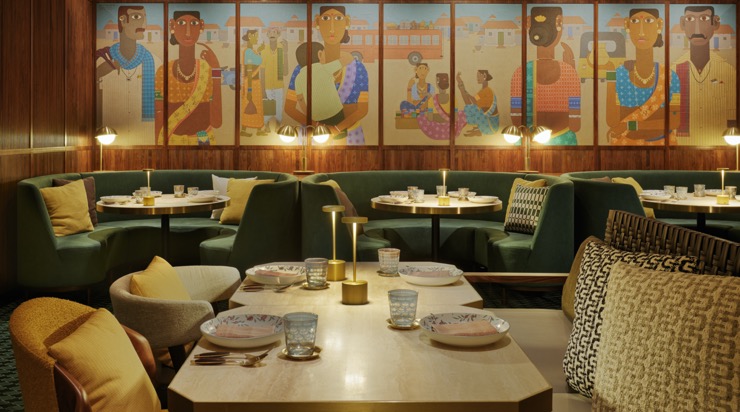 by Aude Camus

With the borders being closed and our travel plans postponed until God knows when, I've been looking at exploring cuisines to transport myself out of Hong Kong even if only for a few hours. What would you say if I was taking you with me to India?

Led by Chef de Cuisine Manav Tulli, known for being the one who have reopened one of London's first Michelin Star Indian restaurant – Tamarind - CHAAT offers an exciting array of delicacies from every corner of India.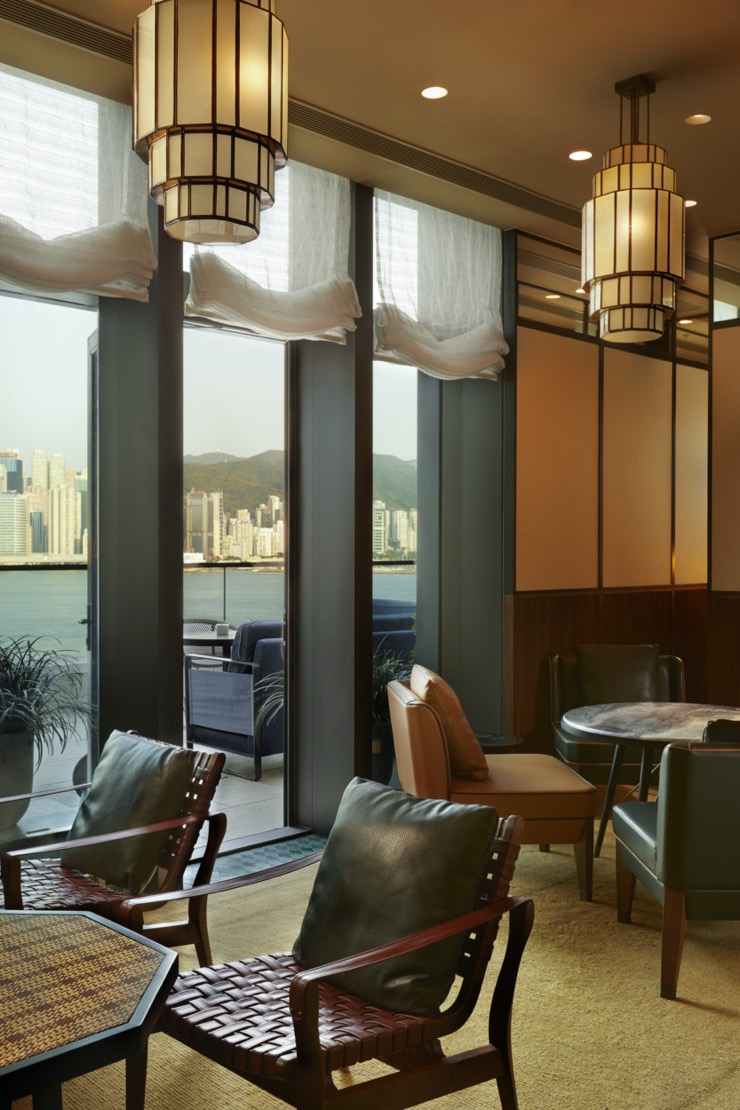 But first thing first, you'll love the vibrant atmosphere of the restaurant (located inside Rosewood Hong Kong) which features a coulourful spices room, a beautiful open kitchen equipped with a trio of authentic Tandoor ovens and a terrace with an amazing view over the harbour. The bronze accents of the entire place are beautiful and you will want and take a closer look at the custom-made naive wall mural featuring scenes from the vibrant Indian street life.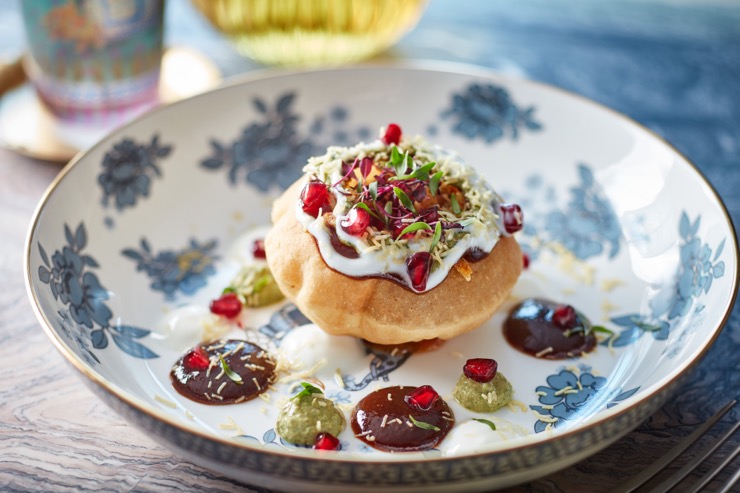 Start your meal with a refreshing Lassi (HKD 80) before giving a go to Indian wine with a glass of Grover Chenin Blanc paired with some small plates to share such as the super flavorful Baked Lamb Samosa (HKD 138) and the Raj Kachori (HKD 88), a colourful mix of crispy lentils with sweet and tangy chutney.

Oh, I may have forgotten to tell you, but I am taking this trip to India very seriously and I am definitely willing to try as many dishes as possible and truly enjoy the authentic flavours of Chef Manav's Indian-street-food-inspired cuisine. Bring on the Indian spices … it's time for us to indulge!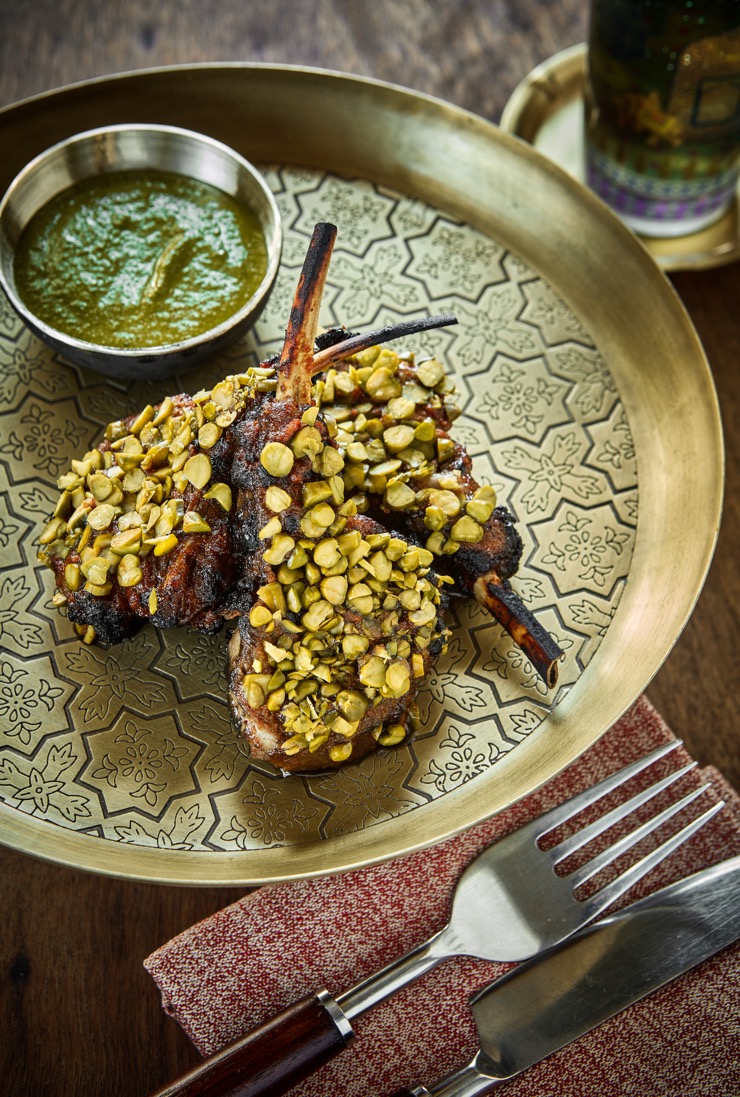 Sizzling plates from the tandoor ovens include the Malai Grouper Tikka (HKD 288) with its surprising (for Indian cuisine) garlic and dill seasoning, the flavourful Lamb Chops (HKD 398) with pistachio and the Sarson Prawn (HKD 440) with their amazing meaty texture.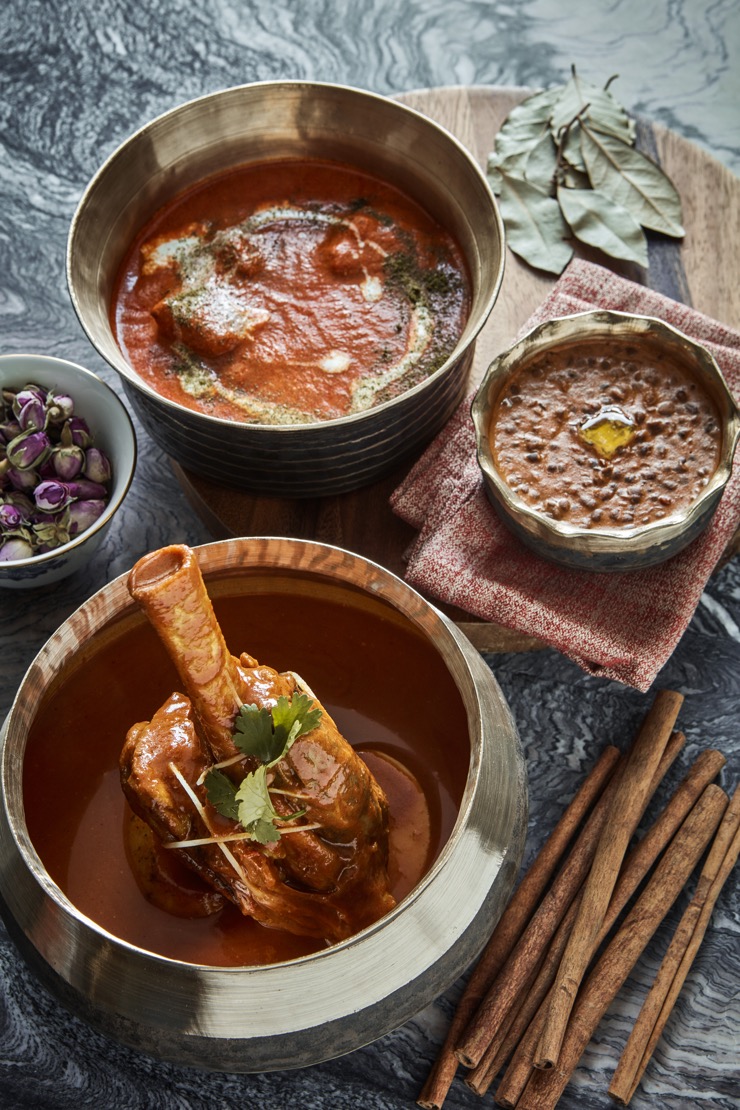 It wouldn't be a proper Indian feast without a good old comforting butter chicken, right? CHAAT's Old Delhi Butter Chicken (HKD 238) has it all: the creaminess and the kick of flavours. I also always love a side of Palak Paneer (HKD 148) – spinach with fresh paneer cheese - and Dal Makhani (HKD 118) – slow cooked black lentil. If you can't resist a slow cooked dish served with sauce then you definitely wanna give a to the Bengali Prawn Curry (HKD 260) or the Pork Cheek Vindaloo (HKD 220) with its spicy Goan sauce and the super tender texture of the pork cheek. Save a bit of sauce for your Naans! I mean, is there anything more satisfying than dipping a piece of Naan in a comforting, flavourful sauce?

Speaking of Naan, trust me you wanna order the Bone Marrow Naan (HKD 98). You'll thank me later.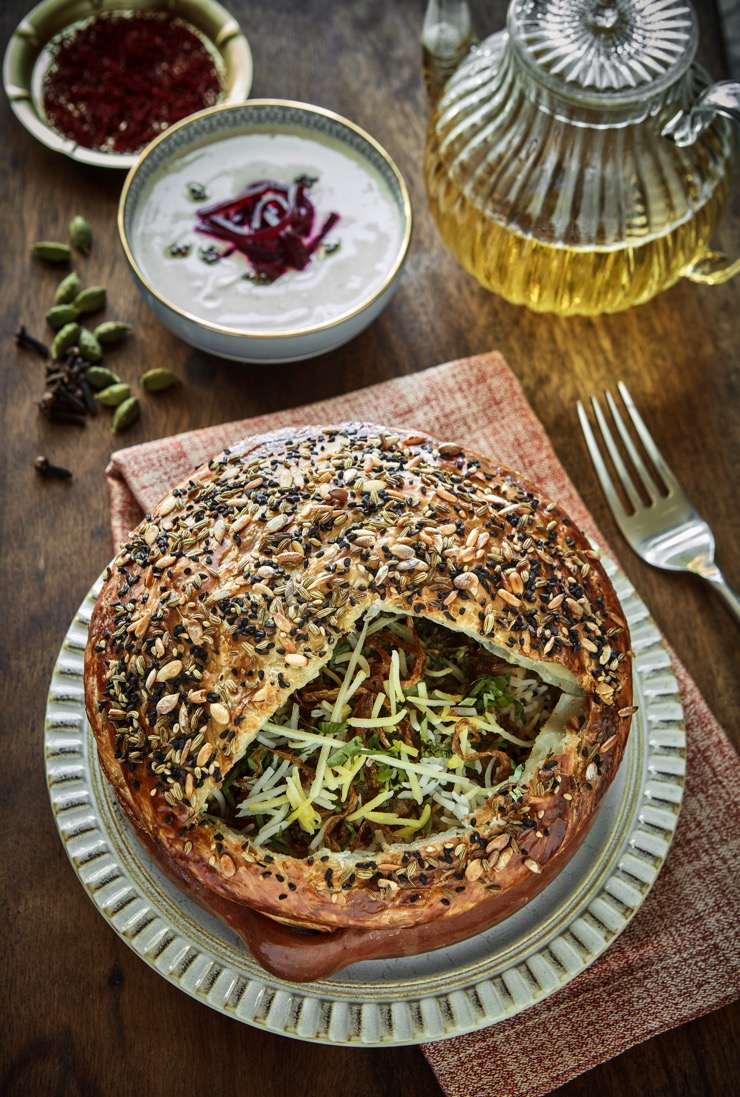 But remember one thing, whatever you do, make sure and save some space for the
Chicken Dum Biryani
(
HKD 248
) served with aged basmati rice and saffron. I loved the modern take on this ever green classic, using dough to seal the cooking pot and preventing the flavours to go out during the process of slow cooking.
Well well, seems like we've done a pretty good job here. Saying that I am full would be an understatement but hey, if you cannot finish a meal without something sweet, I would recommend the surprising
Mango Kulfi
(
HKD 80
), a traditional treat made of condensed milk and cream served on a vermicelli based. Something I've never heard of before but surprisingly refreshing and satisfying. Wash it off with a cup of Masala Chai tea and off you go!
To be honest, it has been a while since I was that excited about a new restaurant opening!
Lunch menu HKD 320
Vegetarian Tasting Menu HKD 588
Chef's Tasting menu HKD 688
Premium Tasting Menu HKD 788
CHAAT
Level 5, Rosewood Hong Kong, 18 Salisbury Road – TST
This write-up is based on a complimentary media tasting hosted by CHAAT. No money has been paid by CHAAT for publishing this piece which is entirely based on the genuine opinion of its author.