by Aude Camus

Are you a new year's resolutions kinda person? I'm not! When the festive season ends, while many people will try and eat healthier and drink less – hello Dry Jan, all I can think of is January is King's Cake season and I have to make the most of it because comes February 1st and I'll have to wait another 11 months before I can have another slice of that decadent treat.

Some say the party is over, I'm saying the party has just started. And remember, if you're having a slice of King's Cake and you find the small trinket hidden within the almond paste you'll be crowned King or Queen for the day.



Finessence Patisserie
Gifted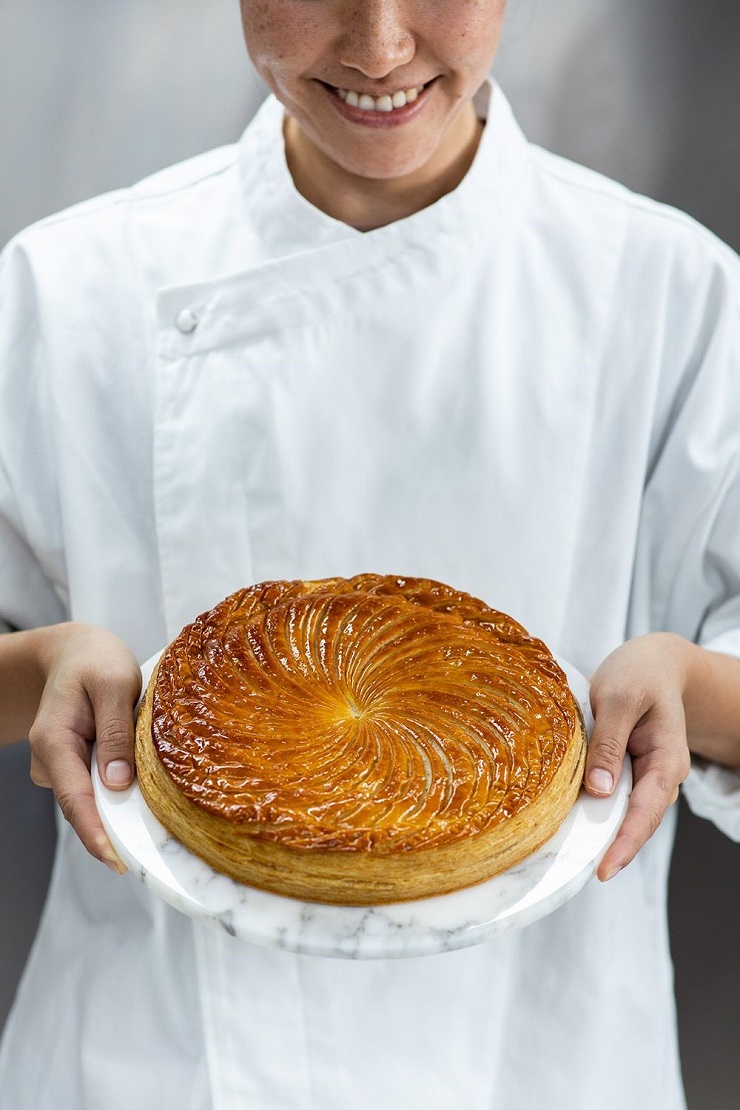 Run by Mandy Siu, the former pasty chef of Michelin-starred French restaurant L'Envol in St. Regis Hong Kong, Finessence Patisserie is revisiting the traditional galette with adding fresh vanilla beans and Tahiti Vanilla Grands Crus ® to the rich almond cream filling and a layer of hazelnut to add crunchiness and depth. The inverted puff pastry takes five days to make and incorporates a higher ratio of butter which results in a puffier and crispier outer crust.
HKD 428 + delivery charge
Serves 4 to 6 people (20 cm)
Order by DM on Instagram @finessencepatisserie
Grand Hyatt Hong Kong
Gifted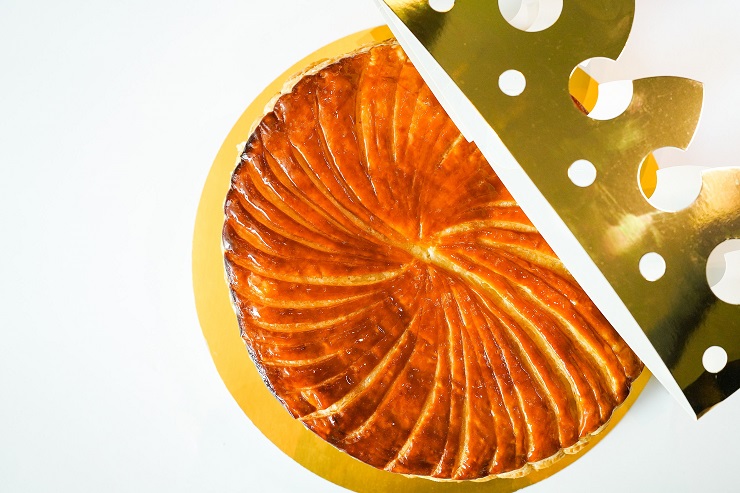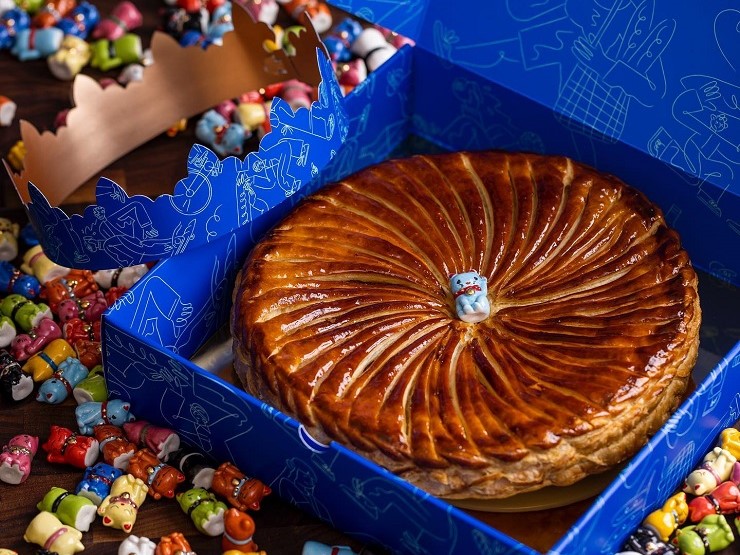 This year again, our favourite swiss baker in town – Gregoire Michaud, is offering a revisited version of the traditional Galette des Rois where vanilla pastry cream has been added to the almond paste to add some smoothness to an otherwise often dry pastry.

HKD 388
Serves 4 to 6 people (21 cm)
Order in store



Frenchie Toquee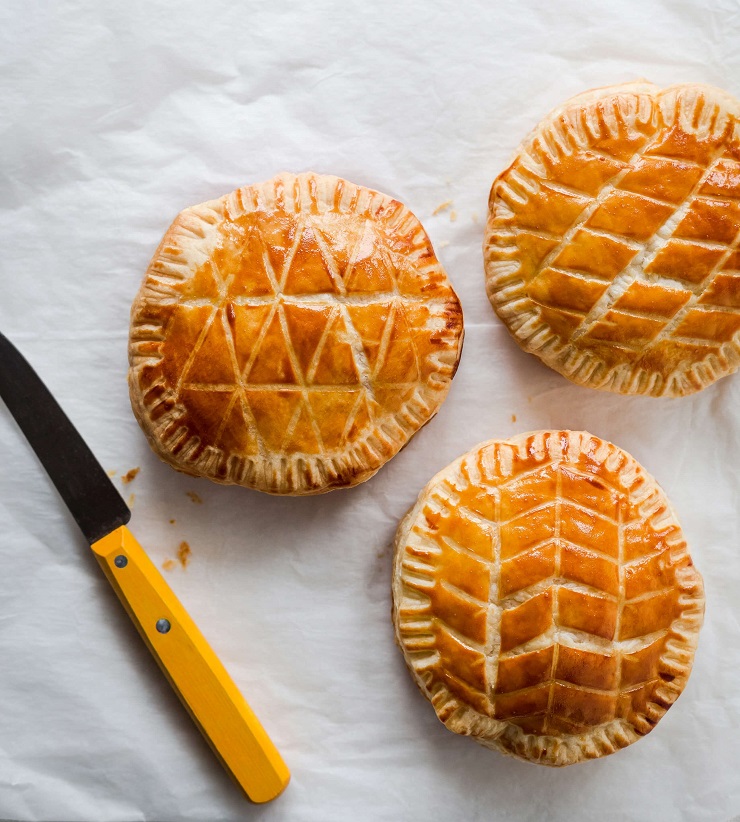 Since launching an online French Pastry shop in 2020, Pauline – a certified pastry chef, has been committed to bake the best of homemade French pastries and her traditional galette, baked with love and butter, makes no exception. You can also opt for a chocolate and hazelnuts version or for an organic apple, vanilla and rum one if you're not a fan of almond paste.
HKD 380 for the traditional almond galette and the chocolate and hazelnuts galette
HKD 410 for the organic apple, vanilla and rum galette
Serves 6 to 8 people
Individual galettes are also available – 6 pieces per order (same pricing as above)
Order online on https://www.frenchietoquee.com/
Rosewood Hong Kong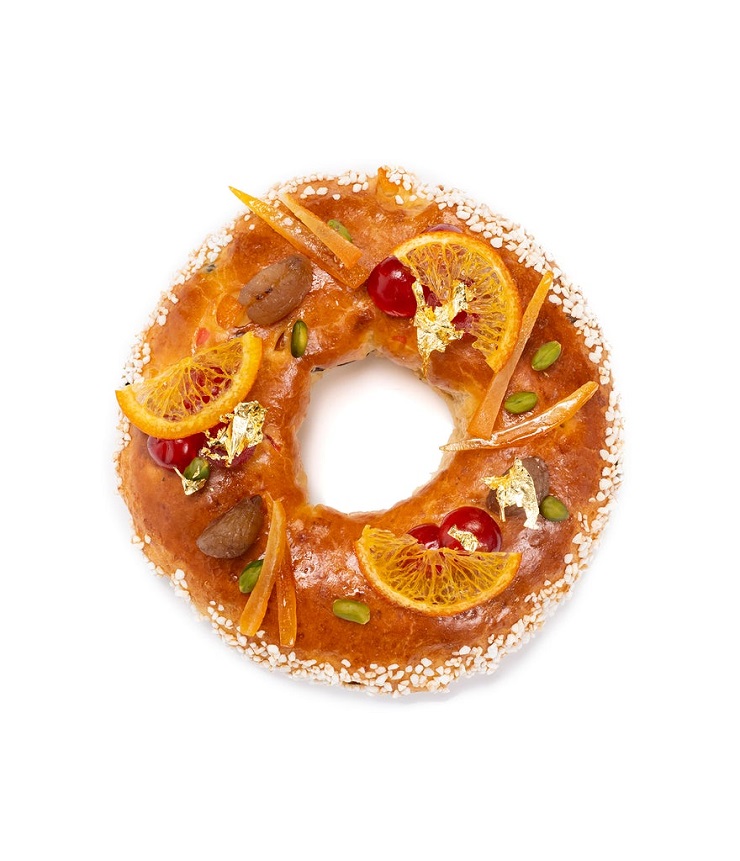 While Galette des Rois is the cake of choice in the north of France, people in the south usually eat Brioche King's Cake instead. Rosewood Hong Kong has decided to please everybody with offering both the northern puff pastry version filled with almond cream and the southern orange-blossom-flavoured brioche version with candied fruits. Too bad the trinket is displayed alongside the cake instead of being hidden in it, removing some the fun of eating a slice of King's Cake.
HKD 478 for the brioche
HKD 498 for the puff pastry king cake
Both cakes serves 4 to 6 people (20 cm)
Order from Rosewood Hong Kong online shop: https://www.rosewoodhkshop.com/collections/cakes
ÉCRITURE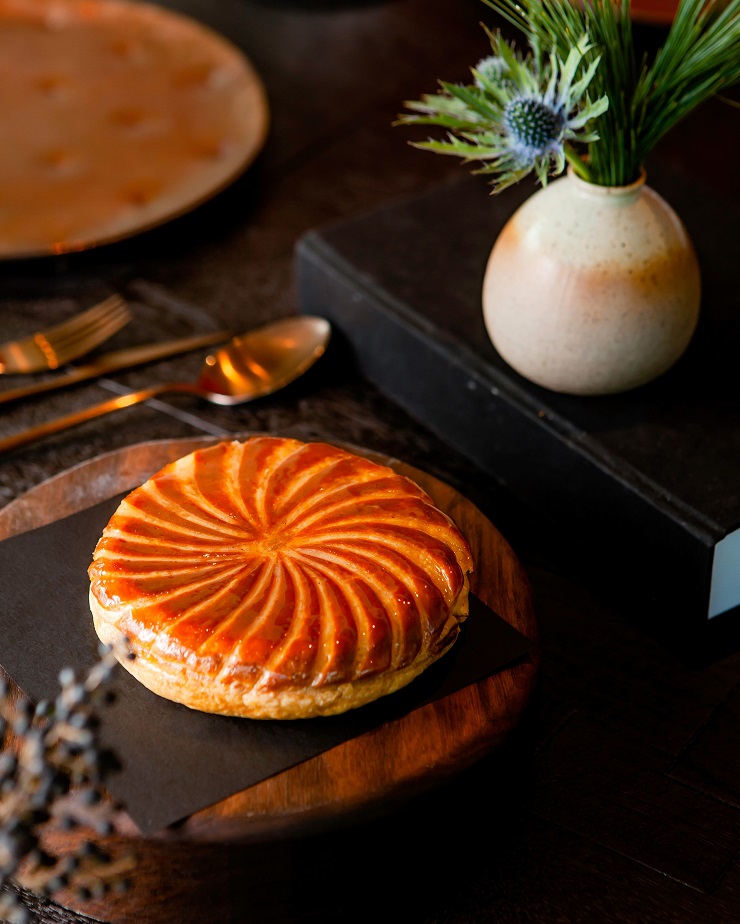 A Michelin-starred treat, ÉCRITURE's galette des rois by chef Maxime Gilbert and Patissier Cyrus Yan, is on the traditional side with delicious almond cream but we love the addition of rum and orange blossom essence.
HKD 288 – serves 1 to 3 people (12 cm)
HKD 588 – serves 4 to 6 people (15 cm)
HKD 888 – serves 8 to 10 people (18 cm)
Order online: https://le-comptoirs-private.myshopify.com/