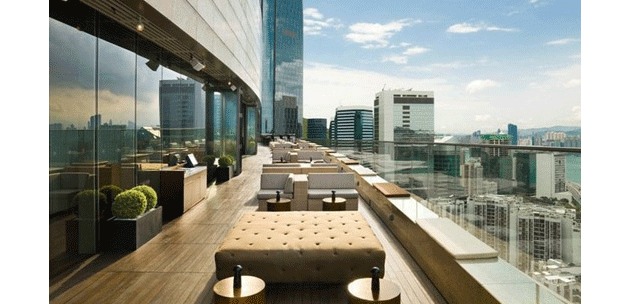 Let's take our custom and go in Quarrybay district.
On Friday nights, the city slowly comes to life, the night is balmy... That is the perfect day to climb on the top of the East Hotel, at the Sugar Bar. The place opened few months ago and is already a big hit.
It's better to be early to have a seat in the terrace and enjoy the Kowloon sunset. The cocktail menu is original and full of great cocktails. We loved the "Easter Summer Punch" Stolichnaya vodka-based, lemon, passion fruits, peach, mint and champagne served with "Flamenco dance" tapas. A little marvel!
The place crowds, the DJ cranks it up and the ambiance becomes more and more festive.
We would love to stay all night... On the deco side: a design architecture, refined lines. The floor is light up by flashy colours which gives a little bit of piquant to the place.
Sugar
32/F East, 29 TaikooShing Road, Islandeast, Hong Kong
+852 3968 3738
Open from Monday to Saturday from 5 pm to 2 am
Sunday from 1 pm to 5 pm
www.sugar-hongkong.com