by Aude Camus

There is no lack of Italian restaurants in Hong Kong and it can be hard for a new venue not to be just another Italian restaurant. Opened in August 2020, Aria succeeds in bringing a memorable experience to diners with a cuisine that respects tradition while embracing evolution.


Interior Design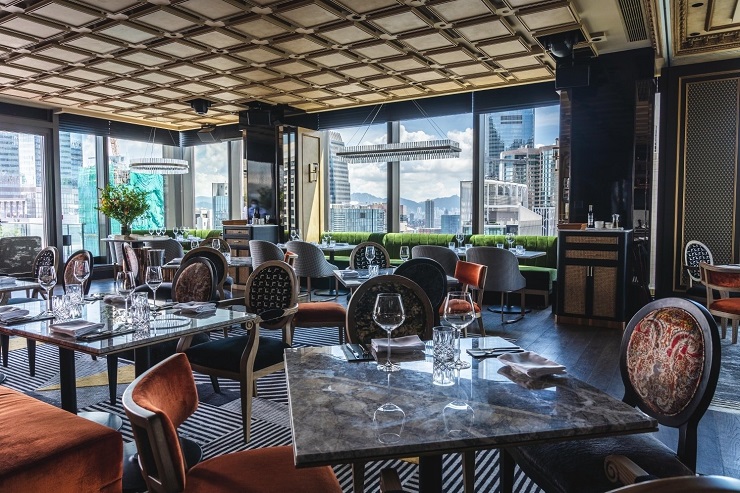 Located on the 24th floor of the California Tower, Aria boasts panoramic views of Central. Lit with natural light thanks to the floor-to-ceiling windows, the spacious space features an eclectic collection of furniture that creates a sense of home.


Chef

Formerly from 8 ½ Otto e Mezzo Bombana, Chef Andrea Zamboni brings 20+ years of career to the restaurant's kitchen including training experiences with some of the most famous Italian chefs such as Gualtiero Marchesi, considered to be the founder of modern Italian cuisine.


Food

Offering a contemporary take on authentic Italian cuisine, the menus at Aria features modern Italian dishes, largely inspired by the chef's fine dining training and global influences, alongside family-style classics elevate with high-quality seasonal ingredients.

With a passion for ingredients and seasonality, the chef has recently launched his daily Omakase menus (HKD 990 for five courses / HKD 1,490 for seven courses / HKD 1,990 for ten courses) featuring the freshest ingredients of the day and honouring sustainable practices.

A four-course set lunch menu (HKD 488) is available on weekdays alongside the à la carte menu available at both lunch and dinner.


Dishes to try from the à la carte menu: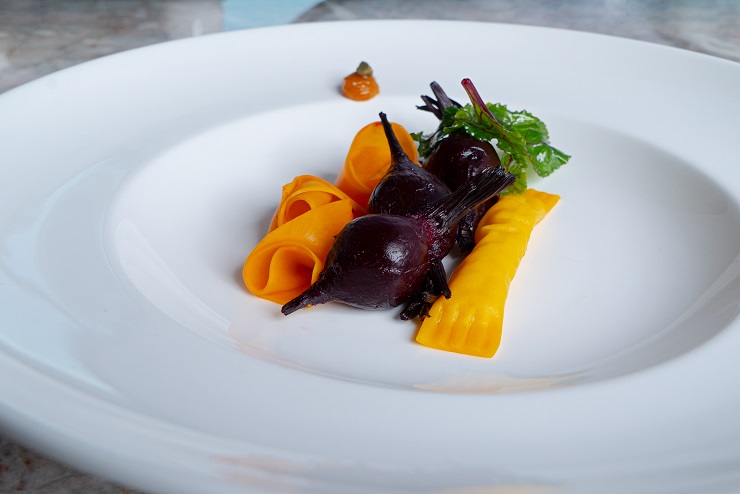 The Rosso Barbabietola (HKD 108), a red beetroot cooked under salt crust served with Japanese pumpkin in a broth of broiled yellow beetroot. This stunning, and refreshing, vegetable dish delighted the palate of the beetroot hater that I am.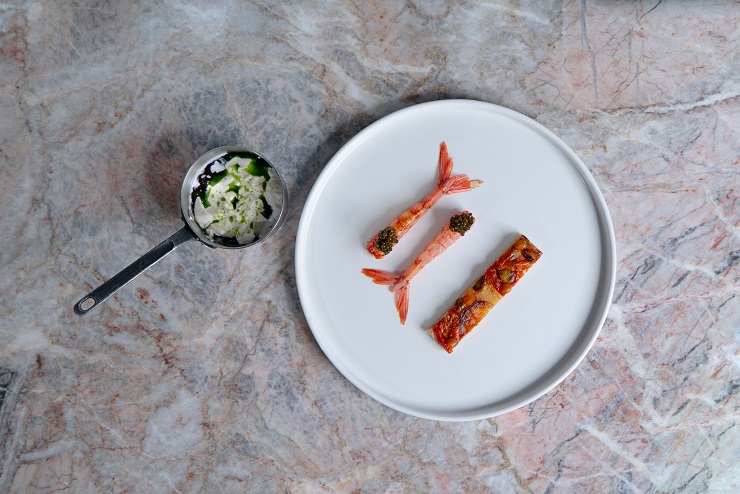 The Gamberi e Stracciatella e Levistico (HKD 208) with red prawn and fresh Stracciatella cheese from Apulia paired with a seasonal fruits and vegetables tatin tart. Another very refreshing starter where the sweetness of the prawn is perfectly balanced by the fresh creaminess of the Stracciatella while the tatin tart brings some crunchiness and texture.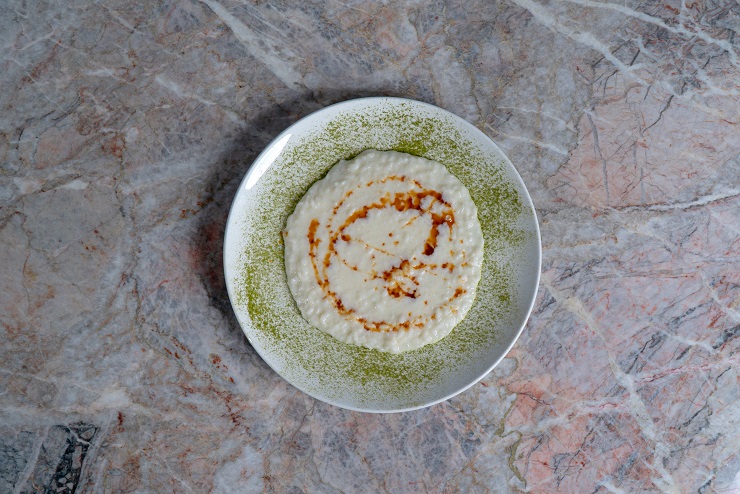 The Spring Onion Risotto (HKD 248), a showstopper which perfectly showcases the chef's technique and ethos. The green part of the spring onion is dressed with vinegar and then dehydrated to create sour and floral notes, the central part of the onion is juiced raw and the bulb is cooked, juiced and reduced into molasse. The risotto is then cooked with the raw onion juice, served on top of the dehydrated onion green and topped with the sweet onion molasse. It's probably the best risotto I've ever had.
Aria
24/F, California Tower, 30-32 D'Aguilar Street - Central

This write-up is based on a complimentary media tasting hosted by Aria. No money has been paid for publishing this review which is entirely based on the genuine opinion of its author.