by Aude Camus

Ok, I know the current atmosphere is quite gloomy and the vibes is down but you wanna know what's not down? My appetite! Isn't good food the perfect pick-me-up and the ultimate refuge when nothing else seems to go the way it's supposed to go? So, cheer up guys, masks on and I'm taking you out for dinner!

Let's start with a Star Ferry ride. It will give us an opportunity to have a look at the beautiful Hong Kong's skyline and remember how much we love this city despite all what's happening at the moment. Plus, it will take us exactly to where we are heading too, Ocean Center in Harbour City. I've booked us a table at Amelia, the brand-new address of Argentinian Chef Paulo Airaudo whose Amelia restaurant in San Sebastian (Spain) has already been awarded with a Michelin Star.

Occupying an ample harbourfront space boasting 130 seats, Amelia offers a few outside tables which I guess will be very popular once that gloomy weather stops and a huge contemporary dining room which may appear as slightly impersonal.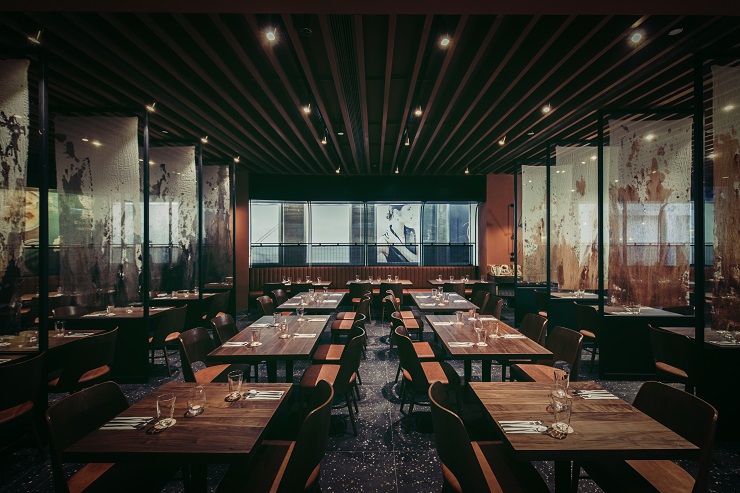 But hey, let's have a look at that menu, shall we?

In pure Spanish tapas style, the menu has been designed for sharing. Which I love because I always feel like it gives me an opportunity to try more dishes.

Kicking the feast off with some bread. But not just any bread, the Home Made Bread served (drum rolls) with Bone Marrow (HK 148).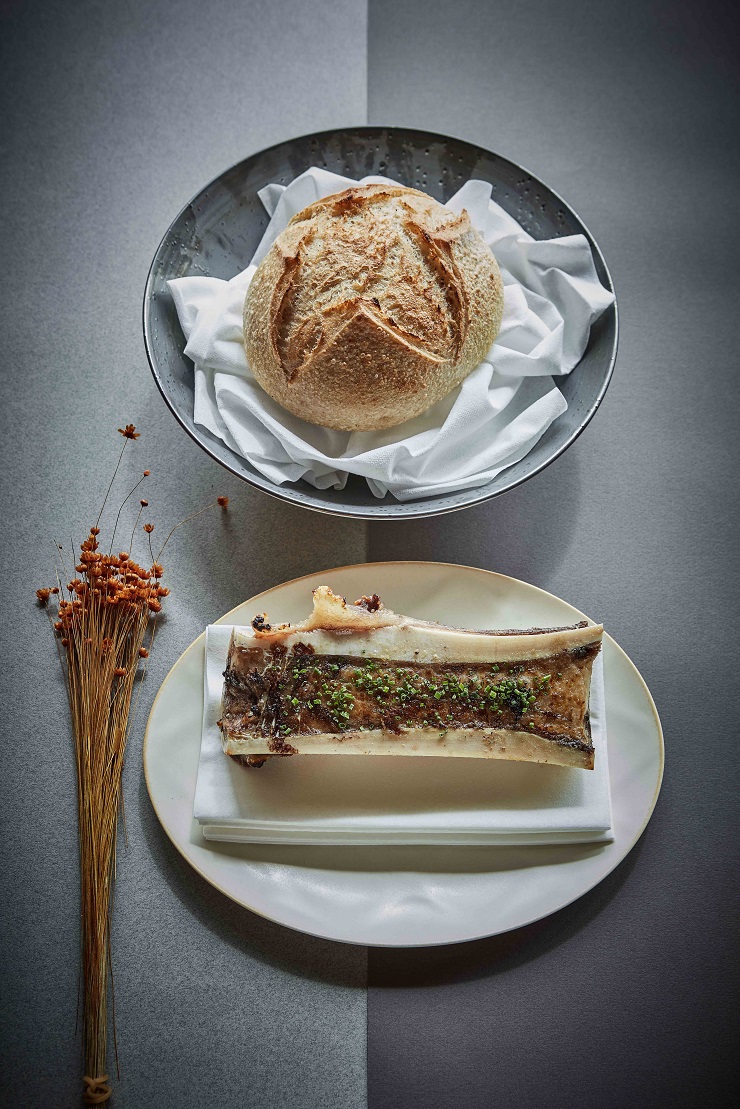 I mean, can anything go wrong when you have Bone Marrow on your table? And this one is perfectly meaty and juicy. So yummy! The only thing is, I am very fussy when it comes to bread (I'm French after all) and wasn't exactly impressed by the homemade bread.

What about the starters? Yummy, yummy and yummy again! I absolutely loved the Razor Clams in Chorizo Vinaigrette (HKD 188).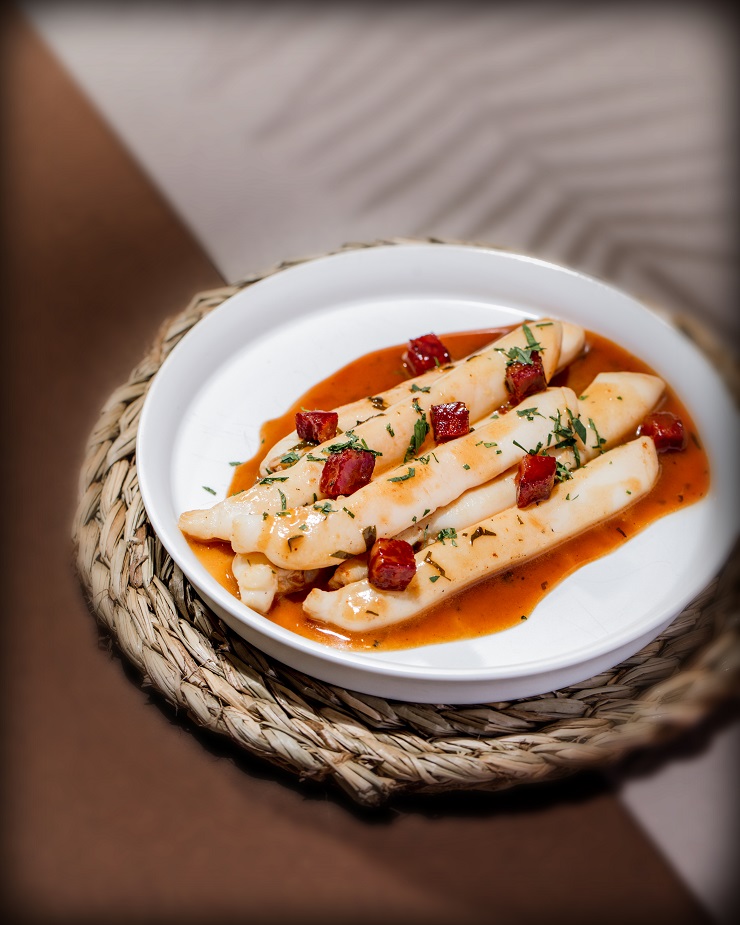 Texture of the clams was perfect and the chorizo vinaigrette highly addictive. I obviously had to mop it up till the last drop. And that Beef & Oyster Tartare (HKD 188) …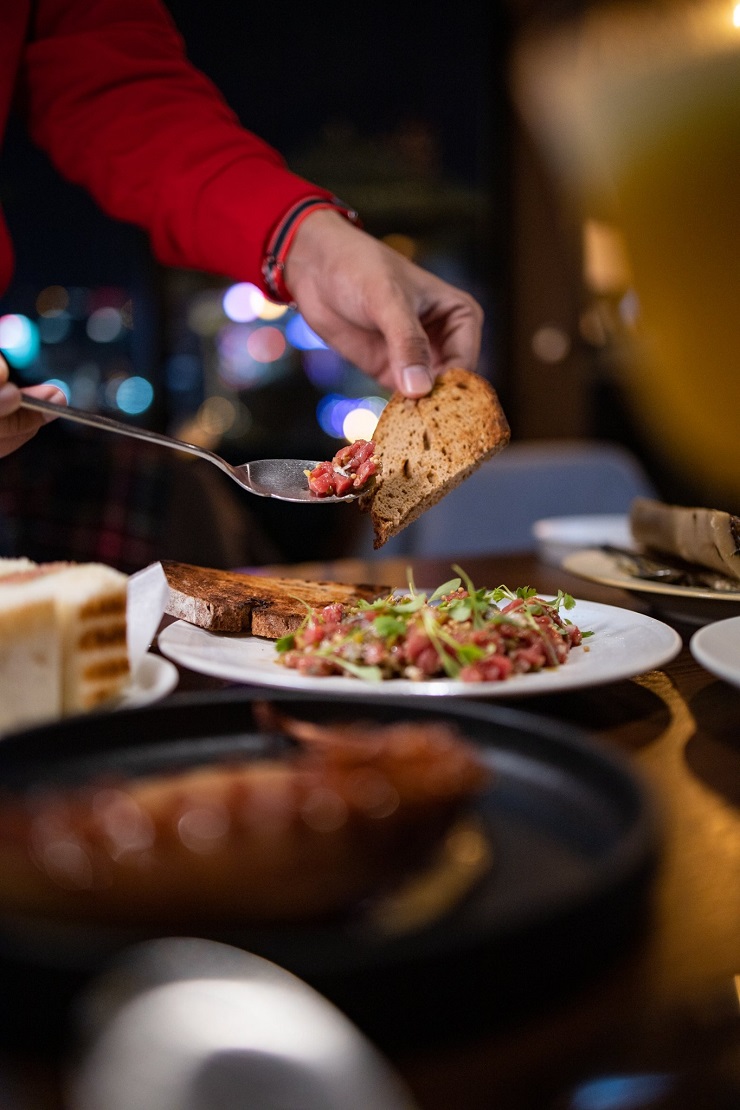 I had heard many good reviews about that one before and let's just say it lived up to my expectations. And just like with bread, I'm very fussy about my steak tartare. You can take the girl out of France but you can't take the France out of the girl.

After such a yummy start, am definitely in the mood for more food. Waiting for it while enjoying one of their non-alcoholic signature mocktails El Verde (HKD 70) featuring Seedlip Spice 94 (for those who don't know Seedlip yet, it's the world's first distilled non-alcoholic spirit), basil, apple, lime juice, honey and apple cordial. Being pleasantly surprised about this very balanced drink as I usually don't like mocktails (so why would she order one would you say? Well, I'm pregnant so can't unfortunately enjoy a glass of wine like I would normally do) which I most often find too sweet.

Oh, and here comes our main. We've opted from something from the sea – the Fresh Homemade Pasta with Fresh Lobster (HKD 328) – and something from the land – the New Zeland free range chicken with Jerusalem artichoke and apple (HKD 238). Both were great choices!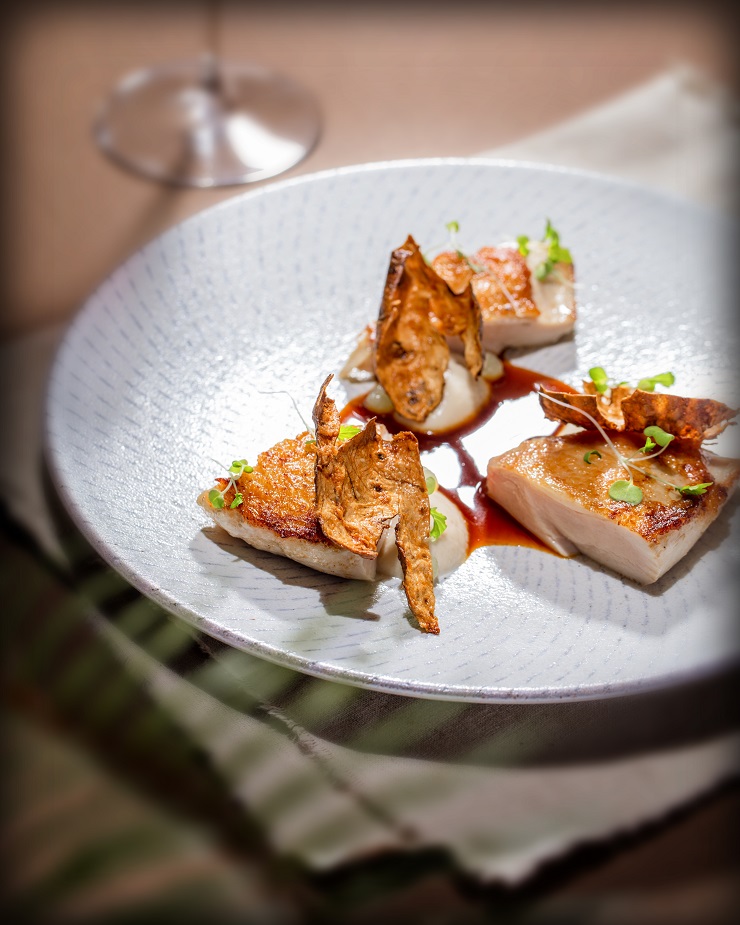 The homemade pasta are yummy and have a fresh strong taste of fresh lobster and the chicken is just perfectly tender while the little artichoke and apple puree is quite pornfood. Again, I can tell you the plates were pretty clean when sent back to the kitchen as we were very committed not to leave a single crumb of yumminess in them.

Did we save room for dessert? My answer is simple; there's always room for dessert. So, bring on the Genovese Cake with Yogurt and Strawberry (HKD 88) please, I'm ready for it.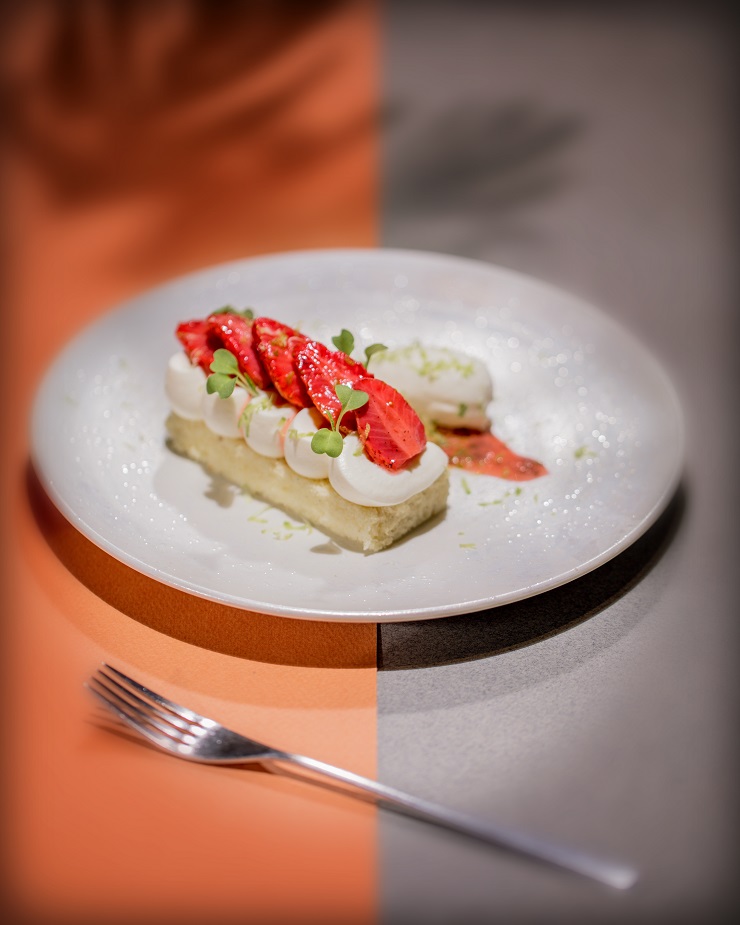 Refreshing and not too heavy, that was the perfect way to end the meal.
Well well well, what do you say? I say it was definitely worth going out!
Amelia
Shop OTG63, G/F, Ocean Terminal, Harbour City – TST

This write-up is based on a complimentary dinner hosted by Amelia. No money has been paid by Amelia for publishing this article.