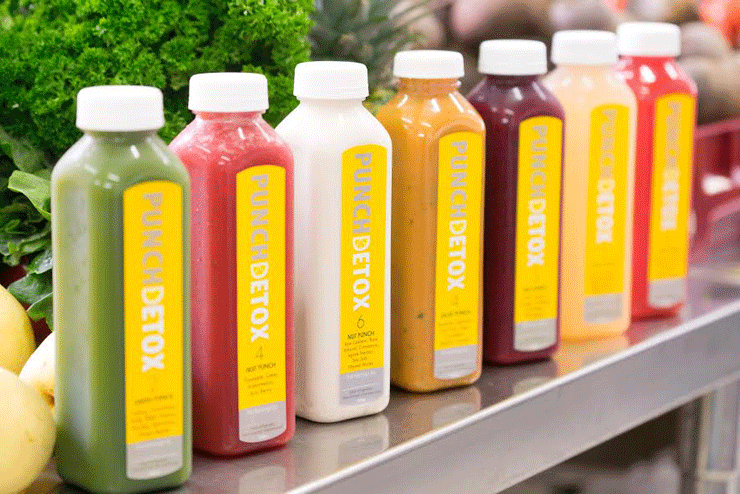 By Aude
We have been talking about Juice Cleanse around here before. I've been practicing (yes, I like to see it as a practice) few times already but always been chicken feet staying in my comfort zone and never doing more than 1 day. It was about time to go to the next level – this time, 3 days it is gonna be!
Got my 3 days cleanse from Punch Detox delivered on a Monday evening and getting all ready to start the next day. Received a "Punch's coming tomorrow" email full of handful tips such as what to do tonight before starting the cleanse tomorrow, which healthy food to stock in case of weaknesses … Love it! Brilliant idea! It just put me in a "I am gonna do this and I am gonna love it" kinda mood.
Why did I choose Punch Detox?
Loved the name, first! Then, because it was the first cold pressed juice detox company to establish in HK and Asia, in 2010, but also because cleanse programs are designed by Michelin trained chef and nutrition degree holders and you know me, taste matters!
Day 1 went pretty well. Done that before. As usual, my fav are the green juices. The 5
th
juice is very nice, a gazpacho that almost gives you the sensation of eating something solid. Great idea. And here comes the
you can do it/don't give up email
of the day. This one gives you great tips on how to minimize the detox symptoms if any and reminds you of all the great benefits of cleansing to keep you going. Again, great idea!
Day 2, here I go, out of my comfort zone. Still feeling pretty awesome. I had a yoga class and a great sleep last night. Juices are the same as in day 1 but no feeling of being bored. Just excited to make it work. And again a nice email. Really like the tone of those, very friendly.
If you are not feeling great and you feel you are gonna be weak that's ok
kinda tone. No guilt at all, just tips to help you go through the cleanse if you are struggling. And congratulations if you are doing great.
Day 3. Still going pretty well. Quite surprised actually. Maybe having done cleansing before and knowing what to expect is helping me go through this one pretty easily. And again, a very useful email explaining how to break the cleanse. "Do not go to a buffet, or eat a 12 oz steak or dive into a 12 courses sushi meal. NOT good – you will get a stomachache". This one is really great, telling you which things to re-introduce on what timing.
You are going to find it boring but things went very smoothly for me. No particular symptoms. But really the great plus of the Punch Detox Cleanse are the emails. First time I get such a follow up during a cleanse and loved it. Almost felt like having a personal coach. Very encouraging and motivating I think. Good jobs guys because this cleanse really gave me some punch!
http://www.punchdetox.com/
3 day cleanse level 2 : HKD 1,680