by Aude Camus


#1
Chanel launches online pop-up store for beauty products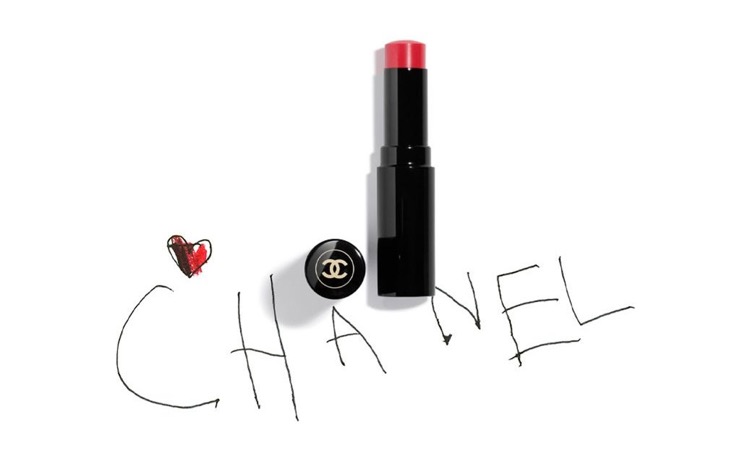 Calling all the beauty addicts in town, Chanel just launched its Hong Kong
online beauty pop-up store
stocking fragrances, makeup and skincare. Make sure to visit the pop-up regularly as it will feature new product launches and limited online exclusive on a regular basis and will stay live until the end of this year.
Our first purchase on this online pop-up? The online exclusive
Duo Bronze et Lumière
, a dual-faced powder composed of a matte bronzer and an iridescent highlighter to give you that "I'm just back from a holiday under the sun" (if only!) sunkissed glow.
Chanel Hong Kong online pop-up
#2
Sipfree delivers premium low and non-alcoholic draft beers, wines and spirits straight to your door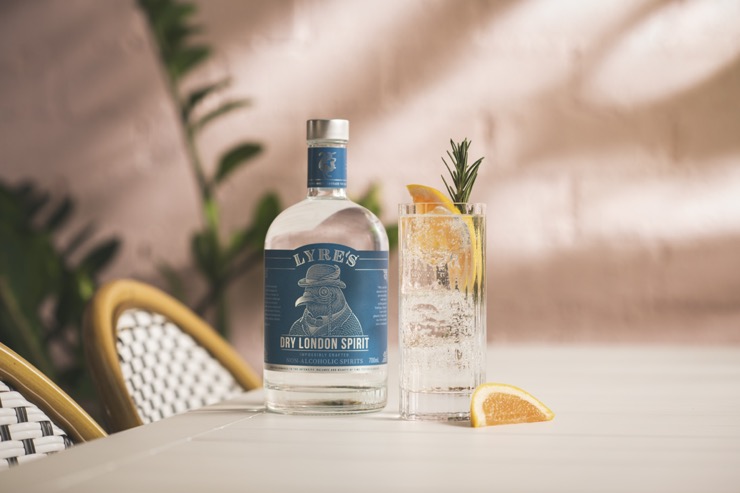 Have you noticed that non-alcoholic and low-alcoholic drinks are becoming more and more popular? Gone are the times when not drinking alcohol (for whatever reason) meant your only option was to go for a coke. And I'm pretty happy about it given that I am currently pregnant and love the idea of being able to enjoy a premium drink with my friends even though I have to stay away from the wine (which is not easy for a foodie like me, am telling you). Having the option to enjoy a premium non-alcoholic craft beer when everyone else is enjoying regular draft beers has definitely made it easier for me to navigate the past few months without feeling (too much) frustration.
I find my non-alcoholic drinks on
Sipfree,
a non-alcoholic drink online distributor offering a nice range of non-alcoholic craft beers ranging from Stout to IPA, Sour and Pale Ale but also an exciting range of non-alcoholic spirits if you fancy a cocktail. I mean, non-alcoholic amaretto? Yes, please!
Hong Kong Madame Exclusive: enjoy 5% off Sipfree entire range of non-alcoholic drinks with code SIPHKM (valid until June 30, 2020)
Sipfree
#3
BAM&Co makes snacking healthy with organic and additive-free snacks and granola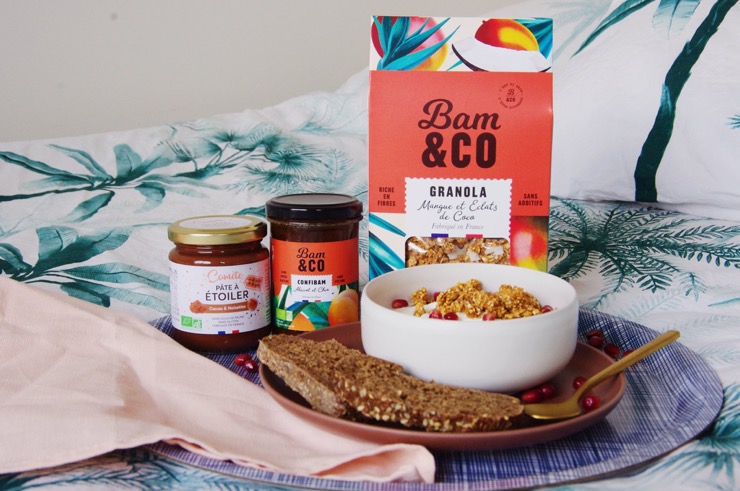 Who else out there is a granola lover? I'm seriously snacking on granola all day long. Always have a box of it in my office drawer in case I need a mid-arvo pick-me-up. The only thing is, many granolas are saturated with added sugar so am always on the lookout for healthy options available on the market. My latest find? The 100% natural, organic, made in France, additive- and conservative-free granolas and snacks from
BAM&Co
. And did I mention they are yummy? Not to mention their packaging is beautiful and I can never resist a good marketing.
Hong Kong Madame loves
: the
Oregano and Rosemary Salty Granola
(
HKD 75
), a perfect treat for happy hour and definitely healthier than those traditional crisps and aperitif biscuits I would usually go for (have to confess a bad addiction to potato chips) and the (gluten free and vegan)
Chocolate Hazelnut Biscuits
(
HKD 54
), yummy crunchy little squares with chocolate chips and slivered hazelnut. I just love those little biscuits with a glass of milk, it's both very regressive and super addictive.
BAM&Co products are available online on MyMarket
#4
kapok opens "the comfort project" pop-up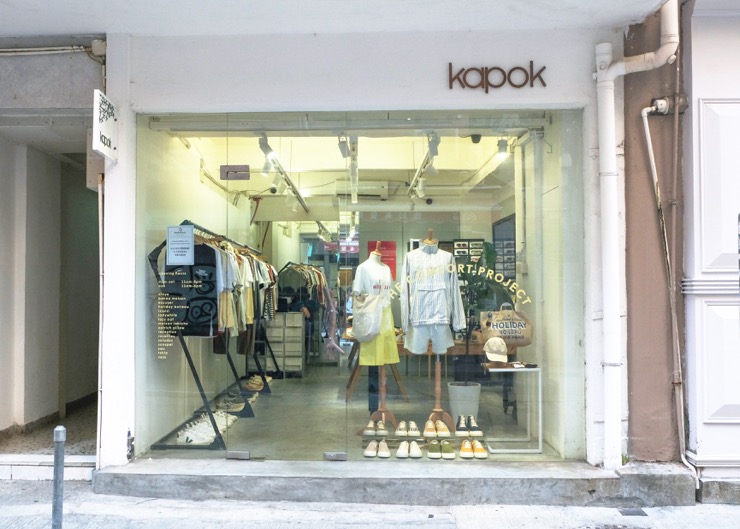 kapok
is without any doubt my favourite concept-store in town and I just love their latest pop-up project: "the comfort project". In times of stress and uncertainty, comfort is definitely needed. Comfort could be the softness of a fine cotton t-shirt, the snug feeling of new socks or simply the right ambience to unplug and chillax. As usual, their brand selection for this project is perfect and I got my eyes on a few pieces already. On my wishlist: a pair of espadrilles from Soludos and a soft cotton embroidered t-shirt from Maison Labiche.
5 st. francis yard – Wan Chai
Monday to Friday 12-8pm; Saturday 11am-8pm; Sunday 11am-6pm
REDISCOVER OUR INTERVIEW OF ARNAULT, FOUNDER OF KAPOK
#5
Explore French writer Victor Segalen's poetry work with French artist Caroline Bouquet "Stèles" exhibition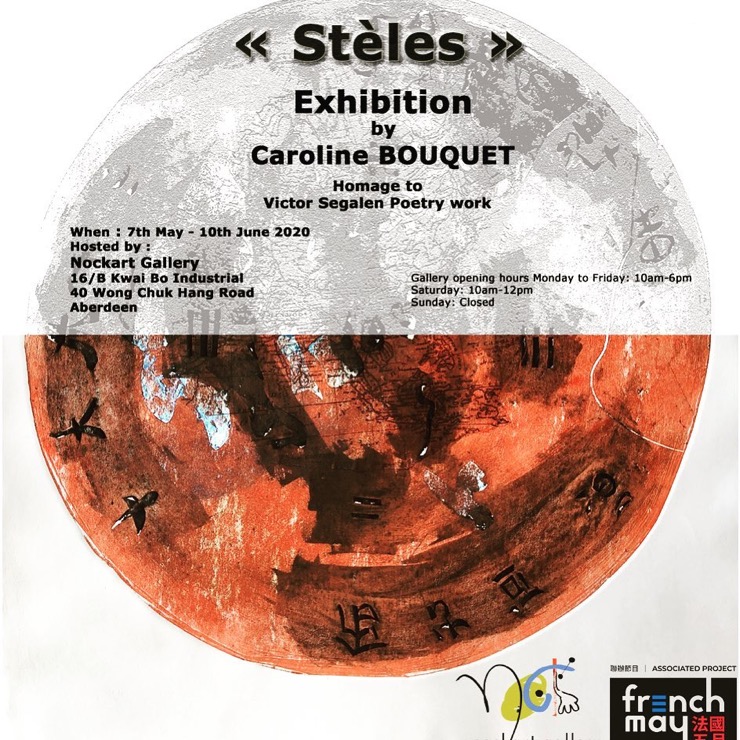 Segalen … does this name seem familiar to you? It's actually the name of Hong Kong's French International School, named after French writer Victor Segalen. A world-wanderer who travelled extensively throughout Polynesia and China, Victor Segalen wrote novels, essays, plays and collections of poetry based on those travels. French artist Caroline Bouquet has decided to pay tribute to this world's explorer and translate his poems based on his exploration of China and Asia into collage and elegant visual artworks. A great opportunity to explore the world through the eyes of two French artists sharing a common passion for Asia and travel.

"Stèles" by Caroline Bouquet
From May 7 until June 10, 2020
Nockart Gallery, 16B Kwai Bo Industrial, 40 Wong Chuk Hang Road – Aberdeen