by Aude Camus
#1
Anthea Cooper
introduces Floral Escape, her first jewelry collection made with semi-precious stones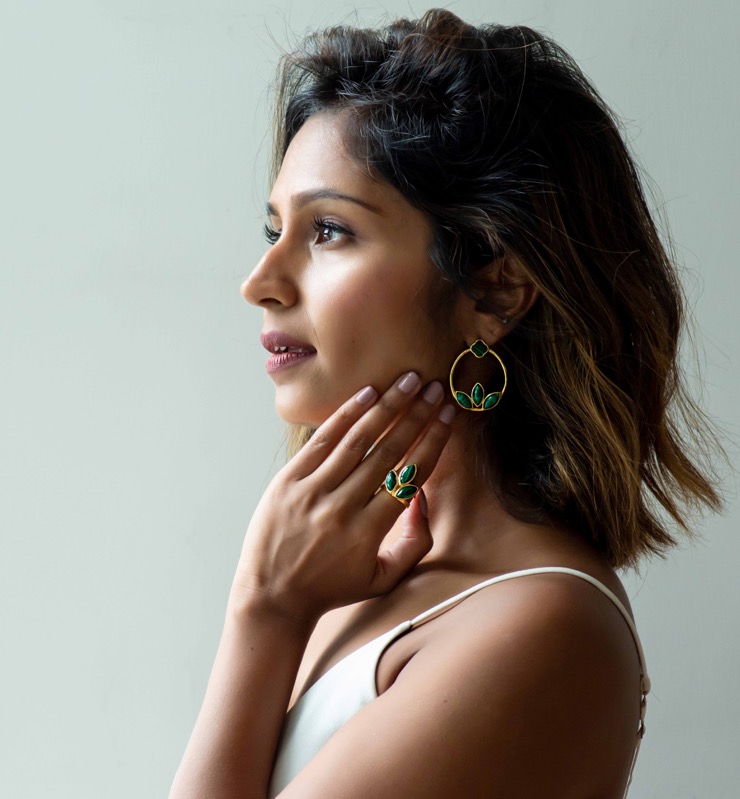 I love jewelry because it gives you endless opportunities to accessorize your look: I mix and match (designers, shapes, colors …), I stack, I play with it. And I'm obviously always looking for new pieces to add to my collection. Doesn't have to be expensive ones, I also often crush on designer pieces. My latest crush?
Floral Escape
, Anthea Cooper's first collection inspired by the mosaics of India and featuring semi-precious stones chosen for their marble effect and patterns.
Hong Kong Madame loves
: the hoop earrings in 18K Gold with Malachite. Aren't gold and vibrant green semi-precious stones a perfect combo to compliment a summer tan?
HKD 1,020
Available online
#2
Ava Bracelet
helps you better understand your health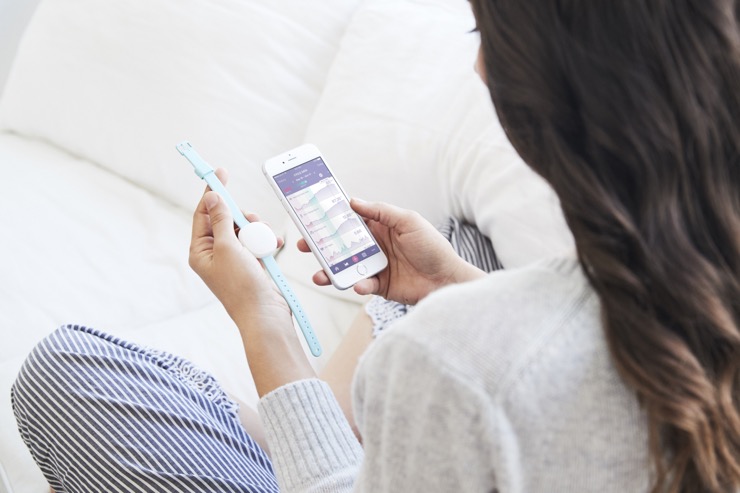 Don't you sometimes feel like your hormones are driving you crazy? Wouldn't you like to be able to monitor your hormonal cycle to anticipate changes in your mood, energy level, water retention level …?
Ava Bracelet
is a cycle-tracking sensor bracelet allowing you to follow your cycle and therefore anticipate those changes in order to adjust your diet, your self-care routines, your activities and better take care of your body.
Oh and if you are looking to get pregnant, Ava Bracelet is also a great fertility tracker helping you detect the 5-day fertile window during which you are most likely to get pregnant. Great fertility tracker… says who? The 20,000+ women helped by this wearable technology since 2016.
Hong Kong Madame loves
: Ava Bracelet is to be worn at night which is perfect if you are just like me and don't really like to wear those kind of tracking devices during the day (because let's be honest, they are useful yes but not really fashionable)
HKD 2,388
Available online
#3
Pirata Group
celebrates summer with a yummy passport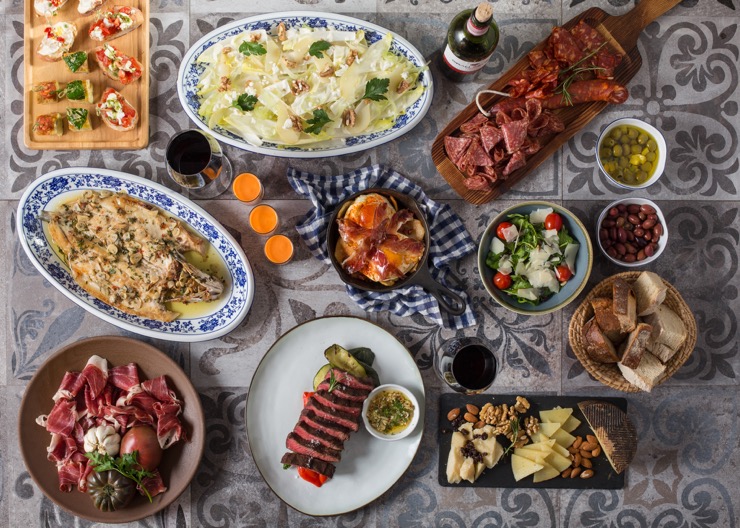 We loved Pirata's Summer Passport last summer and are excited for it to be back this summer. Summer is definitely something we feel like celebrating and yummy celebrations are the best ones if you ask us. The summer passport? Basically, a passport offering you special gifts and treats at Pirata's venues around Hong Kong. Visit a Pirata Group's restaurant and ask for your passport in order to be gifted with:
An HKD 250 voucher for any total bill of HKD 500 minimum at Pirata, The Optimist, Madame Ching, TokyoLima, MEATS and Chaiwala
An HKD 100 voucher for any total bill of HKD 300 minimum at any Pici outlet in town
A drink on the house at Hugger Mugger after 10.30 pm
A free brunch for 2 (valid until August 31) after dining at any 5 restaurants of the group
Pack your stuffs, let's embark on a yummy journey across the 852!
Running from July 1 until July 31
#4
Pret
whips up a technicolor feast for summer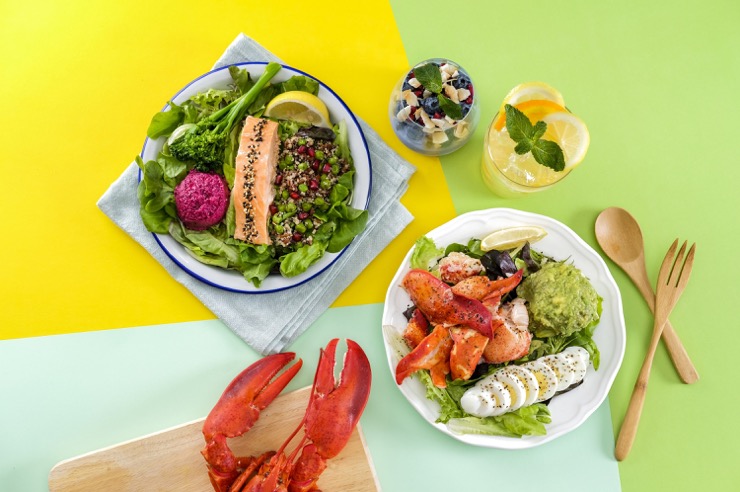 My days are pretty full, I'm always running from a meeting to an event and very rarely have time to seat and enjoy a proper meal at lunch time. I'm more the grabbing a quick bite style. Yet, trying to grab a healthy one whenever I can and Pret offers perfect options this summer ranging from a
Scottish Roasted Salmon & Smashed Beets Salad
(
HKD 66
) to a
Smashed Avocado Vegan Salad Box
(
HKD 62
) featuring a quinoa mix with pomegranate seeds, peas, sweet potatoes and smashed avocado but also a vegetarian
Coronation Falafel
(
HKD 27
) sandwich or a vegan
Bang Bang Veggie
(
HKD 44
) wrap with avocado, broccolini, coriander, pickled carrot and sesame dressing.
Hong Kong Madame loves
: the
Blue Goodness Yogurt Bowl
(
HKD 32
), a Greek-style yogurt with nutritious spirulina (antioxidant and anti-inflammatory), pomegranate seeds, blueberries and roasted coconut flakes. Don't be afraid by its blue color (spirulina brings the blue to this pot), it's yummy on top of being healthy and super nutritious.
#5
Opera Gallery
presents "André Brasilier in Hong Kong"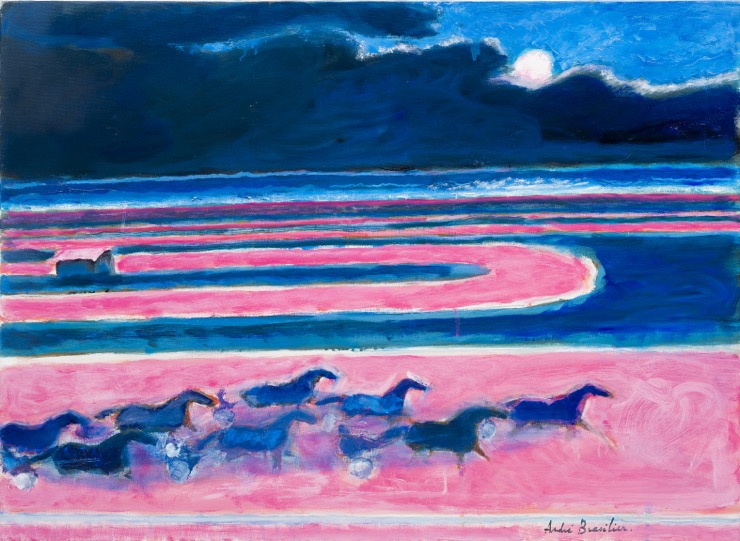 Celebrated French painter André Brasilier is celebrating his 90thbirthday this year and Opera Gallery is offering him a vibrant homage with solo exhibition "André Brasilier in Hong Kong". This exhibition documents the artist momentous career including paintings spanning from the years 1958 to 2018 but also 21 pieces created last year and never shown before. We are loving the immersion into the artist's universe, a romantic and quite abstract universe made of motifs such as horses, music and love.

Entrance is free of charge
Opera Gallery, W Place, 52 Wyndham Street – Central
Until July 28