by Aude Camus

by alphabetical order


agnès b. CAFÉ
A chocolate obsession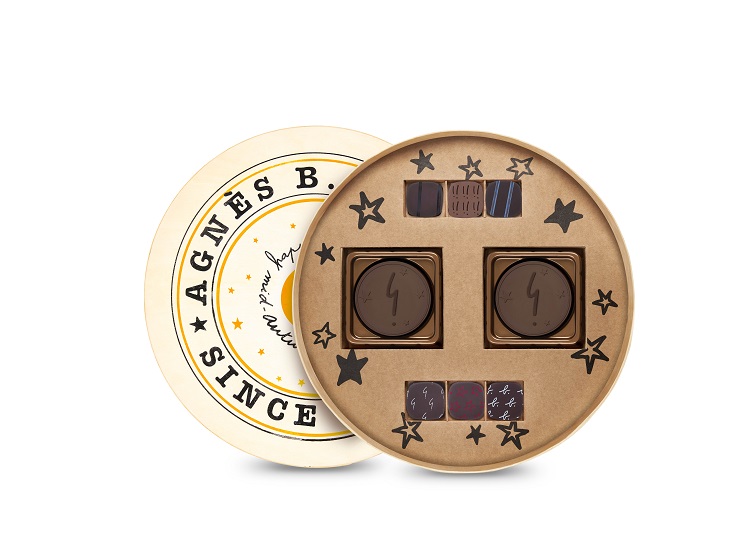 agnès b. CAFÉ has created a series of mooncakes boxes inspired by a French camembert box available in a variety of combinations of 2-piece, 4-piece and 6-piece of assorted flavours mooncakes. Chocolate lovers will obviously go for
the Chocolate Obsession Mooncake Gift Box
(
HKD 320
) featuring a Yuzu Dark Chocolate Mooncake, a Pistachio Dark Chocolate Mooncake and 6 Bonbon Chocolates.
Shop online
Arome Bakery
A matcha dream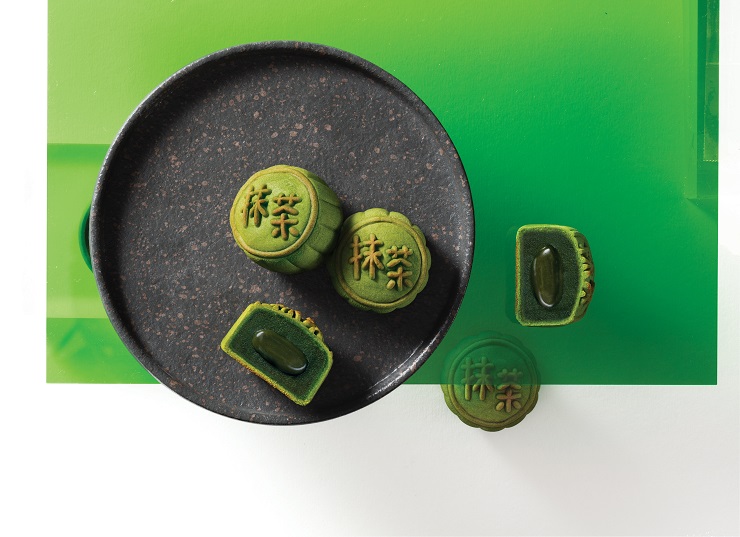 One of Arome Bakery's best sellers, the
Lava Matcha Mooncake
is created with 100% handpicked Kyoto Uji Matcha and offers a vibrant twist on the traditional mid-Autumn treat.
HKD 185 for a box of 6 until Sept 24 (then HKD 295)
Available in stores and
online
Dang Weng Li
A tea party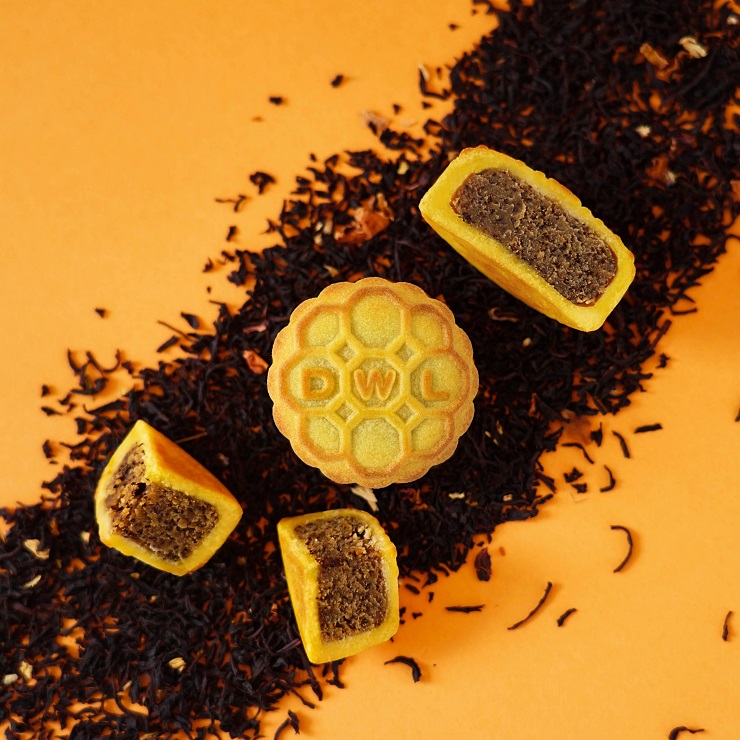 Dang Weng Li by Dominique Ansel debuts its first Mid-Autumn delicacy by presenting the
Chef Bunny Mooncake Gift Box
(
HKD 498
) which includes 4 riche and creamy Earl Grey Custard mooncakes and a Yuzu Cookie mix to make your own yuzu cookies.
Order
online
for in-store pick-up
Feather & Bone
A savoury treat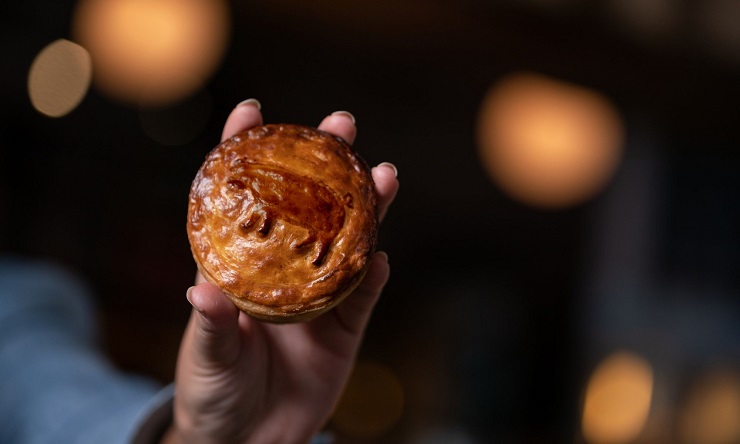 Forget the traditional egg custard, Feather & Bone is shaking things up with a bacon and pork filling spiced with nutmeg, sage, thyme and garlic.
HKD 178 for a box of 2
Shop online
Fortnum & Mason
A royal affair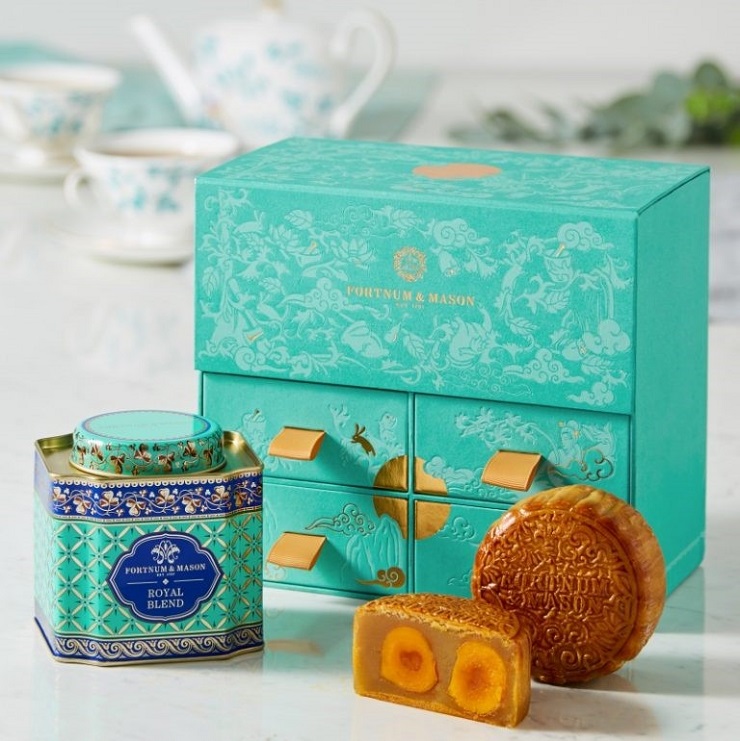 This year, Fortnum's lotus seed mooncakes are infused with the brand's signature Royal Blend (first blended for King Edward in 1902) and come in the most beautiful box inspired by a Victorian tea caddy.

HKD 688 for a box of 4


La Maison du Chocolat
A chocolate lover dream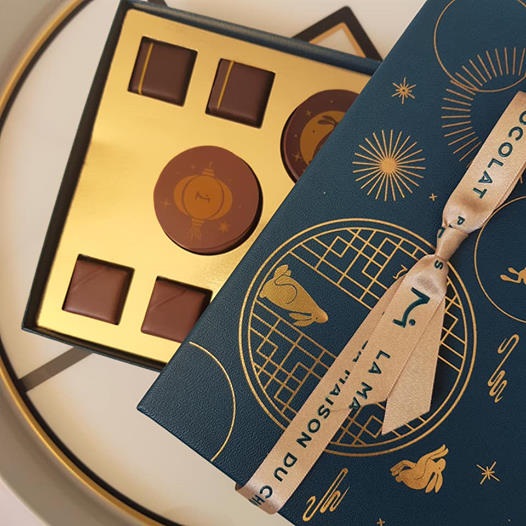 La Maison du Chocolat celebrates Mid-Autumn festival with a
Moonchocolate Gift Box
(
HKD 550
) featuring a mouth-watering mix of Crispy Moon (milk chocolate, almond and hazelnut praliné with puffed rice), Citrus Moon (dark chocolate ganache with kumquat and kalamansi), Exotic Moon (dark chocolate ganache bouchée with mango, passion fruit and vanilla) and Full Moon (milk chocolate praliné bouchée with mendiant nuts and candied fruit) chocolates.
Available in stores and
online
Maxim's Cake
A fruity mix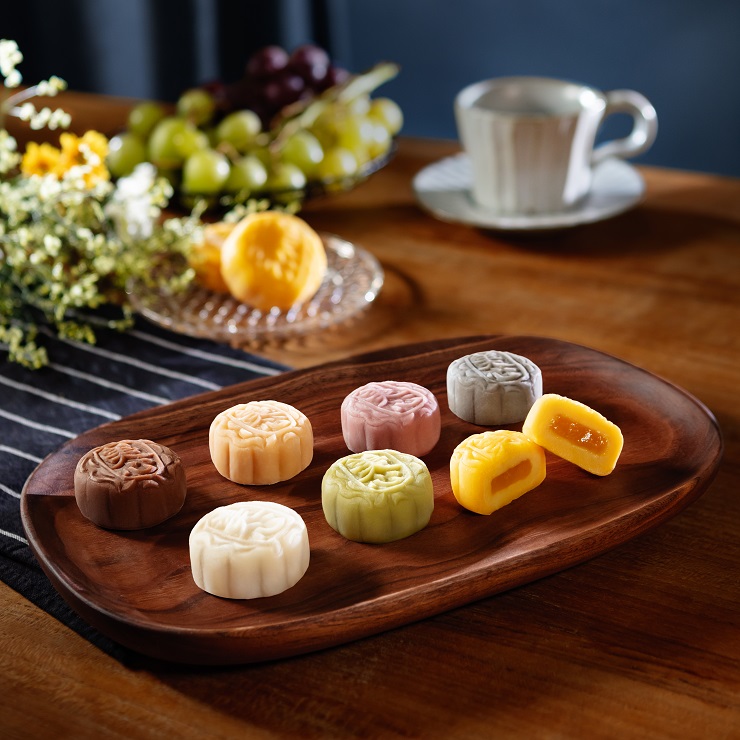 This year HKMX's Snowy Polar Lights Gift Box (HKD 188 until Sept 24 then HKD 294) offers a zesty mix of bitesize delicacies featuring 16 delectable flavours including: Mango Chestnut, Red Bean Iced Drink, Iced Lemon Coke Flavour, Peach, Premium Green Bean Paste, Green Tea & Red Bean, Cookies & Cream, Peanut Butter & Sesame, Mango, Blueberry Duo, Chocolate with Macadamia Nuts, Strawberry, Mango with Pomelo Dessert, Double Chocolate, Sesame with Macadamia Nuts, Pink Guava & Apricot!

Available in stores


Rosewood Hong Kong
Tradition with a touch of chocolate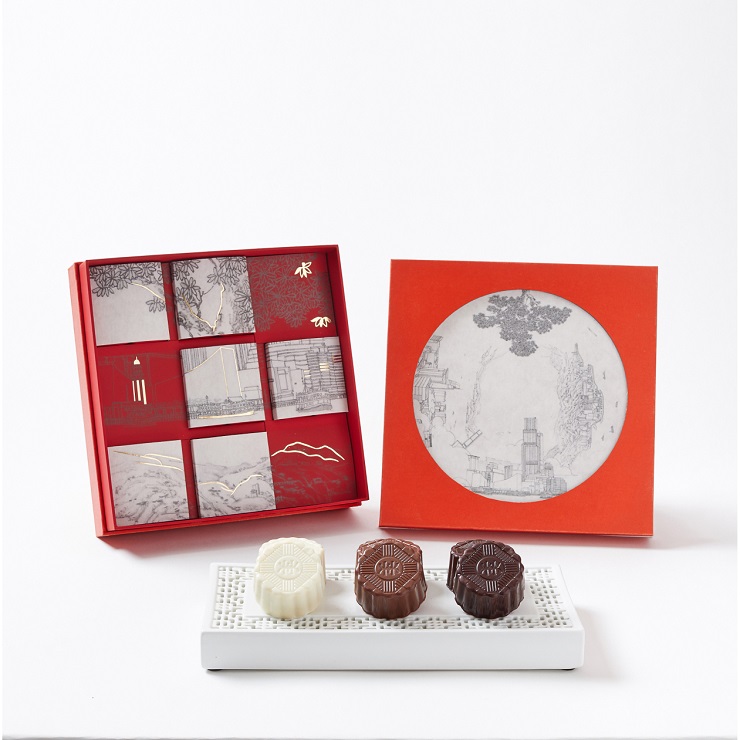 Striking a contemporary note, the
Mini Chocolate Mooncakes Box
(
HKD 438 for a box of 6
) by Holger Deh stars the pastry chef's own proprietary blend of fine chocolate. An ideal balance of silky and sweet, with just a hint of bitterness, those sesame, coconut and jasmine flavoured chocolate mooncakes are a treat that no chocolate lover can resist.
Cherry on the mooncake, for every box of mooncakes sold (in shop or online), Rosewood Hong Kong will donate a lunchbox to Impact HK, a charity that provides help to the homeless and less fortunate in Hong Kong.
Available at Butterfly Patisserie (Rosewood Hong Kong) or
online
.
Royal Caviar Club
The most luxurious treat of all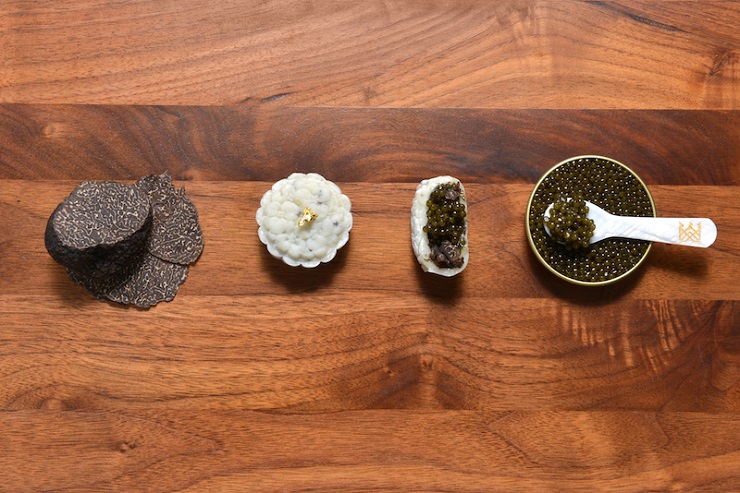 Created in limited quantities in collaboration with chef Nicholas Chew (previously at Serge et Le Phoque and Bibo), the caviar mooncake is a first-of-its-kind luxury interpretation of the traditional mid-autumn pastry featuring a premium ingredient list of Royal Caviar Club Royal Cristal Caviar, Australian winter black truffle, truffle potato and a soft and chewy non-baked snow skin outer coating.
HKD 1,380 for a box of 4 when ordered before Sept 11 / HKD 1,800 for orders placed after Sept 11 (deadline being Sept 25th)
Shop online
The Cakery
A vegan and gluten-free treat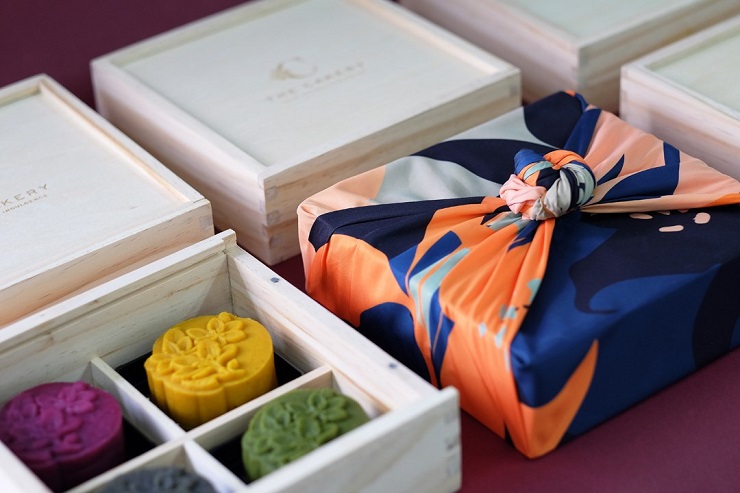 The modern vegan and gluten-free, yet colorful, mooncakes from The Cakery offer a zesty twist to the traditional treat. The four unique flavours – Black Sesame, Red Date and Mixed Nuts, Oolong & Peach, Lemon & Yuzu - come packaged in a wooden box wrapped with a silky coloured scarf, Furoshiki style.
HKD 428 for the box of 4
Shop online