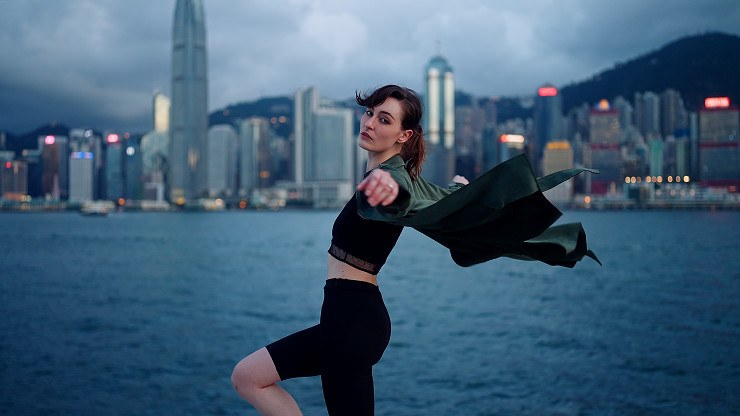 © MARC TARAZ STEINER
by Aude Camus

"I came to Hong Kong in 2013 on a three-month contract. 10 years later and here I am, still here". This sentence by Lucie, I could have said it myself. Like many expats, Lucie first arrived in town without exactly knowing what to expect. And like many of us, she fell in love with the city's incredible energy. Three months became a year and a year has turned into many more years without her really realising it. I've been in Hong Kong myself for eight years and it seems like I've been hearing her name quite often since I moved here. Try and type "French model Hong Kong" on Google and you'll see her name at the top of the list. I'm also following her on Instagram and I'm always quite impressed with her confidence. Whether she is showing us her catwalk stories, speaking in front of the camera or sharing the backstage of her photoshoots, she does it all with natural ease and without ever taking things too seriously. Her confidence kind of makes her approachable. The confidence she's built over the years, working with leading fashion brands. The confidence she's committed to helping other people acquire. Her goal? For young women, as well as gents and ladies, to realise what makes them unique and stop comparing themselves with the rest of the world. In 2023, I believe that self-kindness should be at the top of our to-do list and this is the reason why I'm delighted to leave the floor to Lucie for this interview.



Thanks a lot for taking the time to answer these few questions. Could you start by sharing more about your background and what brought you to work as a model, here in Hong Kong?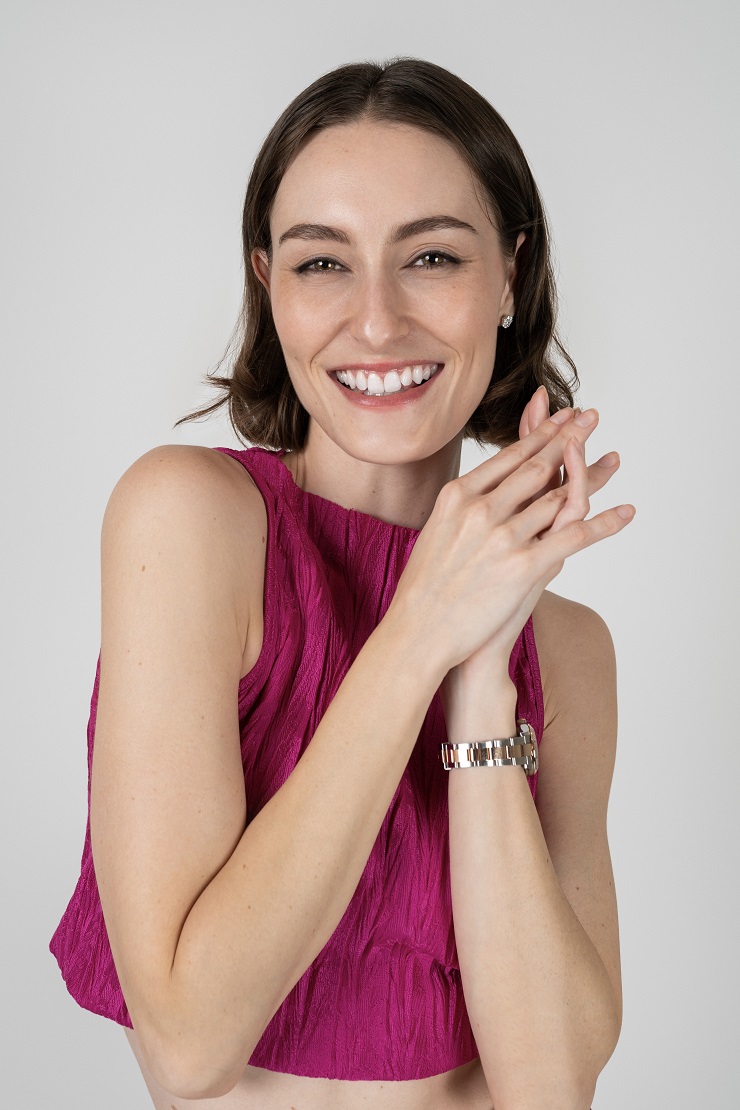 ©SARAH JAMAUX © HK MODEL CAMP
I started working as a model back in France while studying at university. I had some spare time and thought it was the perfect opportunity to explore this model industry I'd been interested in since I was in high school. Things worked out well for me and I quickly landed a few modelling jobs for fairs and events as well as a fit model. In 2013, I was offered the chance to sign a three-month contract in Hong Kong and I decided to take it. This was how I first moved here, to this city I didn't know anything about. Professionally, the beginnings were tough and I was struggling to get jobs. But I loved the energy of the city and as a student in foreign languages aspiring to become fluent in English, I felt it was the right place for me to be. Here I could practise British, American and Australian English for instance. The diversity of nationalities in Hong Kong is utterly amazing. I felt I was learning way more by being here rather than attending classes at university so I decided to extend my stay. And here I am, still here in Hong Kong, 10 years later.



Fit models, fashion models, commercial models, stand-in models … it's a bit confusing when you're an outsider. Can you tell me more about the distinct types of models?
To sum it up, there are two main categories in modelling. High fashion modelling is the most selective one as you must match some strict standards while commercial modelling is more accessible.

Under each category, you'll then find sub-categories. A fit model, for example, is hired for designers and technicians to check the fit and visual appearance of the clothes while the collection is being developed. A runway model is hired after the collection is ready and is the person who'll walk the runway to showcase the clothes. Stand-in models act as runway models during the rehearsals so that the team can ensure everything is ready for the main event. An editorial model is someone who's posing for magazines. And then you also have fitness models, lingerie and swimsuit models, commercial models who do advertising campaigns… Obviously, you can do more than just one type of modelling. As for me I've walked the runway, done advertising shoots, magazine features and fit modelling.



You've started a YouTube channel in 2019 to share the backstage of your industry and your insights. You're also active on social media. Has this online presence helped your career in any way?
Modelling is a creative industry so it's an industry where a social media presence is almost necessary today. If you're an influencer on top of being a model, brands are more likely to be interested in working with you because they see it as an added marketing opportunity. For some casting directors, if you're not on social media then it's almost like you don't "exist" to them. That's how it is today. On top of having to be on social media for my work, I also saw it as a medium to share my perspective on the industry. The idea was to go beyond the usual cliches and to be able to reach out to other people from the industry or those interested in knowing more about it. Overall, being on social media and YouTube has had a positive impact on my journey and it's what – among other things – made me want to launch HK MODEL CAMP.



Speaking of HK MODEL CAMP, can you tell me more about it?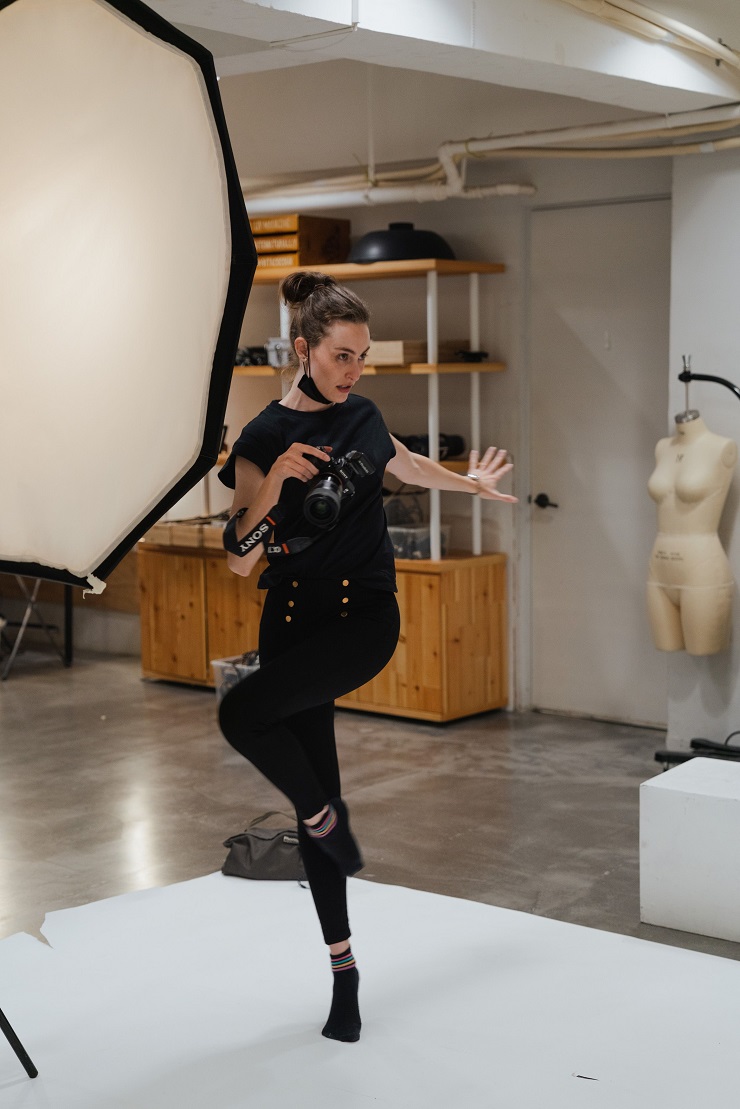 © MARC TARAZ STEINER
It's a platform that combines modelling and self-development. I was incredibly lucky to be able to attend supermodel Coco Rocha's Model Camp and it inspired me to use my own experience as a model to help people, whoever they are, gain confidence. The idea is to provide experiences that will allow them to be their true selves and stop comparing themselves with others. No matter whether you want to become a model or not, I believe what you'll learn will be useful in both your professional and personal lives.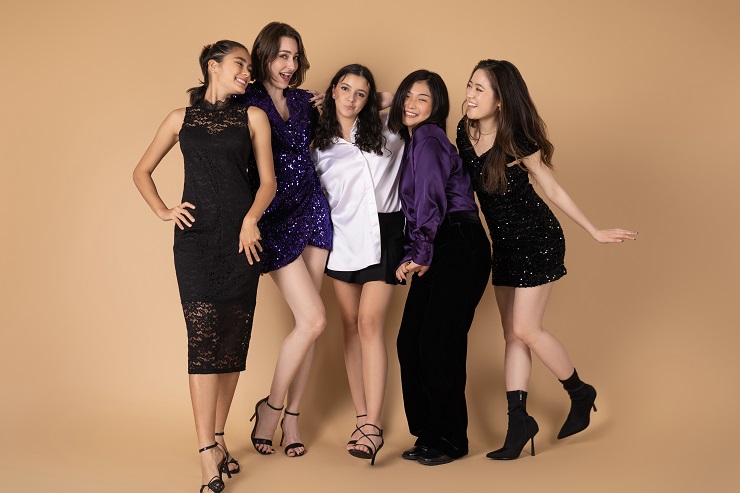 From left to right: Kylah Moureau, Lucie Petit, Victoria Tripodoro, Sophie Kim, Mia Matayoshi © HK MODEL CAMP
I started the project at the very beginning of COVID in 2020 and I haven't had the chance to develop all the experiences and activities I have envisioned yet. Our signature programme for women is the Masterclass which combines runway and pose classes as well as a photoshoot. The aim is for young women to embrace their bodies and uniqueness in order to be proud of themselves instead of self-conscious, while respecting each other's boundaries.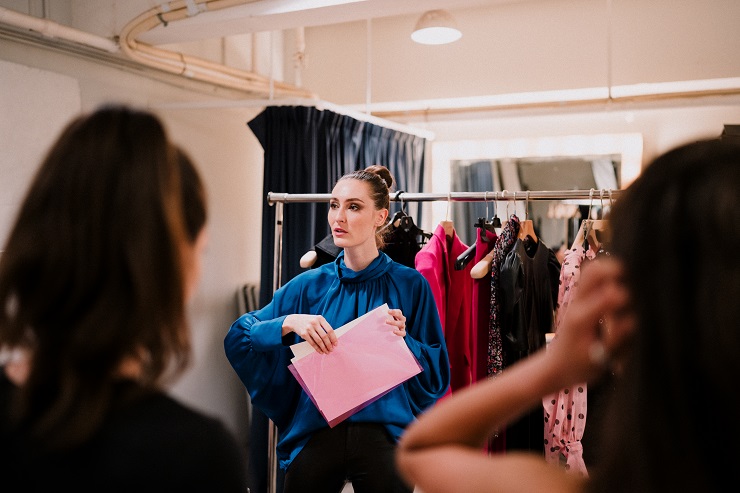 © MARC TARAZ STEINER
We also have other services for men and women of all ages. I'm looking for partners to develop our activities and reach out to a wider audience.



You also co-produce videos highlighting the beauty of Hong Kong. Is there a place in town that is truly special to you?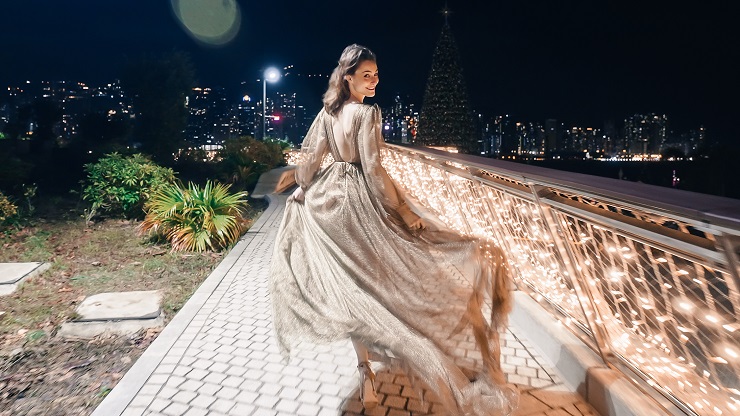 © MARC TARAZ STEINER
I find the Kowloon Cultural District extremely poetic at dusk when the buildings of Hong Kong Island are lit up. I like to picture people's lives behind every little dot of light. I love this particular setup so much that we shot several scenes there, with photographer and videographer Marc Steiner, for two short films.
Short film 1
Short film 2
Hong Kong is now fully reopened to the rest of the world and we're all extremely excited to welcome visitors back to our city. What are some of the must do/must see according to you?
Sunset at Kowloon Cultural District obviously as just mentioned before. I'd also recommend hopping on a tram and/or the Star Ferry. These transportation modes are so unique to Hong Kong and they are a terrific way to experience the city through a different lens. I'd also say going on a hike is a beautiful way to appreciate the unknown nature side of the city and its jaw-dropping views. Visitors could also go to Sai Kung to enjoy the beach, seaside restaurants or wakesurf to discover a more laid-back side to Hong Kong. A trip to Hong Kong wouldn't be complete without tasting your way through local delicacies.
As a fashion insider, do you have any fav places when it comes to shopping in Hong Kong?
I'm a huge fan of OnTheList and their flash sales concept. I bought all my designer bags through them. It's a way of shopping that is both friendly to your wallet and the environment since it contributes to reducing waste by giving brands a way of getting rid of their extra stock.
https://www.luciepetit.com/
Follow Lucie on her social media:
Instagram:
https://www.instagram.com/luepetit/
Youtube:
https://www.youtube.com/c/luciepetit