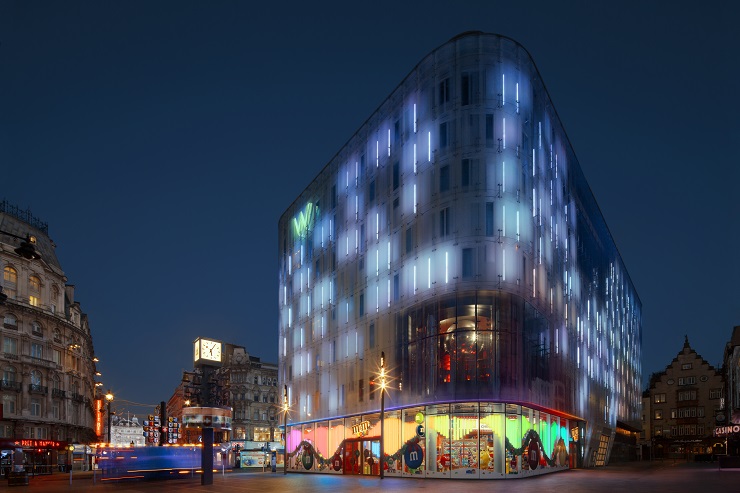 by Gayatri Bhaumik

They say in real estate that location is everything, and presumably, the adage applies especially to hotels. If so, then the W London certainly has it made. Tucked onto London's Wardour Street, this sprightly modern hotel has access to the best the city has to offer. The bustling neighbourhoods of Soho and Chinatown, with their many restaurants and bars, are on W London's doorstep, while the theatres of the West End are all within a few minutes' walk.

Despite its looks—from the outside, the hotel appears a glass-and-steel behemoth—the W London is rather hidden away amidst the hubbub of central London. In fact, you could easily walk past it and not even realise you'd done so. But step through the glass doors, and you'll find an oasis of calm away from the crowds—albeit one spruced up with slick interiors and pumping tunes.

Check-in is quick and simple, and if your room's not quite ready, no problem. The personable team will sit you down in the futuristic, spaceship-inspired Perception Bar with a glass of Champagne while you wait.

The W London boasts 192 well-appointed rooms and suites across an array of options.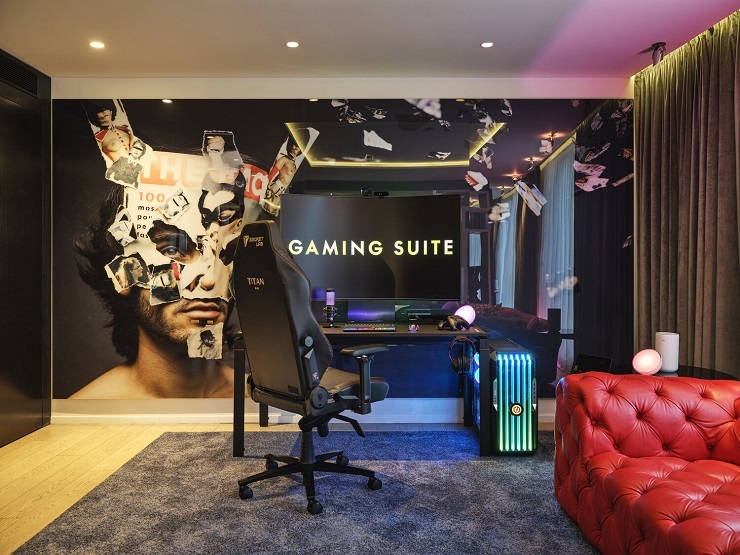 The newest is the UK's first-ever Gaming Suite, which boasts a 55" Samsung Odyssey Ark TV, an Xbox, CyberPower PC, and Secret Lab TITAN Evo chair for the ultimate video game adventure. While not so gamified, all rooms here feature all the mod-cons you'd expect from a hotel of this calibre, but presented in the personality-driven fashion that is a hallmark of the W brand.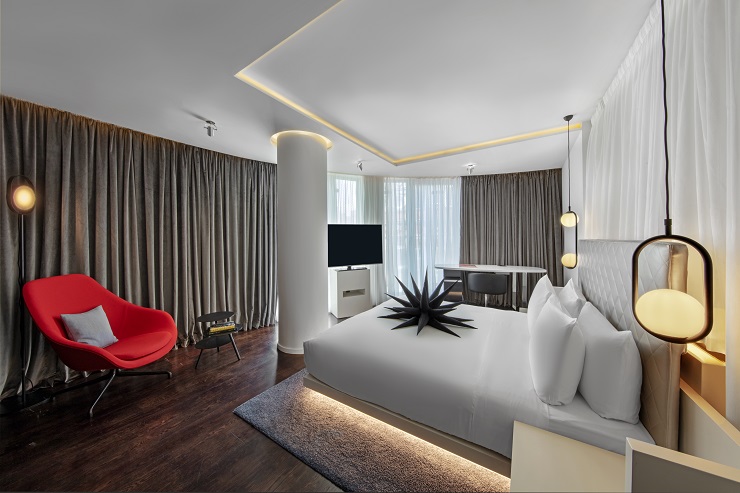 Case in point? On the massive king-sized bed of my Wonderful Room, there's a spiky, black pillow that can only be described as a cloth-covered porcupine. Thanks to a handy card, I learn that W London has collaborated with British "fashion fantasist and artist" Jack Irving on a pillow collection made from a "smart material—under the light of a camera flash, the pillow sparkles like a disco ball in photos.

There are plenty of other W touches throughout, from pendant lights and provocative art to abundant charging outlets and a slick minibar filled with cheeky treats. And, as is appropriate for a tech-driven hotel, nearly everything in the room is controlled through an iPad called the Digivalet, from the TV, lighting, and room temperature to syncing Netflix and ordering room service, you can do it all with a few clicks of the iPad. For guests who want to see and be seen, the Digivalet also gives you the low-down on the hotel's regularly scheduled music events and London's latest drinking, dining, and entertainment options.

The room is cosy and comfortable, though the bathroom setup takes a little getting used to. In the centre of the room, an oversized island doubles as a work desk and vanity; there's a mirror, sink, and amenities on one side, and an open tabletop on the other that's the perfect spot to do a little work. Through two mirrored doors, there's a separate shower room and toilet. It's all well and good, though the arrangements may be a little awkward if you're sharing a room with a friend.

With just an overnight stay, there isn't time to explore the full breadth of the hotel's facilities. A full breakfast spread—which includes indulgent and healthy options—as well as lunch, dinner, and brunch, is served in the slick surrounds of Perception. Though, I opt to order room service and enjoy coffee and croissants in bed. Later, while wandering around, I poke my head into the design-forward gym filled with Technogym equipment and glance longingly at the treatment menu at the onsite AWAY Spa before heading out.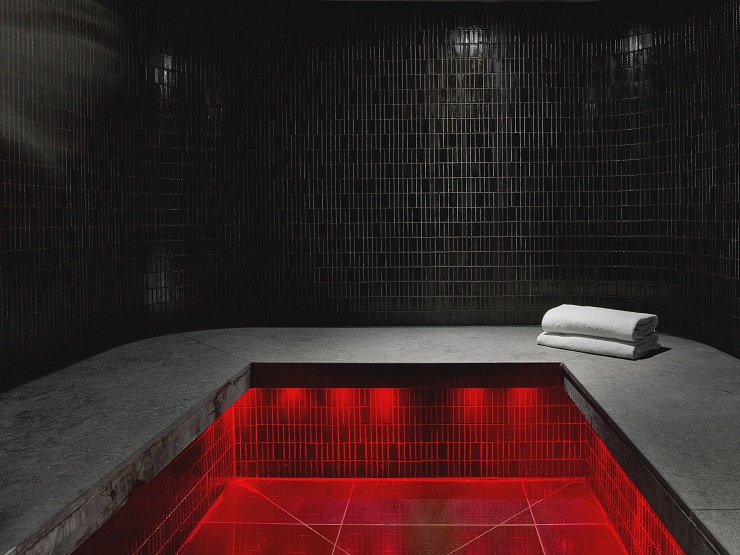 It's handy to know that should the need to work up a sweat or succumb to a massage strike, guests can indulge without leaving the property.
London has plenty of hotel options, and if you're looking for a boutique stay or lavish luxury, you'll certainly find it. Where the W London shines, though, is in offering comfortable, modern accommodation with fun, punchy touches, and putting guests in striking distance of everything the English capital has to offer.
https://www.marriott.co.uk/hotels/travel/lonhw-w-london/
This write-up is based on a complimentary media stay. No money has been paid for publishing this piece which is entirely based on the genuine opinion of its author.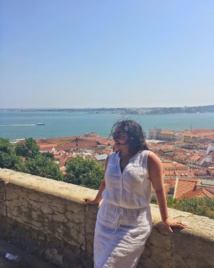 About Gayatri Bhaumik
Always ready for her next adventure, Gayatri Bhaumik took her first flight at 10 days old and hasn't looked back since. After long stints in Bangkok, Melbourne and London, she's now based in Hong Kong. She contributes travel and lifestyle content to titles like Travel + Leisure SEA, ECHELON, Elite Traveler, Forbes Travel Guide and Destination Deluxe. She also founded The Wordsmith's Ink, a corporate copywriting and social media agency, where she works with clients like Shangri-La Hotels and Shopify.