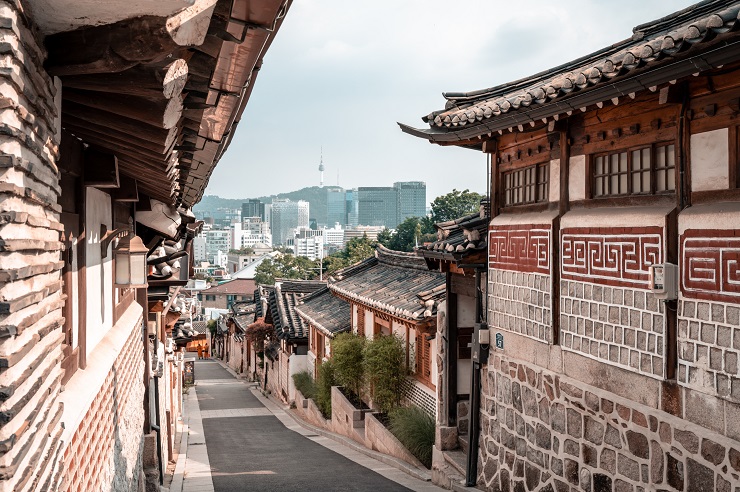 Photo by Zequn Gui on Unsplash
The capital of South Korea beckons as a vibrant city brimming with allure. Renowned for its rich culture and diverse food scene, Seoul presents a captivating tapestry of experiences for travellers. Embark on a journey through time as you explore ancient palaces, temples, and historic sites that offer a tantalising glimpse into the city's remarkable 2,000-year-old heritage.

Beyond its historical treasures, Seoul pulses with artistic energy. It serves as a thriving hub for arts and entertainment, boasting a vibrant K-pop industry and a myriad of art galleries and theaters. Indulge your senses in the bustling traditional markets and savour the authentic culinary delights of street food stalls, where the city's culinary heritage comes to life. For those seeking an elevated dining experience, discover the ingenuity of Korean cuisine at Seoul's Michelin-starred restaurants, where creativity takes centre stage.

From engaging traditional workshops to avant-garde culinary experiences, this cosmopolitan city offers an exhilarating fusion of culture and gastronomy. We follow in the footsteps of Inyoung Moon, the Director of Publication Relations and Communications at Four Seasons Hotel Seoul, as she takes us on her exploration of the must-try restaurants and cultural experiences she recommends to guests staying at the five-star property.



Eat at these two restaurants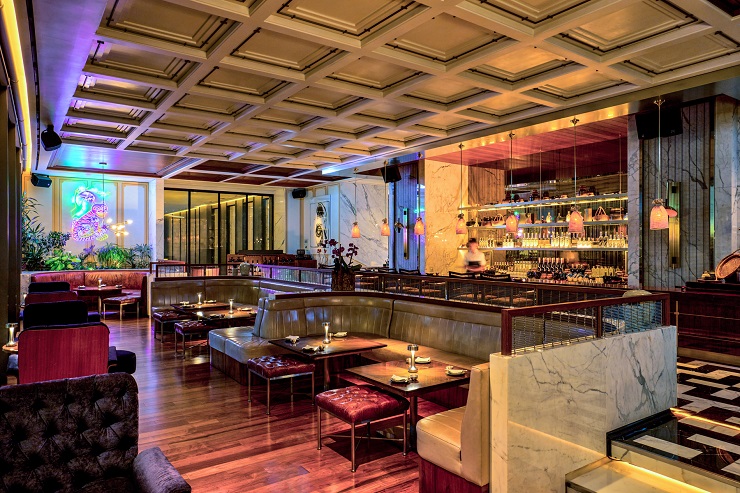 OUL
, at Four Seasons Hotel Seoul, offers a fantastic experience for those looking to enjoy quality Korean drinks and innovative cuisine at reasonable prices. The Lobster Tteokbokki, a refined version of a popular Korean street food, features chewy rice cakes, handmade fish cakes, and succulent lobster tails prepared by the hotel's talented chefs. The spicy-sweet sauce is incredibly flavourful and will leave you wanting more. Additionally, their signature cocktail "Sikhye" stands out with its unique blend of craft soju, pumpkin cordial, clarified milk, and chai tea, inspired by the traditional Korean drink.
Geumdwaeji Sikdang
, or Gold-pig restaurant, is found in Yaksu-dong and has gained popularity for its inclusion in the Michelin Guide's Bib Gourmand selection and its buzz on social media. It's known for its long waiting times, but it's worth it. As suggested by its name, it serves fine cuts of pork. What sets Gold-pig restaurant apart is its use of a crossbreed between Duroc, Berkshire, and Yorkshire pigs, which the owner believes offers the best flavour. The result is a remarkable combination of chewy texture and savoury aftertaste. If you don't mind the wait, this is a restaurant you'll want to visit repeatedly.
Visit these two museums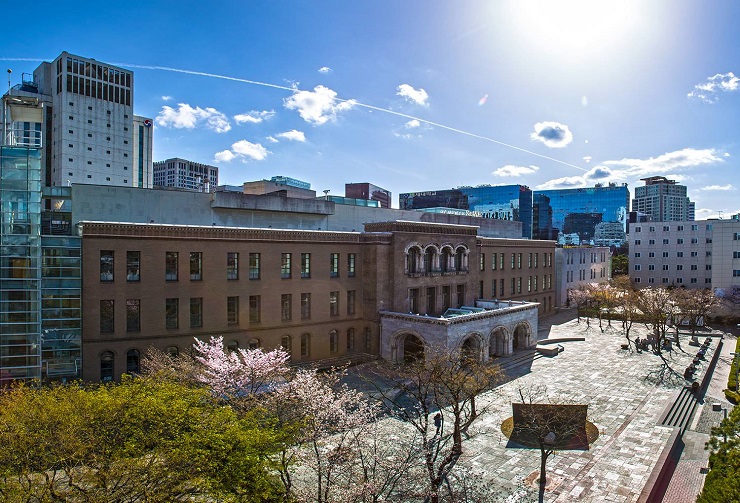 The
Seoul Museum of Art
(SeMA) is a prominent institution dedicated to contemporary art and found in the heart of the city. It showcases a diverse collection of Korean and international artworks across various mediums, including paintings, sculptures, installations, and multimedia exhibits. Guests can explore the museum's permanent and temporary exhibitions, attend artist talks or workshops, and gain insights into the contemporary art scene in Seoul.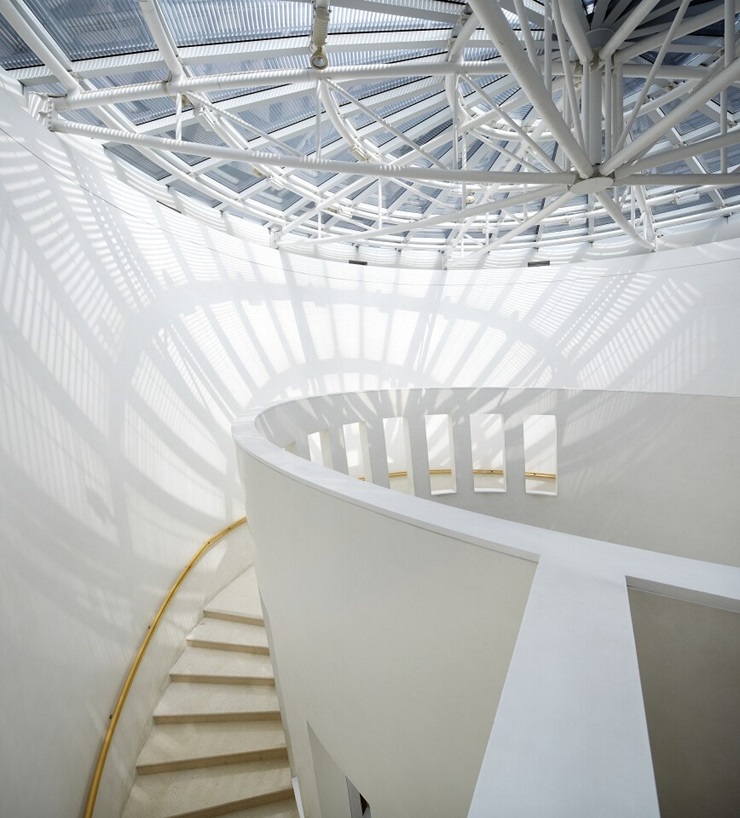 Leeum, Samsung Museum of Art
is a renowned art museum that presents a fusion of traditional Korean art and modern and contemporary art collections. Divided into three sections, the museum showcases traditional Korean ceramics and paintings, as well as contemporary artworks by both Korean and international artists. The museum's unique architecture and carefully curated exhibitions provide an immersive art experience.
Additionally, there are numerous art galleries and art districts near the hotel, such as the
Samcheong-dong neighbourhood
and the nearby
Insadong
area. These areas are known for their concentration of art galleries, studios, and exhibition spaces, where visitors can explore a diverse range of artworks and engage with the local art community.
Stroll around Ikseondong
Step into a bygone era as you wander through the alleys of Ikseondong' hanok village. This revitalised village of traditional Korean houses, with their sloping roofs and wooden structures, has undergone a captivating transformation, with hanoks reincarnated as stylish cafes, restaurants, boutiques, and galleries, breathing new life into the ancient architecture.
Immerse yourself in the charming atmosphere as you sip on artisanal coffee, sample unique desserts, or savor authentic Korean dishes, all while embracing the undeniable allure of this captivating village.
It's you're a fashion enthusiast, you'll love exploring the independent designer boutiques, showcasing handcrafted accessories and stylish Korean fashion labels. Here, you'll find an extraordinary selection of unique and one-of-a-kind items, where modern fashion seamlessly intertwines with traditional crafts and local designs.
Embrace the vibrant cultural scene of Ikseondong, as it plays host to a multitude of events and festivals celebrating the essence of Korean arts, music, and traditions. Immerse yourself in the captivating performances, explore thought-provoking exhibitions, and partake in hands-on activities that allow you to fully celebrate Korean culture.
Stay at Four Seasons Hotel Seoul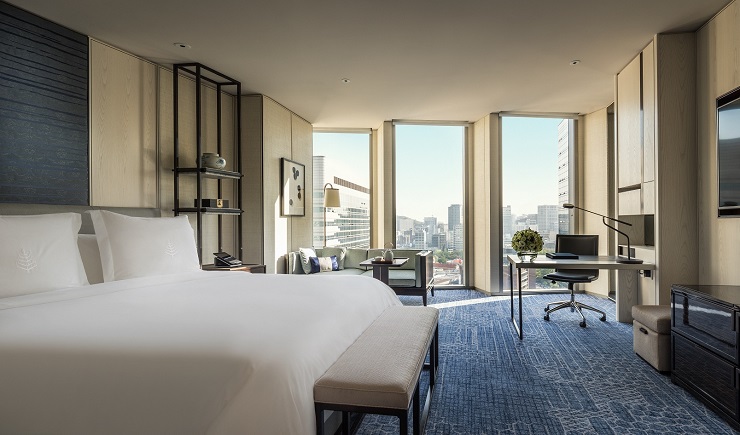 Combining a central location, luxurious accommodations, exceptional dining options, spa facilities, and personalised service,
Four Seasons Hotel Seoul
offers an ideal setting to indulge in Korean culture and enjoy the country's renowned culinary delights.
A central location, with landmarks such as
Gyeongbokgung Palace
,
Bukchon Hanok Village
and
Insadong
located within walking distance of the hotel and spacious rooms blending contemporary elegance with Korean affluences, are among the property's many highlights. Another thing you can look forward to when booking a stay at the five-star hotel is a treatment at The Spa.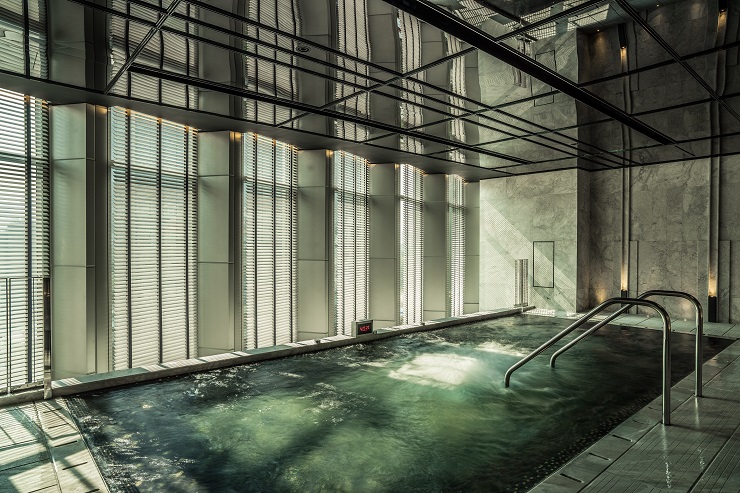 For the ultimate detox, I recommend the traditional Korean scrub in our Korean Sauna.
It's also one of the city's prominent dining destinations with no less than eight distinctive restaurants and bars. Experience the bold and unexpected flavours of modern Japanese cuisine with Korean influences at
Akira Back
, or indulge in the complete imagination of traditional Italian fare at
Boccalino.
At the award-winning
Yu Yuan
Cantonese restaurant, Chef Koo Kwok Fai's culinary vision is showcased in a stunning space inspired by 1920s Shanghai, while
The Market Kitchen
offers an immersive European-style market hall experience with numerous cooking stations.
Maru
provides a luxurious, yet cozy space to savour Korean cuisine, including the delectable "
Bingsu
" dessert. And Executive Pastry Chef Jimmy Boulay crafts irresistible sweet creations at
Confections by Four Seasons
.
Looking for a spirited gathering?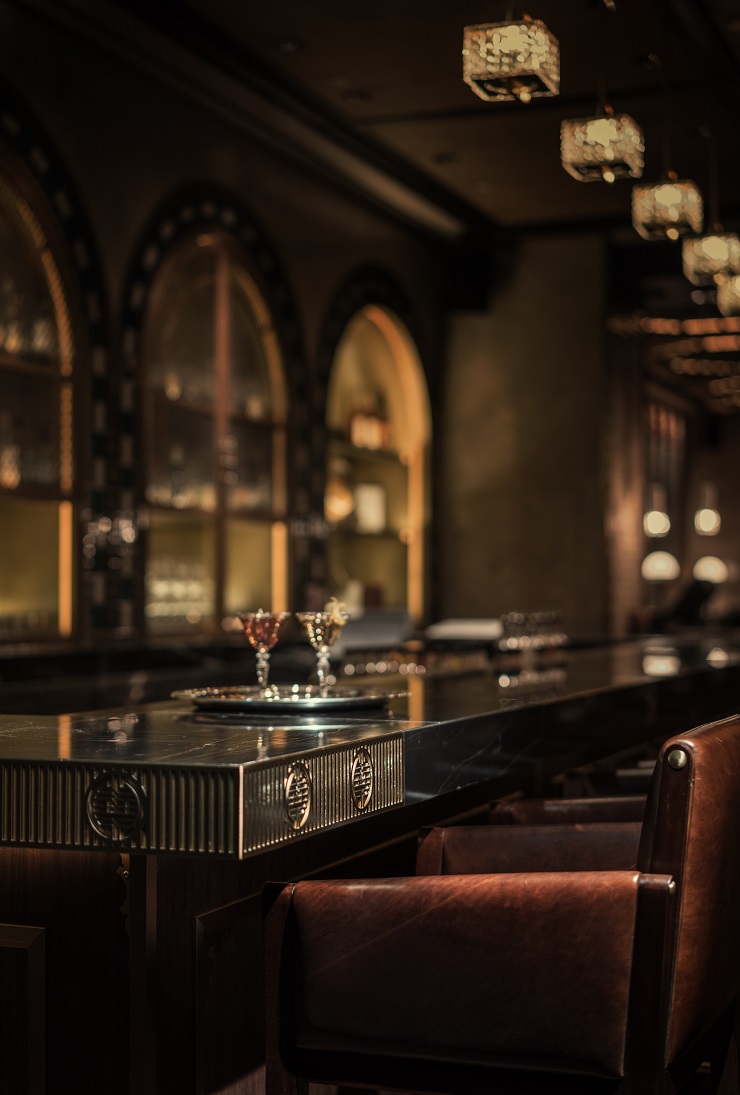 Check out
Charles H
., the modern interpretation of a Prohibition-era speakeasy. Finally, to experience the ever-changing identity of after-hours Seoul, look no further than
OUL
. This late-night contemporary bar pays homage to the city's rich history while exploring the modern cultural landscape. World-class chefs craft delicious bar bites to accompany Korean specialties and seasonal drinks, all while DJ sessions create an atmosphere of fun and excitement every evening except Sundays and Mondays. So come to the hotel's hip nightspot, OUL, and immerse yourself in the carefully crafted, fermented, and perfected liquors that are a part of Seoul's unique story.
For an authentic taste of Korean street food, guests can venture to
Gwangjang Market
, a food lover's paradise just a short drive from the hotel. To follow the footsteps of the famous Netflix program 'Street Food: South Korea', don't miss out on delicacies such as bindaetteok (Korean pancake) and kalguksu (handmade noodle), as well as a twisted bread dessert.
About Inyoung Moon

With a wealth of experience in the realms of public relations and marketing, I proudly hold the position of overseeing the dynamic world of communications and PR for Four Seasons Hotel Seoul. Throughout my career spanning several years, I have honed my expertise within the realms of hospitality, fashion, and food and beverage. These ventures have naturally cultivated a deep-rooted passion within me for the finer aspects of life. Immersed in this world, I have cultivated a longstanding hobby of exploring diverse culinary establishments, embarking on culinary adventures that indulge both my professional curiosity and personal enjoyment.