by Aude Camus

With international travel still a hassle for us living in Hong Kong, taking it to the sky remains a rather remote prospect. Unless you visit one of the sky-high dining venues on 101/F of International Commercial Centre. Offering sweeping views of both the city's skyline and the Victoria Harbour, Radical Chic is one of these. I was in France when the progressive Italian restaurant opened its doors last summer so I'm a little late to the party but finally had the chance to visit.



Interior Design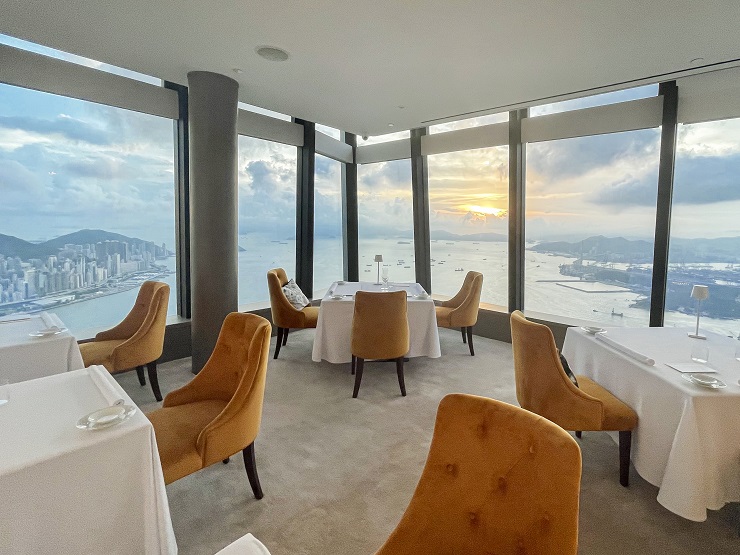 At Radical Chic, the unobstructed panoramic views are definitely the stars of the show. The interior design, quite minimalistic yet welcoming, delivers art gallery vibes – cue white walls adorned with contemporary art pieces, plush wall-to-wall white carpets and sheer curtains. Sunset-orange velvet chairs bring a bold touch of colour and remind you that Radical Chic is probably one of the best spot in town to enjoy the sunset.


Food
Italian chef Andrea Zamboni celebrates the bountiful produce of its native country with plating seasonal dishes that bring a radical and refined take on Italian cuisine. The signature six-course "Radical & Chic" degustation menu is the best way to experience the best of the season, offering a variety of fare that feature the finest of Italian meats, seafood and vegetables.
Highlights of the Summer 2022 tasting menu: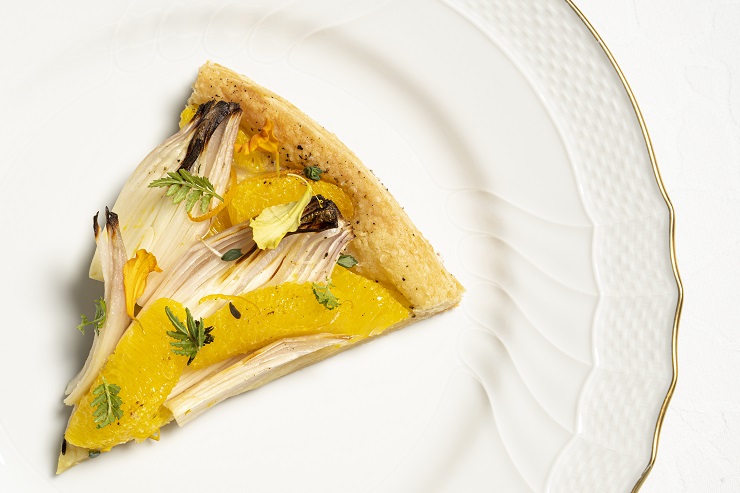 The Torta di scalogno (HKD 298 à la carte). This shallot and orange tart tastes as beautiful as it looks. It has both crispiness and tenderness to it. What's more, it's served with a super indulgent 36 months comté fondue.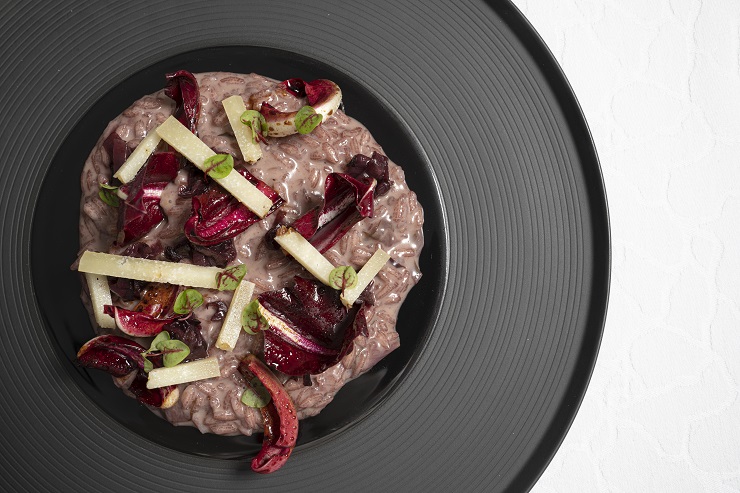 The Risotto al radicchio rosso (HKD 398 à la carte). I'm very particular about risotto and actually would seldom order it at the restaurant because I often find it overcooked. However, I'm glad I ordered chef Zamboni's cooked-to-perfection version that has the nice red Radicchio biter kick to it to contrast with the richness of the risotto. What makes this dish even more special is the addition of custom-made Corsican Tomme cheese infused with Sichuan pepper.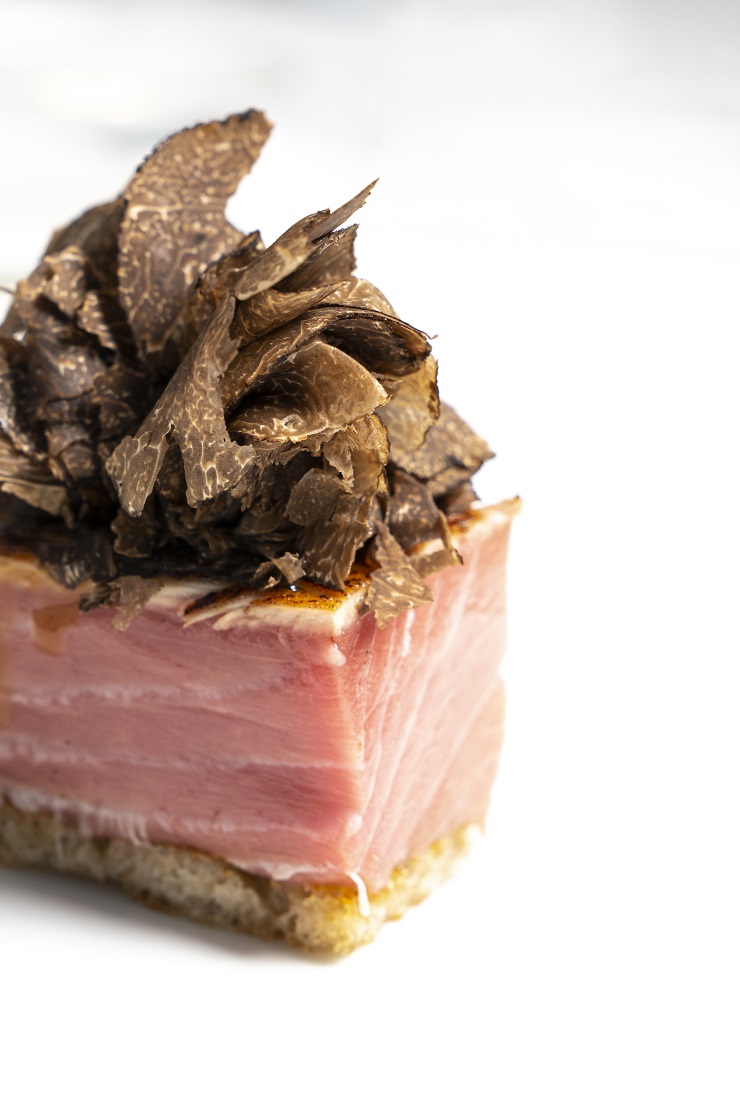 Il tonno alla Rossini (HKD 498 à la carte), a fishy and fresh take on the traditional beef Rossini. I loved the use of sea urchin as a replacement for the pan-fried foie gras.

There's one more thing I need to mention: the cheese selection at Radical Chic is amazing. I'm not afraid to say it's probably one of the best cheese platter I've had in Hong Kong so trust me when I say the
Selezione di formaggi
(
HKD 188
) is a must order.
Wine
The curated wine selection which highlights everything from French Champagne – we loved the Sanger "Générosité Noire" Blanc de Noirs, and Italian Sparkling wines to Barolos from Piedmont and Chianti from Tuscany is also worth mentioning .
Radical Chic
https://www.radicalchichk.com/
Shop B1, Level 101, International Commerce Centre, 1 Austin Road – Tsim Sha Tsui
This write-up is based on a complimentary lunch for two hosted by Radical Chic. No money has been paid for publishing this article which is entirely based on the genuine opinion of its author.