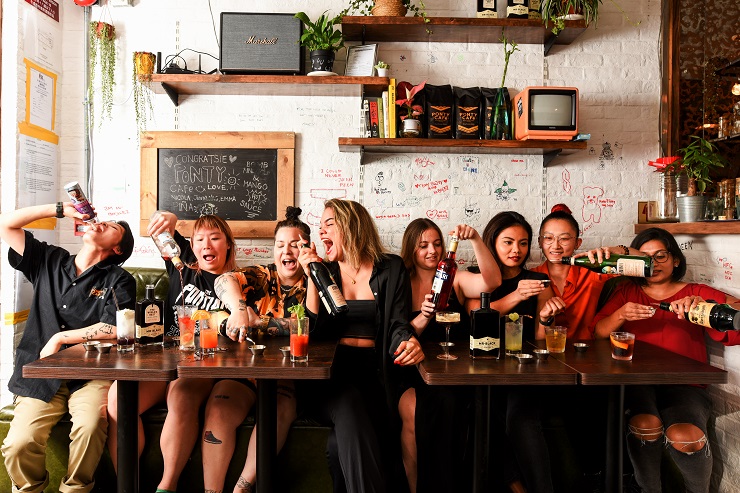 by Aude Camus

There's a new café in SoHo but this one isn't your traditional coffee shop. Who said Americano and Flat White have to be served with avo toast and omelettes? At PONTY CAFé, by the same team behind Asia's 50 Best Bars awardee The Pontiac, there's obviously coffee but it comes with a side of hearty dishes as well as a few dirtier drinks. Were you really expecting something lean and clean from the team behind the most rock and roll bar in town?



Interior Design
Located next door to acclaimed bar, The Pontiac, PONTY CAFé also looks a lot like its sister venue. If a Japanese aesthetic or something minimalist what you're looking for when visiting a coffee shop, you've come to the wrong place. It's actually pretty hard to describe the space, it's just as if it has always been there. You might even pass by without noticing it. There are some leather banquettes, bistro-style wooden tables and chairs, raw bricks and quirky graffiti on the bar. It's unpretentious and looks like a little café you would stumble upon somewhere in the US. This actually makes it refreshing.



Beverage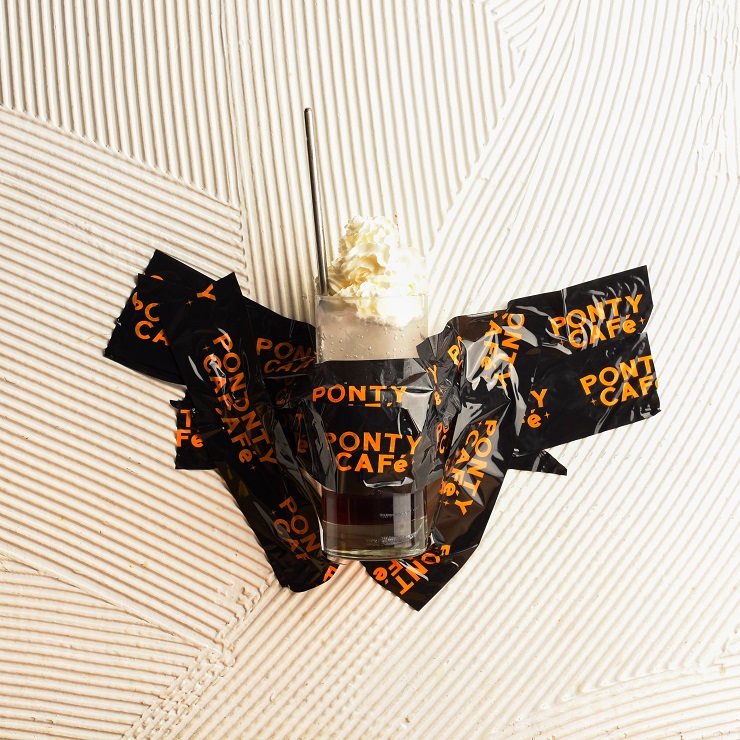 With café in the name, you can expect a full range of coffee drinks add you'll find it at PONTY CAFé. You'll even find a Matcha latte – tested and approved by yours truly in its iced version.

And because coffee is great but you sometimes need something stronger to get you through a long day or something more festive to keep the party going, you'll also find wines, beer and signature cocktails, including the Iced Spanish Coffee (HKD 88) and the Dive Bar Bloody (HKD 88), on the menu.



Food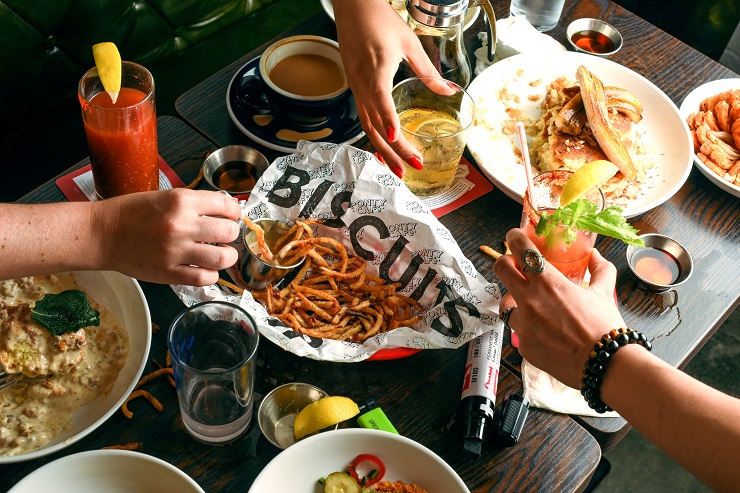 I'd better warn you, if you're craving avocado toast this is not the place for you. Don't get me wrong, I do love avocado toast myself. It's just not what PONTY CAFé is plating. You're coming here for comfort food, something that will go well with a cocktail and will give you the fuel you need should you decide to keep the party going and carry on all night at The Pontiac. Or it might be just what you're craving for after a long night of drinking shots and cocktails.

I loved the signature biscuits (HKD 78 each) and would definitely go back for another round of buttermilk biscuit with sage sausage patty, American cheddar, matchstick fries and marmite mayonnaise. Looking for a food challenge?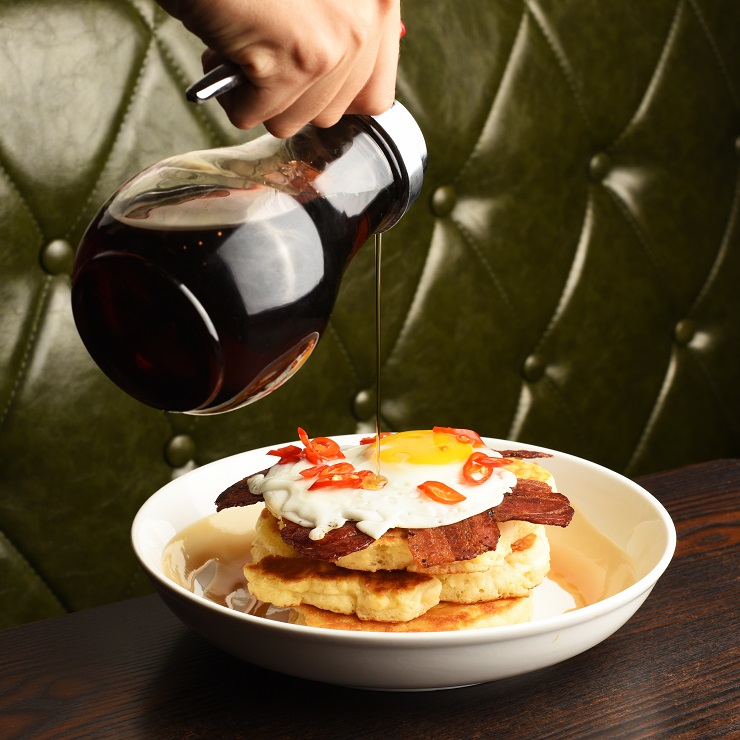 I dare you to finish the buttermilk pancakes (HKD 98) by yourself. I went for the bacon, maple peanut butter sauce, sunny side up egg and pickled chilis version. Loved it. Couldn't finish it. Even though I did a pretty honest job if you ask me. There's also a banana, chocolate, roasted coconut and whipped cream version for the sweet lovers out there.
The hot cheese (HKD 58) – glorious bites of friend panko camembert, and the matchstick fries and espresso aioli (HKD 48) are great nibbles to order with a cocktail.

There's also a radicchio Caesar (HKD 108) should you be looking for a more reasonable option. But honestly, order one of the biscuits and a cocktail. You'll be reasonable tomorrow.


PONTY CAFé
15 Old Bailey St, Central



This write-up is based on a complimentary lunch hosted by PONTY CAFé. No money has been paid for publishing this article which is entirely based on the genuine opinion of its author.