Ophelia is an artist I've been following over the past few years. I first interviewed her back in 2017. Quite a lot of changed since then and with new technologies now also a key part of her art, it was about time I catch up with her work.



Hey Ophelia. So nice to be in touch with you again. Can you give me an update on what you do these days? How has your art evolved since I first interviewed you five years ago?
My fascination in movement and natural ephemeral phenomena is driving my work. My aim is to capture temporal motion, utilise every possible way to bring visibility to the unseen.

Imagine you are watching someone dancing. How you see the dance is through the movement of body. My question was, what is the shape that the body carves out in the space surrounding it. If this shape was visible, it would be unique every time with every performance. Like a finger print is unique to a person, the trace left by a body dancing would be unique to a person, time and location.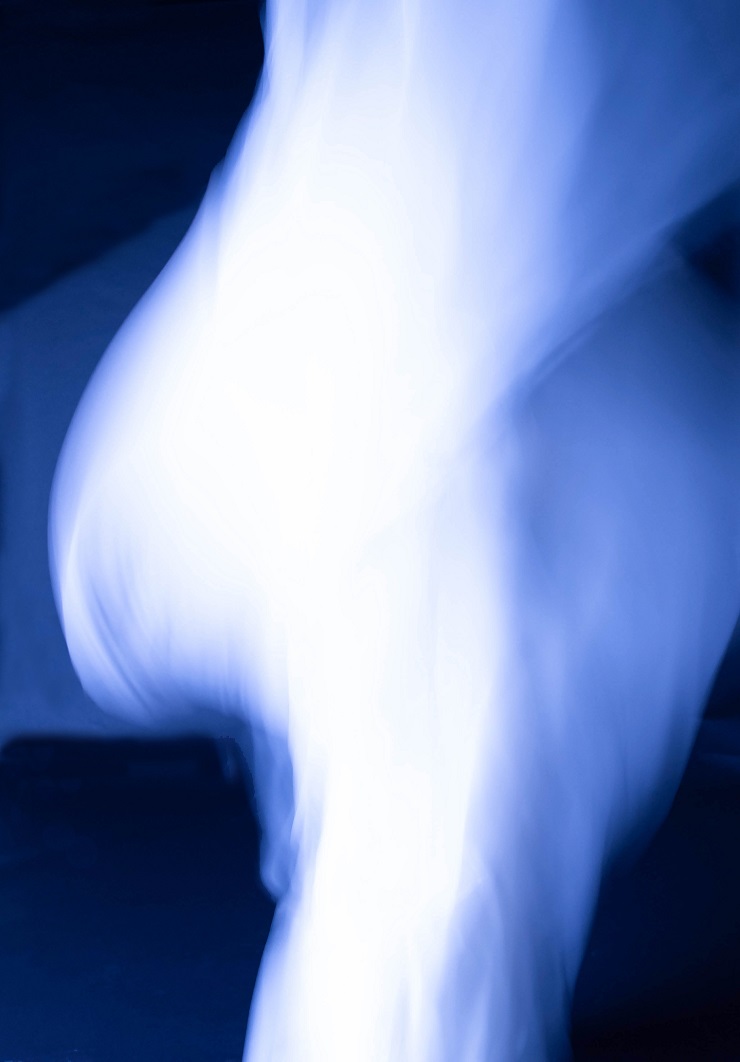 To answer this question, I have used various techniques such as painting, embroidery, videography, photography and most recently; technology.

I also capture the motion of natural ephemeral phenomena such as water, wind and light.



How do you use technology in your work? Is it what we call NFT?
I do not hold on any specific medium to convey my work, the process determines the outcome.

Capturing the invisible and ephemeral motion is challenging. I constantly explore new possible ways to expose the unseen. Technologies such as artificial intelligence, motion capture and virtual reality play a key part in my work.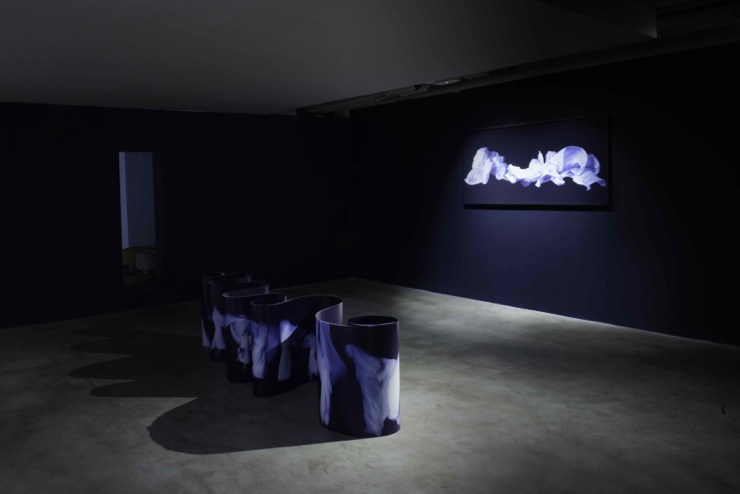 I was already using artificial intelligence back in 2019 while working on my MANIFEST EPHEMERAL series. I used fabric as an extension of the body, to help amplify the perception of movement, and would then remove the body from the visuals using AI, so that you could focus on the shape of movement as revealed by the fabric.

Making motion visible is something I've been working on over the past years. Last year, for the first time I was able to make a three-dimensional "digital sculpture" revealing the unseen. I recorded dance movements in the Metaverse, then constructed a three-dimensional surface to expose these movements in our world.

One of my recent works INTRAVERSE is built on these previous experimentations with technology. It's an interactive work which leverages computer vision and neural networks and is accompanied by hypnotic audio as well as augmented reality technology.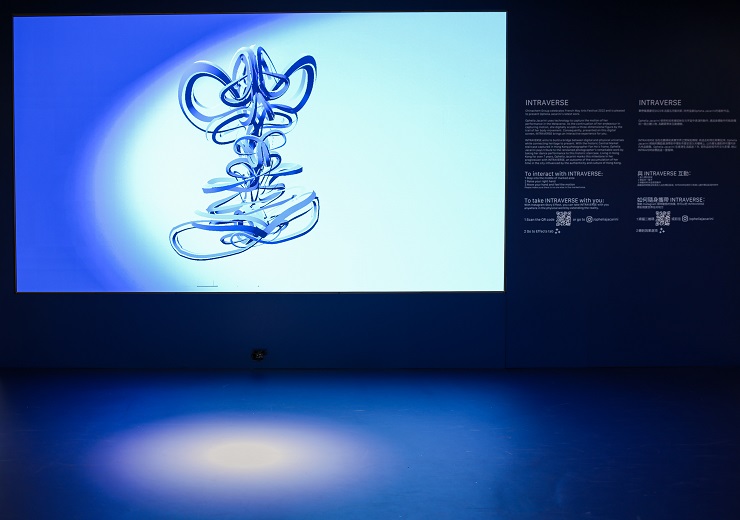 My curiosity for technologies has obviously driven me to experience with "blockchain". I've seen it as a way to bring a lasting touch to my quest of capturing an ephemeral phenomena.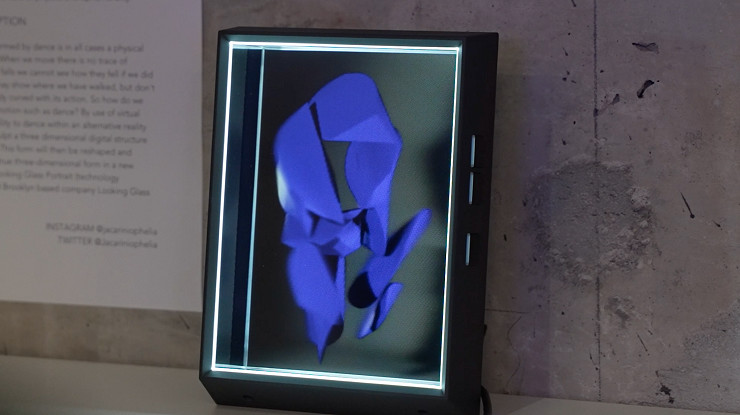 Minting my digital sculptures as NFTs that are yet presented in physical frame was also a way for me to add the "forever" touch, as part of my works.



What is the best piece of advice you've ever received?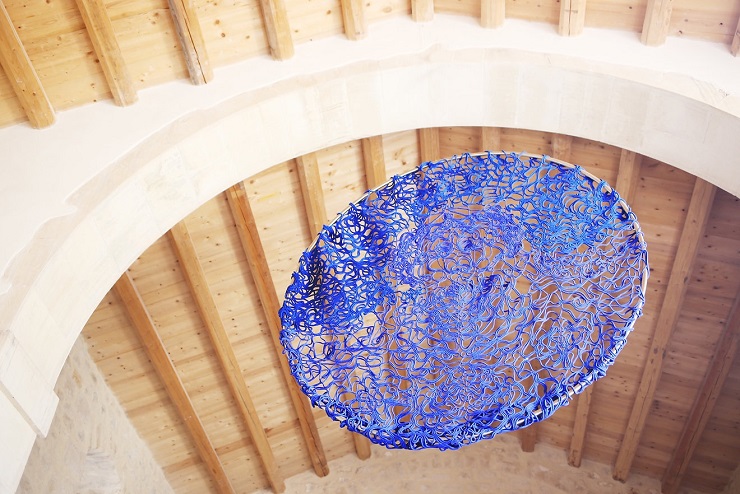 Never give up! If you don't believe in yourself, nobody will.
What does a typical day your life look like?
There's no typical day. None of the days is like the previous one except for my morning yoga sessions. One thing I do every day though is carrying along my tiny sketch book and taking notes whenever I have a new idea.
What do you do when you take a break from work?
My work is always on my mind so I never really take breaks. But when I do leave my studio for a bit, I like to go visit museums and galleries. Tai Kwun Contemporary and M+ Museum are my go to places.
I also like to stroll around Sham Shui Po. I've been paying visit to the area quite often to source materials and fabrics for my work. It has changed quite a lot since I first went there eight years ago. There's still fabric shops and garages but now they share the floor with independent art spaces and coffee shops, I love it.
https://www.ophelia-jacarini.com/
Instagram: @
opheliajacarini