by Aude Camus

Dry Jan might be your thing but I personally think that a new year calls for raising a toast. If you're on my team, I have just the place for you. Having opened its doors in March 2019, DarkSide – the cocktail parlour and jazz bar at Rosewood Hong Kong, has quickly established itself as one of the best bars in town ranking both as one of Asia's 50 Best Bars (#13 in 2022) and one of World's 50 Best Bars (#49 in 2022). As suggested by its name – which is also a reference to the slang for Kowloon side where Rosewood Hong Kong is located, the bar puts a strong focus on all things dark such as rare aged spirits and vintage cigars.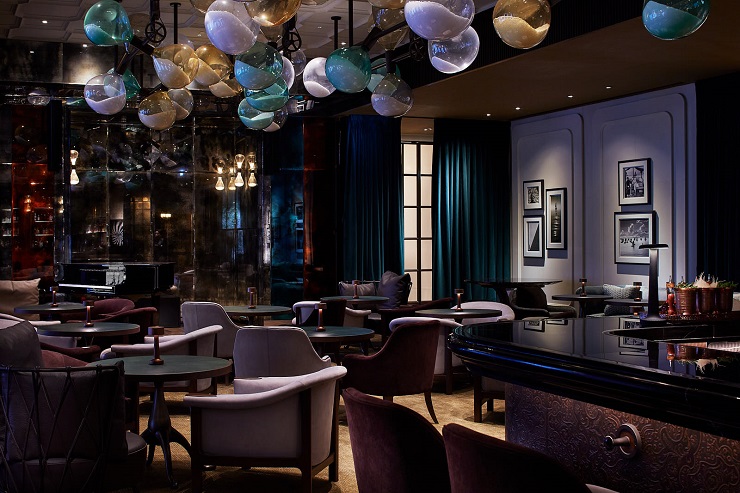 Rosewood's "A Sense of Place" philosophy, which means that each Rosewood property is a reflection of its location's history, culture and geography, is perfectly reflected in DarkSide's new cocktail menu inspired by "The Art of Mahjong".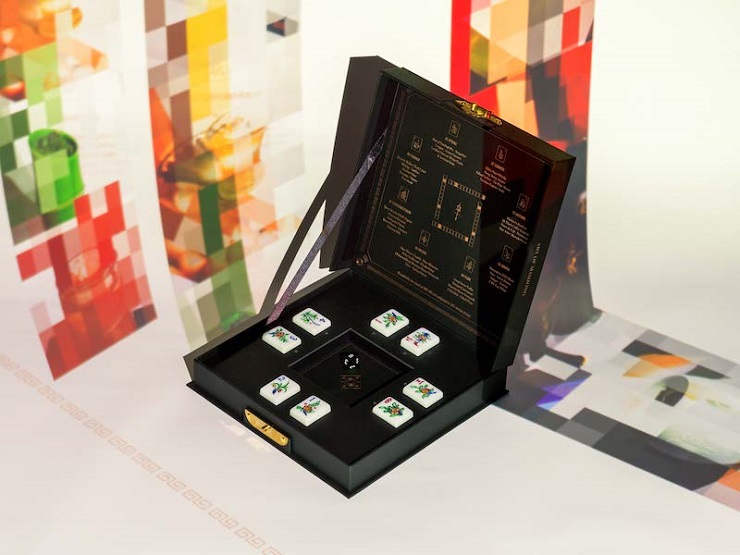 Drawing inspiration from the game's bonus tiles that are the flowers and season tiles, the cocktails are introduced to you in the form of a Mahjong carrying case. Open the case and you'll find eight tiles, created by tile-makers Masters Ricky Cheung and Karen Aruba Art, representing a cocktail each. The attention to details doesn't stop here as local glass-blowing workshop Soekjing Studio and local Chinese pottery brand Tung Yao Ceramics have been commissioned to design the glassware and ceramics for these new cocktails.


The flower-inspired cocktails: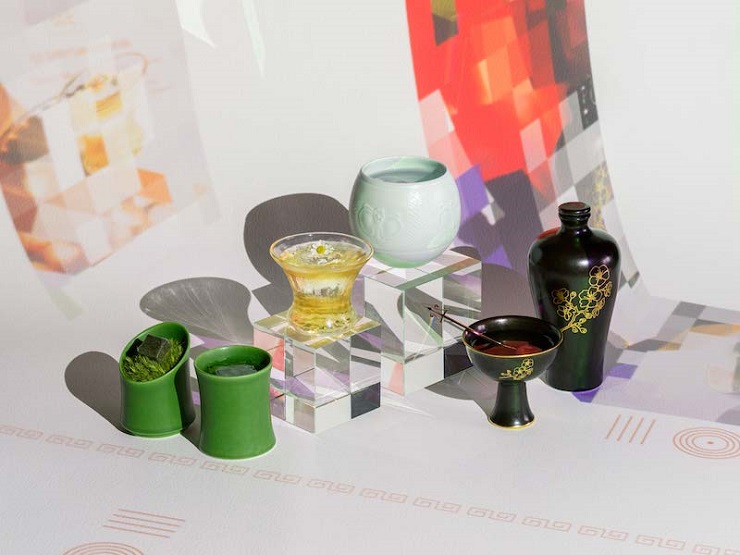 Plum: this stir martini, savoury with a sweet undertone, associates salted plum with tomato consommé, Grey Goose Vodka, Mancino Secco vermouth and calendula cordial. Brought to the table in a small rice wine terracotta pot, it's then poured in a ceramic martini glass painted with bespoke plum patterns.

Bamboo: a symbol of resilience and flexibility, bamboo serves here both as a container and as its content. This stirred drink is quite strong, associating bamboo-distilled sake and Scotch whisky.

Chrysantheum: a chrysanthemum-infused Rémy Martin VSOP Cognac is used as base for a clarified milk punch. There's floral notes of chrysanthemum as well as aromatic notes of Campari and Mirto Bianco. The cocktail is served on the rocks, in a chrysanthemum petal-shaped glass.

Orchid: this surprising and refreshing shaken cocktail was my favourite of the night. It features earthy notes from Chinese celery, followed by spicy and sweet notes from Altos Blanco tequila infused with spring onion and dendrobium orchid served in a handcrafted ceramic bowl engraved with orchid patterns.






The season-inspired cocktails: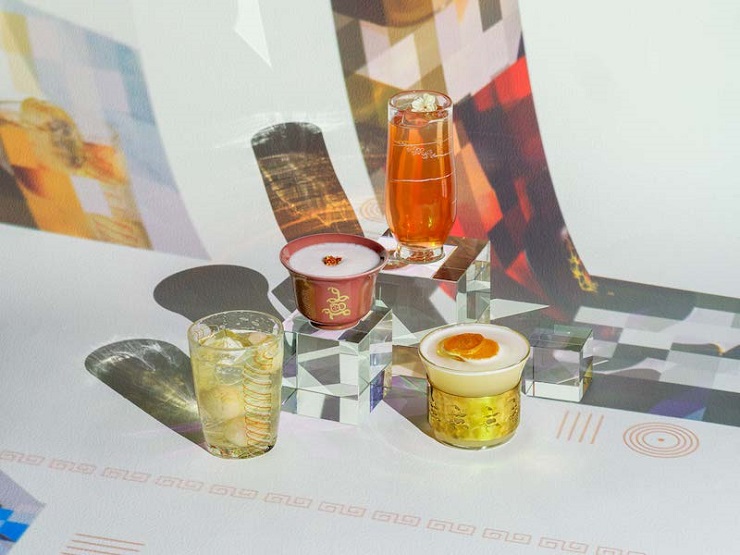 Spring
: a reinterpretation of Gin Highball, this cocktail associates gin with seasonal tangerine and longan flavours. There's bitter notes from Amaro Santoni and a dash of London Essence White Peach and Jasmine Soda.
Summer
: served in a hand-blow glass infused with bubbles to represent the effervescence of summer and featuring white, red and green stripes that recall Mahjong tile colours, this cocktail is inspired by Hong Kong's Cha Chaan Tang lemonade. The salted lemons have been replaced by salted lychee paired with Japanese Nikka Days Whiskey and a local Amaro made with locally grown herbs.
Autumn
: an ode to Chinese culinary spices, this cocktail is rich with the flavours of star anise, goji berry Chinese dates and persimmons. Crafted with Mitcher's Bourbon Whiskey, it's a drink of choice for whiskey cocktail lovers.
Winter
: a nod to the comforting Chinese potato and ginger sweet soup, it's a take on whisky sour. Made with Matusalem 15 Years Rum, it's served on the rocks and garnished with sweet potato candy.
HKD 180 per cocktail
https://www.darkside.hk/
Rosewood Hong Kong, 18 Salisbury Road, Tsim Sha Tsui
This write-up is based on a complimentary cocktail tasting hosted by DarkSide. No money has been paid to post this review which is entirely base on the genuine opinion of it's author.