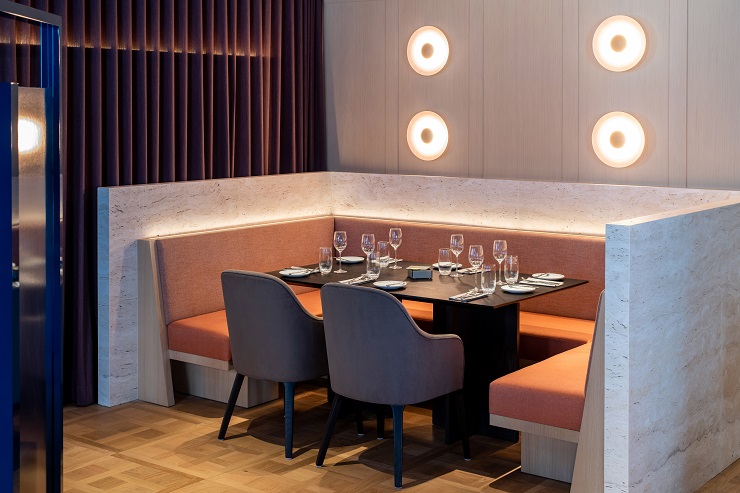 by Aude Camus

German gastronomy … I have to admit I didn't think much of it. I've never had a German meal before and I honestly didn't feel like I was missing out on something. But then I was invited to discover Heimat – a restaurant recently opened by chef Peter Find to pay homage to his native cuisine. The idea of going beyond the pretzel and currywurst cliché and explore the flavours of a cuisine I don't know anything about was tempting enough for me to accept the dinner invitation. Well, the dinner actually kicked off with pretzels (small and hot little delicious pieces of dough which I very professionally stuffed my face with) but the rest of the meal was definitely a surprise to me.


The chef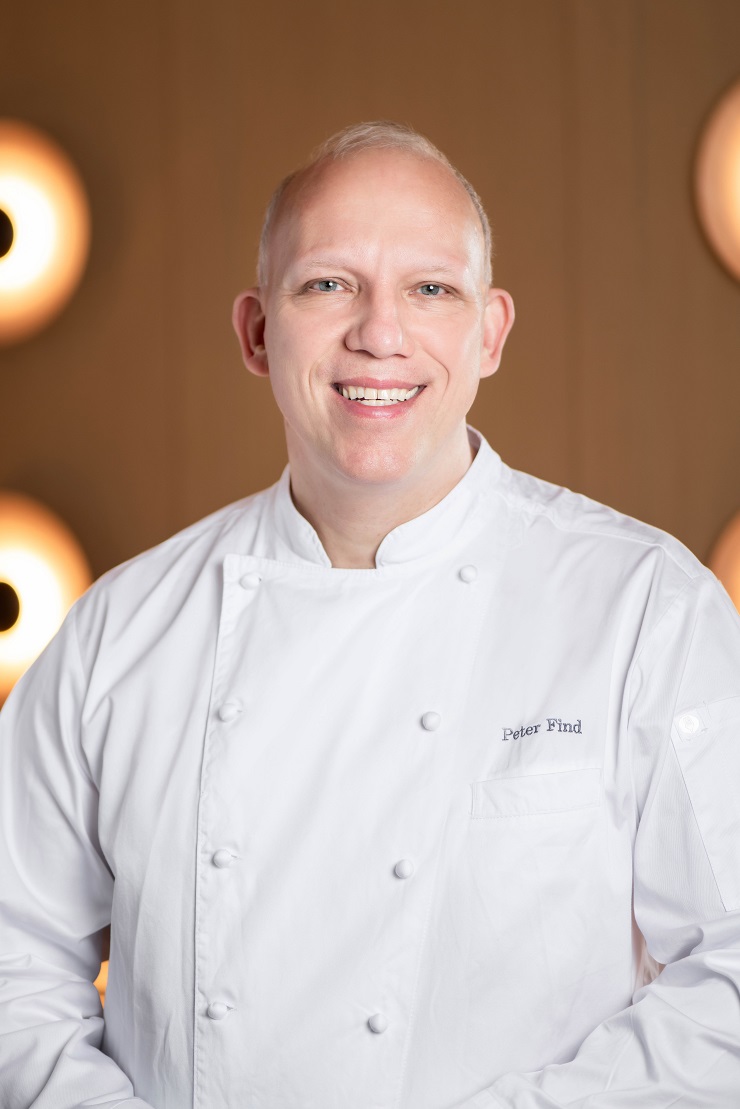 Chef Peter Find first moved to Hong Kong in 1995 to work as Executive Chef at Pierrot – a now closed French fine dining restaurant inside the Mandarin Oriental Hong Kong. Having sharpened its culinary skills and worked at several five-star hotels in Singapore, Bahrain and Macau, chef Peter came back to the city in 2010 to take up the role of Executive Chef at The Ritz-Carlton, overseeing six restaurants.

Heimat is the chef first solo venture. It's also the first time chef Peter cooks his native German cuisine for restaurant guests. A plunge which took the 56-year old chef many years to take but which he eventually did for fear of not being presented with the opportunity ever again as he mentioned in an interview given to the SCMP.

At Heimat – which translates as homeland, the chef hopes to change people's views on German food and show us that there is way much more to German cuisine than Oktoberfest and sauerkraut.



Interior Design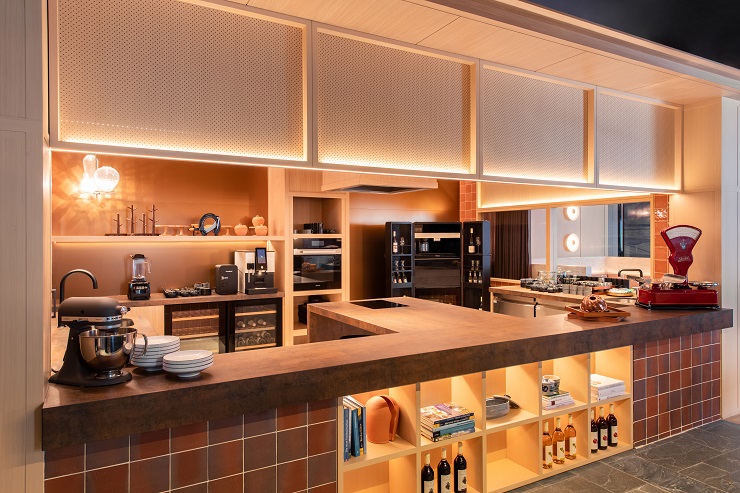 If your idea of a German restaurant is the house of Hansel & Gretel – cue fairy tale-inspired décor, gingerbread furniture and more, then you're in for a surprise. Designed by JJ Acuna / Bespoke Studio, the space – at the heart of LKF, takes inspiration from the minimalistic style of legendary German-American architect Mies van der Rohe. The open kitchen is the first thing you see upon entering the main dining room and it instantly creates that sense of home.

The best seat in the house? At the Stammtisch, the table which in German pubs and restaurants is reserved for regulars.


Food

The restaurant currently offers a six-course tasting menu (HKD 1,280) also available in vegetarian and vegan versions. There will also be seasonal tasting menus available – white asparagus was the order of the day when I visited mid-May, and a la carte will be coming eventually but I would recommend the tasting menu option if you're a beginner when it comes to German cuisine appreciation.


Highlights of the tasting menu: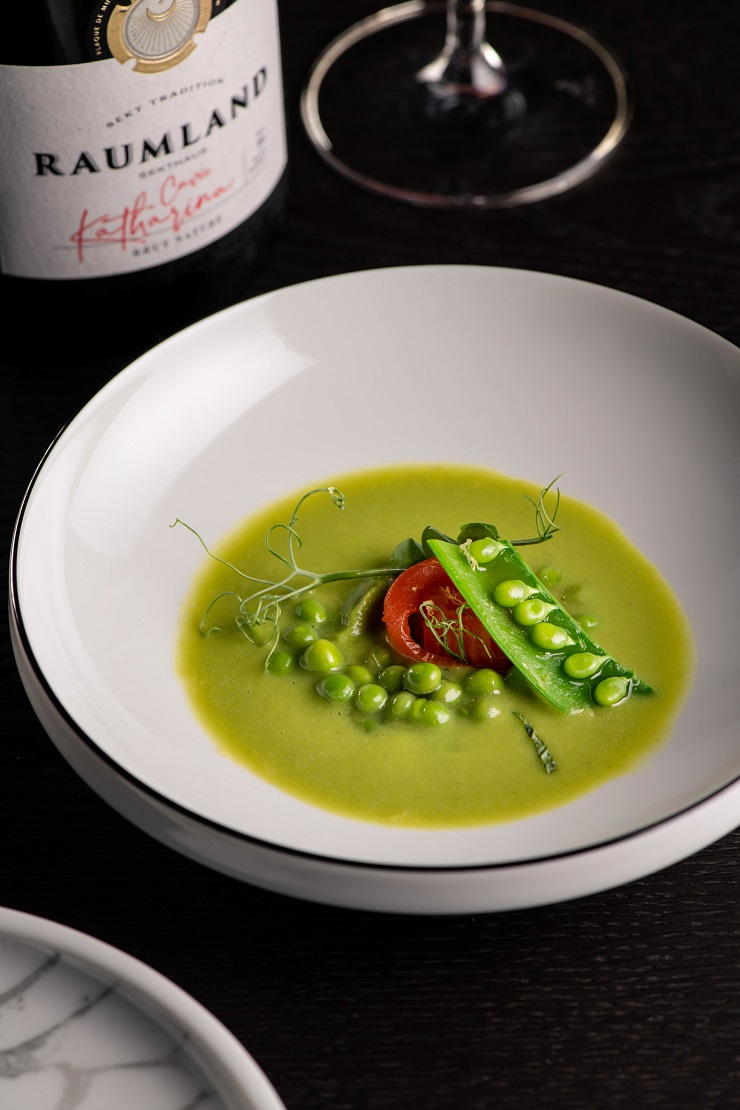 The Frühlings Erbsensuppe. This spring green pea soup is nothing like I would have expected from a German dish as it's refreshing, very green (no cream is added to the soup so it's basically just green peas) and is infused with the smoky flavours from a trout that is smoked locally at Aberdeen's Victoria Island Smokehouse.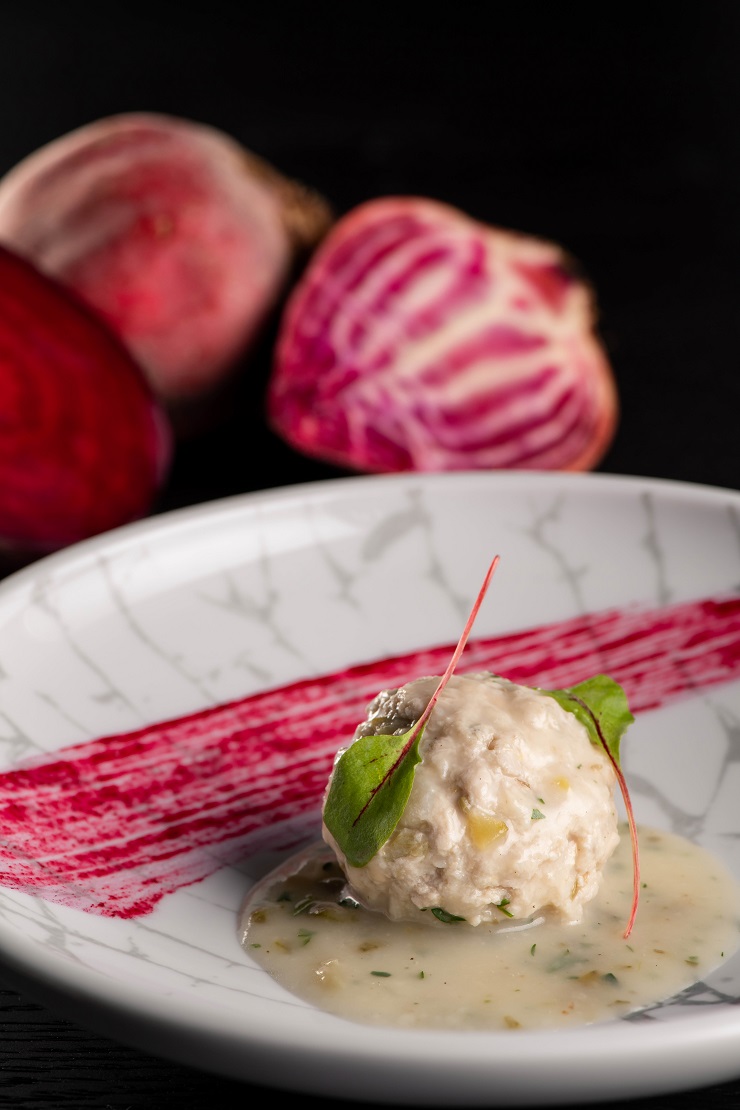 The Koenigsberger Klopse, a specialty originated from the city of Konigsberg which was once the capital of East Prussia, a province of the German Empire. Dubbed a pork dumpling on the menu, this reminded me more of a pork meatball. Made with local Hong Kong heritage pork and capers it's served in a white creamy (but not heavy) sauce. It's a very comforting dish that has a nice sour kick to it.
The Zwiebelrostbraten, a prime beef sirloin cooked to perfection and served with onion in three ways which add different layers of flavours to the dish.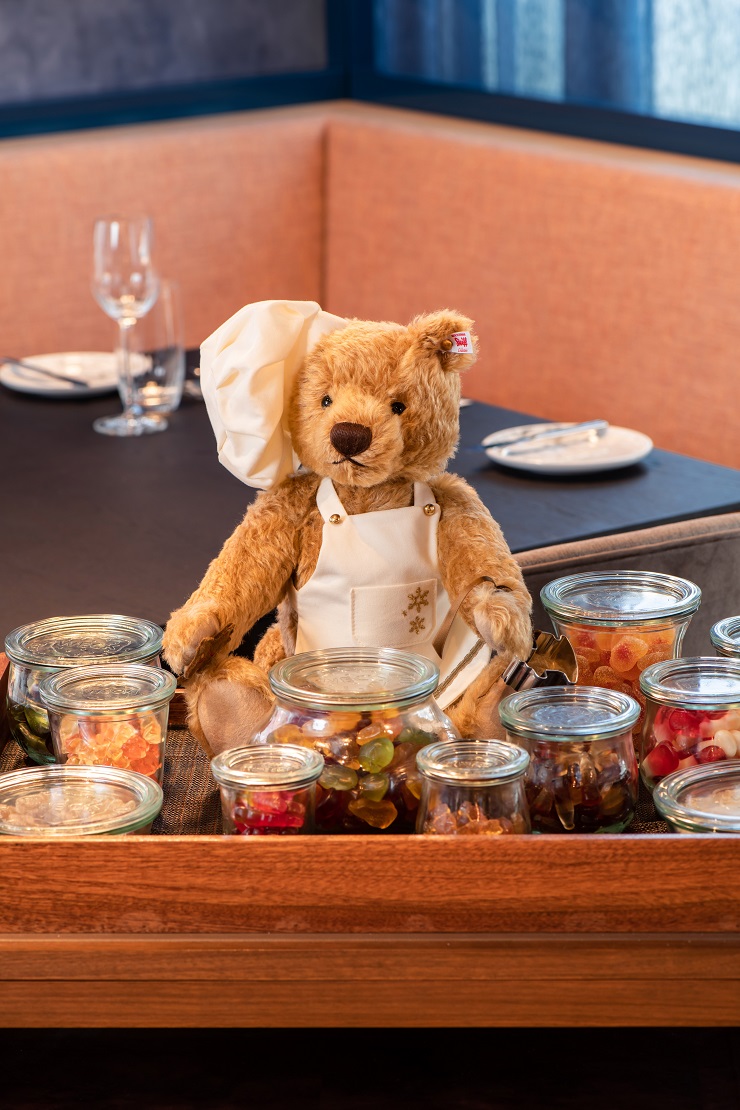 Don't rush out too quickly after dessert, there is a bespoke Gummy Bear Trolley coming your way. "It doesn't matter what age someone is, when the Gummy Bear Trolley is wheeled to their table and they see the selection of sweet treats, a smile instantly appears on their face and you can see nostalgia wash over them," says Chef Peter Find of his post-dessert trolley. And it's true the offering of homemade sweet and chewy German candies does put a smile on your face. I recommend to give a go to the chili one if you'd like to end the meal on a spicy note.
Heimat
www.heimat.hk
8/F, LKF Tower, 33 Wyndham Street - Central
This write-up is based on a complimentary dinner tasting hosted by Heimat. No money has been paid for publishing this article which is entirely based on the genuine opinion of its author.