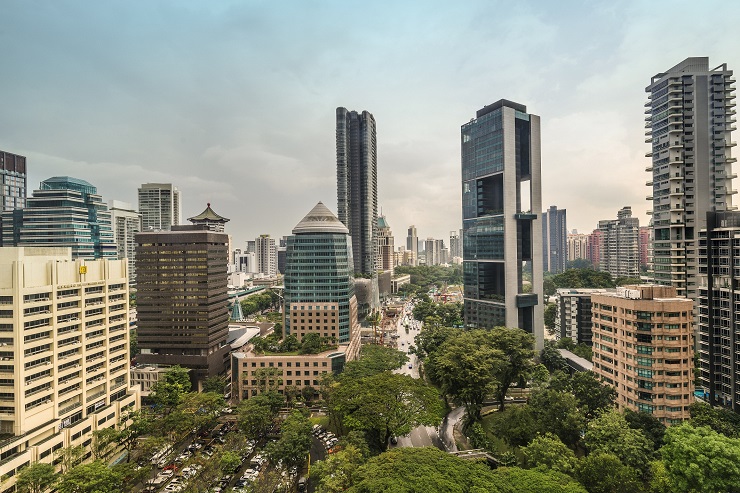 by Gayatri Bhaumik
This piece is based on a December 2021 stay at Four Seasons Hotel Singapore. The situation is evolving constantly with the coronavirus and current rules and restrictions might differ from the ones mentioned below.
Since opening in 1994,
Four Seasons Hotel Singapore
has become a stalwart of the Lion City's hospitality scene, offering visitors reliably comfortable accommodation. But, not content to rest on its laurels, the hotel has spent the last two years revamping its facilities—mostly at the hands of Hirsch Bedner Associates—with a particular focus on elevating its dining and wellness offerings.
Although I've spent a lot of time in Singapore over the years, this is my first visit to the Four Seasons Hotel Singapore and I'm surprised to discover just how ideally the hotel is located. Tucked into a discreet spot just moments from the shopping boulevard of Orchard Road and the UNESCO-listed Botanic Gardens, this really is prime position.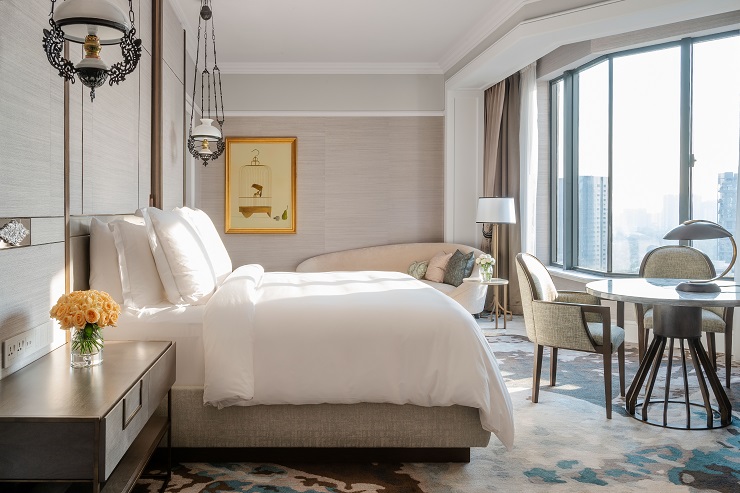 The 259 guest rooms here formed the bulk of the property's makeover and now include luxury-themed suites and hypoallergenic rooms.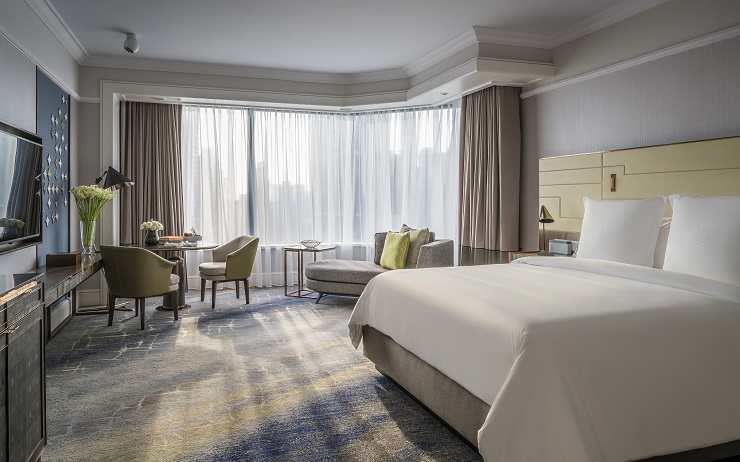 The Premier Room I check into doesn't fall into these categories but is nonetheless exactly the type of luxurious escape I'd expect from a property of this caliber.

It's very generously sized, with postcard windows offering sweeping views over the streets behind Orchard Road. The contemporary interiors are rendered in soothing shades of mocha, beige, and ivory, while plush carpeting, whizz-bang tech, and all the mod-cons, ensure you have everything you need, whether you're working or relaxing.

And that's all before you get to the sizeable marble bathroom, which features a separate soak tub and rainforest shower. Rest assured, you're going to get a great night's sleep here and wake up ready to tackle whatever the next day will bring.

Before I hit the sack though, I head downstairs for dinner at One-Ninety. Billed as a "modern Asian brasserie," the hotel's all-day-dining restaurant also recently underwent a facelift and is a tasteful spot. Because it's just before Christmas, I'm here to try the Festive Set Dinner by Chef Pierre Barusta; the meal is a four-course ode to decadence.

I start with Fine de Claire Oysters before moving onto a rich mushroom soup replete with black truffle; for the main, I opt for what I call "Christmas-on-a-plate", a heaping platter of roasted turkey, bread and chestnut stuffing, and cranberry sauce, before ambitiously finishing with the chocolate tarte with grapefruit compote. It's all utterly delicious, but as a food coma beckons, I'm grateful that I can just roll upstairs and straight into bed to sleep off the heavy meal.

The next morning, I take advantage of the Four Seasons Singapore's proximity to Orchard Road to hit the pre-Christmas sales—and work up an appetite—before coming back to the hotel for lunch at Garden@One-Ninety, the alfresco space behind the hotel bar.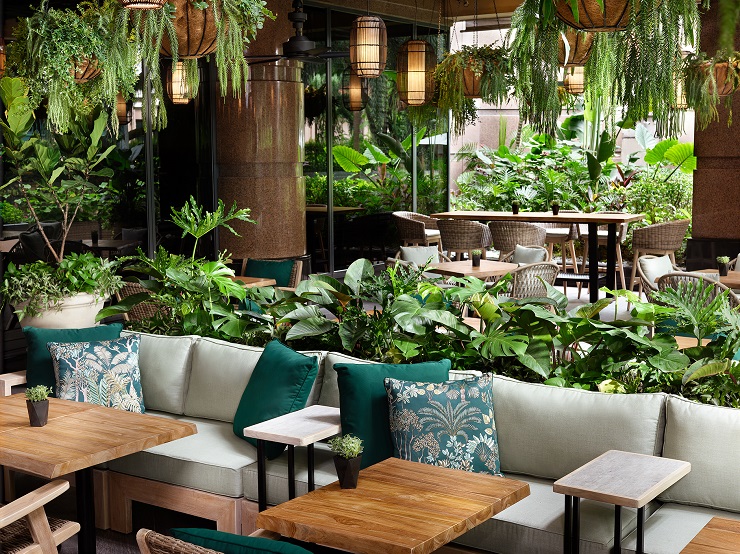 After the morning humidity, settling into this lush garden setting with a refreshing gin cocktail is exactly what I need. The Vietnamese-inspired lunch by chef Barusta—fresh spring rolls and a hearty beef pho—also hits the spot after the morning's exertions.

Despite it being the middle of the festive season, I can't escape having to do a little work this afternoon. So, after lunch, I head back upstairs and spend the afternoon with my laptop. Still, with an expansive table to work at, a sizeable flatscreen TV to entertain me when I need a break—and a king-size bed for a cheeky afternoon nap—it's no hardship to while away the afternoon in my Premier Room.

I might be visiting from Hong Kong, but I can't miss the chance to have dinner at Jiang-Nan Chun, Four Seasons Singapore's signature Cantonese restaurant.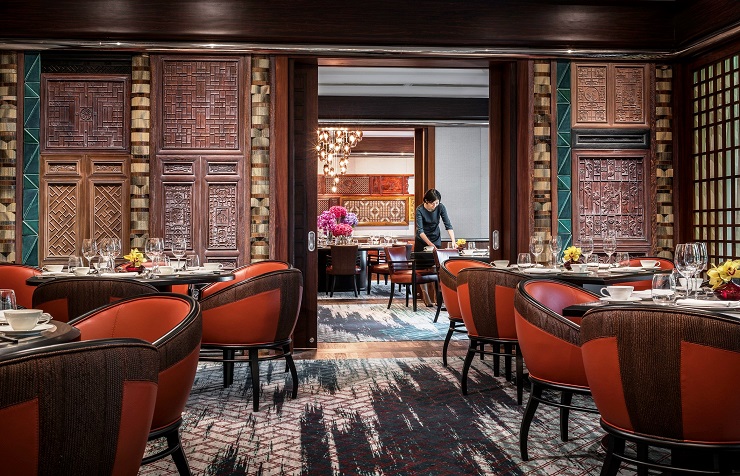 In a refined setting that puts an upscale spin on Chinese design, I sample chef Albert Au's signature menu and discover some true culinary artistry. Each of the eight courses is well-thought-out and beautifully plated, but standouts include the Braised Star Garoupa Fillet with Japanese Radish in Superior Stock, the Wok-fried Boston Lobster with Garlic and Dried Chili, and the Braised Pork Belly with Pineapple. It's no wonder that this restaurant is popular with Singapore's foodies.

During my visit, the hotel is still upgrading its wellness facilities, but some parts are already up and running. So, before I check out of the hotel, I slip into the elegant new Four Seasons Spa.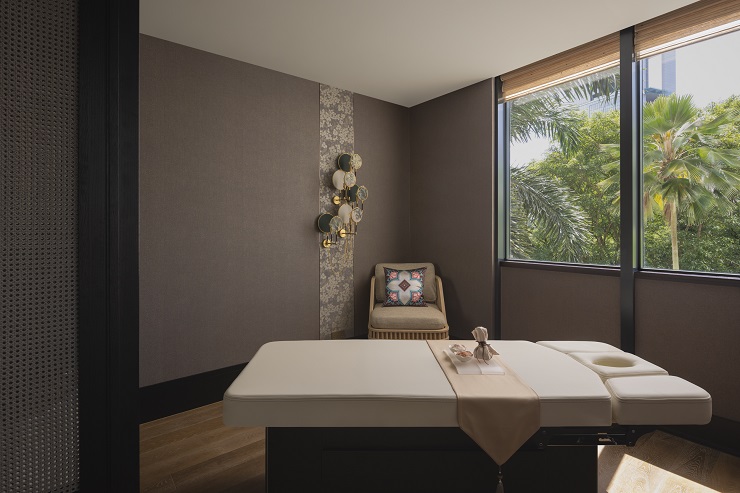 Within minutes of my arrival, I'm ensconced in one of the five cozy new treatment rooms and embarking on one of the spa's signature offerings. The 90-minute Peranakan Signature Therapy is easily one of the most soothing massages in recent memory, and I soon nod off into a restorative snooze.

The Four Seasons Hotel Singapore has long been one of the premier hotels in the city. But a slew of recent upgrades—to its guest rooms, restaurants, and wellness offerings—are ensuring that the property will meet the needs of modern travelers heading back to Singapore as it emerges from the restrictions of the pandemic. In fact, as I leave the hotel, I'm already thinking I might visit again next time I'm in town—especially since a brand new Nobu restaurant has now opened onsite.


This write-up is based on a complimentary media stay. No money has been paid for publishing this piece which is entirely based on the genuine opinion of its author.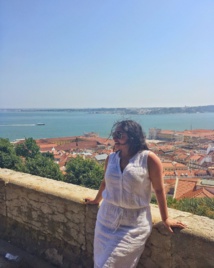 About Gayatri Bhaumik
Always ready for her next adventure, Gayatri Bhaumik took her first flight at 10 days old and hasn't looked back since. After long stints in Bangkok, Melbourne and London, she's now based in Hong Kong. She contributes travel and lifestyle content to titles like Travel + Leisure SEA, ECHELON, Elite Traveler, Forbes Travel Guide and Destination Deluxe. She also founded The Wordsmith's Ink, a corporate copywriting and social media agency, where she works with clients like Shangri-La Hotels and Shopify.