by Aude Camus

Hong Kong is back baby!
(Some) People are wandering the streets without masks, lunch time in Central is busy as ever, it's a mission to get a seat in the MTR during peak hours, tourists are queuing to hop on the newly revamped Peak Tram and restaurants are packed. And it feels amazing!

The past three years have taken a toll on our mental health and with the ease of restrictions comes a great relief. I don't know about you, but I do feel like a weight has been taken off my shoulders. And I'm also thinking about all the businesses that have suffered a great deal during the pandemic and have shown unmatched resilience. So, I thought it's only fair I do my part and support these businesses as well. I've caught up with Bart Szyniec and Giuliano Dacasto to get the lowdown on Deadly Rabbits Concept, their hospitality group launched in 2019.



Hey Bart, Giuliano. Thanks for taking the time to answer these few questions. To start with, can you share what inspired you to launch your first Ask for Alonzo trattoria together back in 2018?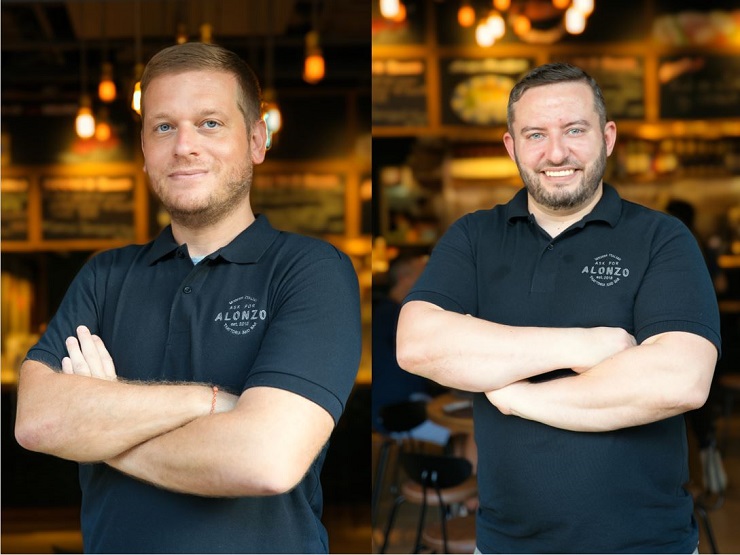 We've been friends for a few years, working in the hospitality industry and we first spoke about opening our own Italian restaurant back in 2014. What we wanted is to bring good, Italian home-style food to people at a price that wouldn't ruin the fun. We were waiting for the right opportunity which finally came in 2018. This opening was truly more a process than an impulse decision.



By the way, who's Alonzo?
The mysterious factor. And Deadly Rabbit number 3. He is the brain behind the concept, getting it all together and making it work.



What about your group's name, Deadly Rabbits Concepts? It's a rather unusual name for a hospitality group. Is there a story behind it?
We both like a grotesque sense of humour and we were inspired by the fictional "The Killer Rabbit" character from the Monthy Python and the Holy Grail movie. We kind of grew organically into this name for our hospitality group. This name means "you won't see us coming" and we also liked the contrast between deadly and rabbit.



Ask for Alonzo is your flagship concept, but you've also launched other brands. Can you tell me more about Porkcentric and Don Sando?
Don Sando is an Italy-meet-Japan sandwich concept. We serve Italian panini, suckling pig panini, katsu sando, Bolognese ragout sandwiches and more. We first thought about this concept when we opened the first Ask for Alonzo location. We were playing with products and creating different things we wanted to bring to our guests but this did not match the Ask for Alonzo's identity. This concept needed an identity of its own, which it now has. It's almost like it is an extension of Ask for Alonzo but it has its own personality and that Japanese factor to it which pairs so well with Italian food.

Porkcentric was an all-new concept. We've been working on it for quite a long time, but its Tai Hang location gave it its actual shape. It's a concept that gathers the feel of Central Europe under one roof with its tradition of pork, beer, seafood, and other dishes cooked with charcoal. It's something people who grew up in Germany, Poland, Northern Italy or Hungary would recognize and we've become a meeting spot for these communities in Hong Kong. But the concept also speaks to local patron who love the "meat on the bone" style of eating and appreciate our extensive choice of different breeds and cuts of pork and beers.



Are you working on opening on bringing further new concepts to Hong Kong?
We are. We've worked on a few options in the past couple of years but it's too early to say which one we will launch first as it will most likely be determined by the location.



You currently have five Ask for Alonzo outlets with the recent opening of your Wan Chai location. How do you decide where to open a new outlet? What do these five locations have in common and what makes each one of them unique?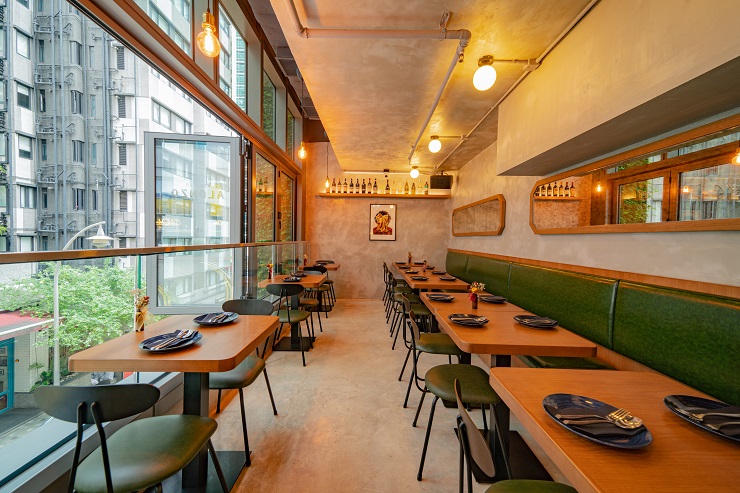 Location is key to us. It took us two years to find the Wan Chai spot (8 Star Street) and we've said no to at least 30 or 40 sites which we've visited. We thought about opening in Tseung Kwan O but we didn't because we couldn't find a location we liked.

We really put a lot of thoughts into the area. We go to areas that have a community vibe. This idea of community is important to us, and we've built our own little community of regulars who come in our restaurants on a weekly basis. We also throw quite several monthly, and one-off, events to engage with our guests. We like locations that are open to the street and dog friendly. Yet, each location is unique. In Quarry Bay we're surrounded by office buildings while Ask for Alonzo Tai Hang sits next to a peaceful temple, in Happy Valley we look at a tram stop and our SoHo location is off the beaten paths. In a sense, our Wan Chai outlet is the one that combines all our criteria. Star Street is commercial but also residential area, it's easily accessible and we're visible from each corner of the street.



What's the signature dishes I should order next time I eat at one of restaurants?
Alonzo's Carbonara because it's simply the best in town. For vegetarians, a must-order is a Ravioli Fiorentina with ricotta cheese and spinach, served in our homemade tomato and basil sauce.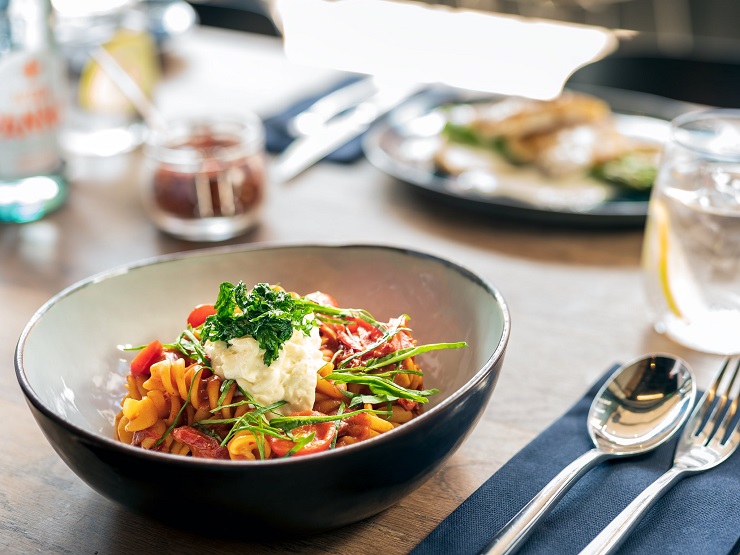 You'll also find quite a lot of exclusive dishes at Ask for Alonzo on Star Street. You must try the Penne All Vodka, 'Nduja Salami Spiralotti, Prawn and Asparagus Risotto.
I believe I'm quite savvy when it comes to all things French in Hong Kong. But I'd love to hear all about your recommendations of places where to eat authentic Italian food (other than Ask for Alonzo obviously), order a ristretto, shop groceries …
Bart: I'm Polish! I'll let Giuliano answer this one.
Giuliano: When one is nostalgic for Italian products, the first place that comes to mind is
Mercato Gourmet by Giando
, and the shop on Star Street is best-stocked. For a good espresso to be enjoyed the Italian way,
Crust
in Wan Chai is, without a doubt, the place to go.
Rediscover our 2021 review of CRUST Italian in Wan Chai
Regarding where to eat,
Testina
on Lyndhurst Terrace, Central, offers a good Italian lunch with traditional and contemporary dishes, while
Aria
in California tower serves an excellent dinner.
http://deadlyrabbits.com/