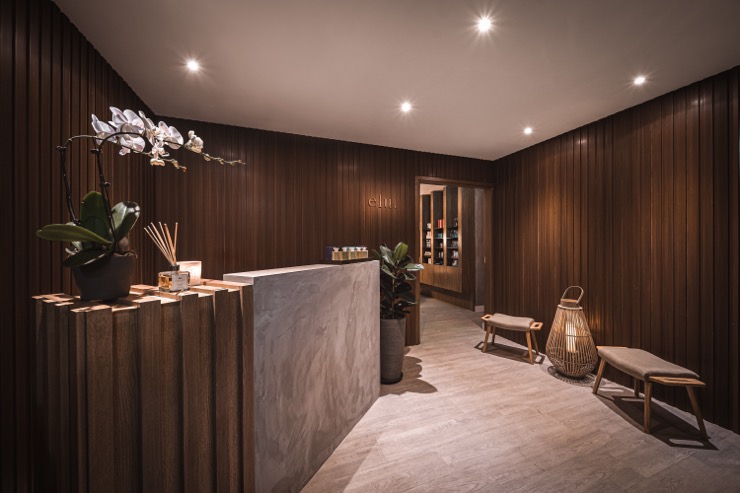 by Aude Camus

Unwinding and decompressing is always much needed in a city like Hong Kong and my go to places to do so are most often hotel spas as I do like a side of luxury amenities when it comes to treating my body and my soul. However, I've lately discovered a few urban spas which do offer high-end services and are filling-up the gap between luxury hotel spas and cheap massage places and love that I do now know where to book myself in for just a quick and convenient luxury break. Recently opened on Lyndhurst Terrace, elu.spa offers everything I'm looking for when treating myself to a quick escape from the hustle and bustle: convenient location, beautiful design with serious attention to details, short but on point beauty services menu ranging from waxing, mani-pedi to signature massages and facials.

Elevator opens on 7/F of 46 Lyndhurst Terrace and you are whisked away the crazy crowd and rhythm of Hong Kong and welcomed into a calm and chic lounge, sipping on your tea and already unwinding.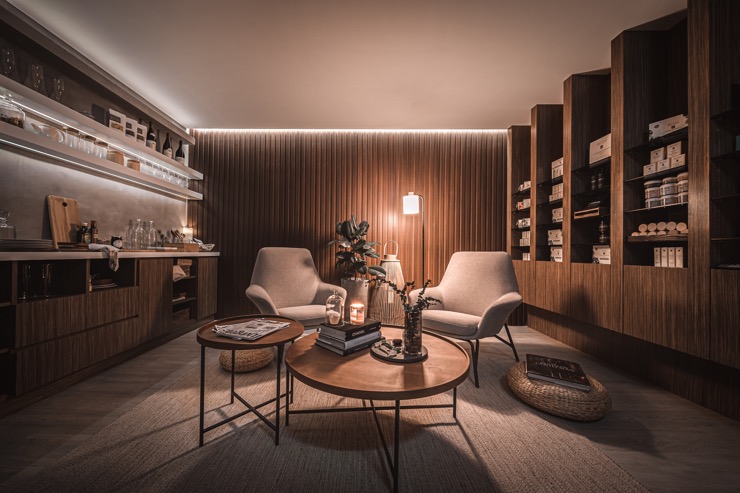 Hermes plaid, diptyque candles, Aromatherapy Associates products on the shelves (God, I love this brand), beautiful coffee books and wine glasses on the little counter … it feels homey and welcoming yet very chic. Very Scandinavian in a way (says the girl who has been living in Sweden for a few months) which is not surprising at all knowing that Estonian word "elu", meaning life, inspired the place.

Speaking of Aromatherapy Associates, it's time for my Ultimate Aromatherapy Experience (60 min) and I'm dying to enjoy this relaxing break and finally pause my brain for a few minutes.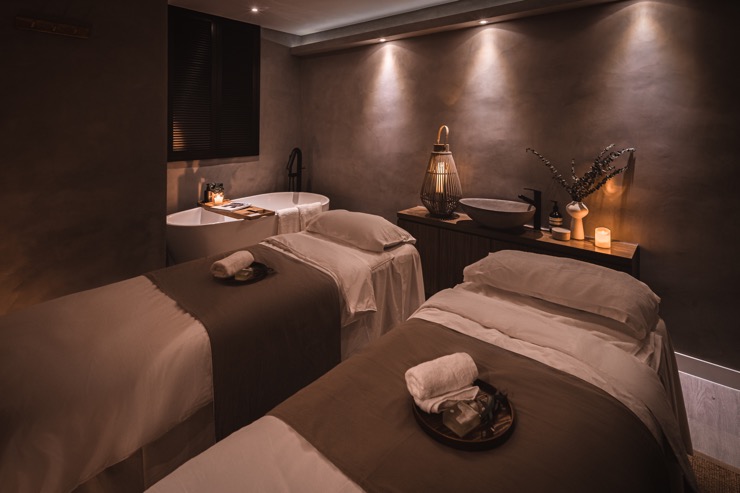 I have to say I was very impressed by my therapist. She did focus much of the massage on my upper back, you can't imagine how tense it is, and was guiding me on how to relax and better accompany her so that she can work on untidying all the knots (and even her told me I must be exhausted at the end of the day given how many knots I have in my back so not kidding when telling you my wellness breaks are always much needed). The experience is always a bit painful to me as I am so tense, but she did manage to make it painful in an enjoyable way as I could feel the tension sleeping away from my body.
Whether you need a quick 30 min touch-up between two meetings or a 90 min long heavenly massage at the end of a long day, this Scandinavian-chic spa is definitely worth checking.
Ultimate Aromatherapy Experience: HKD 1,800 for 60 min / HKD 2,200 for 90 min
elu. spa
7/F, 46 Lyndhurst Terrace – Central
This write-up is based on a complementary Ultimate Aromatherapy Experience (60 min) offered by elu.spa. No money has been paid by elu.spa for publishing this piece.