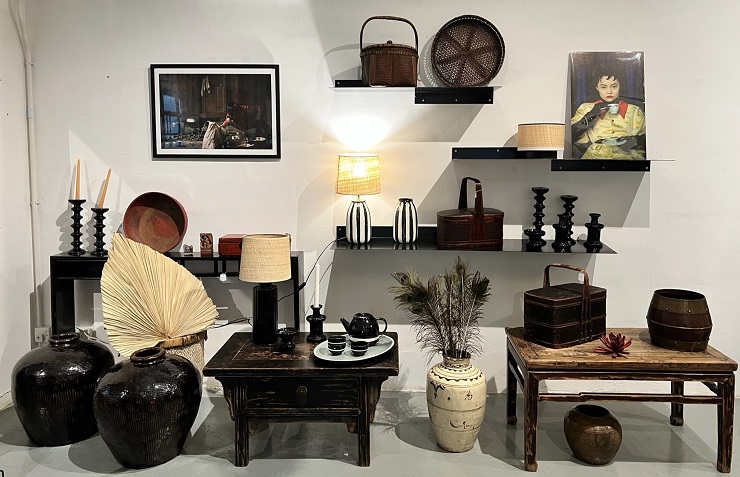 Special offer for the first 5 readers to visit Lumeun Home showroom in Wong Chuk Hang :
Receive a complimentary mini stool (priced at HKD 400) with minimum purchase of HKD 600. Just mentioned you've read the article on our website.

by Sally Victoria Benson
Feeling a little disconnected from her true self, Delphine Lernoud left the corporate world and never looked back. Establishing Lumeun Home in 2018 was her way to feed her passion for showcasing beautifully made and thoughtfully sourced furniture while still being true to her commitment to the environment. I visited Lumeun Home showroom in Wong Chuk Hang to sit with Delphine and learn more her inspirations and browse at her gorgeous selection.



Let's start at the beginning, how did Lumeun Home begin?
In 2018, I was at a turning point in my career–fed up with the corporate world: always more sales, more turnover, more profit, flying thousands of miles by plane to visit shopping malls, department stores and airports–asking myself; does this still make sense to me? When I realised that the answer was obviously NO, then, I started to feel the urge to start my own business. One which would have a limited environmental impact.

At that time, I was involved in beach clean-up campaigns in Hong Kong under the French NGO "Sous les Dechets la Plage" and obviously when you collect tonnes of waste on a beach, you realize how harmful our production and consumption model can be for our planet and how much you don't want to be part of it any more.

So, I started to look at ways to combine my long-life passion for home decoration with environmental awareness. This is how the idea of bringing refurbished furniture and unique objects from China (where I lived eight years) to Hong Kong came to me. Nothing made from new wood. Nothing from mass production but instead, a range of existing furniture and objects repaired and embellished by hand by a community of craftsmen.

I spent six months working on our sourcing, the logistics, and fine tuning our launch strategy (name, brand identity, social media). We first started with doing temporary pop-up stores in Central until came this opportunity of having a permanent, and bigger, space in Wong Chuk Hang. This really helped take our business to the next level.



Is there a story behind the name "Lumeun Home"? What does it mean and how did you decide that it was the right name?'
"Lumeun" is a combination of two Chinese names. "Lu" means "road", which could signify the road where you live or the road to travel, to new discoveries. While "Men" (without "u") means "door", literally, the door of your home but also the door to new horizons. Lumeun is a combination of these two words, it's the door from which travel starts.



What is your philosophy when it comes to interior decor?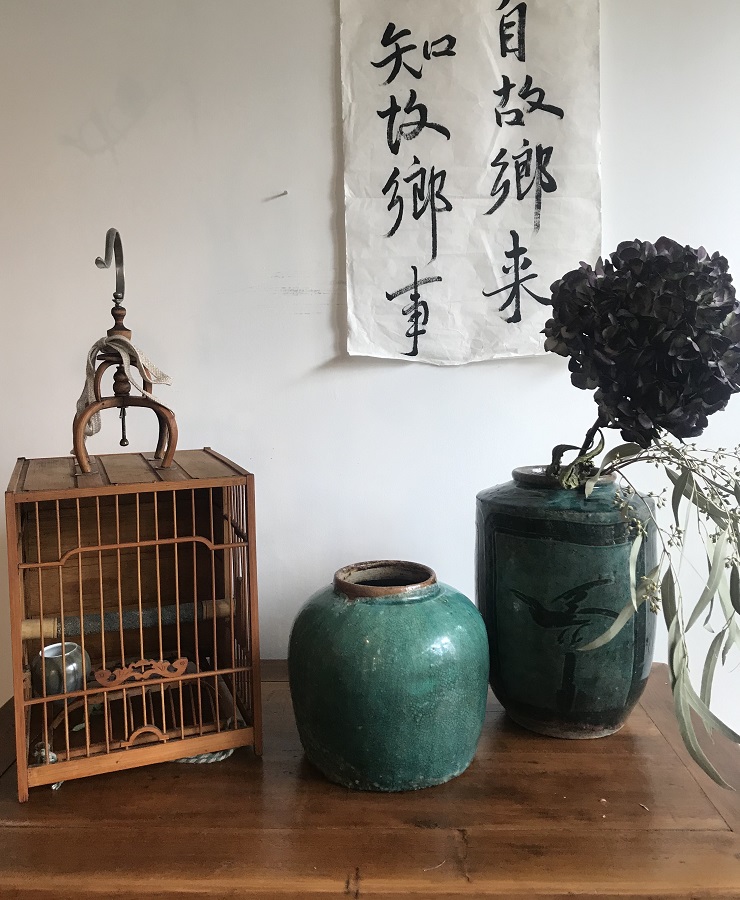 I'm a firm believer that no interior shall look the same as another one. Your interior reflects who you are, and where you come from. It shall tell a part of your unique story, of the places where you have been living, where you have been traveling, what makes you so different. That's why in general, I prefer eclectic décors blending different styles. An interior with designer pieces only lacks soul, an interior with traditional furniture only can be suffocating. I love a mix and one of my favourite corner at home is an original lounge chair from Charle Eames that sits next to a pair of traditional elmwood Chinese wedding cabinets.



What inspires you?
Traveling and exploring new places is what inspires me the most It helps keeping my eyes open and my mind sharp. And when I travel, I always make sure to stop by the vintage shops in town to shop vintage and I would never miss a flea market.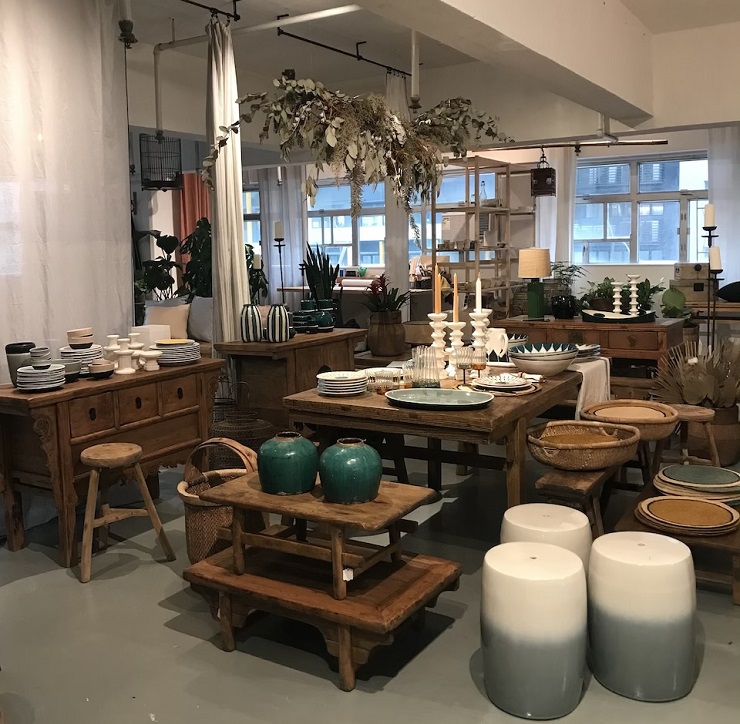 You have a beautiful choice of Chinese furniture pieces available for sale in your showroom. How do you curate this selection?
Curation is the hardest part of my job if you ask me. I find beauty everywhere and in everything so it's hard for me to only select a few pieces. Try to keep things interesting by bringing together different styles and pieces with unique details that differentiate them from each other - it could be a paper tag hidden inside a travel case, a patina, a colour, Chinese characters on the handles of a harvest basket... I also love imperfections such as marks and stains, as they tell us about the special story of each piece,



Is the rise of sustainability topics influencing your business approach?
No brand can ignore the importance of making products in a more sustainable way. Moreover, in the interior design world where furniture and objects are made from raw resources (wood, metal, glass) which are imported most of the time.

With Lumeun, I took the "parti pris" to look for a way of giving existing objects a second life rather than producing new ones. We don't make or sell any furniture made from new wood and we don't distribute any brand that is not able to control their production line and ensure the traceability of their products either. I'm proud to distribute brands such as Maison Sarah Lavoine which tableware are produced in Provence. I've been a long-time fan of the brand – launched in Paris in 2013, and its energetic designer, Sarah Poniatowski. The brand is extremely popular in France, and it's celebrated for its Parisian chic style but with a touch of fun. I find that their objects pair beautifully with our wooden furniture. For example, their bi-colour lacquered tray "Basile" combined with a trio of their "Slave" candlesticks, is a perfect way to dress up our elmwood coffee tables. Or their table lights from the "Sicilia" range with a bi-colour ceramic base stand magnificently on our console tables. Their tableware and glassware are also very playful as you can make your own combinations of colours between the different plates for a very unique table setup.


We also aim at supporting local artisans and we work with workshops in Hong Kong to design our gunmetal furniture and sofa.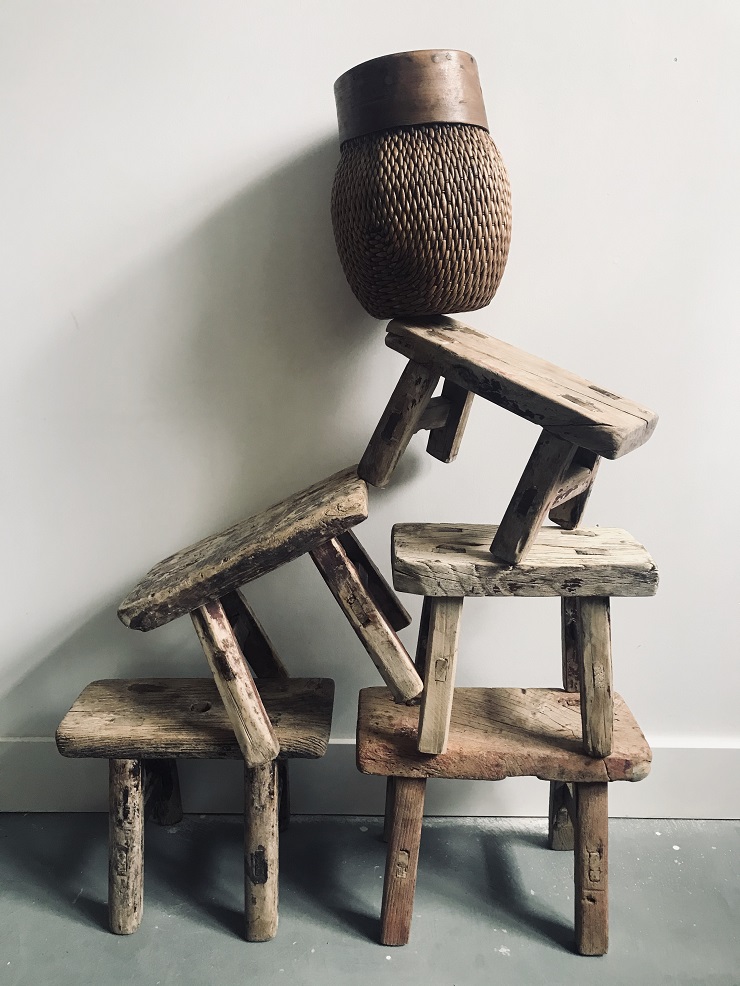 What are some of your best sellers?
Our mini stools are extremely popular. Our customers love them as they can be used by the whole family, so they usually buy them by 2 or 3. Kids love using them, whether it's for sitting coffee table or for putting put their shoes on. They are also beautiful decorative items. I personally love them in the bathroom as they bring a cosy touch that warms up of the room.

Our harvest baskets are also selling really good. I love them in natural tones, but they sometimes come painted in green, yellow or black, it gives them a pop arty look which is really cool in an entrance or in a family room.
The elmwood console table is a timeless and very elegant piece that is also super versatile. One day you can decide to move it from your entrance to your bedroom and it will always work, even in a kitchen with a rustic décor.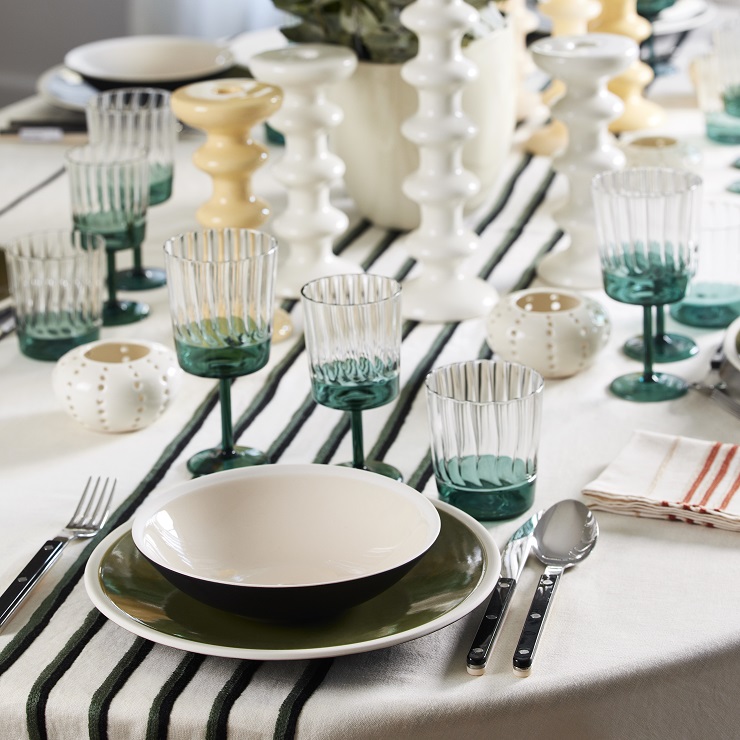 And then, the Maison Sarah Lavoine are also selling very well. My favourite range from the brand is the glassware collection Eclat. I love the art deco-inspired design of the carafe, the wine and water glasses and the tumblers with their delicate streaks. They are so elegant. Hold one glass and you would feel like a character of the Great Gatsby! I also love the Portofino table light for the contrast of materials, the rattan of the light shade with the ceramic of the base.
Lumeun Home also custom make sofas, mirrors, curtains, tablecloths and napkins and beautiful steel tables, all proudly made in Hong Kong. Can you tell us more about this side of your business?
Actually, I started to look for local custom made for residential projects in order to reduce the shipping cost and to shorten the delivery time for our clients. A custom-made sofa from Europe can take 3 to 4 months to get shipped to Hong Kong. You can shorten it to around two months when making it locally. But most importantly, I wanted to explore, and promote, local savoir-faire. We have mirrors, consoles and side tables produced in a metal workshop in the New Territories, curtains and table linens made by women in a local tailor shop and I also work with a great person when it comes to upholstering.
What's coming up for Lumeun Home in the next few weeks?
Surfing on the success of the items from Maison Sarah Lavoine, we bringing more products from the brand to Hong Kong including beautiful mixed cotton wool rugs made in India, side tables and some statement pieces such as organic shaped mirrors in walnut. The latest can make an outstanding wall set up when you combine them by twos or threes. The best way to keep updated with what's new in our showroom is by following us on Instagram
@lumeunhome
.
Lumeun Home
KWAI BO BUILDING
8/F, Unit A
40, Wong Chuk Hang Road
Wong Chuk Hang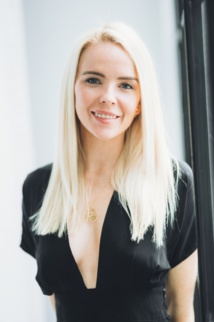 About Sally Victoria Benson

Born in Sydney, raised in Macau and now calling Hong Kong home, Sally loves exploring Hong Kong with her two favourite French sidekicks, her husband Sylvain and son Louis.

Sally loves discovering the best of what Hong Kong has to offer for everyone. From stroller friendly hikes for families, to interviewing people behind some of the city's coolest businesses.

An entrepreneur and foodie at heart, Sally is fluent in Mandarin Chinese and owns Macau Lifestyle, an online publication all about Macau. Her newest undertaking though, is learning French!

Follow her on IG @sallyvictoria for her take on all things Macau, people, travel and much more