by Aude Camus

Aqua Restaurant Group is celebrated for a wide range of things including the stunning interior décor of its dining venues – with a few of them also boasting jaw-dropping vistas of the Victoria Harbour, its award-winning concepts but also its Non-Stop brunches. The latest being named as such because they are the longest free-flow brunches in town. It's therefore not a surprise that their restaurants are popular hangout spots on weekends, with group of friends gathering to celebrate a special occasion or just enjoy the 3.5 hours of free flow. But what about families? Cantina, the group's Italian restaurant found in Tai Kwun, is enticing them with a kids-friendly formula.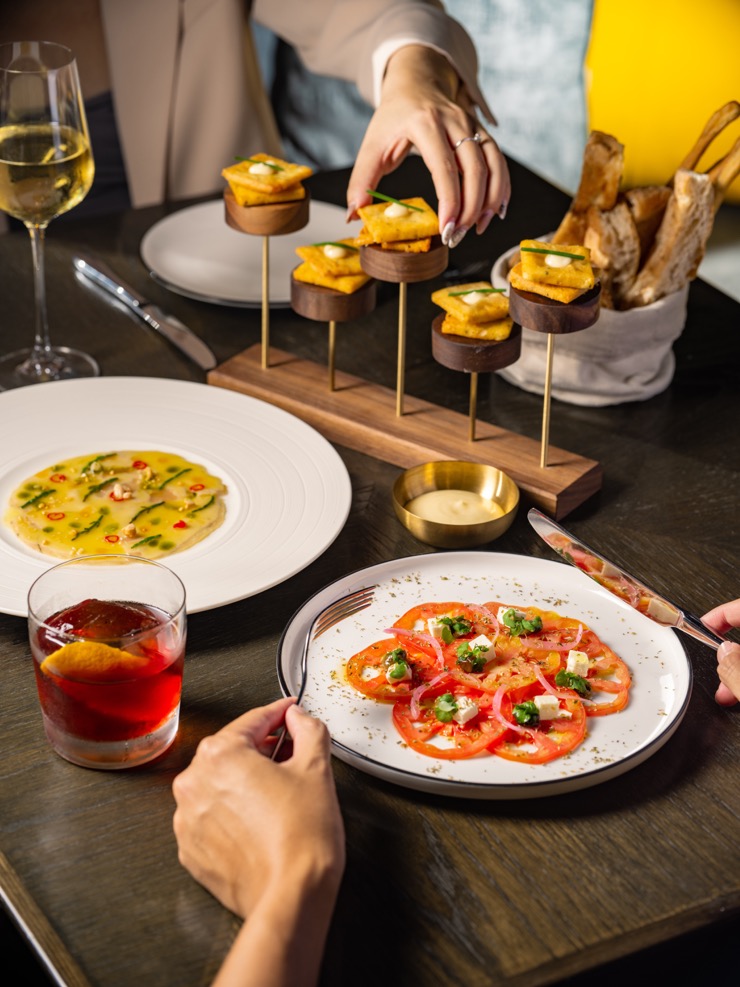 The kid's brunch menu is available on Saturday, Sunday and public holidays with popular options including the spaghetti with fresh tomato sauce and basil or the grilled chicken breast with potato wedges. Your little one loves pasta, but you'd rather go for something easier to eat than spaghetti? Just ask, they can change it to short cuts such as farfalle.

The extra dose of fun is served on Sundays, in the form of balloon magic entertainment and colouring-in kits.

While kids are busy, parents can enjoy cicchetti (snacks and starters) to share. Served for the whole table, they come unlimited so just feel free to reorder whatever you want. Then comes your choice of main and a dessert platter to share. And since the kids seem to be having a great time, why don't you indulge on one of the free-flow options. There's Prosecco on the menu, Champagne if you're feeling fancy and premium Italian sparkling wine as well. Cocktails, house wines and beers are also included.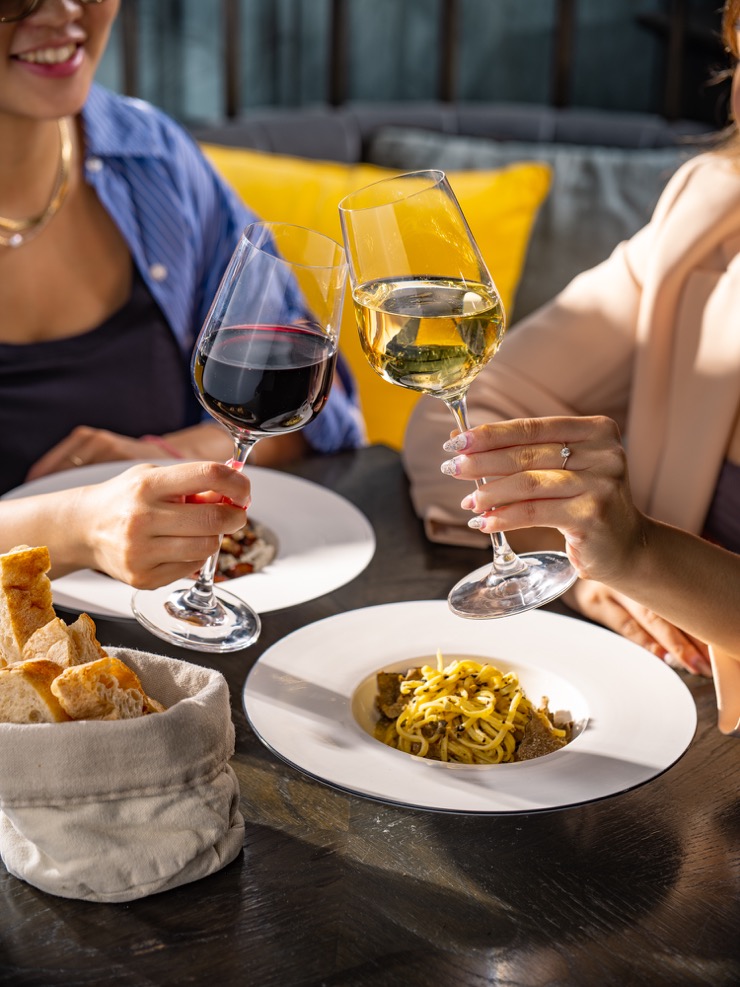 What's more, Tai Kwun's Parade Ground found right downstairs is the perfect semi-open space for kids to play and burn off some energy while parents can sip their drink alfresco on Cantina's terrace overlooking the space or enjoy a post-lunch (and Champagne) digestive stroll.
Kid's Brunch Menu: HKD 298 per kid, aged five to 12
Brunch is complimentary for kids under five
Balloon magic entertainment is on Sundays only while Kid's Brunch Menu is available on weekends and public holidays.
Non-Stop Brunch for adults:
HKD 498 for food only
HKD 788 with free-flow Prosecco, HKD 888 with free-flow Veuve Clicquot Yellow Label Champagne and HKD 988 with free-flow Franciacorta Bellavista
All free-flow options also include house wines, draft beer, selected cocktails and mocktails and a few juices.
Cantina
https://cantina.com.hk/
Police Headquarters Block 01, Tai Kwun, 10 Hollywood Road – Central
This article is based on a complimentary Sunday brunch hosted by Cantina. No money has been paid for publishing this write-up which is entirely based on the genuine opinion of its author.