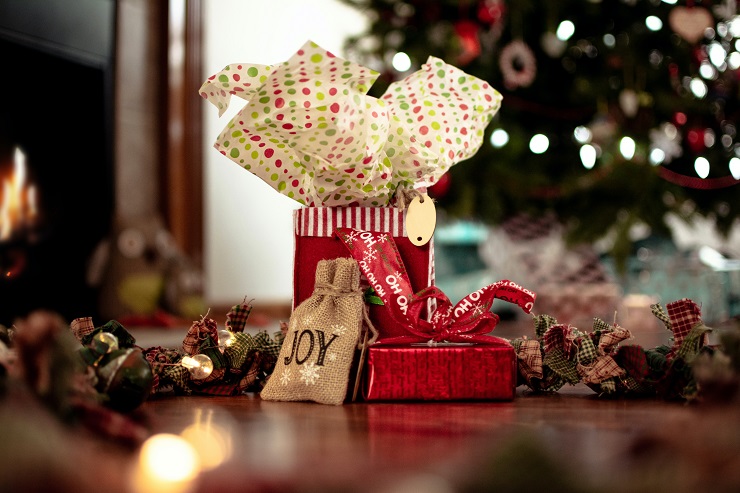 It's beginning to look a lot like Christmas Soon the bells will start And the thing that'll make 'em ring is the carol that you sing Right within your heart

It's beginning to look a lot like Christmas Toys in every store But the prettiest sight to see is the holly that will be On your own front door


'Tis the season for giving. This year again, the team at Hong Kong Madame is delighted to join hands with some of the brands we've featured in our articles over the past few months in order to bring you our very own festive extravaganza. Cue gourmet hampers, festive sweet treats, fashion items and accessories with a touch of Parisian flair, wellness and beauty packages as well as wines and spirits to raise a toast to the festive season.


READ ON TO DISCOVER WHAT'S IN OUR SANTA'S SACK THIS YEAR AND TO FILL IN THE FORM FOR A CHANCE TO WIN ONE OF EXCITING GIFTS WE'LL BE UNVEILING EVERY DAY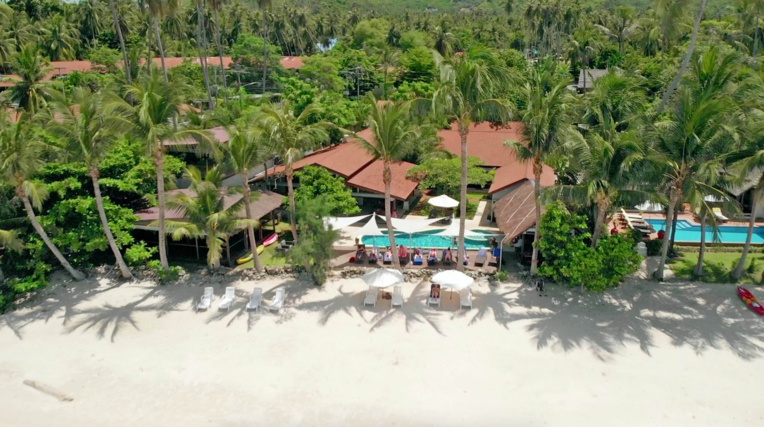 Now that international travel is back on the map, we wanted to take you somewhere special to help you satisfy your wanderlust. This is why we've partnered with Samahita Retreat, the home of yoga, breathwork and wellness in Thailand, to help you reconnect with the discerning travellers inside you. Let us take you on a rejuvenating trip to Koh Samui with a two-night stay in a private room.* Take a moment to look after your health, fitness and wellbeing with access to all the activities included in Samahita Retreat's signature YogaCoreCycle program which range from yoga asana and meditation to core strength, cardio and cycle workouts. Refuel with full buffet access and treat your tastebuds to delicious and nutritious Thai and healthy cuisine that is being cooked with love, to support your overall wellbeing.

*valid for a stay up to and including 31 December 2023. Blackout dates apply and dates are subject to availability.
More gifts, just for you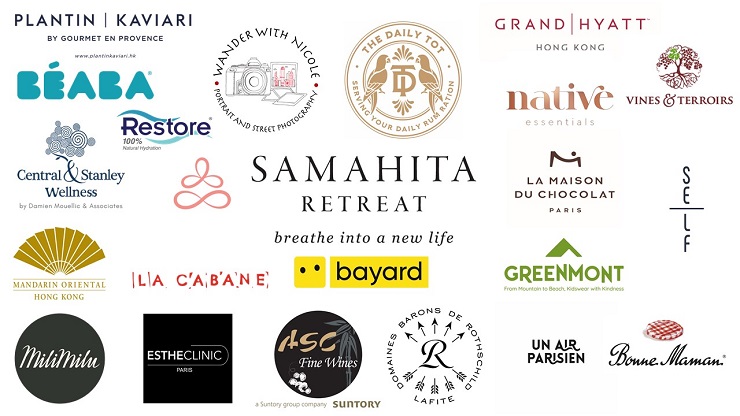 The below gifts are lined up by alphabetical order and not in the order in which they will be given away. The gift of the day will be announced every morning on our Facebook page.
Bayard Press Asia
A one-year subscription to one of their monthly kids' magazines in English - for avid readers aged 3 to 13, and a single issue Special Edition magazine (
value: HKD 820
)
BÉABA
The newly released Babycook Express, a 2022 innovation on the brand's award-winning baby food processor
(
value: HKD 1,799
)
Bonne Maman
A festive selection of Bonne Maman treats including exclusive limited-edition as well as classic signature jams, tableware and biscuits (
value: HKD 800
)
Central & Stanley Wellness
A private Pilates session with certified instructor Ayelet Assor and a bottle of Restore Hydration drink
(
value: HKD 1,760
)
Domaines Barons de Rothschild (Lafite)
A DBR (Lafite) around the world hamper with six bottles of wine (
value: HKD 1,480
)
3 bottles of Altan d'Aussières - Corbières, France (red)
1 bottle of Le Dix de Los Vascos - Colchagua Valley Chile (red)
1 bottle of Chateau d'Aussières Rosé
-
Corbières, France
1 bottle of Amancaya - Mendoza, Argentina (red)
EstheClinic
A wellbeing break inclusive of a free consultation followed by a 60-minute Intense Glow Face Brightening Treatment (
value: HKD 2,300
)
Grand Hyatt Hong Kong
An indulgent afternoon tea set for two at Tiffin
(
value: HKD 875.6)
Greenmont Kids
A gift voucher to spend on their selection of water proof leather sandals for adults and for kids as well as the adorable baby and toddler clothes and swimwear they stock from brand Toshi (
value: HKD 800)
La Cabane
An apéritif for two at La Cabane Wine Bistro, inclusive of a bottle of wine and a mixed slate of artisanal cheeses and cold cuts. What's more, you'll also get to take home the newly released book "The World of Natural Wine: What It Is, Who Makes It and Why It Matters" by Aaron Ayscough (
value: HKD 800
)
La Maison du Chocolat
An indulgent 40-piece Holiday Gift Coffret Maison from the Holiday Gift Extravaganza collection (
value: HKD 1,190
)
Mandarin Oriental, Hong Kong
A one-night weekday stay in a Club Harbour View Room for two inclusive of The Mandarin Club Access to (re)discover this historic landmark turning 60 in 2023 (
value: from HKD
5,000)
Milimilu
A set of sustainable, organic and super fashionable kids clothing to treat a little one in your life
(
value: HKD 800
)
Native Essentials
A Moisturise+Protect clean beauty set with two must-haves for your daily routine: the brand's bestseller ÏIS, Hydro Defense Serum and HAE, Time Release Light Moisturiser (
value: HKD 800
)
Plantin Kaviari
A 30g tin of Kavari's signature Kristal Caviar and a trio of Plantin Truffle essentials for aperitif to elevate your festive spreads this yuletide season (
value: HKD 1,170
)
Self Fitness
The gift of health and wellbeing with a 45-minute assessment and two group classes (
value: HKD 1,600
)
The Daily Tot
This rum haven is offering a journey through the carribean with a cocktail tasting for two paired with nibbles (
value: HKD 800
)
Un Air Parisien
A pair of Batignolles earrings to add a touch of that French "je ne sais quoi" to your look (
value EUR110 / approx HKD 800
)
Vines and Terroirs
A festive hamper to raise a glass of bubbly to this Festive Season (
value: HKD 2,380
)
1 bottle of Champagne Frerejean Frères 1er Cru NV
1 bottle of Champagne BB Signature Blanc de Blancs Extra Brut
1 bottle of French Bloom non-alcoholic Sparkling Wine
1 bottle of Tequila Codigo 1530 - Rosa
Wander with Nicole
A gift voucher to treat yourself, or someone you love, to gifts crafted with love by professional photographer Nicole, to book a family portrait photoshoot oor join a photo class with her (
value: HKD 1,000
)



Terms & Conditions

This giveaway is open to Hong Kong residents only, aged 18 or more
Winners will be selected based on the creativity of their answer to the question "What's is the Christmas destination of your dreams"
By joining the "Hong Kong Madame advent calendar" campaign, you agree to your contact details being shared with all the partner brands supporting this campaign. You also agree to be added to Hong Kong Madame's mailing list.