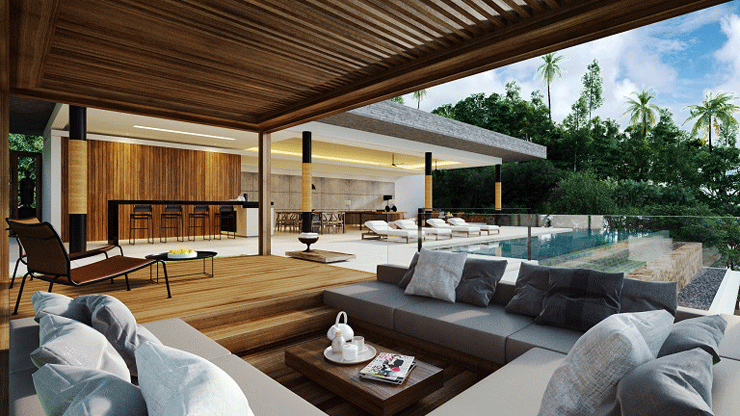 There's an exciting buzz going around sunny Lombok these days, and for good reason: the first yoga resort south of the island is due to open in June, marking the region as a new holistic destination for yogis and globe-trotters alike. Dedicated to providing an authentic retreat experience within a luxuriously modern compound, Origin Resort Lombok (
http://originresorts.com/
) is making waves in this surfer's haven. In addition to finding their Zen in the spacious yoga shala, guests can also indulge in private spa treatments, satisfy their appetites with globally-inspired cuisine at the restaurant and chill out with friends over refreshing aperitifs at the lounge. The resort's architecturally stunning design features lofty interiors that expand and blend into outdoor living spaces with a minimalist approach integrating durable construction and local materials. In a land where limited natural resources need to be conserved, Origin Resort was built with eco-friendly principles as a top priority. Energy-efficient systems have been installed throughout the hotel, food waste will be composted and gardens are abundant with homegrown produce for a true farm-to-table dining experience.
Those of you looking to own a piece of paradise and embody a similar lifestyle are in luck – Origin Resorts Group, the team behind the yoga resort, have another project embracing the same eco-initiatives and set in another amazing location in Lombok:
SelongOne80
. We had already told about these dream residences as you can see it
here
. The first villas will be available this November 2016 – make your dream a reality to welcome an early Christmas!