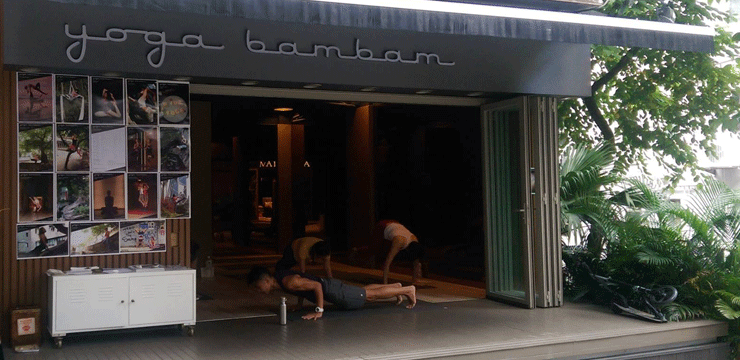 By Vanessa, our fitness editor
Yoga BamBam lets you discover various forms of yogas ... and some will surprise you!
Upon hearing the term "Acro Yoga", I must admit that I didn't like the sound of it. I'm always up for a session of yoga for stretching and the unique feeling of well-being that it provides. But when it involves going upside down and calling me to challenge my sense of balance, it gets complicated...
But that was before Yoga BamBam, and before meeting Melanie, founder of the studio, a bubbly English lady, passionate about yoga (she taught yoga in Paris and Ibiza before landing in Hong Kong), who runs the course. After a few minutes, I was totally on board!
Positions that require one or two partners, soon turn apprehension into fun in the small group (12 people max). In these fast-paced sessions, the dominant feeling one gets is one of freedom. Yoga BamBam also offers other courses (aerial yoga, family yoga, modern and traditional yoga ...) and some that are not found elsewhere, such as "Hula Hoop Yoga", "Hip Hop Yoga" or even the unique "Canto Yoga." The latter is a bilingual English / Cantonese session in which participants learn beginner Cantonese in addition to yoga.
This lovely "boutique studio" is nestled in POHO's artistic oasis in Sheung Wan, and surrounded by art galleries, boutiques and cozy cafés. The studio offers indoor / outdoor yoga depending on the weather, and its warm interiors make the experience even more enjoyable. The location is also available for private classes and events!
Yoga BamBam
28 Pound Lane, Sheung Wan