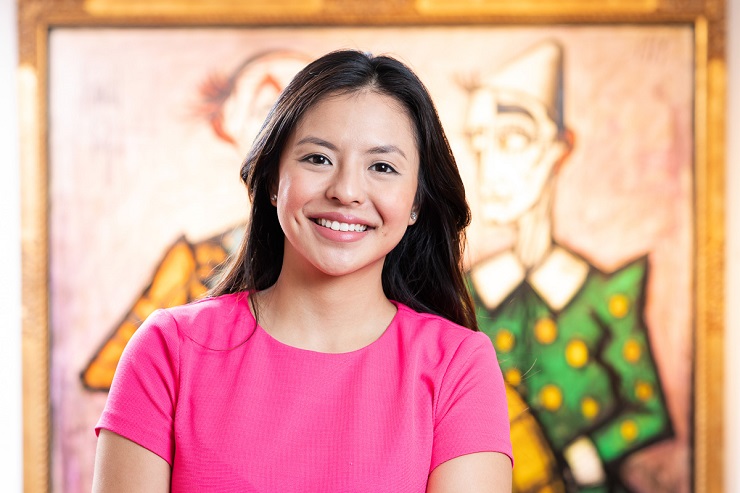 Remember,
back in May we threw a beautiful event in partnership with Opera Gallery
. The director of the gallery, Sharlane Foo, was such an inspiration that we decided to sit down and find out more about her.
by Stéphanie Stiernon
Translation by Aude
t's inside the gallery on Wyndham Street where our chat takes place. I am having coffee with Sharlane, and she sips on a flat white while we talk. In her early thirties, Sharlane has an unflinching look, and isn't exactly the most talkative kind. She often lets out a small laugh before answering my questions, as if slightly shy when discussing herself - but as the interview goes on I can feel her slowly opening up.
Originally from Singapore, Sharlane has been in the art industry for over six years. She first started at Sotheby's in London before working for a private museum in Singapore. She arrived in Hong Kong two years ago and was in charge of opening a street art gallery for a private collector. She then had the opportunity to meet Gilles Dyan, the owner of Opera Gallery, and she has now become one of the youngest women gallery directors in the group.
Sharlane describes herself as a passionate, franc fast decision maker. That's probably what makes her good at running the gallery.
When asked about what she finds inspiring, she answers with one word, "progressing".
Eager to know more about her and her life as a business-woman, I ask her to tell me what a typical day in her life looks like:
"My day kicks off with 45 minutes of fitness, six days a week, before heading to the office and meeting the team to share the latest news and updates. Aside from that, I don't really have any routine. No two days in my life look the same, as you never know which client is going to come and pay you a visit or which kind of request you might receive from Paris or elsewhere. I quite often have business lunches as it is important for me to maintain a close relationship with my clients, knowing how their life is going, what they've been liking recently, what are the latest artworks they have been crushing on, etc. I also love visiting my colleagues from other galleries and discussing the latest trends in the market. I usually end my days with my husband, either having dinner outside or chilling while watching Netflix - I'm a huge fan."
Sharlane then shares more about how she runs the gallery, working closely with the headquarters in Paris. Together, they organise four to six exhibitions a year. Paris suggests the theme for the exhibitions and then Sharlane's role is to bring her deep knowledge of the Asian market to ensure the exhibition will please local clients. The gallery also usually joins the Art Central fair in March.
When I ask her about her future, Sharlane takes her time to think about it. She says it's hard for her to know what her future will look like -she finds it hard to plan for it especially in a city like Hong Kong where everything moves so fast. "I got married in June 2016 in Singapore, was offered a job in Hong Kong in August and arrived in September. It wasn't planned at all. It took 6 months for my husband to come to Hong Kong, he needed time to leave his previous job and find a new one. But asking me where I'll be in 5 years, you can try but sorry I don't have the answer."
We wrapped our discussion with her sharing a few of her favourite addresses in Hong Kong:
Coffee shops
Fineprint Espresso & Liquor & newly opened Madame Fu in Tai Kwun Heritage Art Centre
Restaurants
Carbone, just opposite the gallery. The service there is very good and I'm in love with their desserts menu.
China Tang, a beautiful place with a very traditional atmosphere. Perfect for taking clients to lunch.
Mott 32, I love their orange room. They have a wall covered with De Gournay wallpaper, it's beautiful. This is where we celebrated our last anniversary with my husband.
Porterhouse
Duddell's
Drinks
I quite like the cocktails at the Mandarin Oriental Bar
Employees Only also serves very good cocktails
Weekends
I love spending time on the beach and if it also comes with a bit of hiking that perfect. My favourite place for that is Tai Long Wan.
As we arrive at the end of the conversation she seems to be willing to share one more thing:
"
I work a lot but at some point I've been feeling the need to give back. Very unexpectedly, I came across this documentary on Pangolin, an endangered mammal. I kind of felt for this cute little thing, suffering from trafficking because it's considered as a delicate dish in Asia and also renowned for its medicinal qualities
".

This sensitive subject causes her to light up suddenly – it's funny to see how someone who doesn't say that much can still share some surprising things.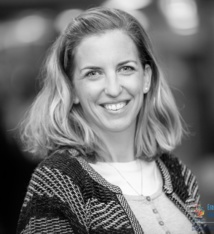 More about Stéphanie Stiernon

Freelance journalist, Stéphanie has spent more than 12 years working in the financial industry and has experience working in multinational companies in several countries.
Now based in Hong Kong, she is passionate about economy, politics, culture and always reading the news. Always eager to discover new things, learn new things and share.