by Aude Camus

If you are following us on Instagram (if not, what are you waiting for?), you may have seen that the past few weeks have been packed with Spring/Summer 2019 press presentations. One of our fav collections of all? Spring/Summer 2019 by Chloé! A collection embarking you on a Mediterranean journey under the sun, grounded in earthly delights and featuring beautiful textures such as silk, ikat, linen or plissé mousseline.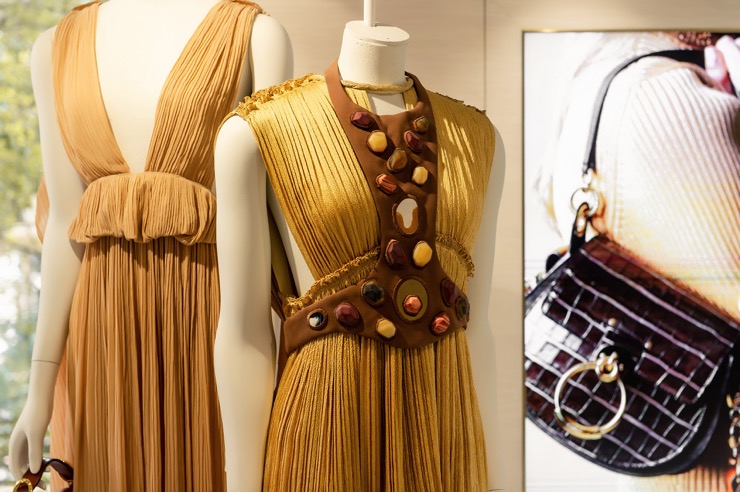 While discovering the collection, I bumped into Laetitia Mergui whom I had met a few years ago when she was still working with Balmain and who was recently appointed Regional Managing Director APAC at Chloé. We had a quick chat about the brand, its new designer Natacha Ramsay-Levi, its unique heritage but both Laetitia and I were pretty busy on that day. I had to run to a meeting, and she was welcoming the medias for the press presentation, so we decided to meet again just a few days later (in her office with amazing view over Victoria Harbour) to continue our conversation.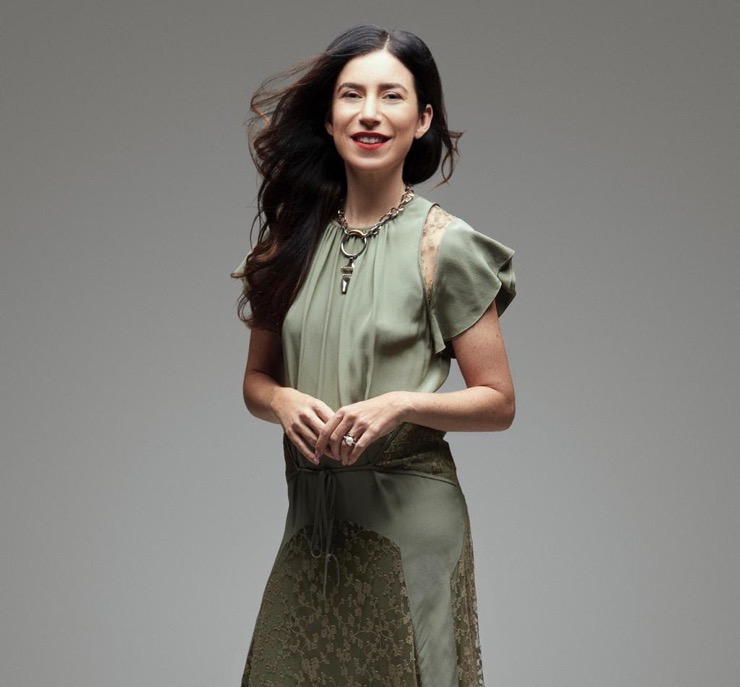 Hey Laetitia! Can you tell me a bit more about you? Who are you, what's your background and how did you end up here in Hong Kong?
I was born and grew up in Paris. I attended both law school (Paris Assas) and business school (HEC Paris) in France, but started my career in London which was more attractive to me when I was a fresh graduate. Now, I've been living in Hong Kong for 11 years! I was coming straight from London with my fiancé who is now my husband. His employer had proposed him a professional opportunity in Hong Kong so we decided that if I could find a job there too, we would move. I was lucky to find a job quickly so we were ready for a new adventure.
I did start not my career as a fashion executive but as an M&A lawyer. So, my first job in Hong Kong was as a lawyer. One of my first clients was Balmain majority shareholder and I advised the brand for two years on many of its commercial operations across Asia: opening a subsidiary in Hong Kong, creating a JV with partner in China, distribution agreements in Korea and Japan, etc. I'd become quite close with the owner of the brand so when the business really started to take-off here, he asked me to join the Maison and help develop the business across Asia. I believe that having worked with me, the owner had seen that I had some transferable business skills. Being French and with my personal background, I also had a cultural affinity to the fashion industry.

I worked with Balmain for 6 years. This was an amazing experience during which I've learned everything about running a fashion brand, developing a brand strategy, opening boutiques or handling the communication and dealing with the medias. It was truly an exciting experience, especially because the brand was really booming at that time, under the impulse of Creative Director Olivier Rousteing.

But at some point, the Maison was sold (with records sale figure!) and at the same time, I was approached by The Kooples as they were looking into expanding their footprint across Asia. A brand with a distinctive DNA in the affordable luxury segment. I spent a year and a half with The Kooples and left the brand a few months ago after accomplishing the mission I had been hired for.

I have now been with Chloé for 7 months.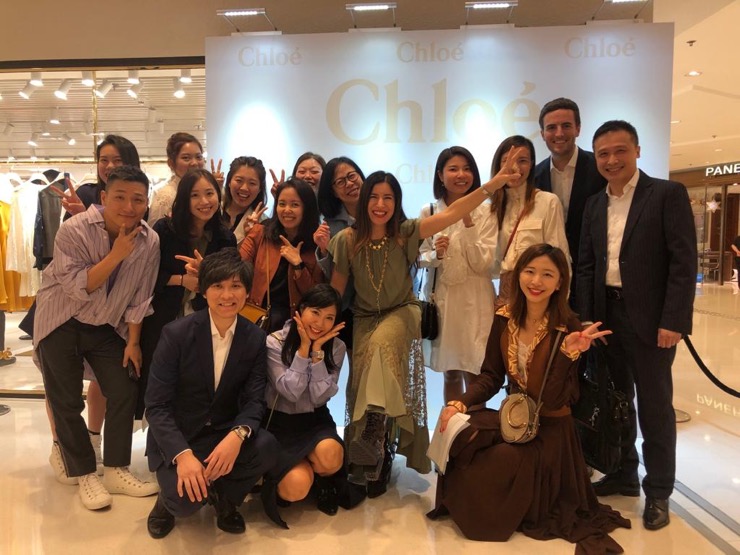 What is your job with Chloé?
I am Regional Managing Director APAC so my role is to help the brand develop across Asia mainly in HK/Macau, South Korea, Southeast Asia and Australia. I'm responsible for boosting the sales but also raising the brand awareness and therefore I am also responsible to find the right people to help me with that mission.

I love my job. I'm actually passionate about it because I never get bored. You need to be able to deal with so many different things: architectural concepts, sales, products, fabrics, finance, people (how can you drive people if you don't understand them?)… But in the end, it's a lot of common sense.

I would never be able to do this job for a brand I don't love, And I absolutely love Chloé. The brand has this very feminine DNA but has recently developed a more edgy side under the impulse of Creative Director Natacha Ramsay-Levi. It's a brand founded by a woman (editor's note: Gaby Aghion) for women and which has been made famous by powerful female creative directors: Phoebe Philo, Stella Mccartney and today Natacha Ramsay-Levi.

I'm so inspired by the story of the founder, Gaby. This woman was a visionary in the 50's and her values (natural femininity, free-spiritedness, grace, sisterhood) are still very much at the core of the brand's creative process. Natacha Ramsay-Levi, its current creative director, is an intellectual woman, a cool mom, a working woman, she represents very well the modern Chloe girl of today.


Do you think being French has been an asset during the recruitment process?
Being French was not a criterion. I believe my leadership style, my deep understanding of the Asia market and the brand DNA have been my main assets when discussing about taking over this position. Yet, being French comes also handy when discussing projects with the headquarters.


What does a typical day in your life look like those days?
I'm not just a business woman, I'm also a wife and a mum and for me it is crucial to try and have breakfast with my children every morning and/or put them to bed as much as possible when I'm not travelling! My husband has played an enormous role in my career as he is very supportive and active with the children too. We have two kids, both of them were born in Hong Kong and going to a local school (not the French school). They can both speak fluent Chinese which I'm super proud of. It's also a lot of work not having them in the French system: we need a Chinese tutor to help them with homework and they follow separately French classes with the CNED system (editor's note: French National Centre for Distance Education) to make sure that they are not lost if they ever have to go back to the French educational system one day.

I have set-up a real desk in my home which looks just like the one I have in the office (computer, keyboard, laser-printer, etc…) so that I can work remotely from home after my kids have gone to bed if needed to. This means I can leave the office a bit earlier, but I am trying as much as possible not to bring back any work at home. In order to do so, I try hard to optimize the time I spend in the office. For example, I focus on important matters in the morning when my focus is the highest and rarely take any lunch break.

I am also traveling extensively, visiting one of our APAC markets at least once a month and also going to Paris four times a year for two weeks during Fashion Week. I am super lucky because I can rely on a great group of girlfriends (they're my family here!) and know I can always count on them to look after my children if there is an issue when my husband or myself are away.

Another part of my routine is to make sure I workout at least twice a week and trek with my family on weekends. I would head out to the gym at 7am like I did today! It's super important so that I can release stress and find a balance.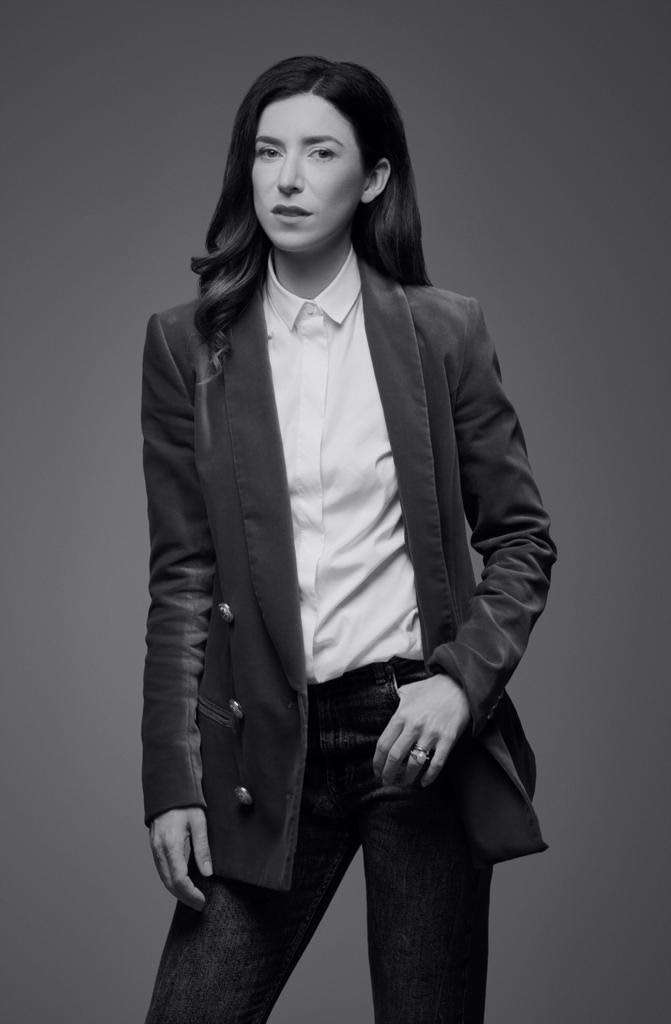 You are working in the fashion industry, so I have to ask you about your fav brands! Aside from Chloé of course.
For the basics, COS is my go-to place.
I love a feminine-masculine look. I believe it's very French! Many of the Parisian icons we have (think Charlotte Gainsbourg for example or Vanessa Paradis) have a boyish side but can also be very feminine, very romantic.
Over the years, I have built-up a pretty nice collection of Balmain jackets. I sometimes order pieces on Vestiaire Collective because I like to the eco-friendly side of it. I am an absolute fan of the new jewellery collections from Chloé (and not just because I am working for the brand) and when it comes to shoes, I love to please myself once in a while with a beautiful pair of designer brands like Aquazzura or Gianvito Rossi bought on Net-a-Porter.


What are your favorite places for:

A fancy dinner: Me and my husband love eating healthily, so we love having dinner at home but am also a fan of Lebanese food and always in for a date night at Sumac
Dinner with friends: I love hosting dinners at my place but if not doing it at home I would go to Chachawan, BEP, Maison Libanaise or Uma Nota
Family lunch or brunch: I love Mana especially the one in Sheung Wan nested in a small alley with a little terrace. I'd actually love to meet the owner, I love it that he really goes to the end of his ideas and doesn't go eco-friendly just because it's just a trend. We also love Man Mo Café, the food is good, the owner is a friend and this little street (editor's note: Antique Street) is so vibrant. Also always love a good old Din Tai Fung.

I love Hong Kong so deeply! The energy of this city, its people, that unique dynamism and optimism.