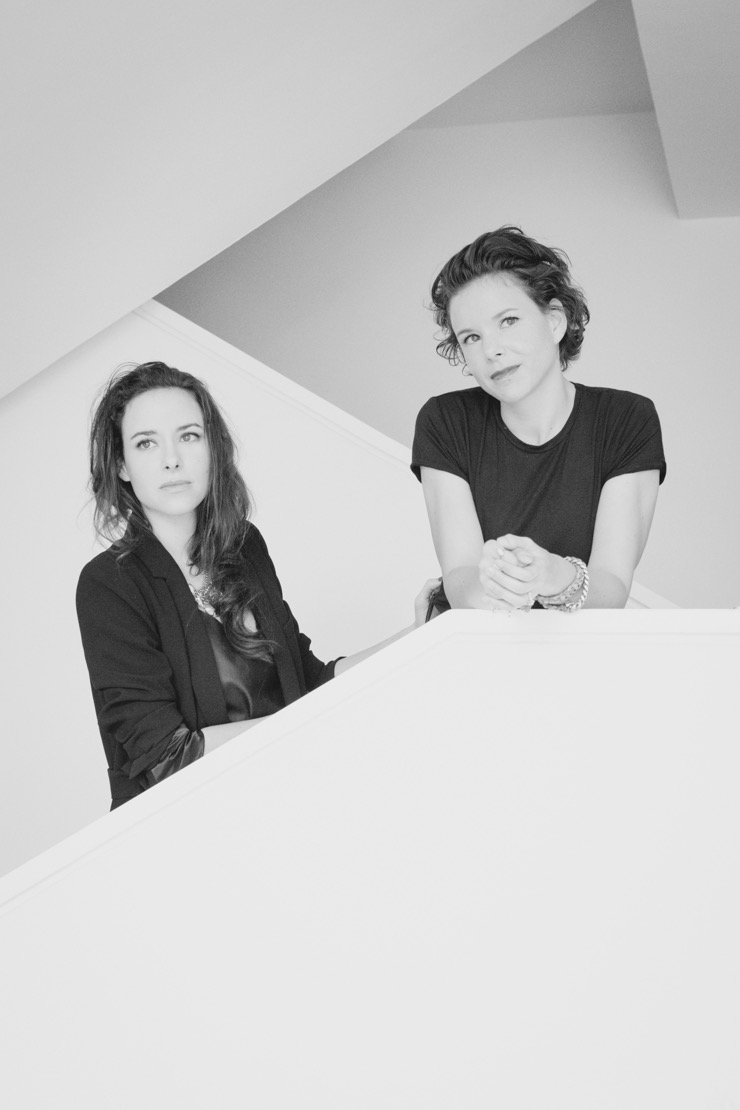 French article by Stéphanie Stiernon
Translated to English by Aude
Today I'm meeting w/ Johana and Elsa Lepeu, the two brainchild behind
Zoobeetle
. An inspiring conversation with the two sisters mixing family, women empowerment, feminism, tattoos and entrepreneurial tips … Food for the brain!
Pssst: read the article till the end, we got a nice little surprise for you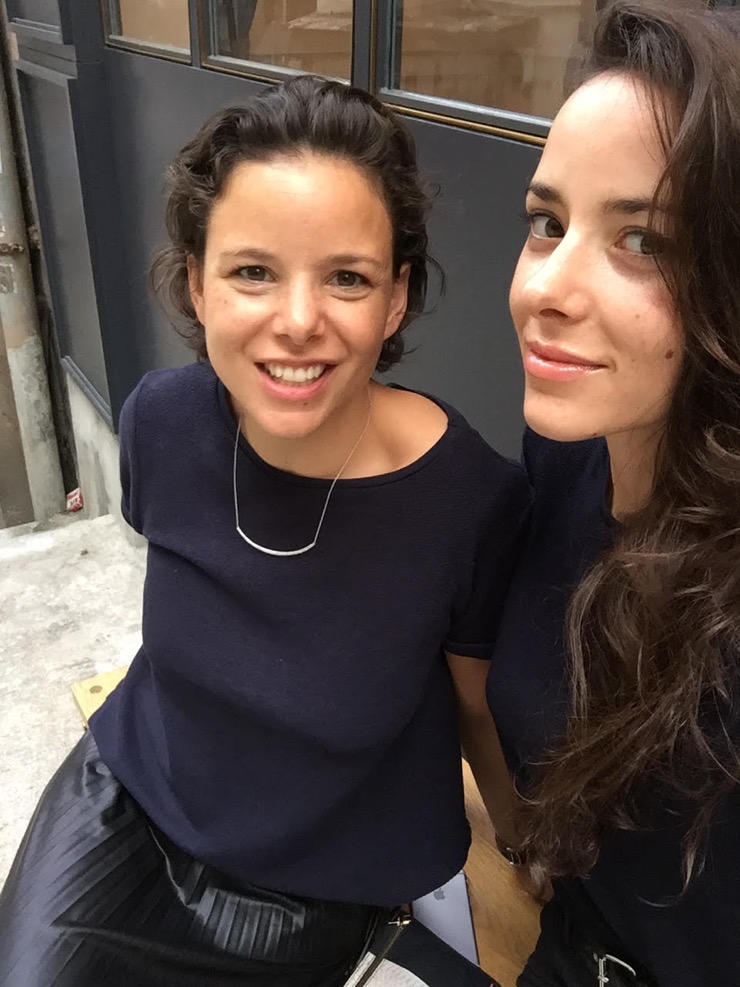 Hey Elsa, Johanna, can you tell me a bit more about yourself? Who are you? How would you define yourself?
Johanna: a sorority? Or maybe a sisterhood?
Elsa: I think we are more of a brotherhood because in French masculine takes over feminine
Johanna: Unbelievable. Another things which makes me angry!

Well, quite an inspiring way of kicking off this conversation!

Family & women are at the DNA of the brand.
Their greatest inspiration is their grand-mother, the greatest one of all if you ask them. An inspiring woman and a serial entrepreneur who has launched several brands while raising her 5 kids and covering her grandchildren with love.

The beetle, which is the signature of the brand, has been inspired by one of their mother's bracelet. "It's a lucky charm and also an animal which symbolizes rebirth". This beetle has also inspired their "Tatto Beetle" collaboration with artist Jean Andre in 2017 and is now tattooed on Elsa's left arm. "Never without my beetle!"

A word on this exciting adventure of launching your own brand?
Johanna: We have always wanted to launch something together

Having both worked in the luxury industry for several brands including Lancel for Johanna and Chloe for Elsa, they have decided to make the big move in 2012 launching their own leather brand. A brand born in Paris, rue Saintonge, before coming to Hong Kong with the opening of Chateau Zoobeetle, their concept-store in Sheung Wan, in 2013. They also opened another shop in Paris a year and a half ago.

Today, Elsa is in charge of charge of partnerships on top of designing the products and she is pretty excited telling me more about the different collaborations she has been or will be launching and also about the other brands she is sourcing for the shop.

About the design, the idea was to create a versatile product. No matter which woman you are: a business woman, a mother, a globe-trotter … Zoobeetle fits your style and your lifestyle.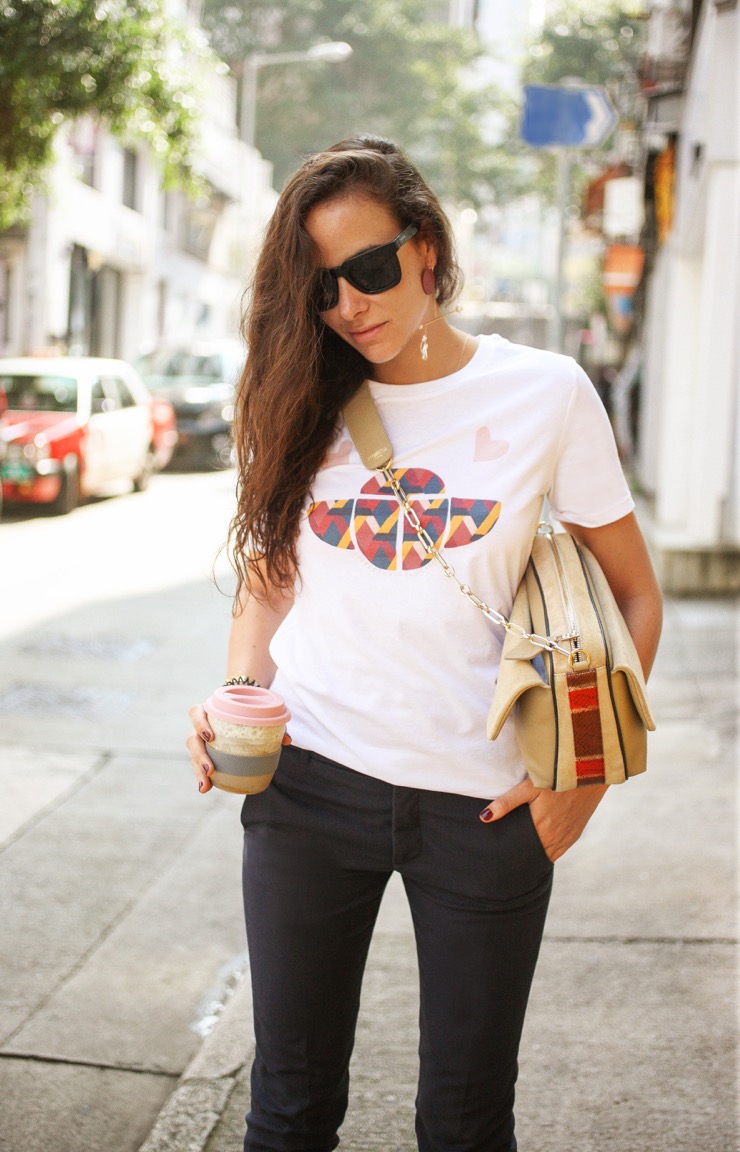 Woman empowerment
Johanna: our goal with Zoobeetle is to help women showcase their skills. We want women to work and be independent. Empowerment is so important to us. I am a feminist, I am not a femen. But I will always fight for gender equality.


Their tips to women entrepreneurs
For Elsa, finding a good partner is key. "We are sisters but on top of that we make a perfect business pair. This is so important because it wouldn't be possible to do everything if we weren't two on this project."
For Johanna, taking risks is mandatory. You have to be able to try and fail and carry on even after a failure. They also both agree that surrounding yourself with great people is a must "we have great mentors such as Thavy Nano from TimeVallee who has been supporting and advising us from the very beginning".

And the balance between professional life and personal one?
According to Johanna, whose husband is also an entrepreneur, finding the right balance is indeed a challenge. "Living in Hong Kong, you can easily find some help and have someone to look after your children but it's also your role as parent to find time for your children. Whenever I'm home, I'm doing my best to be 100% with my children. My time with them is limited so I'm always making sure it's quality time"

Elsa says she loves her nephews but she also pretty much enjoy her child-free life and enjoy having the time to workout, tasting a good restaurants with friends, being able to frequently fly back to Paris or spending a few hours at the movies.

And both sisters agree that there's nothing like a good glass of wine and a gold old cheese platter (at Chateau Zoobeetle, of course!) to take a break!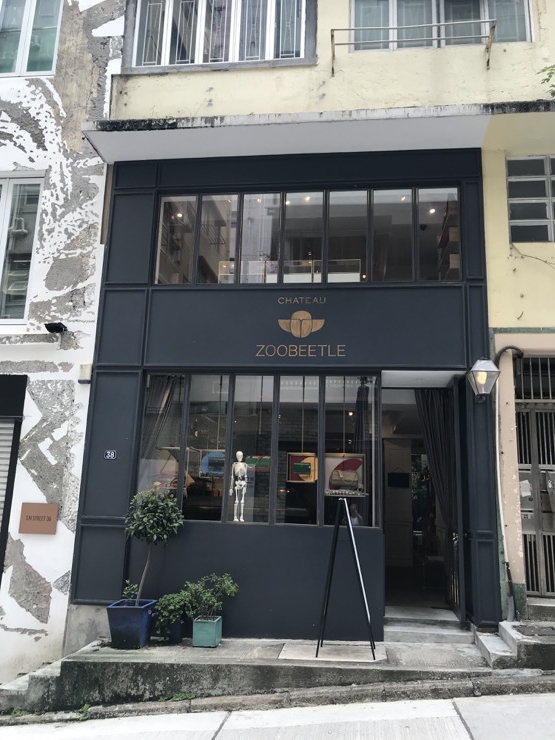 GIVEAWAY

We are partnering w/ Elsa and Johanna to treat one of you to a beautiful Zoobeetle's bracelet. How to join the giveaway?
Tag 3 friends to accelerate your chances of being the winner

Giveaway is open from now until Nov 30, 11.59 pm. The winner will be announced on Dec 1st.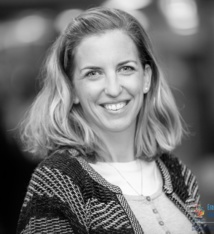 More about Stéphanie Stiernon

Freelance journalist, Stéphanie has spent more than 12 years working in the financial industry and has experience working in multinational companies in several countries.
Now based in Hong Kong, she is passionate about economy, politics, culture and always reading the news. Always eager to discover new things, learn new things and share.