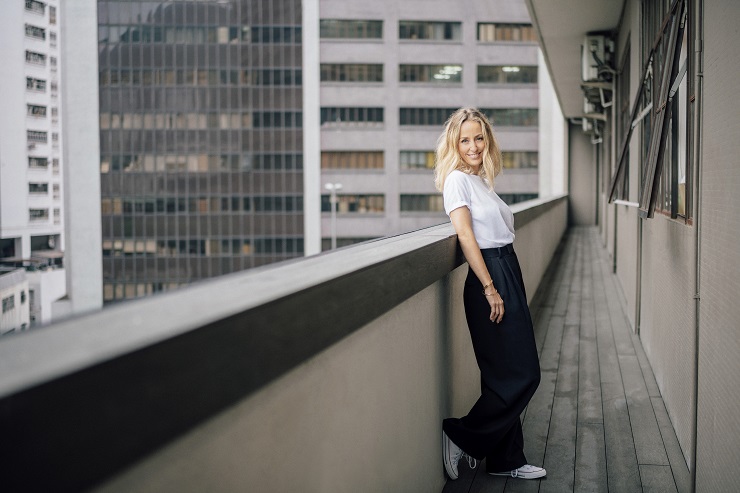 by Aude
Hi Fanny, can you tell me a bit about yourself? Who are you and how did you ended up here in Hong Kong?
I was born and raised in France, where I spent a good part of my childhood and teen years learning about fashion under the wing of my mother who owned a fashion boutique.
I graduated in 2001 with a degree in marketing from the Reims Business School where I then worked for several different fashion and apparel brands such as John Galliano and Dim and Mexx, eventually taking a position with the French interior company, Venilia.
I decided to return to my original love: fashion, and in 2007 completed a degree in fashion marketing at the Institut de la Mode in Paris which is really what inspired me to pursue a career in fashion – I saw this as a channel to balance both the creative and commercial appeal.
I launched
Vestiaire Collective
in France in 2009 having teamed up with up with five partners with experience in styling, logistics and business development. I saw a void in the market – we needed a dedicated platform for fashion lovers to buy and sell their pre-owned items in a smart, inspirational and trusted way.
After three years serving as the Vice President of Marketing, I moved from Paris to London with my family and took on the new role of EMEA Vice President, in order to lead the company's European expansion.
And finally, I relocated to Hong Kong in 2016 to launch
Vestiaire Collective
with HK being the hub for the Asia Pacific region.


What is it like to be the Co-Founder of the most successful online shopping-hub for pre-owned luxury fashion, a mum and a wife at the same time?
It's extremely busy! I have to juggle a lot but it's very rewarding to see how far we've come in the last nine years! We started the business in the front room of my apartment in Paris just us six Co-Founders. We did everything from the web development to packing the items and sending them to the buyers and now we have over 7 million global members, it's incredible! I also have an incredible family around me who are really supportive, which really helps!

What's your job in Hong Kong?
As the Co-Founder and Vice President of APAC, I am responsible for leading the growth and development of Vestiaire Collective in Asia – with the APAC hub in Hong Kong but also covering Australia and Singapore.



Wondering what a day in Fanny's life looks like?

What does a typical day in your life look like?
My day always starts with breakfast with my two girls, usually homemade granola before the girls leave for school, and I'll head to a Yoga or Pilates class before the office. Once in the office, each day is totally different, I could be on calls to the team in the Head Office in Paris talking about business strategy or having meetings with my team about upcoming projects and campaigns. I'm currently building a team Hong Kong so there also may be a interview or two. I try to be home early most evenings to have dinner with the family and help with homework before the girls go to bed. My husband and I will catch up our days before I have a last look at my emails and head to bed to scroll Instagram before falling asleep and doing it all again tomorrow!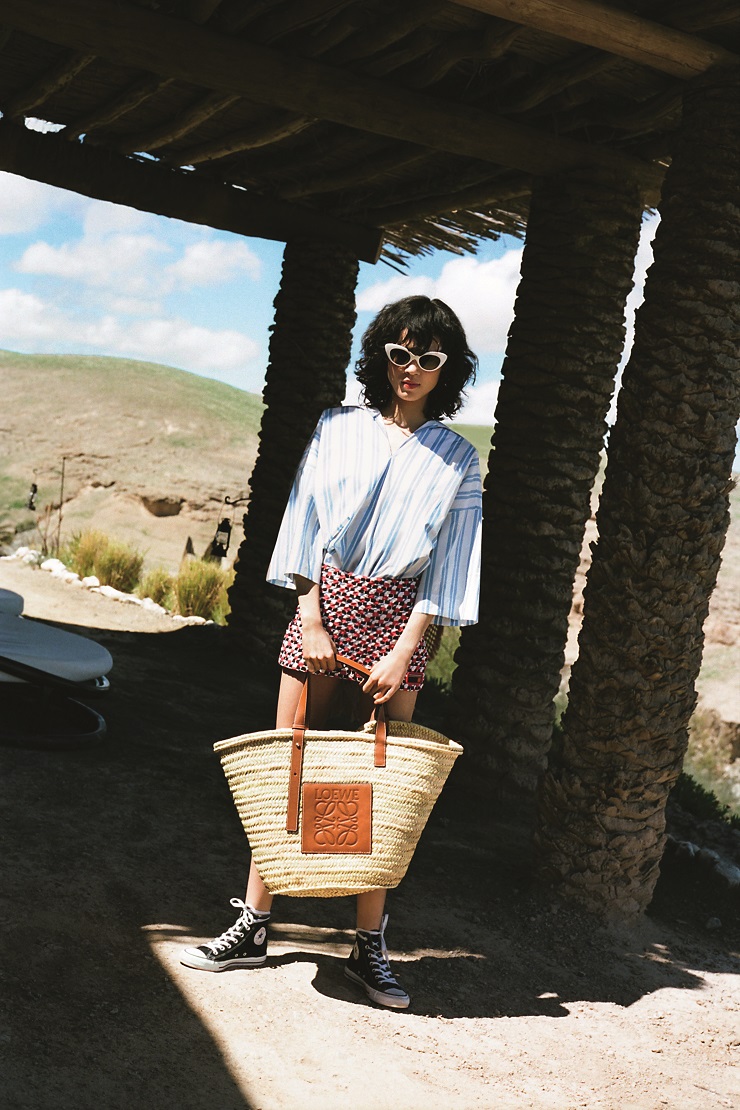 Vestiaire Collective Summer 18 Campaign
Fav outfit for work
My style is very classic but with a twist. My current favourite work outfit, is a pair of Celine black trousers, a white or breton t-shirt and converse or if I need to dress up a little I'll add a pair of Gianvito Rossi heels.

Fav outfit for a night out
A pair of straight leg jeans with a silk cami or shirt and possibly a blazer, I'd pair with my Gucci loafers or Gianvito Rossi heels and a Mark Cross bag.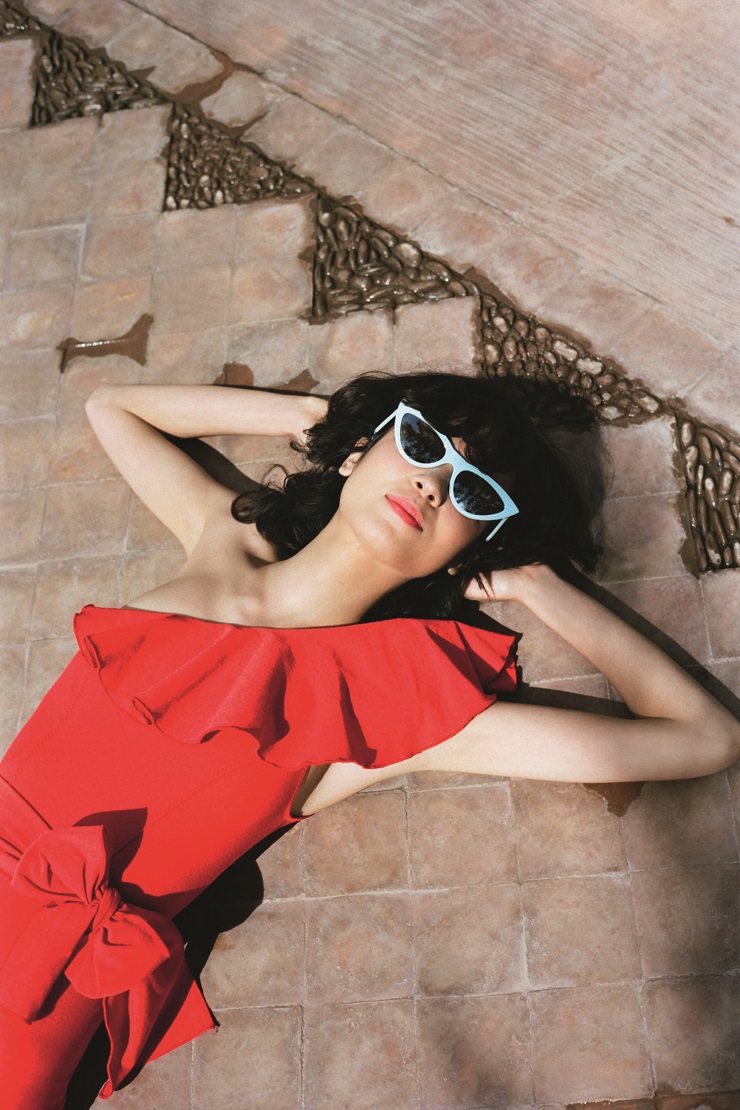 Vestiaire Collective Summer 18 Campaign
Fav brands
I love Racil and Blaze Milano blazers, The Vampires Wife for dresses, Victoria Beckham for classic pieces but with interesting details and Celine for, well everything! I also really love the pastel coloured suits that Tibi recently did.

Fav places for:
A lunch w/ friends
: Grassroots Pantry
A night out
: SEVVA for drinks followed by dinner in Cha Cha Wan. Drinks in Café Grey or Salon 10
A shopping spree
: Obviously
Vestiaire Collective
is my first stop! I also love shopping on MatchesFashion, Ohmycream for beauty products and for interiors Firstdibs is my go to site!
A weekend getaway or a holiday
: I've been in Asia for just over a year so I love discovering new cities that are neighbouring HK. Recently I was in
Seoul
, Tokyo and Bali and I loved all the new experiences. I can't wait to explore other new destinations.
A family brunch
: Limewood