by Aude
If you're a frequent reader, you know it already: I'm absolutely obsessed with food. Therefore, you won't be surprised to hear that one of my New Year's resolutions is to be more careful with the quality of the food I'm cooking & eating and always try and find products which are great quality yet not overpriced (because you know how things are in Hong Kong). Of course, I'll be sharing my good finds with you … isn't that the whole purpose of Hong Kong Madame after all? Starting with
Farmer's Market
: an online butcher launched in 2016 by Australian born Emma Pike bringing the best and freshest Australian beef, lamb, pork, salmon, fish, duck, chicken, sausages and more to Hong Kong at affordable price.
Food and female entrepreneurship … these was a story I definitely had to dig-in a bit deeper!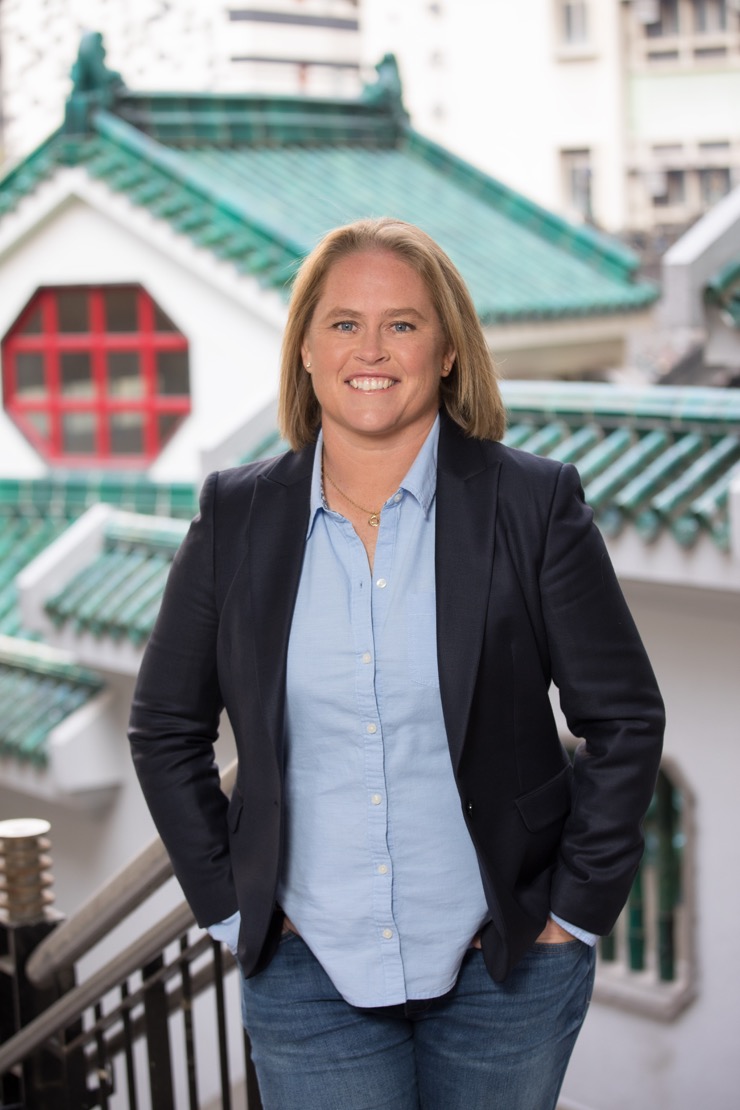 Hey Emma – nice to meet you! Can you tell me a bit more about yourself? Australian-born, you did you end up here in Hong Kong, launching your business in 2016? Why did you launch an online butcher?

I moved to Hong Kong in 2006 with my husband's job, we were married, no kids, late twenties and just thought why not! We came thinking we would only stay for a couple of years and have been there for more than thirteen years now, had two kids and love every decision we have made over all those years. When I first arrived in HK I couldn't work as spouses back then didn't get a dependant VISA so I ended up playing squash tournaments and doing a little bit of coaching with some juniors for free and studied Cantonese for six months so that I could have a conversation with locals, order food, get around and just fit in a little bit more.

I've never been afraid of throwing myself in head first at anything I do so coming to a new country was super exciting and fun.

As a person I've always been an entrepreneur, I left school when I was fifteen, started my first business when I was sixteen, sold it when in my early twenties and never looked back. Actually my first business was when I was around nine but it didn't count as I had to donate all the money to church when my mum found out! I grew up in Bondi Australia and when I was nine we were getting a lot of tourists to the beach so I would collect film canisters from the film shops, go down to the beach after school and on the weekends, fill them up with sand and when the tourists were getting back on the buses I'd sell them some sand from Bondi for fifty cents or a dollar (I can't remember) and made a killing! Then my mum found out and shut me down and I had to give all the money to my local church, which was a good lesson.

When I eventually got a dependent visa for HK I started Squash Coaching at the Hong Kong Football Club and American Club but after two children it got a little harder, so I looked for something new to do. I've always been handy with a computer and I was talking to some friends who said they wanted a website and people were quoting them HKD 20,000 upwards and I didn't think it would be that hard to do so I read a book and started creating websites for friends and that went from friends. From that point on, I helped friends and their friends and built a company with two of us creating over three-hundred websites. The business reached a point where I needed to expand, or move on, so I decided to make a change and move in to the food business. The quality of food here in Hong Kong five years ago was just getting poorer while the prices were rising so I thought I could make a change and bring in better quality meat products but keep the price down selling online, and that's how Farmer's Market was born!

Currently, I'm actually living between both HK and Singapore as we are opening Farmer's Market in Singapore in February 2019. Singapore to me is where Hong Kong was five years ago and I can definitely see opportunities there. Who knows what country will come next? Hopefully one day we will not just be Hong Kong's number one online butcher but Asia's!


What do you find the most challenging being an entrepreneur?

Keeping the bank balance in the green! Being an entrepreneur you get ideas when you walk, sleep, talking to friends … it just happens. When you think your idea is good sometimes you don't think too much about it and just launch it to see if it's gonna work or not. Then, if the idea does work you build on that and keep expanding and expanding and that costs more and more money. I don't mind spending the money to see a project through because you can see it will be worth it you get to the end of the project. But you have to accept that sometimes the end doesn't come for a while.


And the most rewarding?

Customers responses are by far the most rewarding. When a customer takes the time to email or call you to thank you for what you have sent them or done for them it is the best feeling ever! You will always get the complaints or not happy with something emails which thankfully for us are few. But when customers tell you how happy they are with their products, it's a great feeling.

I have to say another thing that is great is educating people, I spend a lot of time and money learning as much as I can about meat so that I can pass that on to our customers so that they know they are getting something from someone who knows what they are doing. I don't have a farming background obviously growing up in Bondi and I definitely don't have an education background leaving school at fifteen, but I recently flew down to Sydney to do a "meat science" course with Meat Livestock Australia (MLA) which was amazing. I am now working with MLA to create a new course aimed to educate resellers like myself on the main aspects of farming methods, difference in livestock, processing, packing, eating quality and more which we hope to run in 2019.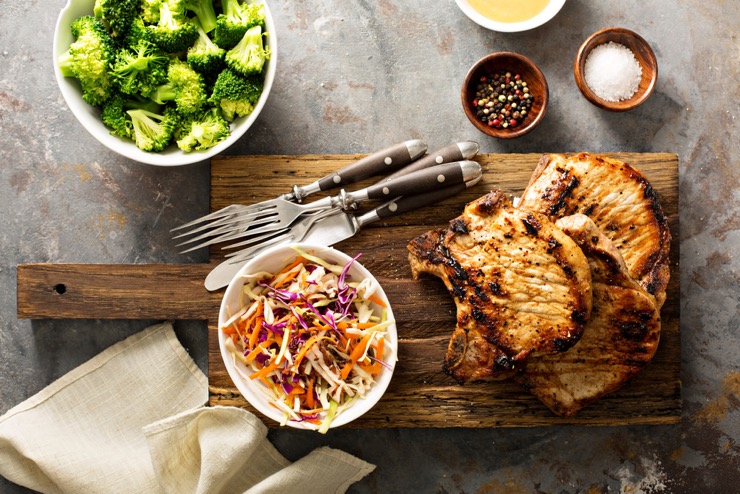 Any development plans for Farmer's Market for the New Year?

100%, yes! We are opening in Singapore hopefully in February/March and have plans for another Asian country in 2021 but I can't tell you where that is at the moment as I'm keeping that one under my hat for now!

Have you ever thought about expanding your range of products and maybe offering other farm imported products such as vegetables or dairy?

Yes I thought about it but then I also thought I don't want to be a supermarket and there are people out there that do vegetables well and people that do wine well so I want to be the person who does meat well. I love working with people that do groceries, wine, dairy etc. in collaborations but to stock and move it and keep it all fresh I'd have to expand my knowledge and focus and for now I love being the best butcher.


What does a day in your life look like those days?

Long! Up at 6:30am with two kids to get off to school, they are off by 7am on the bus, I'm at my desk at 7:15am mostly checking emails, social media, posting new things, creating EDMs, talking to customers to get feedback, talking to other companies to do collaboration projects with them, creating e-books to educate our customers and provide them with relevant information, updating our website, liaising with Vivian our office manager in HK to make sure everything at the office and warehouse is all going smoothly and stock is all in order, order more stock and make sure we don't have too much stock, implement new systems for accounting, customer relationship software and then have lunch!

That's about all day so work wise I'm at a desk 7:15-3:30, kids come home and I tend to take time out and do normal mum stuff like homework, take kids to activities, dinner, bath and bed, all whilst taking my laptop to all activities and checking my phone regularly to make sure nothing important needs to be responded too and then once they are asleep I tend to jump back on my laptop from 8:30-10:30pm to get a few things ready for the next day. That being said that is a normal day but 2 days a week I do take the morning off for myself and play in a tennis league for a couple of hours. But being an entrepreneur and having good staff I get to do that (now, not when I started!).

And what are your fav places for:
Lunch w/ friends: Bar and Grill in Happy Valley, most of my friends live in the Valley and it's great to just meat up for a casual beer and easy food
Fancy dinner : Monogamous, my all-time fav restaurant in Soho, Northern Chinese cuisine, chef Ben is awesome!
Family brunch: Marriott Hotel
A night out with the kids: Star Street Wan Chai, so many restaurants to choose and lucky for me my kids love to eat, Ham and Sherry, Le Garçon Saigon, 22 Ships,QI…
A weekend getaway: would be a 4-day weekend as it takes time to get there but Minang Cove in Malaysia is my go-to place because there is no internet unless you go out on the scuba boat so both my husband and I and kids too are all electronic free!
A long family holiday: Renting a Villa in Seminyak (Bali) and not leaving the Villa until dinner time to hit some of the nice restaurants