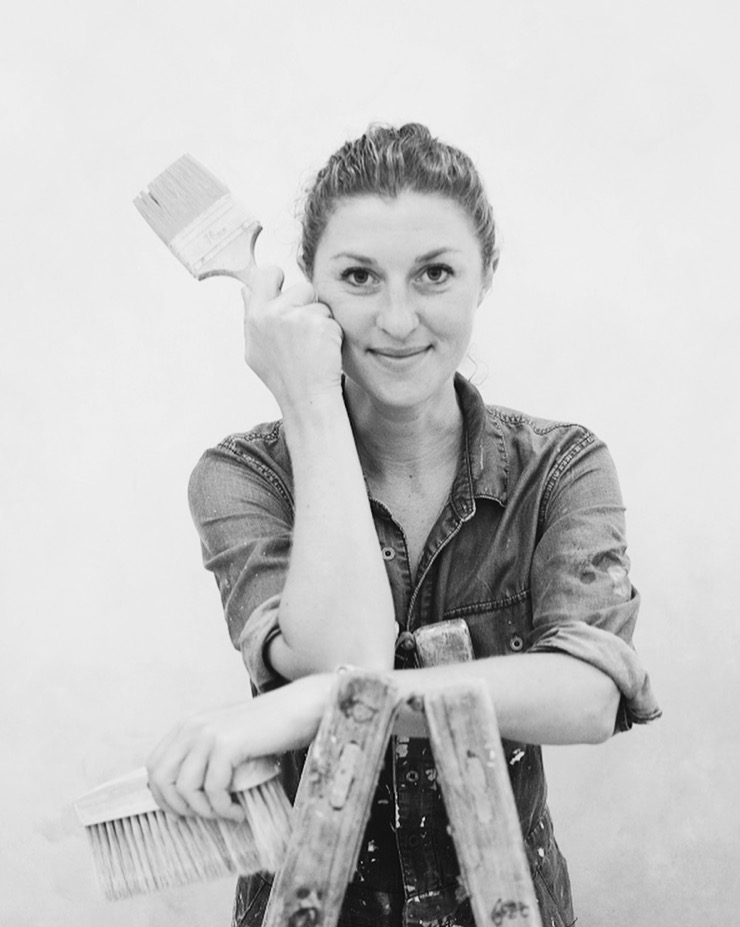 by Aude
Wandering the streets of Hong Kong, you probably have already encountered some of Elsa's smiley faces. At
Uma Nota
maybe, waiting for you table while sipping a Caipirinha in front of her beautiful mural.
I've heard about her before, I knew she was the creative mind bringing colours and happiness to Hong Kong walls but I've never met her. And then, a few weeks ago, I read that she has been commissioned (along with another HK based artist) by Victoria Secret to paint a pair of wings on one of HK wall to celebrate the opening of the brand flagship store in Causeway Bay. I thought "ok, Elsa is definitely a game-player, enough of admiring her work without knowing her, I have to get in touch". And here I was, having coffee with Elsa, French painter/ Entrepreneur and Head of
Elsa Jeandedieu Studio
(her eponymous atelier where she now heads up an all female team of dedicated artist) / top female trail-runner in Hong Kong. Yes, yes, all of this (and I thought my life was crazy busy!).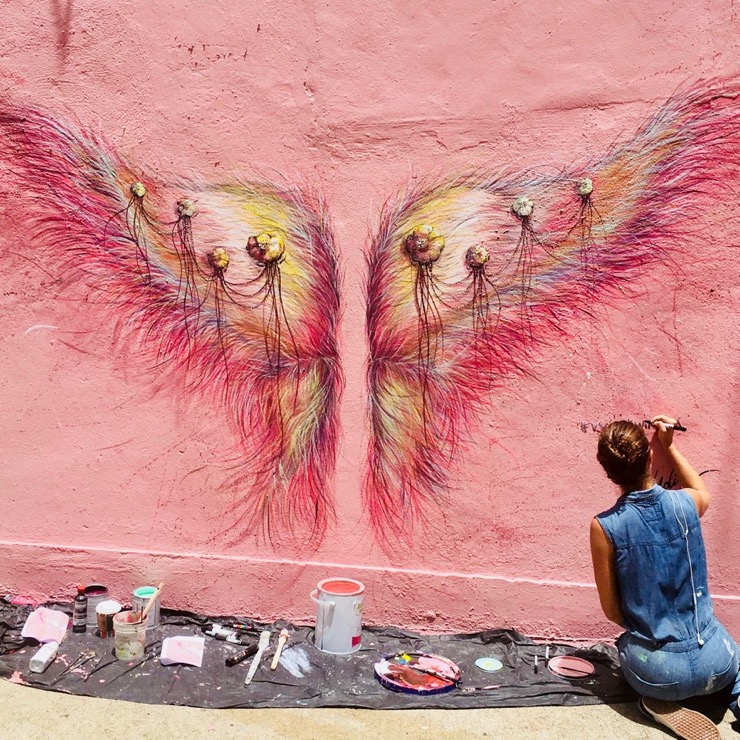 Elsa, can you tell me a little bit more about yourself? Who are you and how did you end up here in Hong Kong?
I wouldn't say it was by accident but almost!!
10 years ago I had a dream to live overseas and I didn't really know where to go. One of my friends asked me to come and try HK, so I decided to just do it!
I grew up in the South of France in a little city call Nimes, then studied Art in Paris and started working for a prestigious studio in Paris and other places in Europe. My life was pretty simple and well organised, but I wanted something more and didn't really want to settle…. that was the beginning of a new adventure outside of my comfort zone and 10 years later I feel proud of this amazing decision I took!
What does your job consist of exactly?
Elsa Jeandedieu Studio
is small studio that custom-makes unique decorative wall finishes, textures, and artworks, using paints, plasters, gold leafing and other mediums, for different types of clients like residences, restaurants, gyms, and retail shops.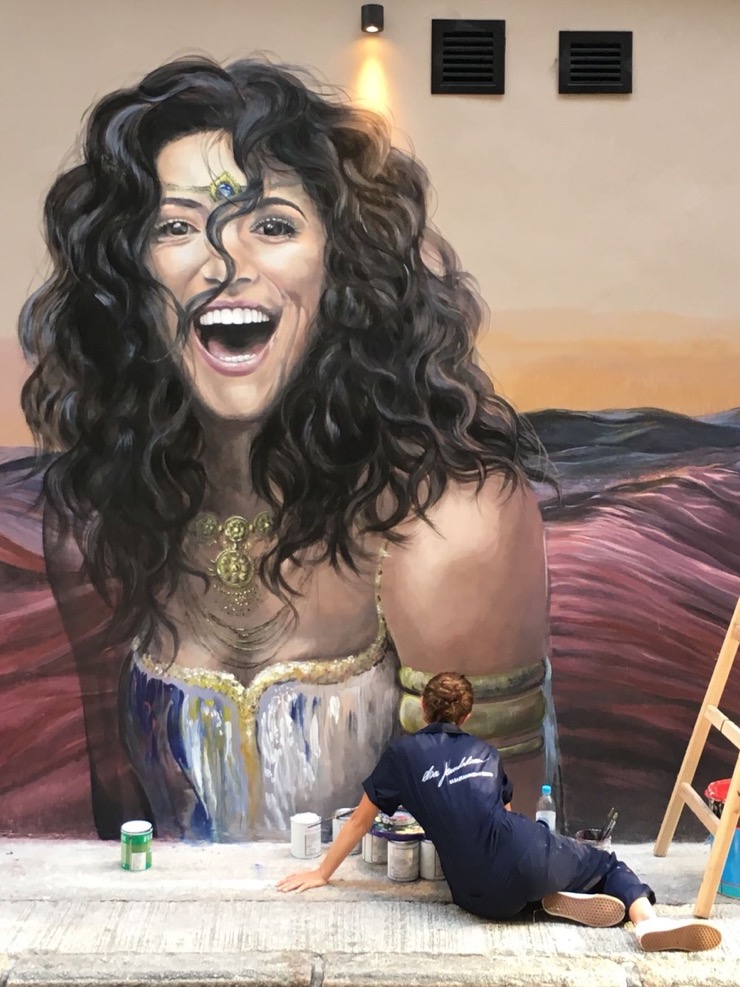 What do you find the most challenging in being an Entrepreneur here in Hong Kong?
Making sure your income is enough to cover salaries and rent! Especially in a city like HK where everything is really expensive.

And what do you find the most rewarding/exciting?
The energy of the city and the number of projects you can get involved in. Hong Kong is always evolving and there is always something new to work on. I see each new project as a wonderful opportunity to express my creativity.

What a typical day in your life looks like those days?
I have found the perfect routine for myself to find inspiration in the morning and refresh my head every evening: I wake up almost every day at 5:45am to go for a 10-20km run or an open water swim in Repulse Bay, then I either go to my workshop or I work directly onsite for a project, then I finish work around 7pm and go for another training.


Fav places for:

A lunch w/ friends: Mana, for a healthy break
A fancy dinner: I love Uma Nota, not only because they are one of my clients, but because the food is really amazing!
A night out: Well I don't really go out anymore as I prefer to save my energy for my trainings, but if I do go out I would definitely choose a nice place with a terrace like Aberdeen Social where you can have a deep and meaningful conversation with friends.
A shopping spree: Zoobeetle and Rue Madame are my 2 fav shops. Plus, I like it that they are founded by 2 strong French women ... we need to support each others!
A weekend getaway: I love Taiwan for the nature and all the trails that the country has to offer, it's also very easy to get there and the food is amazing!!!
A long holiday: That's a good question because as an entrepreneur I haven't had the chance to take many holidays these past 3 years, but my ideal type of place would be somewhere I can run/hike surrounded by nature, so it could be Nepal, New Zealand, Chamonix, Bhutan...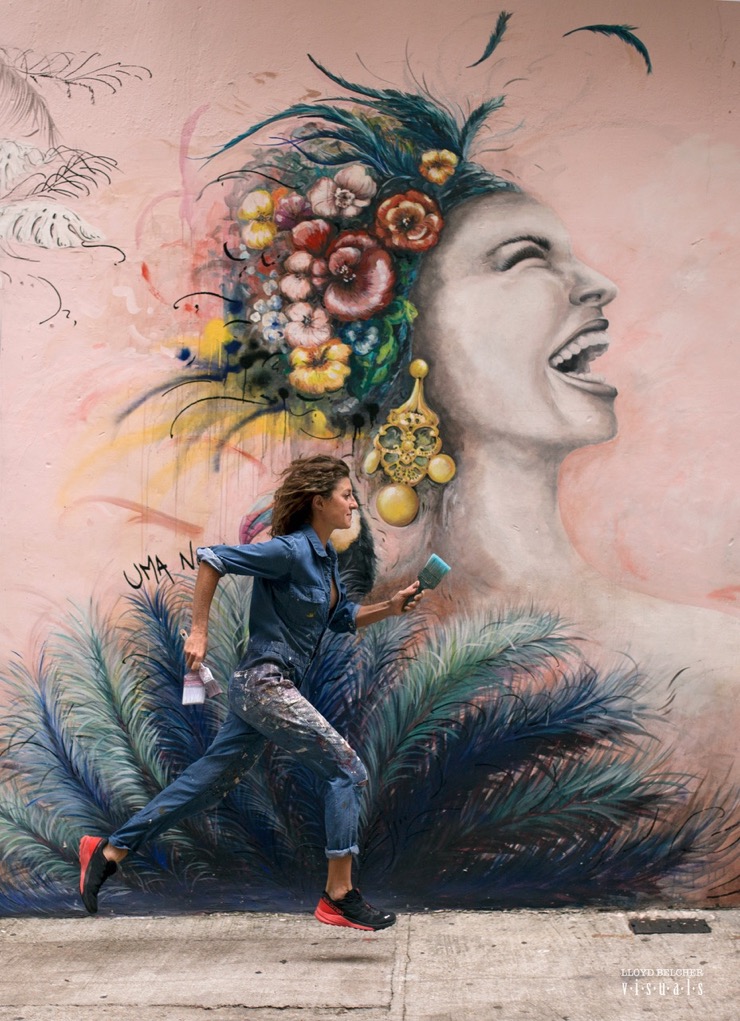 What would be you dream collaboration?
Definitely working with a famous street artist or famous designer.
My biggest dream is to paint my smiley faces all around the world. If I could synchronize my two passions together (painting and trail running) that would be more than awesome!