by Aude Camus

12 years and counting, this is the milestones boutique public relations agency Medium Asia is celebrating this month. 12 years that have been marked by international growth, glams moments, significant personal life changes for the agency's founder – Denise, but also unprecedented challenges. I first met Denis five or six years ago in Hong Kong. I was lucky to attend a few of her events and I'm still in touch with her even though she relocated to Bangkok before the pandemic and hasn't been able to travel back to Hong Kong and catch up face to face with her clients and friends over the past two years. I – virtually, caught up with her to discuss her entrepreneurial journey over the past 12 years, the challenges she's been facing – and still faces, because of the pandemic and her life as an entrepreneur and a mum now based in Bangkok.



Hey Denise. Can you start by sharing more about your business? Why did you decide to launch a boutique public relations agency twelve years ago and what does a public relation agency do exactly?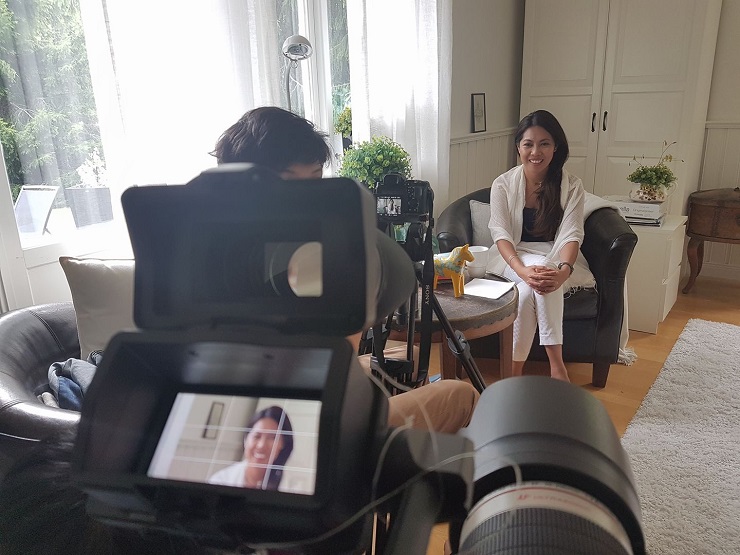 Hey Aude. Sure. I first started my career in public relations in the Philippines, in the political world. It was a great introduction to the power of storytelling. I then had the opportunity to move to Thailand to provide pr services for local luxury boutique hotel brands and this was my introduction to the world of luxury and lifestyle pr. I loved it as you can guess. Also at that time boutique hotels were quite a new thing in Asia and it feels great that I've been among the very first to be part of this world in the region. In 2011, I followed my husband – who was running a luxury lifestyle magazine for the Asian market at that time, and we moved to Hong Kong. This is when the idea of offering my Thailand-based clients to offer them regional marketing came up and lucky me they hopped on board so I decided to launch my own pr business.

As a boutique public relation agency what we do is that we provide personalised public relation management services to owner-led businesses, start-ups, homegrown brands and notable global brands from the jewellery, fashion and luxury lifestyle industries. Over the year, our female-powered human-size agency has grown a reputation of having an outstanding storytelling approach and an and expertise in media-story angle pairing and we pride ourselves of having assisted numerous brands that are well-established today by providing them a
commendable personalised service experience
. For them it's close to having an in-house workforce.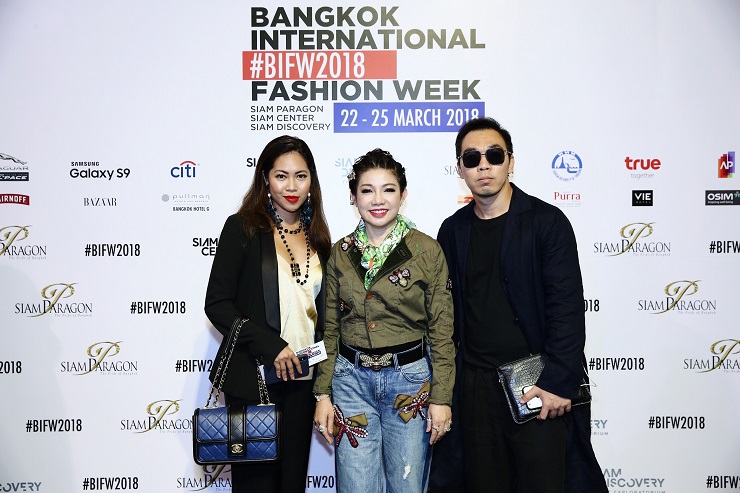 Our reputation is that we're a recommended and trusted partner to help brands kick-start their expansion in the Asia Pacific region. Hong Kong and Singapore are our strongest markets and then come Bangkok and Manilla. But we also have services for the US and Scandinavian markets. In these markets we've built a unique blend of local, regional and international media relationships and we can offer our clients a customised mix of print, online and TV broadcast support to build their brand awareness. Cue cost-effectiveness, high-quality demographic reach and media coverage value guarantees.

In short, since 2017 we have positioned ourselves as the go-to pr agency for:

Start-up and brands that needs media exposure for their brand expansion, brands whose point of sales are mostly online.
Independent edgy brands that think outside the box for which we act as creative consultants with a strong marketing strategy that includes influencer marketing.
Owner-led brands looking for result-oriented campaigns driven by a team that possesses, and understand, the entrepreneurial spirt.
Established brands attracted by the boutique agency culture and looking for a dedicated team that delivers.


What about the name of your company - Medium Asia, where does it come from?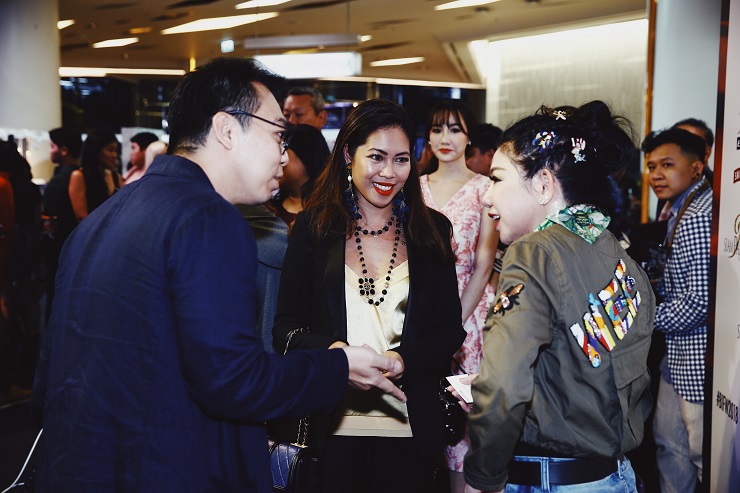 I know it's gonna sound silly or like I'm making this up but I literally had a dream about it.

At first, I was thinking about naming the agency after myself. But I was afraid it would be too promotional and would put to much pressure on my shoulders. I was looking for a name but also a colour and I had this about a red tee-shirt with a medium size tag and I just knew that Medium was the right name. Medium represents was I wanted us to be known, and renown, for: a medium size business but also a getaway to the market for independent and start-up brands. I added Asia to the name because it was very clear to me from the beginning that I wanted to operate in APC top cities.

12 years after, I still believe this name is very fitting and stands right for what we've been doing and what we still do.



I can imagine the pandemic has been impacting your business with companies looking after their costs and dedicating less budget to their PR and marketing efforts. But would you also say that the saying "in every crisis lies an opportunity" applies to your business? Have you ceased any opportunity which might have not arisen if it wasn't for the pandemic?
The pandemic has definitely been a challenge, one like we had never anticipated we would have to face. But the adrenaline, the pressure always bring out the best in me. In Hong Kong, we had to deal with the protests before the pandemic and we had already started to seek opportunities in other markets. It wasn't much but luckily we already had a foot in other cities and we've been able to focus our efforts on markets such as Singapore and Thailand which are still open and running.
We've basically adapted to survive. To keep the company afloat and most importantly retain our people. I'm not going to lie, this have been the deepest challenge I've had to face in my entrepreneurial journey.



And what has been the greatest reward?
I live by the saying "bigger is not always better". I'm proud to say that being a boutique agency has allowed us to work equally with global brands and start-ups and that our tailored service and compelling storytelling ideas have been the commendation we've consistently receive from our clients and the journalists we've been working with. To top it all, we've developed a personal connection with a majority of our clients which only makes this entrepreneurial journey even more worthwhile. Meeting and working with clients from different cultures, learning their values and being invited to casual get-together with them, is what I consider a great reward.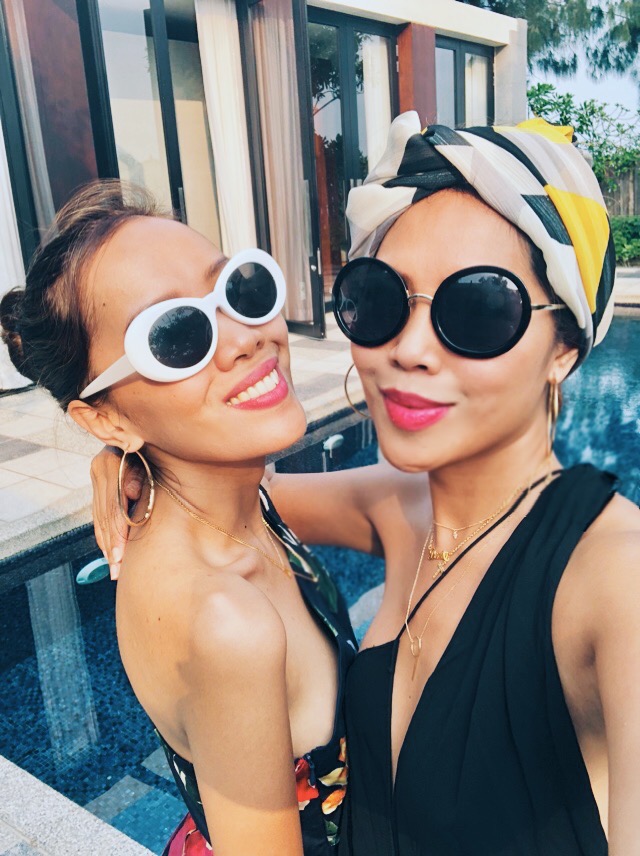 Then, the experiential experience reward and the opportunities to travel across the region, and the globe, for work is quite a nice thing as well.



What does a day in your life look like these days?
After I've said my morning prayers – which are part of my meditation routine, I'm sending my son to school. I can then have my breakfast while checking my emails and Instagram.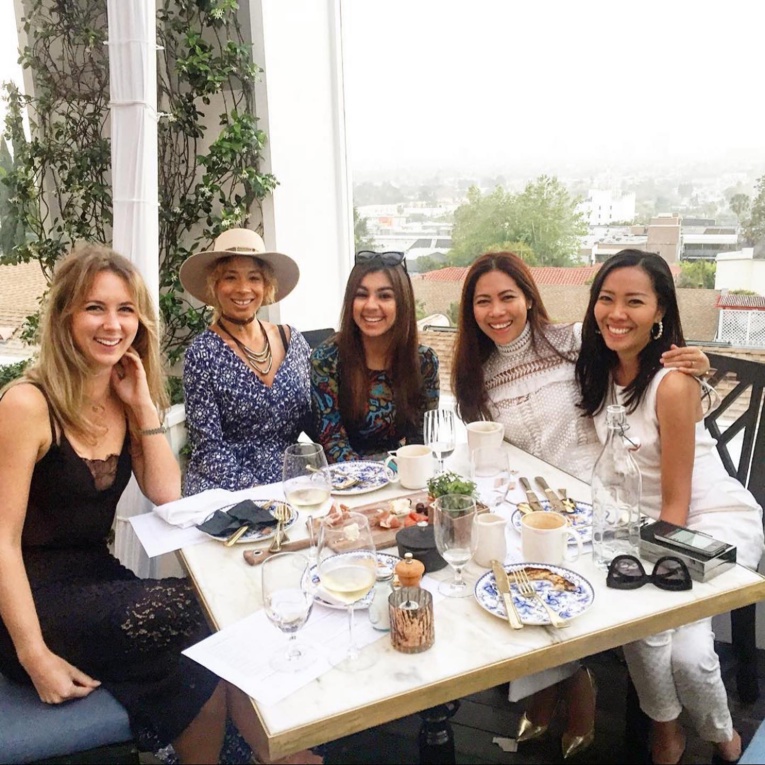 The Medium Asia team
I'm then jumping on calls with each account manager – or we do a team meeting, as I need to get the updates before lunch when I pick up my son from school and spend some time with him before his afternoon nap. Then my afternoon will be spent having Zoom calls with clients or pitching potential new clients or researching and checking the news on our markets or working on press releases and media pitches … On Fridays I'm off, and whatever additional free time I can get I'll spend it with my son.
https://www.mediumasia.com/