Words by Caroline Tronel
Edits by Aude Camus

If you've been trusting Hong Kong Madame to dine at newly opened restaurants such as Misubi Hiro, revisit old-time favourites such as La Cabane, attend exciting festivals such as French May and more you may have spotted the below symbol.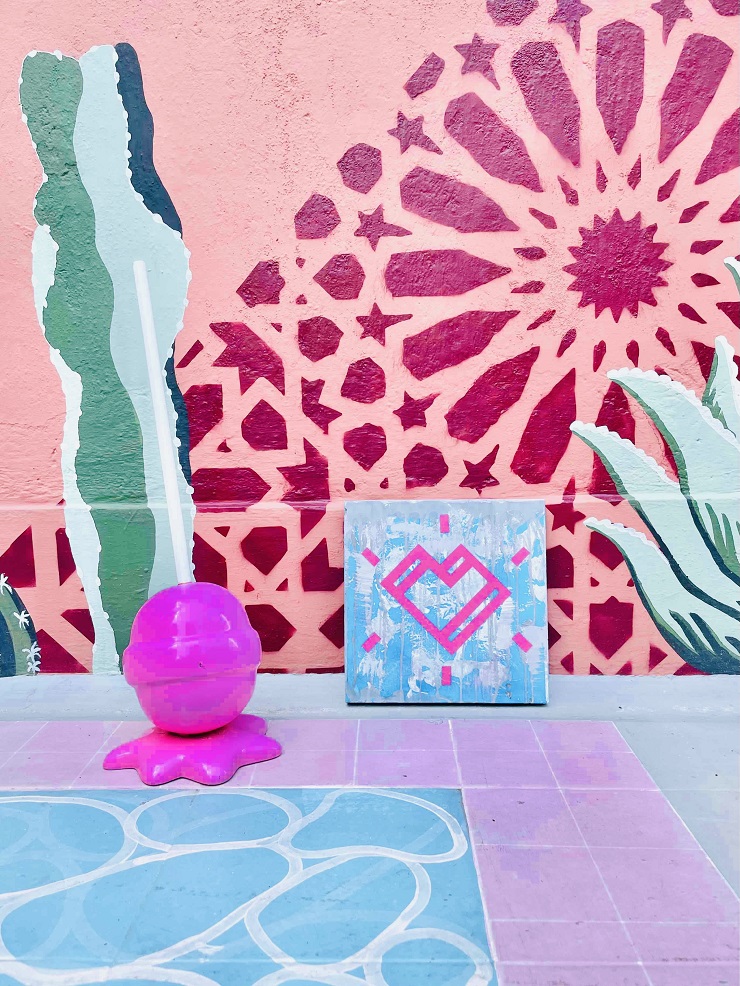 THE HEART by THE FRENCH GIRL has been popping up all around town in the past few months, adding a much-needed dose of colours and love to the walls of Hong Kong. I caught up with Caroline Tronel, aka THE FRENCH GIRL, to learn more about her art, her commitment to "Spread Love, Not Waste" and her journey as a French artist in Hong Kong.

Hey Caroline. Thanks a lot for taking the time to answer these few questions. Can you start by telling us a bit more about yourself? Who are you and what brought you to Hong Kong?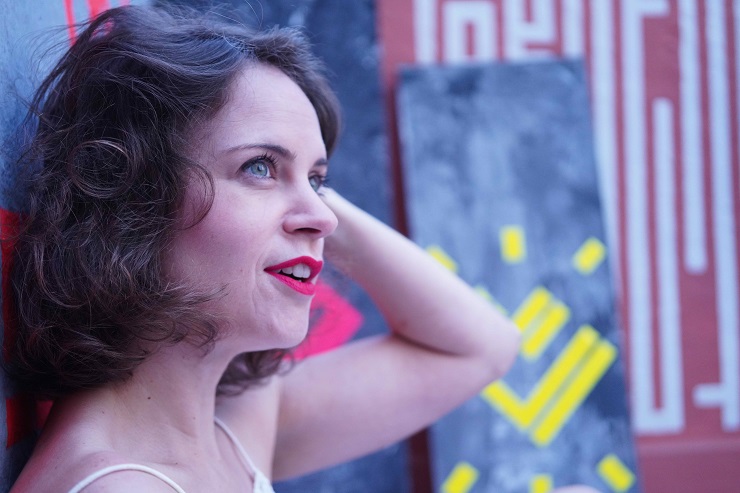 I was born in the United States and raised in Paris, France. From an early age, I developed a passion for making perfumes and would spend my free time in the garden mixing petals with water. I followed this passion and later graduated from the French Perfume School ISIPCA.

At the age of 30, I took the tough decision to run away two months before my wedding. Listening to my guts and embarking on a self-discovery journey, I soon after decided to move to the city where east meets west – Hong Kong. I spend five years working here in corporate positions but I was missing the creativity aspect. Soon after the pandemic started, I went on a new path and I'm now a full-time artist since February 2021 under the name THE FRENCH GIRL.



Your signature is the Double Heart symbol. Can you tell me more about it? What has inspired you to create this symbol? Does it have a special meaning?
The first inspiration for my signature double heart symbol is the Chinese double happiness symbol commonly used as a wedding symbol to represent double the joy and happiness for the newlyweds. How funny that I would chose this symbol after running away from my wedding? I then twisted the symbol to share a message of universal love & care: love your partner, love your family, love your job (or change it asap!), love your pets, love your city, care about your colleagues, your neighbours…etc.

I have decided to give this double heart a name: THE HEART by THE FRENCH GIRL, inspired by iconic perfume brands having their own interpretation of common names such as DIOR HOMME and L'HOMME d'YSL and L'EAU D'ISSEY MIYAKE, Ô DE LANCOME, N°5 L'EAU…etc.
THE HEART by THE FRENCH GIRL is my own interpretation of love, an energizing symbol understandable by anyone, of any age and any culture. A symbol inviting to "Spread Love".



We've seen THE HEART popping up at a lot of places across Hong Kong lately – from the French Consul residence and D2 place in Lai Chi Kok during French May to the foot of the AIA wheel in Central and restaurants such as Misubi Hiro and Babacio. How does it feel to see your artworks all around town?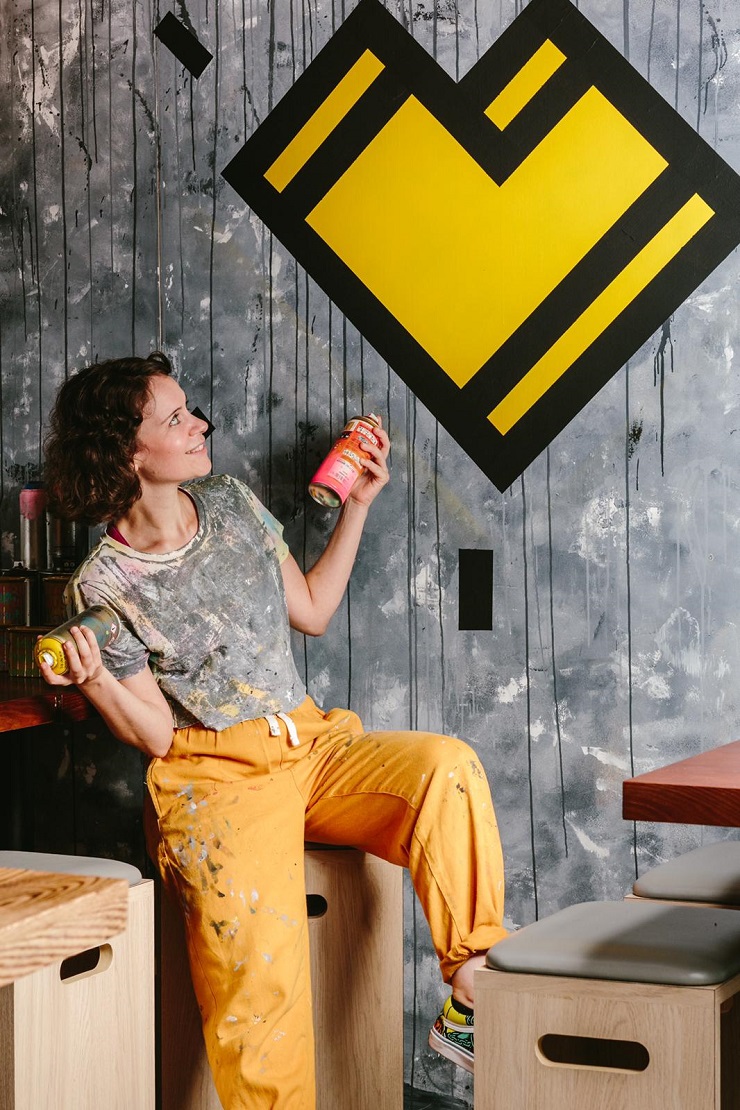 I'm an extrovert whose aim is to share her message of love with a maximum number of people. The more I paint it and see it shine around, the more people I hope to reach! I've always been a hard worker and when I look back at my accomplishments of the past eight months, I feel proud. There is still a very long way to go and many more places to cover with THE HEART!



You've also recently collaborated with Sweet Fashion House to create THE HEART printed macarons for Bastille Day. Are collabs such as this one something you aspire to do more?
Bastille Day is an important celebration for the 20 000 French of Hong-Kong, even more in these unprecedented times when international travel and therefore going back home remains a remote prospect. It was my contribution for spreading some French love.



You also participated in the Digital Art Fair for which you've created 8 CRYPTO HEART GENESIS. I'd love to hear more about this project. Do you see tech as a medium to further develop your art?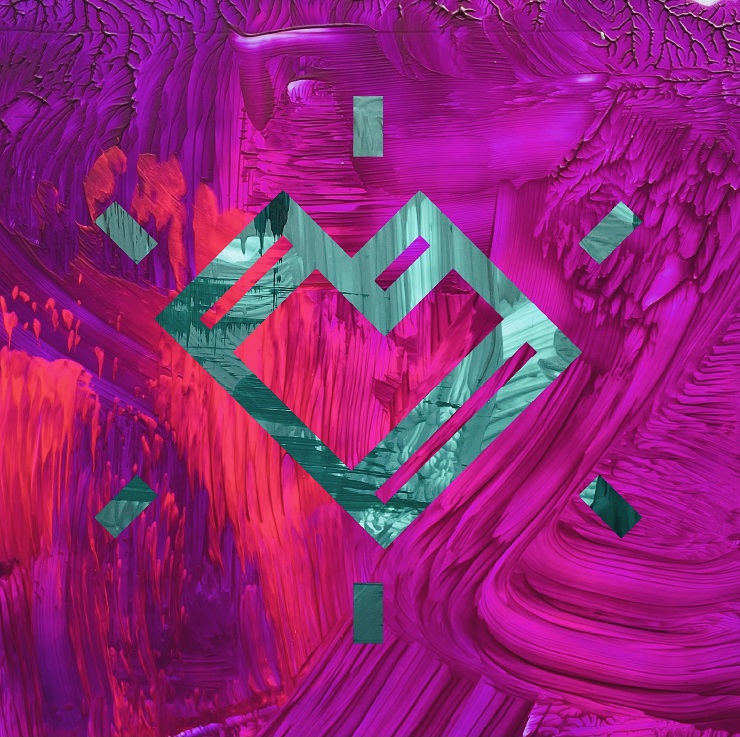 The buzz about NFTs which started last March with the sale of a digital artwork from the American artist BEEPLE was a great opportunity for me to deep dive into digital art. But don't get me wrong: I am not a "digital artist", I'm playing around and digitalizing real textures that I physically paint using the exact same technics that on my canvases. What I am absolutely fascinated about is to "see light crossing matter". Watching artworks displayed on huge screens, backlighted, allows to see all the details and imperfections of a human hand. I am captivated by the result. And the success of Digital Art Fair has shown that visitors are looking for new visual/sensorial experiences!

Today, I totally see tech as a medium to further develop my art and spread my loving message to a new crowd while exploring new techniques.



I also understand that you wanna use your art to raise awareness on waste management and upcycling, correct?
Today, Hong Kong is determined to face the waste management problem and if we've seen big local companies joining the efforts lately, there is still a lot to do in terms of education. Being sustainable is usually more expensive and less convenient and it is hard for people to accept. It will take years to change habits. As an artist aiming to share positive and meaningful messages, I've decided to support the effort and to organise the first UPCYCLING ART FAIR: a group show of 10 local and international artists including Szabotage, Little Muki, Leon Lollipop, Jibeone, Antonia Villet… presenting artworks made out of waste.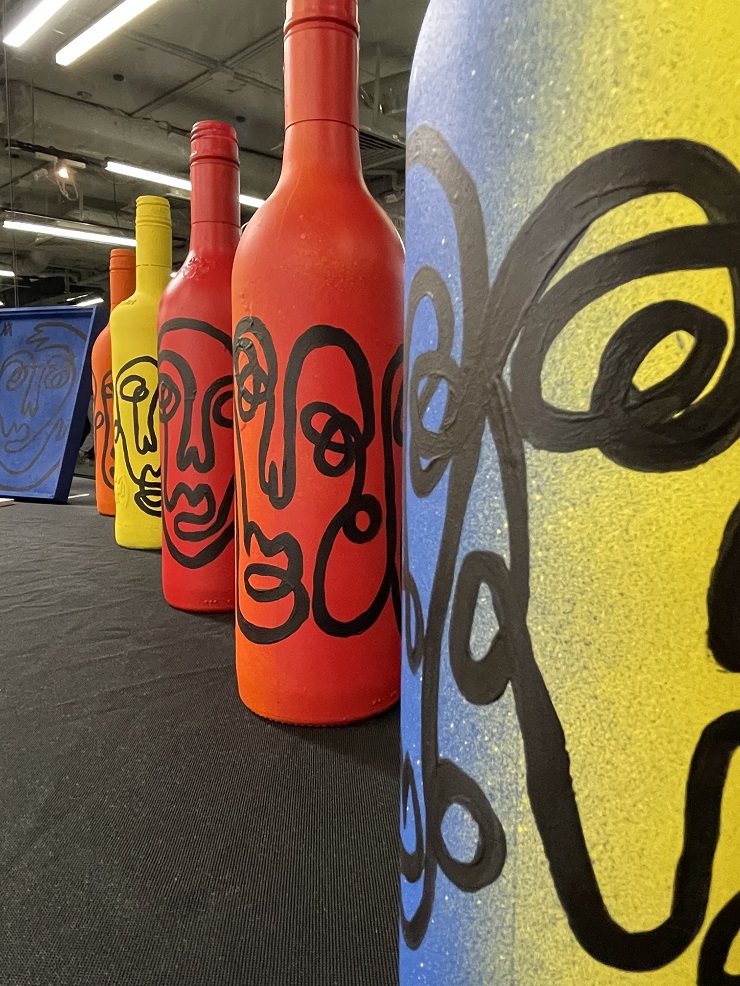 ƒWe've had 250 visitors over two days and sold 26 artworks. I was personally immensely impressed by the creativity of the artists and how well the project was received and supported by our visitors. I'm already thinking about our second edition and currently looking for a venue to host it – if anyone can help please reach out to me!

This commitment comes on top of the one to spead love through THE HEART and has made my motto evolved into "Spread Love, Not Waste".



What would you say has been so far the deepest challenge in your entrepreneurial journey as an artist in Hong Kong?
Unlike what one may think, there are plenty of opportunities for artists in Hong Kong. Hong Kong is a major cultural hub in Asia, it welcomes major art shows such a Art Central and Art Basel, art festivals such as HK Walls and French May and more. The biggest art galleries in the world all have outposts in Hong Kong. Art is truly everywhere, from restaurants and malls to museums such as the newly opened M+ Museum. So far, my journey has been all about opportunities rather than challenges and the city's amazing mix of cultures is my inspiration.



And the greatest reward?
That would be engaging with people from all background, culture, age … to discuss topics that are important to me – happiness, love and art.



What's next for THE FRENCH GIRL?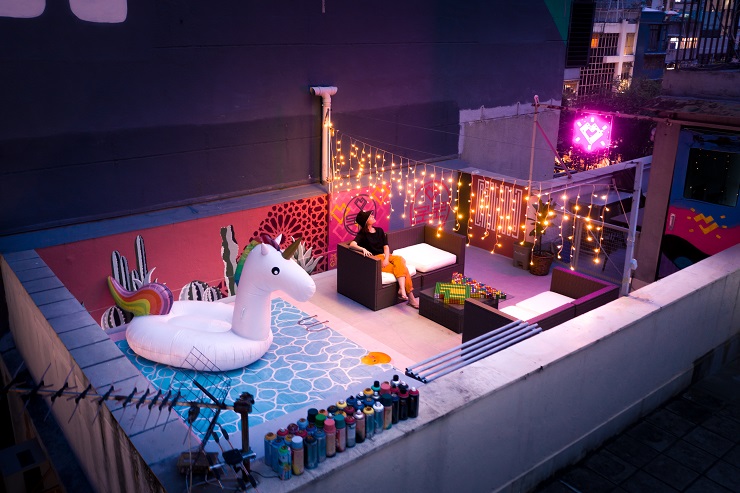 December is gonna be a busy month the opening of my solo show in a beautiful venue of 300m2 and 2022 will be equally exciting as 2021 with bigger scale projects in the pipe! I invite you to stay tunned on my IG @THEFRENCHGIRLURBANART
https://thefrenchgirlurbanart.com/
IG:
thefrenchgirlurbanart