by Aude Camus

The latest social-distancing measures issued by the HK government are another hard hit for the FnB industry. Over the past few months, the industry has been suffering and Hong Kong is now left with restaurants and bars being closed by the hundreds and counting. More than ever, supporting the industry is crucial. I myself have been trying my best to show some support one bite at a time, visiting my favourite restaurants and eating out as much as possible (which is easy when you just love food as much as I do). Another way I found to show some support to the local economy is by featuring inspiring entrepreneurs who are calling Hong Kong home and are battling, on a daily basis, to make it the exciting and vibrant city that we know. Camille Lisette Glass, French American restaurateur and co-founder, together with her business partner George Kwok, of Brut! and Pondi, is one of them. Little did I know, when I shared my questions with her early July, that Hong Kong would be facing a third wave and that she would be facing, together with all the restaurateurs in town, the most sweeping ever so far restrictions on operating her business.


Hey Camille. Thanks for taking the time to answer those few questions. Can you start by quickly introducing yourself?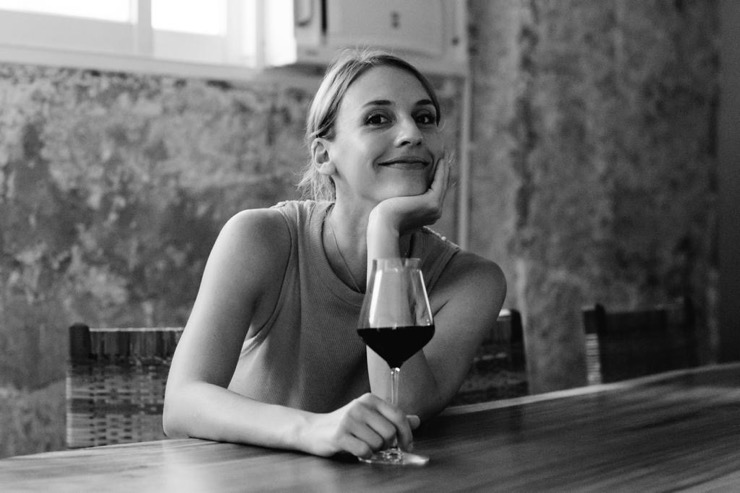 Please call me Cami, most people do. I'm a young restauranteur in Sai Ying Pun, doing my best to build spaces that represent our cities eclectic communities and which celebrate forward thinking food and wine philosophies.

From the moment I arrived in Hong Kong, I was so deeply inspired by the city's culture and its cuisine that all I wanted was to figure out a way to be a part of it. I wanted to design my future to be exactly what I had always dreamt of. I wanted to create something that would add value and layers of love to the city that had changed my whole life. It's so much through Brut! and Pondi and Fat Chad's that I'm able to give back to the city that gave me so much.


Fat Chad's is your next baby and not open yet, right?
Right! Fat Chad's "Your Boozy Bodega" is set to open early August and will be a true neighborhoud deli. Everything from delicious New York style sandwiches, to tubs of homemade ice cream to natural wines, beers and other boozy delights will be on offer in our little community grocery store.
What about Brut! and Pondi, how would you describe each venue in just a few words?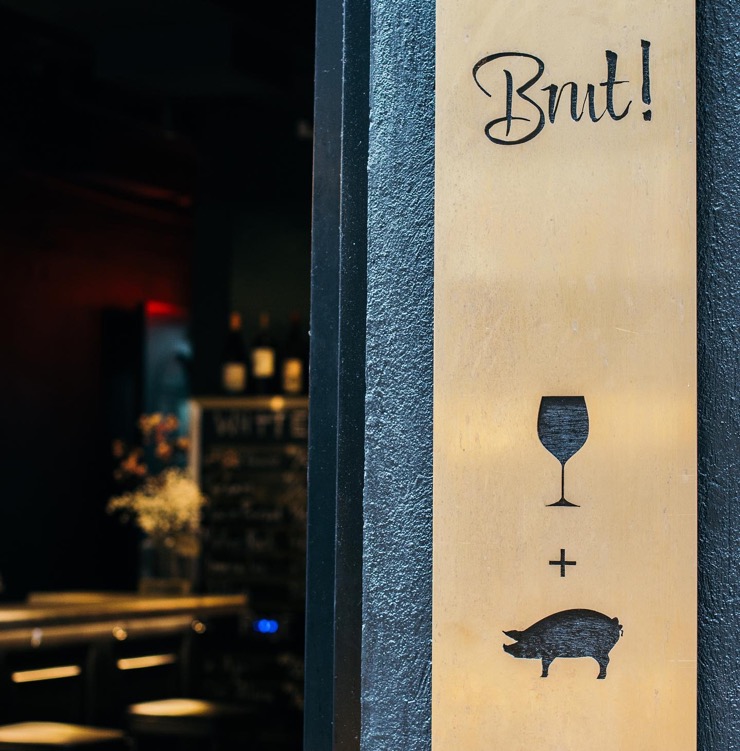 Brut is an exploration of contemporary Hong Kong flavours and cultures. It was my first venue in partnership with George Kwok and together we decided to build a space where our cultures could blend together in perfect harmony. The wine program is unpretentious and ever rotating. Constantly celebrating like-minded wine makers around the world who are expressing themselves in the most deliciously exciting ways possible.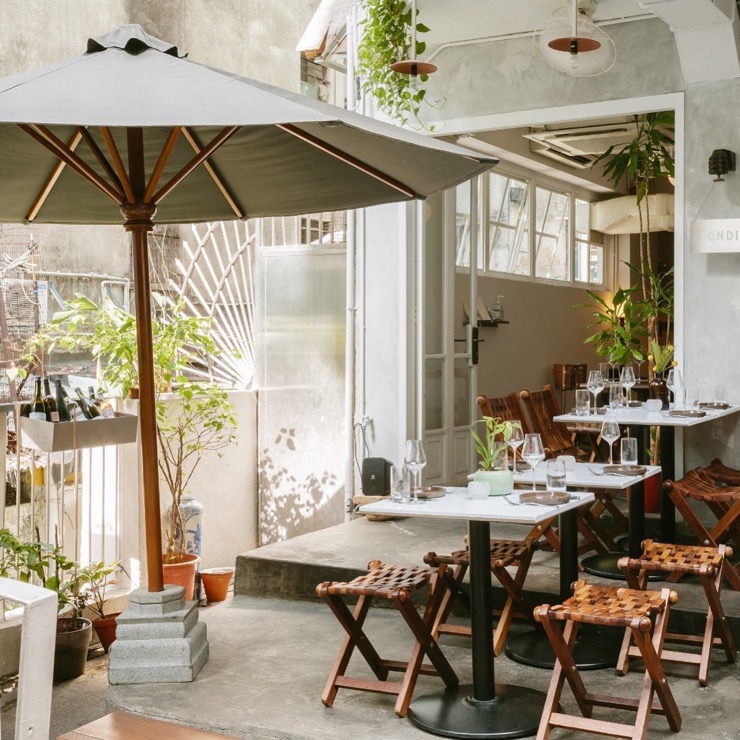 Pondi is an odd to Pondicherry in South East India. George and I partnered up with longtime friend and wildly talented chef Taran Chadha to create a place that explores traditions from our Indian, French and Chinese backgrounds.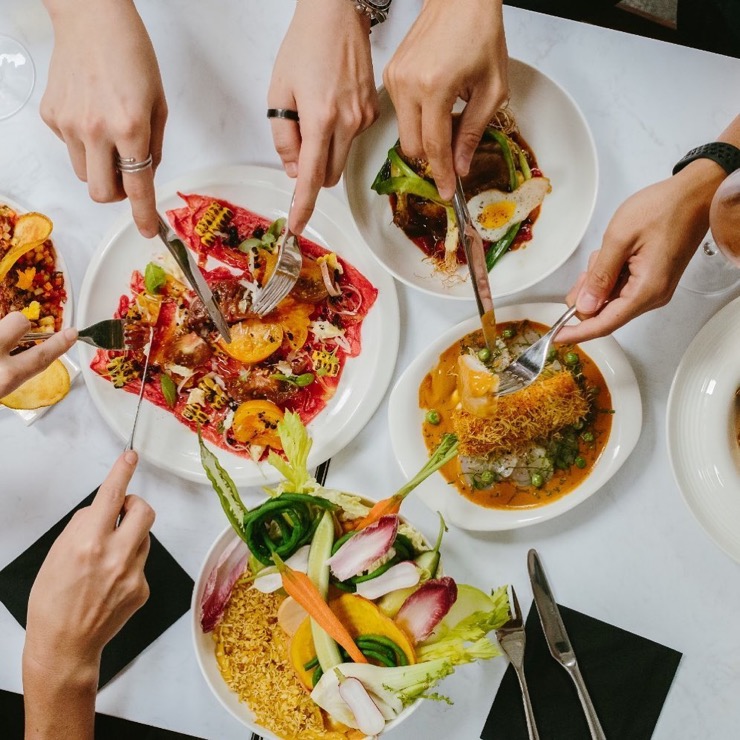 We wanted to bring a place of serenity to our community where food and wine could be enjoyed in a space that felt just like home.


The wine list at both Brut! and Pondi is very much focusing on artisanal New World and/or forgotten wines. I heard through thee grapevine that you are passionate about such wines. Why so?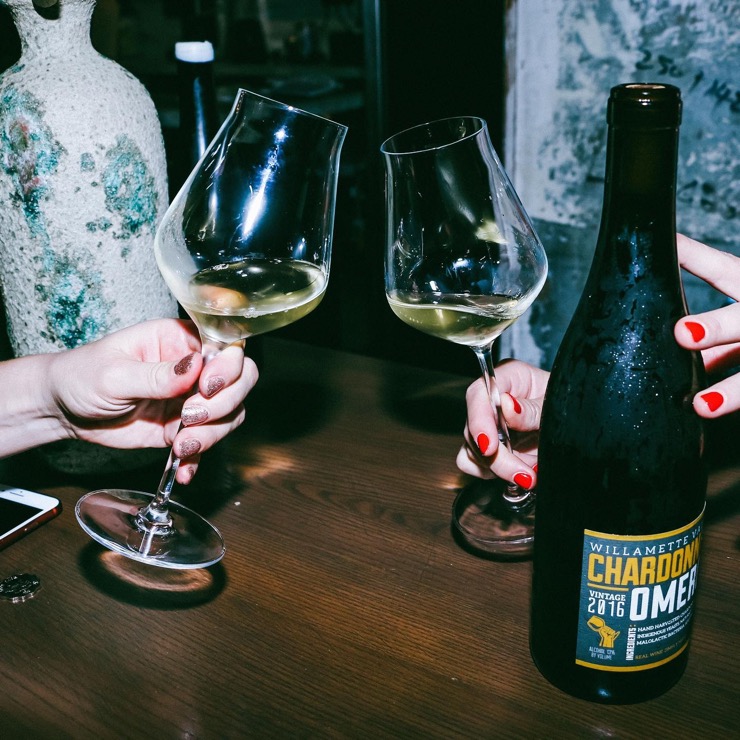 First and foremost, I love a good underdog.
That said though, I love New World wines because, just like me and many of us in Hong Kong, they are the product of a multicultural background and therefore presenting a unique blend of experiences and "savoir-faire". Winemakers around the new world are not presented with the same restrictions that exist in Europe and therefore are able to mix and blend - to create freely. As for the forgotten wines such as the sherries that we feature at Pondi - I have a soft spot for the origins of most things. Craftsmanship on every level is something to be celebrated and kept alive. There is beauty in tradition just as there is beauty in evolution. I believe in finding your own balance and showcasing it however you can.


What would you say has been, so far, your deepest challenge as an entrepreneur in Hong Kong?
Honestly, this year has been the most difficult year of our careers. Between the protests and now the Covid, our industry has really taken a beating. The uncertainty of it all has been…hard. The silver lining though is that I feel like we are so much more capable then we ever could have imagined. I'm incredibly grateful to have such an inspiring team of people on my side coupled with an incredible community here in SYP that have made these hard times feel so much more bearable.


And the greatest reward?
There's a special kind of magic that happens when our dining room is full of smiling and happy energy.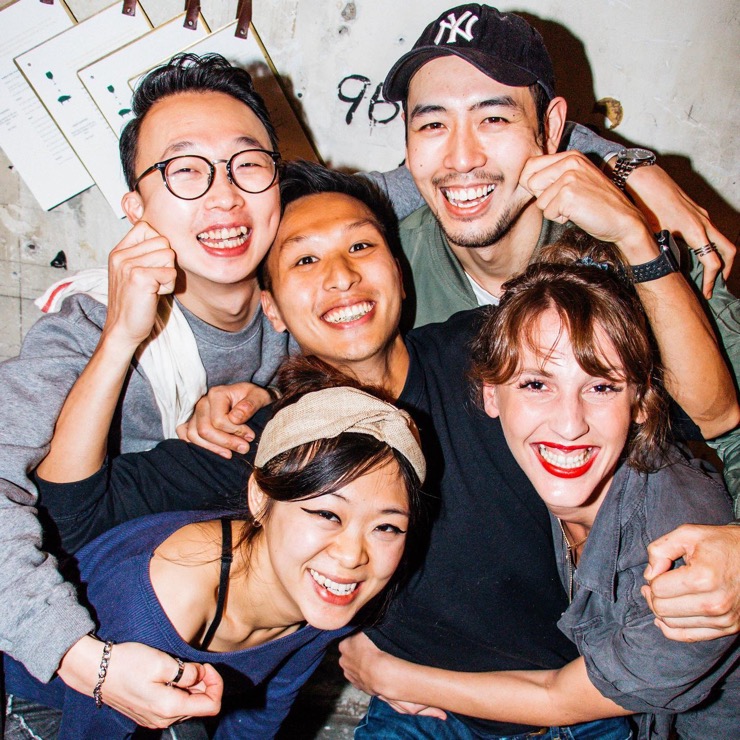 There's literally no better feeling in the world than knowing that you've made an impact on your community for the better.


What does a typical day in your life look like?
I tend to get up around 9am and trail run around the peak before heading to the restaurants. I do tons of wine tastings in the afternoons with my amazing suppliers before setting up for service. I'm on the floor at Brut! most nights, mingling with customers and pouring my latest wine finds. More often than not, our team will gather after work to wind down over a few glasses and catch up with each other. We use that time to discuss our hopes and dreams for the restaurants. It's all pretty cute, we're very fortunate.


Being a foodie, what are the places you love in Hong Kong:
for a drink (or two): I'm a big fan of Sake so I love going to see our girl Momo at Sake Bar Ginn. She's an incredible sake samurai and very gracious host. Love the gang at Shady Acres as well. It's one of my favourite Sunday afternoon hangouts.
to stock up on wine: OZ Terroir. Emmanuel has such a cool collection of exciting Australian wines. I'm a big fan of what he's done.
for brunch: I'm a dim sum girl. Any dim sum. Anytime.
for a dinner date: Okra. I really get behind everything that they do. I credit Max (editor's note: Mex Levy, Executive Chef) with being one of the most talented chefs I've ever met.
for a lunch with friends: We've been doing a lot of lunch dates at Samsen in Sheung Wan lately. Really great food, fun casual setting and so close to home!