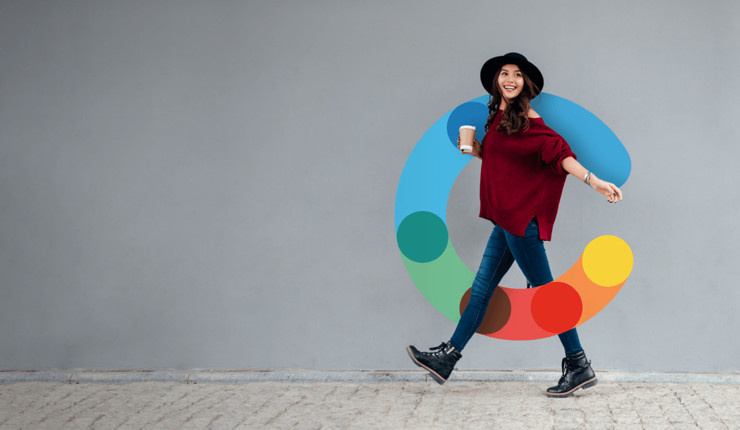 by Aude
I am one of those girls who always take a "eat better, live better" resolution for the new year. And years of aborted resolutions had taught me one thing: trendy diets are not doing me any good. And I can tell you I've tried a bunch of them.
So, this year I've decided to go for a different strategy and try to find a 100% personalized diet crafted just for me instead of going for "the new revolutionary diet everyone is currently talking about".
Question: How to determine the diet that is right for me? Prenetics, the leading consumer genetic testing company in Hong Kong, Southeast Asia and Europe, gave me the opportunity to try the
Circle's Diet Fitness Pro 360
, a kit aiming at helping you discover your personalized diet, nutrition and exercise profile based on your DNA. What can possibly be more tailor-made than something based on your DNA, right?
How does it work? It is super easy!
You receive the Circle kit at home thanks to which you can collect your saliva sample and mail it back to the Circle's team. Your DNA is then sequenced in Prenetics' lab so that the scientists can compare it with a reference database (which is back up by extensive research) and translate it into results which can be used for health effects interpretation based on studies from leading scientific journals.
Around 10 days after sending back your kit, you'll receive your Circle Report. A 40-ish pages report divided into two parts:
DNA Diet Insights Report
which will teach you about your nutritional sensitivities and needs across 13 categories (from Alcohol Response to Antioxidant Needs or Omega-3 Needs) and help you make better nutritional choices.
DNA Fitness Insights Report
which explains how your DNA can help guide your training choices and will teach you about your unique fitness profile across 4 categories: Power & Endurance response, Aerobic Potential, Recovery Profile, Injury Predisposition.
Before receiving this report, I was a bit skeptical thinking it was going to be a heavy, indigestible report which results I won't understand anything about. Turns out it's not at all! The report is pretty well structured, easy to follow and easy to understand because not only do they tell you about your sensibilities and needs but they also tell you how to fulfill a specific need and giving you tips.
After you've read your report carefully, you can also book a 30-min complimentary phone consultation session with one of their resident health coaches. The coach will walk you through the results and offer more personalized advices on what you can do about the results of the report and implement them in your everyday life.
Implementing the results into your everyday life, a concept which I love. The coach I've been speaking with didn't ask me to revolutionize my lifestyle but instead helped me understand what I could easily do to live a better life while keeping my habits.
For example, I told him from the beginning that unfortunately, being (among others) a food writer and having 3 to 4 tasting dinners in a regular week, dinners are not something I can easily work on. "Totally fine" he told me, "there are already a few things you can try to do better at breakfast and lunch which will help you balance those media dinners".
Breakfast … not my cuppa tea. I mean, I do love breakfast. But usually don't feel the need to have any. My usual kind of breakfast? A large (extra-large) cup of coffee. Two problems here: I have a high sensitivity to caffeine which mean I should try to limit my coffee intake. Skipping breakfast means my body feels like it needs to stock-on the calories at lunch time and having a low metabolic response those calories will be more difficult for me to eliminate.
Recommendations of things I could eat at breakfast: proteins such as egg, yogurt and milk to activate my metabolic response, bananas which are high in potassium and help the body evacuate salt to which I am also very sensitive, oat.
My optimal diet is a low carb-one so I should swap refined grains such as white rice, wraps, white bread with brown rice, wholewheat bread, oat and sweet potatoes.
I also have a high need for nutrients such as vitamin B and Omega 3 so should have 4-5 fish meals per week.
Does any of the above seems impossible to achieve? Not at all right?
Crazy to see what a simple saliva sample can tell you on your very own lifestyle! Well, now it's up to me to implement all those personalized insights in my lifestyle … I have a feeling 2019 is the year am gonna stick to my "eat better, live better" resolution.
Hong Kong Madame perks
: feeling like giving it a go? Use code
VIP20
to receive 20% off your first purchase.
Circle – Diet Fitness Pro 360
HKD 1,499