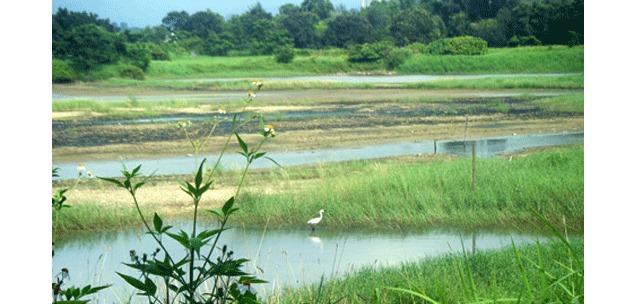 61 hectares of sheer nature! The actual Garden of Eden, at the north of Tin Shui Wai in the New Territories, will ravish nature's and ornithologist enthusiasts. By having a walk in this park you will discover the animals' life and vegetal diversity of stretch of water. No doubt that this will raise your awareness about the importance of preserving the eco-system. Both educative and recreational, Hong Kong Wetland Park visit can only encourage you to adopt the green attitude! Get into one of the observation station to glimpse at birds, discover the different exhibitions that line the route and explore the butterflies garden, mangrove swamp fields and water lilies by walking on the converted paths above the water. Opt for dark clothes rather than colorful ones so as not to scare the animals. Don't waste another minute to discover this place where nature has her rights back!
Hong Kong Wetland Park
Open from 10am to 5 pm - Closed on Tuesday
Entrance : full price 30 HKD (adults), 15 HKD (children, student & seniors), free for less than 3 y/o children.

www.wetlandpark.gov.hk