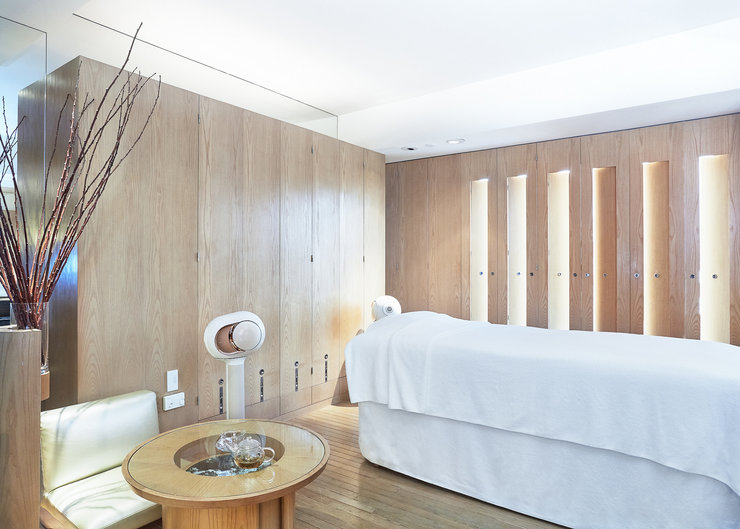 by Aude
This September month has been kind of hectic and I ended up exhausted, feeling like the last time I was on holidays was 6 months ago and definitely in need of a proper break. Yet, I had no relaxing escape in the pipe. Well, who says you need to travel to have a break? Having your mind traveling and relaxing can be just enough. Today, I am taking you on an escape which does not requires you to book a flight but still will have you transported and relaxed. I am taking you on a "Voyage des Sens".
Devialet
has partnered with
Plateau Spa at Grand Hyatt Hong Kong
to present a luxurious spa treatment incorporating sound therapy unique to the city. The soundtrack of the treatment is really unique, a mix of sounds recording around the city and arrange in a unique composition aiming on taking you on a journey of discovery through the hidden sanctuaries of the city. Rhythms and frequencies are explored to slow the rhythm of the body to allow the senses and mind to unwind, relax and let go.
The experience is really one of a kind. Two Gold Phantoms by Devialet are positioned around the treatment bed to transport you from the busy streets of Wanchai to the beaches of Lantau Island. And each and every movement has been carefully imagined to work in unison with the audio journey. At some point, while hearing the sound of the waves I was under the impression that waves were lightly hitting my body, for real. Loved the sensation! I actually felt so relax that I might have fallen a sleep for just a few minutes. Oupsie. I just wished the treatment lasted longer, those 60min felt like not even 30! Luckily, I did not have to rush off at the end so I just spend an extra 30 min enjoying my tea in my treatment room while being lulled by the sounds recorded in a tea house in Prince Eward. Just close your eyes and be transported for another few minutes.
Plateau Spa
Voyage des Sens : HKD 1,300 – 60 min
Available until end of March 2018