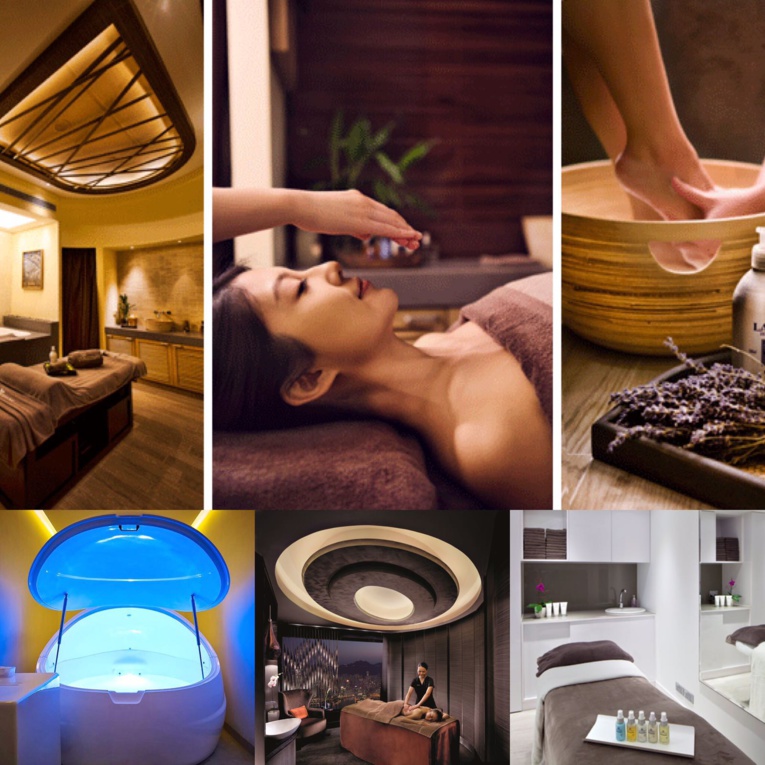 By Delphine
Being pregnant means happiness and pleasure, right? Well, let's be real. Nauseas, back pain, tiredness, moody days… do these words ring a bell? Lucky us, there are lots of places in HK where you can be pampered and feel good during this special time of your life. Here is my Top list, it's time to take care of yourself.
The Sanctuary : Jenny's pregnancy massage
One of the best in terms of professionalism and taylor-made treatments. Jenny really knows her job, she is passionate and has done lots of trainings and courses about fertility, pregnancy, babies…. An expert! We start with a 20-30 minutes chat about our fears, pains, concerns… she gives us explanations and advices. Then it's time for the massage. She only uses the right oils and works on the right acupressure spots. Everything is perfectly adapted to your new body. 60 minutes of pure happiness and relaxation.
Cost
: 60 minutes (HK$900); package of 5 (HK$4,250); package of 10 (HK$8,000)
More : http://thesanctuary.com.hk/services/pregnancy_massage
Ritz Carlton : Naturally Nurtured massage
I definitely love this hotel. Luxury with an amazing view on the Harbour, treatments which answer your personal desires. Candy is great, she helps you finding the most confortable way to lie down. The massage table is designed for mums-to-be with pillows and blankets just where you need them. A hole for your belly, one for your breast, towels under your feet, your back is straight and you just feel good. Ultra moisturizing oils are used from head to toes. Everything is perfect. Even the relaxation room where you can snack some yogurts and fruits after the treatment, looking at the skyline and thinking you're the happiest mum ! A 5-star treatment !
Cost
: $1,600/80mins – $1,250/50min
More info: http://www.ritzcarlton.com/en/hotels/china/hong-kong/spa
Anne Cousin : Prenatal Shiatsu Massage
To balance all the imbalances that can so easily occur during pregnancy, due to the numerous hormonal changes in the body: I know this can sound a bit weird, but once Anne starts her therapeutic work including both Shiatsu and Somatic Bodywork, it immediately brings a deep body/mind relaxation and we just forget about everything. Her verbal guidance associated with subtle and natural movements really helps to reduce emotional fears, physical trauma, stress, insomnia, back pain, nauseas…so many things. It even continues to work a few days after the treatment. So efficient !
Special offer for HK Madame readers: 5 sessions booked, the 6th one is for free !
Cost
: $1,200/60mins
More info: http://themovingtouch.com/shiatsu-and-somatic-bodywork-treatments-before-and-during-my-pregnancy
Sense of Touch : Blissful Beginnings
A top to toe body pampering! Let's start with a Nurturing Mother-to-be Experience massage centering on the areas that causes strains and pains, and alleviates swelling in the hands and feet. We continue with a Hydrating Recovery Facial. I can't say too much about this one as I felt asleep…. To end this afternoon, a warm tea and a Quickie Pedicure woke me up slowly. When I left the place, I felt so relaxed and beautiful, from head to toe!
Cost
: $1,780/120mins
More info : http://www.senseoftouch.com.hk/mavista/cms/en/home
L'Occitane : Blissful Cocoon for Mom-to-be
This one is perfect once you start to see a nice bump coming out. Your belly can perfectly fit in the hole in the middle of the table. When I started I was a bit concerned about the feeling, I was used to lie on the side during Nurturing massages. But trust me, it is a pleasure being able to face down and enjoy the shoulders and back massage even more. Before that, the foot massage is very pleasant. Using Balinese and Swedish techniques, L'Occitane famous oils and creams, and thanks to ultra-trained therapists, this treatment is very efficient to relax and moisturize Mums-to-be.
Cost
: $900/60mins - $1,280/90mins
More info : http://hk.loccitane.com/spa-l'occitane,39,1,77637,928376.htm
The Strand : Pregnancy Cocoon Massage
Comforting and toning. We start sitting on a bench, face down on the bed. Unusual but kind of pleasant for the shoulders and back massage. Second step: lying on one side, then the other side. And finally on the back. Bonnie focuses more on the legs to improve blood circulation. The oils, made of seaweeds are organic. Perfect for the second semester.
Cost
: $1,080/60mins - $1,620/90mins
More info : http://www.thestrandhk.com/Home/Main/0
Float On
A unique experience in Hong Kong. So different ! The concept : you float during one hour in an individual big tank called a DreamPod, filled with epsom salt and magnesium in 34 degrees water. In the dark and alone. Could seem a bit scary, right ? I was personnaly a bit worried when I started and did not think I could stay there for an hour. But after 10 minutes, I was reaching a whole new state of deep mental and physical relaxation. Far away from my phone, my iPad, the stress, the noise, the city…. Weightless, muscles relax, you can feel in perfect harmony with your baby. Trust me, the following night you will sleep really well. Amazing!
Cost
: $630/60mins - $3,000/5 packs
More info : http://www.floatonhk.com/