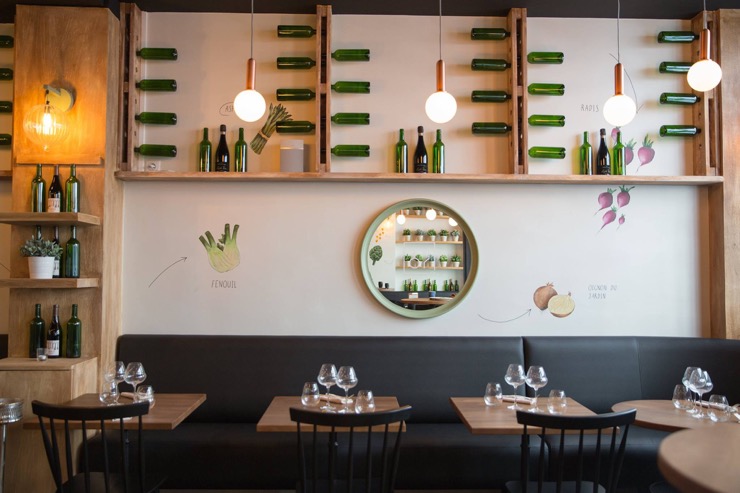 by Aude Camus

I know what you are going to say: another Parisian restaurant and another Michelin Star restaurant. First of all, after this one I'm done with sharing Parisian addresses and back to Hong Kong content for good. Then, not all Michelin Star restaurants are the same and Tomy & Co is everything but the uptight type. I really had a crush on this place driven by seasonality, generosity, modernity and a young, dynamic team. You know what, I'm taking you with me today so that you can form your own opinion. What do you say?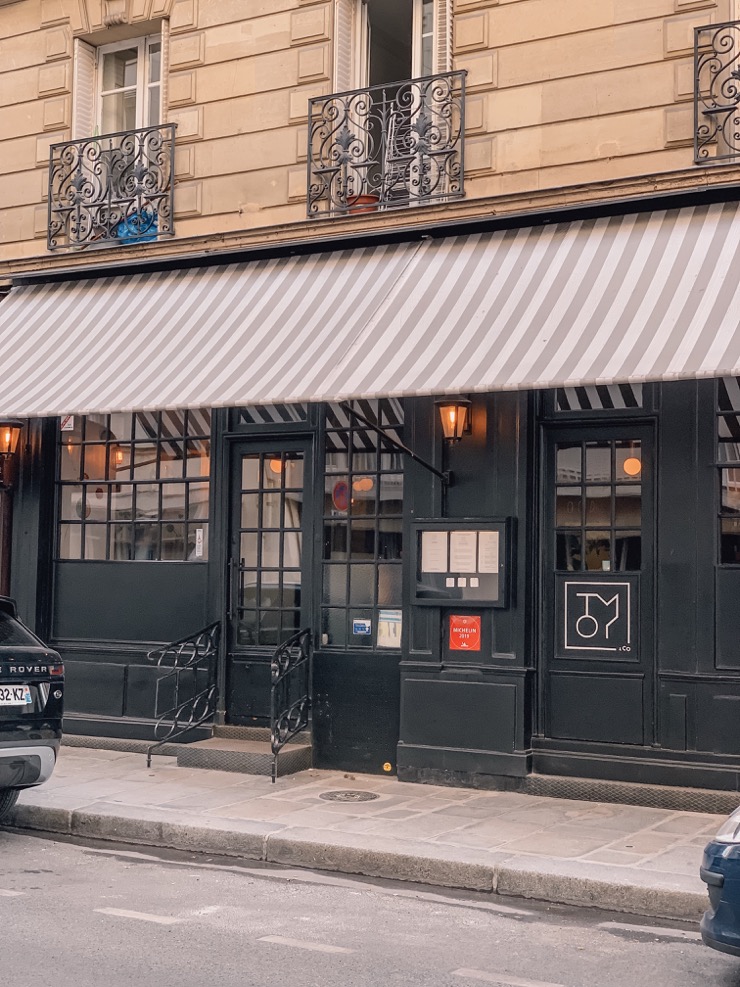 (c) Aude Camus
Welcome to Paris 7, Rue Surcouf. We are quite far from my neighborhood I must say, I very rarely come to "le 7ème" and like the more vibrant atmosphere of La Marais or Paris 9/10/11. But hey, a change of scenery from time to time is always a good thing. I am loving the cute little black façade of the place. It's giving me a bit of New-York/Soho vibes. Nothing really surprising knowing that chef Tomy Gousset spent 2 years working in New-York before deciding to open his very own place.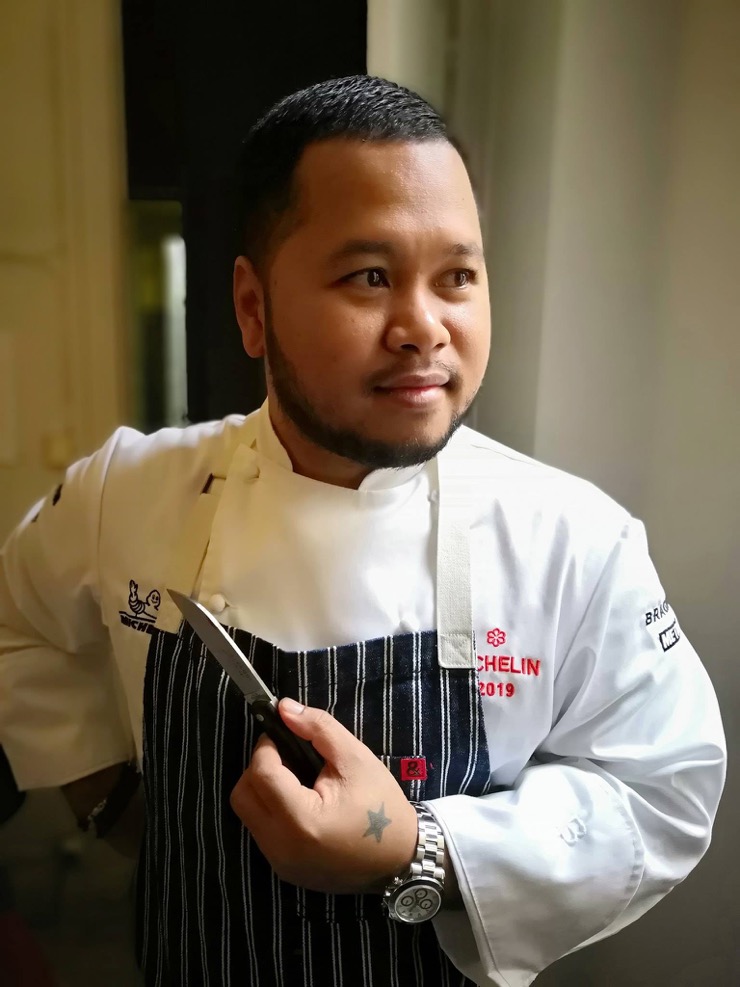 His idea was to have a restaurant where perfectly executed dishes would be served in a laid-back atmosphere. And it's true there is something convivial about this place. Is it the soft light? Or maybe the walls decorated with drawing of vegetables and racks of wine? Might also be the team. Well, I guess it's a combination of all those things. The place is trendy but neither stiff nor impersonal.

Are you ready to order?

The menu is quite short (5 starters / 5 mains / 5 desserts), seasonal and changes every month. See those vegetables painted on the walls? Well, you'll also find them in your plate. Chef Tomy Gousset has developed a partnership with Château de Courances (an estate close to Fontainebleau) where he now grows his own organic vegetables.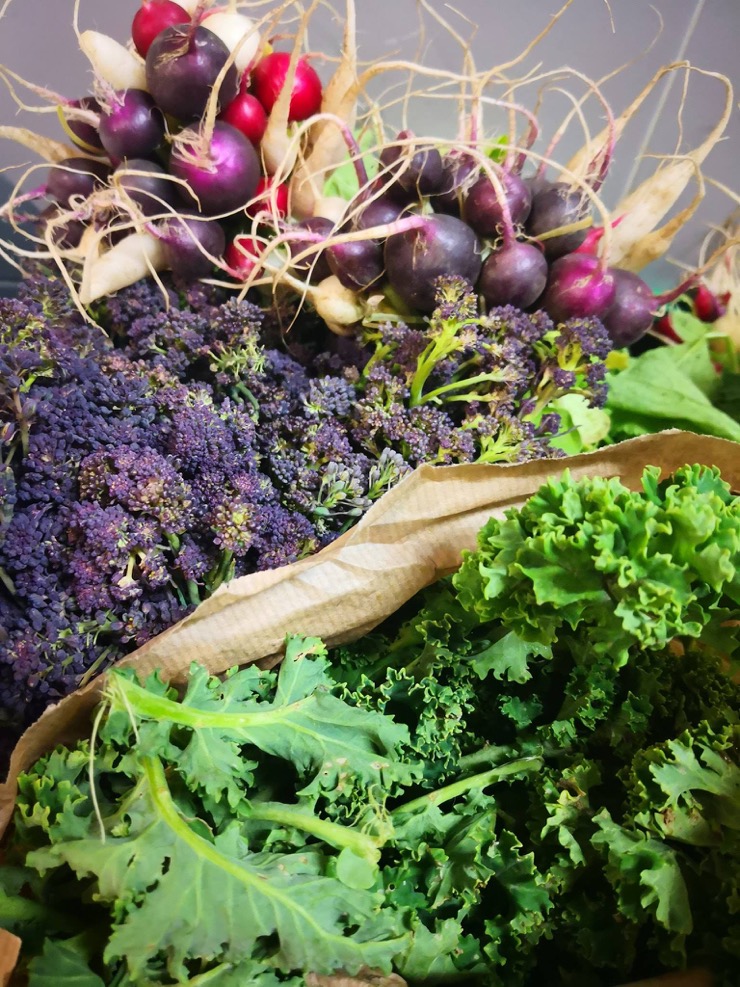 Every month, those vegetables are highlighted in the vegetable garden starter of the month. The whole menu is designed to emphasis raw, natural, fresh products from various regions of France and seasonal signatures include the black truffle gnocchi in winter and the asparagus during springtime. Well, well, shall we have a closer look at the summer delights?

For a starter, and because the heatwave is striking hard this week, I am feeling like ordering something fresh and not too heavy. The white fish from Brittany with raspberries and peas is exactly what I was looking for. Fresh but punchy. And you know me, I couldn't help but having a go at my +1 starter: the Vitello tonnato of ox tongue. God, I'm obsessed with Vitello tonnato and this one is perfect. Loving the unique texture of the ox tongue and the fresh kick brought by the celery salad. Well, that's definitely quite of a start!

Would be a shame not to have a nice glass of wine with this lovely food, right? Lucky us, one of the restaurant partners – Micael Morais – is also a wine enthusiast and have curated a list of more than 2,000 bottles not to mention the nice options by the glass. You should very likely find something to please your palate. Do not hesitate to ask for recommendations!

Here come our mains. Yeah. Being a gnocchi lover and chef Gousset's gnocchi being known for being pretty good, I had to order the guinea fowl with gnocchi, hummus and baby carrots.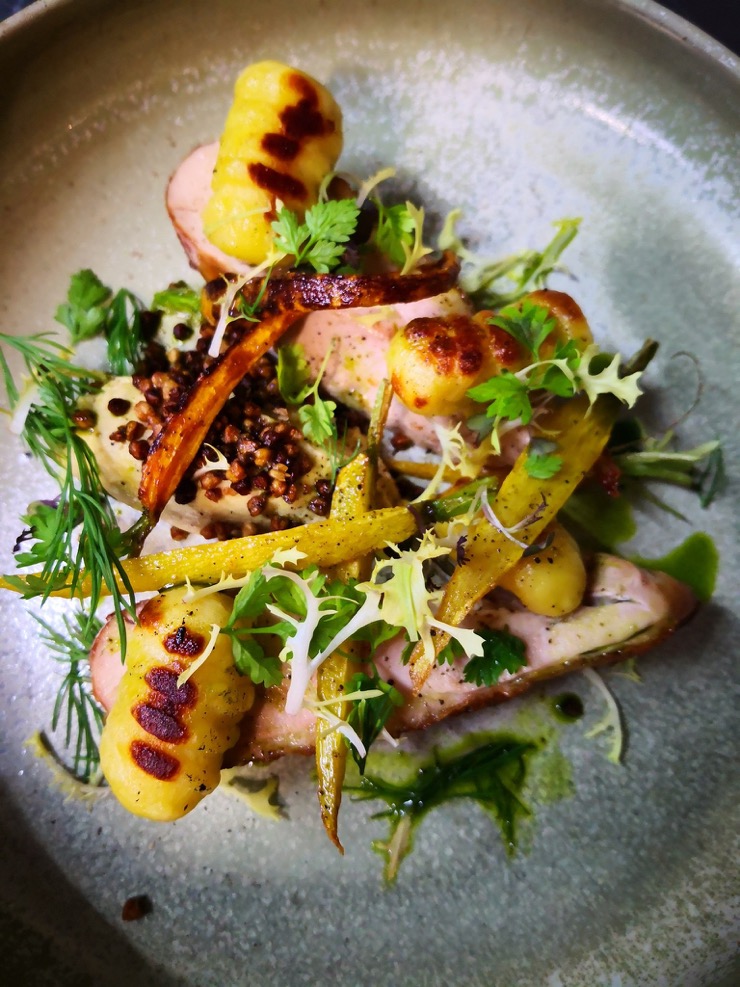 God that's quite addictive. Very modern but also super regressive.
If I am usually the one who always make the best order in a restaurant, I must admit this time my partner's dish– crispy veal cheek with morels - was absolutely next level. So pornfood! I may have, or not, stolen (more than) a few bites from his plate.
Well, am having such a good time, I couldn't possibly leave without a dessert, right? It happens to be strawberry season and I am obsessed with strawberries so bring them on. Love it that they come with a surprising aloe vera ice-cream. This dessert was strawberry on the cake, if I may say so. The perfect ending to a lovely, yummy and enjoyable dinner. Can totally imagine endless dinner nights with friends at Tomy & Co. Will definitely have to be back.
Menu starter / main/ dessert: EUR 48
Tasting menu (dinner only): EUR 69 euros
Menu of the day (starter/main): EUR 27
Starter: EUR 14/ Main: EUR 29 euros / Dessert: EUR 12
Tomy & Co
22 Rue Surcouf – 75007 PARIS