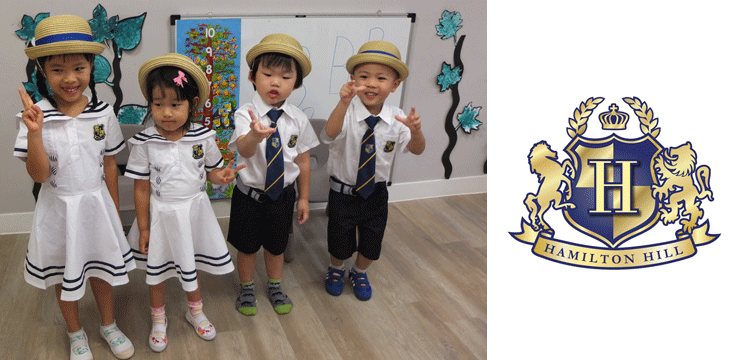 Top 5 sponsored by Hamilton Hill International Kindergarten*
By Delphine
Every week-end it's the same, your kids want to be entertained (and you don't want them to stay inside all day long watching "Frozen" for the 75th time or jumping on your brand new sofa) but you have enough of Play-Doh, playroom or neighbourhood playground. So get out, get creative and try this top five Avant- garde activities Hamilton Hill has found for you.
1. Wetland Park:
Well worth a trip out to Yuen Long for a jaunt into nature. Make a treasure-hunt list of things to spot before you go and promise rewards for a full complement of spotted things. Take a picnic, as the food on offer is from Café De Coral and we all know we'd sooner catch, gut and bbq a spoonbill than eat there.
www.wetlandpark.gov.hk
2. Yuen Po Bird market:
Get proper creeped out in the Mong Kok bird market. Enjoy freaking yourselves out with copious amounts of bagged up insects and all manners of fowl. You can meet occasional grumpy, occasional friendly purveyors of all things feathered. Treat your kids to a bag of blue bottles.
www.bird-garden.hk
3. Kadoorie Farm:
With wild boars, leopard cats and macaques on view Kadoorie farm makes an excellent day trip for you and your little ones. Lots of up close encounters with reasonably strange animals will delight the youngsters! There's some goose bump inducing reptiles around too. I saw the snake ranger unloading a huge cobra he'd caught in someone's back garden the last time I was there.
www.kfbg.org
4. Dusk in Hong Kong Park:
Bats gather, circling and eagerly mopping up the evening mosquitoes. As night falls and the city lights twinkle all around, find serene moments in the heart of the metropolis. Saturday night is a good time to visit just as the sun goes down. The park goes quiet save for the chirp of crickets and the croaking chorus of lonely amphibians. Your kids will love this experience as you creep stealthily around the park enjoying the peace.
www.discoverhongkong.com/eng/see-do/great-outdoors/city-parks/hong-kong-park.jsp
5. The Sha Tin Inn:
Nestled on a secluded hillside just above Tai Wai MTR station is the old and not very famous Sha Tin Inn. A great little restaurant to take the kids for lunch. Take some bug spray as the garden is the best place to sit and enjoy the lovely selection of satay, rendang and assorted curries and noodles. Great food and a nice peaceful location! Just near the excellent Bruce Lee exhibition at the Sha Tin cultural museum.
Hamilton Hill International Kindergarten will be organizing a Christmas Fair on the 12 December 2015 (Saturday). Come and sample traditional British food, drinks and enjoy a Christmas concert. Buy special Christmas gifts from European style stalls. Come and meet your favourite Christmas characters!
Date: 12 Dec 2015 (Saturday)
Time: 16:00-19:00
Venue: Hamilton Hill International Kindergarten
Address: No. 1-3 Ching Wah Street, North Point, Hong Kong
*More information about Hamilton Hill International Kindergarten :
1-3 Ching Wah Street, North Point
Phone (+852) 3461 9750
Email:
info@hhik.com
Website:
www.hhik.co
Facebook:
www.facebook.com/hhik.co