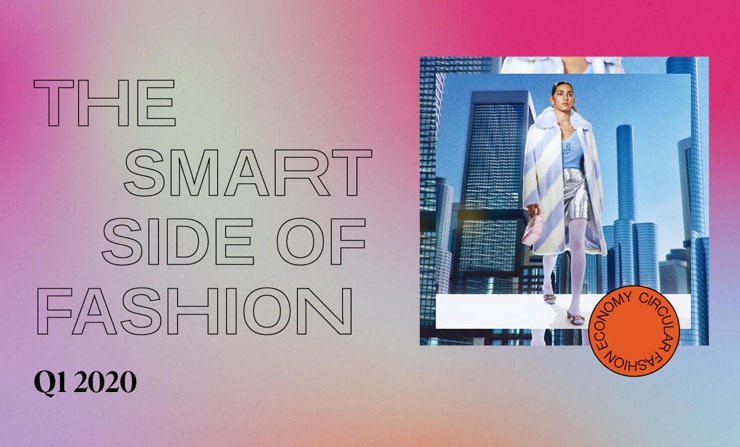 "The rise of sustainability and the impact of the COVID-19 crisis has challenged society at large to reconsider its values and behaviour, influencing us to rethink the way we use our wardrobes and redefine the way we consume fashion. This new era asks us to consider is there a right way to consume fashion in 2020? Is there a better way? Is there a smart side to fashion? Vestiaire Collective just launched its first ever fashion report blending data from its international community with global intelligence and market research to reveal trends in the ever-changing consumer landscape."

So, what's the future of fashion?

The report reveals an appetite from the consumers for community and digital interactions. Vestiaire Collective is not anymore just a platform for buying and selling fashion goods but also a social network where people are looking for interactions and following each other. Fashion will be social.

Already a rising trend, responsible consumption has recently shown to be a concept embedded into the thinking and actions of a new generation of consumer with a shift towards fashion brands with a strong sustainability message and mission. Brands such as Stella McCartney or Veja are generating more interest than ever on Vestiaire Collective and such brands are expected to set the tone for the next seasons. Fashion will be more sustainable.

The impact of COVID-19 is also such that people are replacing impulsive shopping with more savvy investments and Vintage has been growing in demand with Prada leading the way this year followed by brands such as Jean-Paul Gautier, Margiela and Balenciaga. The such as Louis Vuitton, Dior, Feendi and Celine are always popular options on the platform. Vestiaire Collective has also served those looking at freeing up some financial means, and better navigate the economic uncertainty of the time, by selling pieces and the platform has seen an increased deposits of luxury watches during the outbreak of thee pandemic. Fashion will be more resourceful.

Consumers buying habits also seem to be less driven by seasonal factors than practical ones. Unsurprisingly, loungewear has proven to be highly popular on the site during the crisis while athleisure was also gaining huge interests, driven by influencers and celebrities sharing their home workouts and inspiring people to stay active. Fashion will be more practical.